A vibrant collision of digital marketing & diverse entertainment
When Canada's #1 LGBTQ streaming content provider comes asking for ideas on how to increase national subscriptions and raise awareness across the country, there's really only one way to answer… HALLELOO!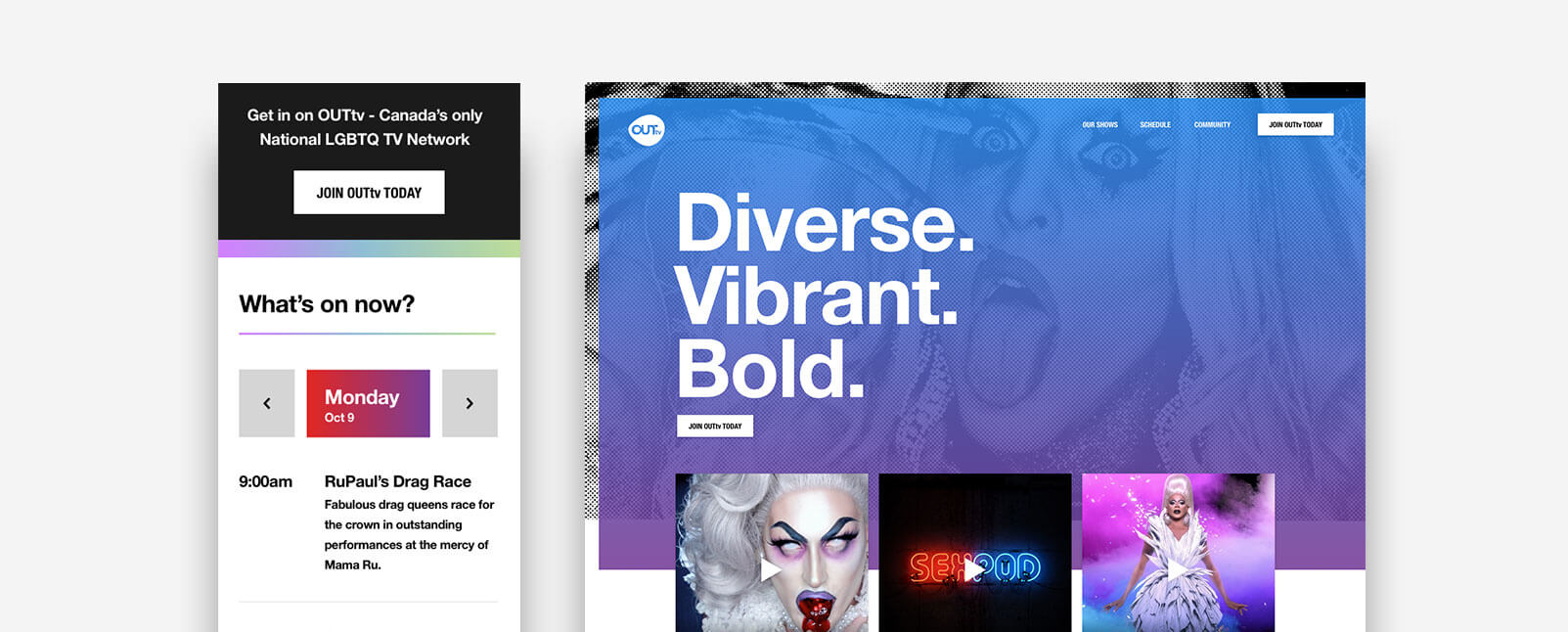 Celebrate the bold
We live in a binge-worthy content world and providers like Netflix and Hulu have redefined how we consume entertainment. So, for a provider like OUTtv, the strategy needed to differentiate and reach audiences looking for diverse and bold new content options. Our plan was two-fold. First, we announce that OUTtv has uniquely LGBTQ content curated for audiences looking for alternatives to your average half-hour sitcom or medical drama. Second, it was about celebrating the types of exclusive content that only OUTtv can provide in Canada.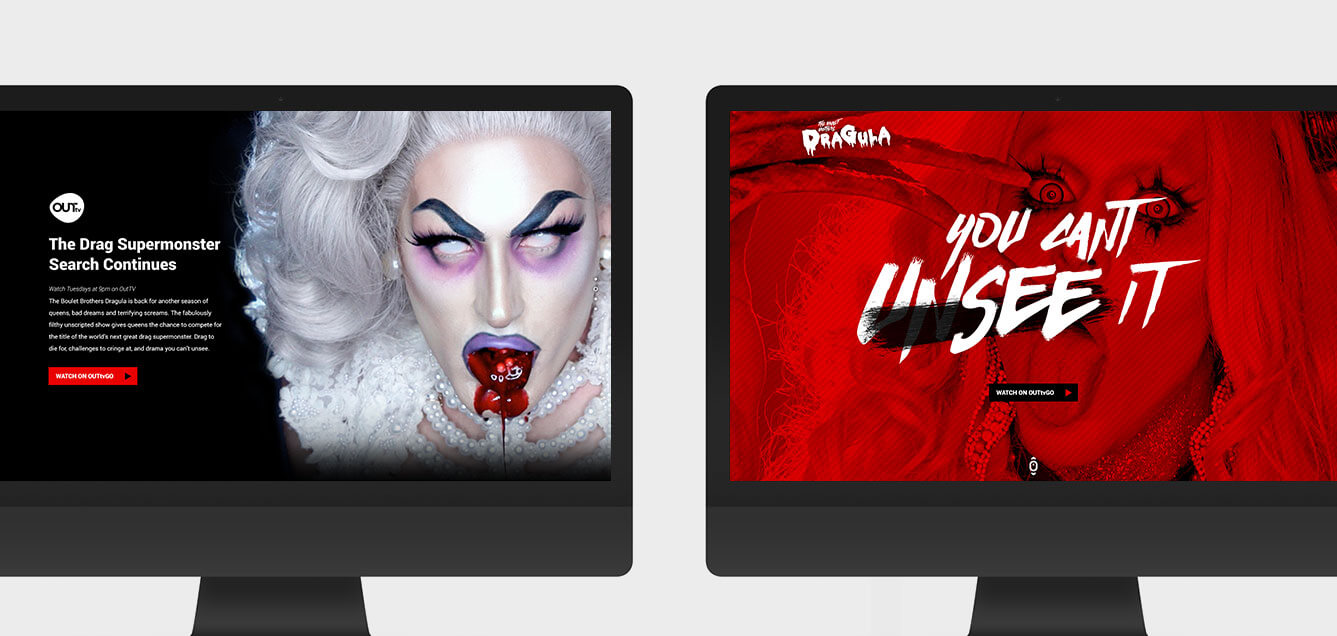 Serving campaign realness, hunny
Shows like RuPaul's Drag Race All Stars and Dragula (an intersection of Fear Factor, Drag Race and America's Next Top Model) represent tentpole OUTtv brands, so to generate interest in the channel, we created unique digital campaigns to reach new audiences. For Dragula we designed a campaign that combined digital banners, a landing page, fan interaction and social media channels like Instagram, Facebook and Reddit to fuel a movement of monster-inspired drag fans and OUTtv subscribers. For RuPaul's Drag Race All Stars, we built a digital campaign that introduced new fans to one of the most popular shows on the planet, while at the same time, acknowledging superfans with vibrant, contestant-driven insider visuals that called back to previous seasons of the show.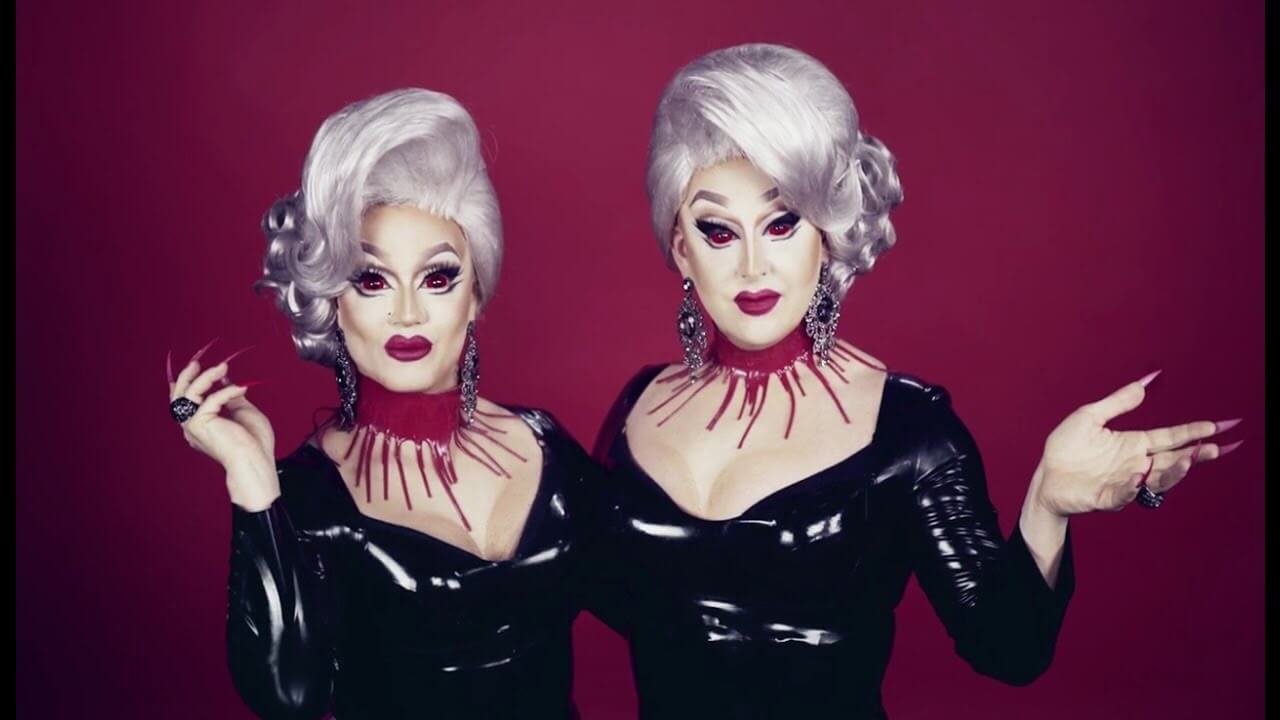 Yas kween we revamped digital
Positioning is important when it comes to a unique content provider like OUTtv, but the big news was the relaunch of OUTtvGO, OUTtv's digital streaming platform that lets audiences experience alternative content from their computer, tablet and phone. This new messaging sparked a complete overhaul of the OUTtv website where our goal was to make the digital experience feel seamless. We wanted audiences to find their content quickly, while experiencing the tone of the brand no matter where they are in the user journey. This called for an updated user experience, content strategy and redesign. With the news of OUTtvGO, the new website and our strategy of leading with the content that makes OUTtv special, the next step was clear – increase views and subscriptions.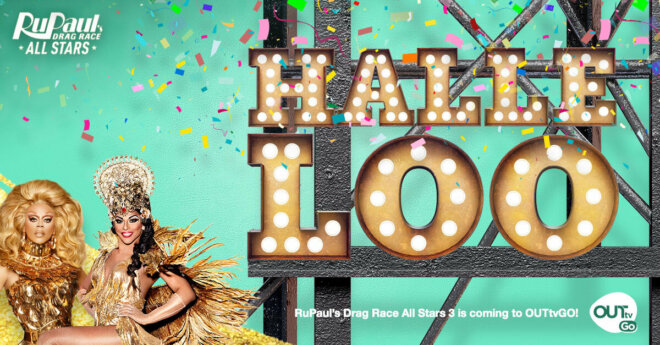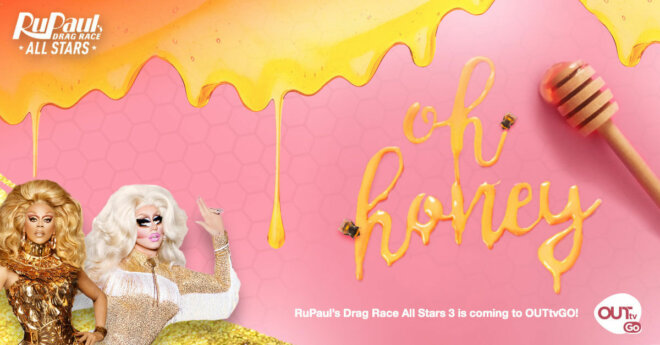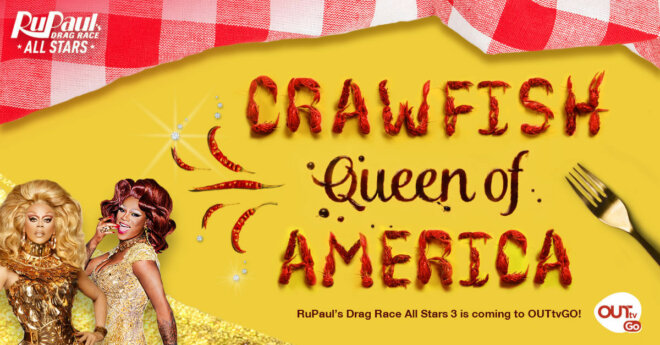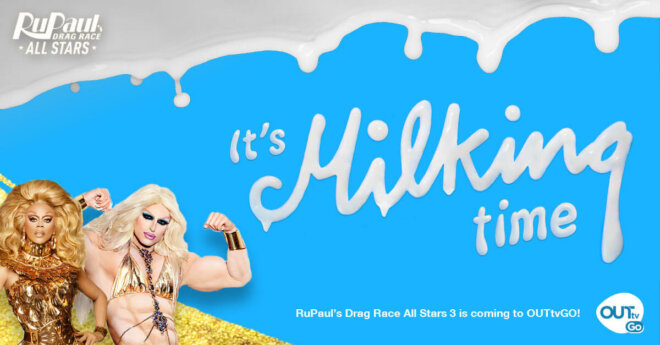 We sashay & slay
The results are in (still coming in actually), and our efforts to bring OUTtv to the next level are looking fierce. Since launching Dragula Season 2, RuPaul's Drag Race All Stars 3 and RuPaul's Drag Race Season 10, overall subscriptions to OUTtv have risen in excess of over 800% over the same time period in the previous year.  Since the relaunch of OUTtvGO, fans have streamed OUTtv content +938% more than the previous year. And since launching the new website, users have increased by 133.7%, the time on the site has increased 7.3% and bounce rate has decreased by 24.6%.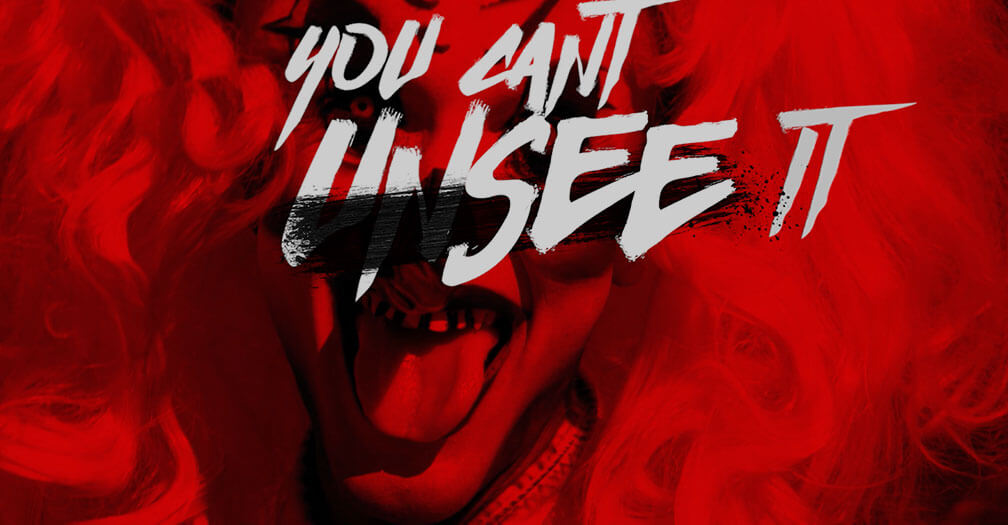 Not today Satan, not today
As impressive as the results have shown thus far, we're just getting started. OUTtv is a great partner and client for our agency and this goes beyond the work you see on screen. Our team is made up of some of the biggest content nerds you'll find and this is the type of work that a creative person craves. We consume, debate, discuss and create all with the intention of developing great work for an extremely vibrant client.
Up Next:
Defining Creativity Within Complexity
SAP is one of the world's largest technology companies with focuses on everything from Big Data and Machine Learning to Human Resources and Data Visualization. As a global leader in an ever changing marketplace and competitive products, they have been looking to our team to help them reach new consumers. Not the usual IT-first consumers of the past, but those who live and breathe direct to consumer software. We work with SAP to translate their sometimes complex systems into new consumer-friendly messages. In short, we distill the sometimes complicated tech speak into simple and powerful digital marketing executions and campaigns.