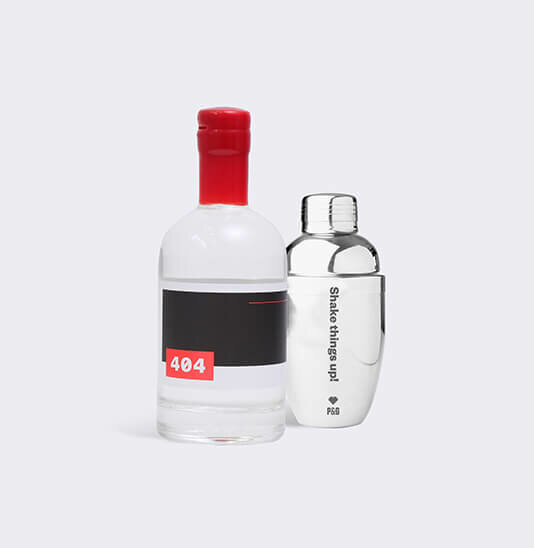 404 Gin
One holiday season we sent our clients and friends a bottle of custom made gin called 404 – cause like good 404 pages, it's exactly what you're not expecting. We designed the label, the shaker and built a site. Check it out!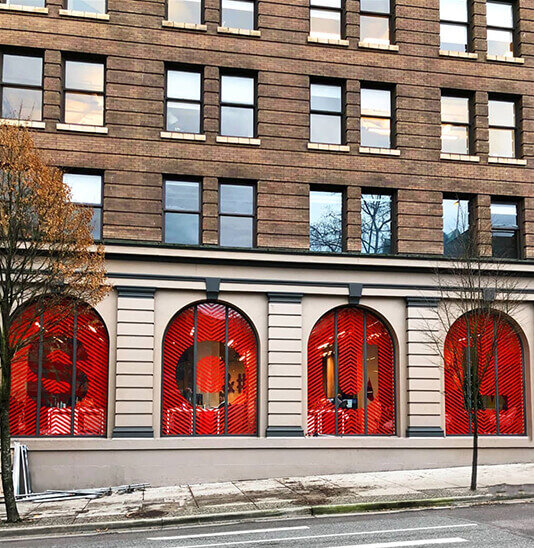 Window Decals
One of the things we love about our Vancouver office is the amount of windows. But everything is a canvas, so we designed custom decals that let passerbyers know what we're all about.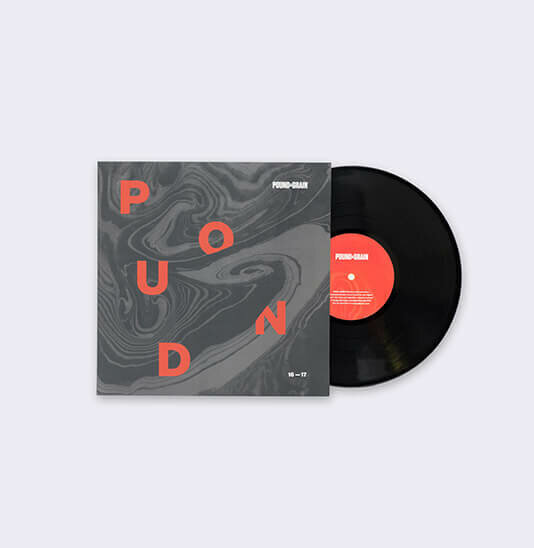 P&G Beats
One holiday season we created custom record cases made from the heartbeat patterns of all the P&G partners. Everyone in the agency then contributed to a hustle-inspired playlist. We shared both with all our friends and clients. Check it out!
Buttons & Pins
From clients and friends to the fine folks who sometimes deliver us food, we get a lot of visitors. We wanted to have visitors leave with a reminder of the time they spent so we created a series of buttons and pins to give away.
Tote Bags
Even though both of our Toronto and Vancouver offices have moved a couple of times, we still rep our respective 'hoods whenever possible. So, we designed a series of handy, reusable totes.
P&G Hoodies
We're a proudly Canadian agency, but it gets cold up in here! So, we  created some limited edition Made With Love P&G Hoodies. Hood up and 8-Mile it or leave it unzipped, wear'em how you wanna.
Notebooks With Scout
Creativity often sparks away from the desk or a screen, so we worked with Scout Notebooks to create Hustle Meets Heart P&G notebooks for everyone on the team. We carry them with us everywhere. Seriously.
Pride
Love is love and in 2019 we wanted to show our pride for Pride. We wrote and animated a video for our social channels, and printed up some rainbow digital heart tees.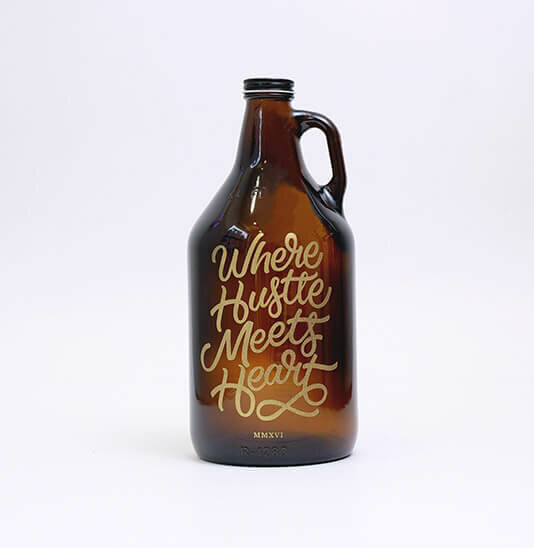 Growlers
We work hard and sometimes pour a drink (or 7) to celebrate. One year the partners surprised the staff with custom Where Hustle Meets Heart growlers with individual employee numbers etched into the glass. Bottoms up!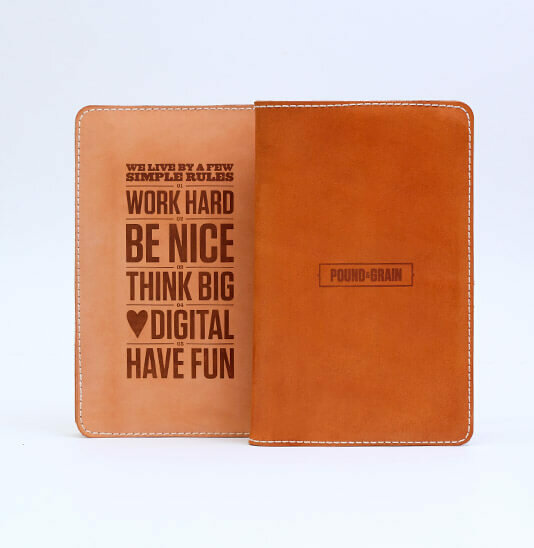 Moleskine Book Covers
Work Hard. Think Big. Be Nice. Love Digital. Have Fun. Our P&G Rules are printed and presented to all new members of the team in the form of a custom Moleskine book cover so we can always refer back to them.
Posters & Wallpapers
If you ever find yourself in one of our offices, you'll see our custom designed wall art and backgrounds. From our rules to our slogans, all surfaces are a canvas.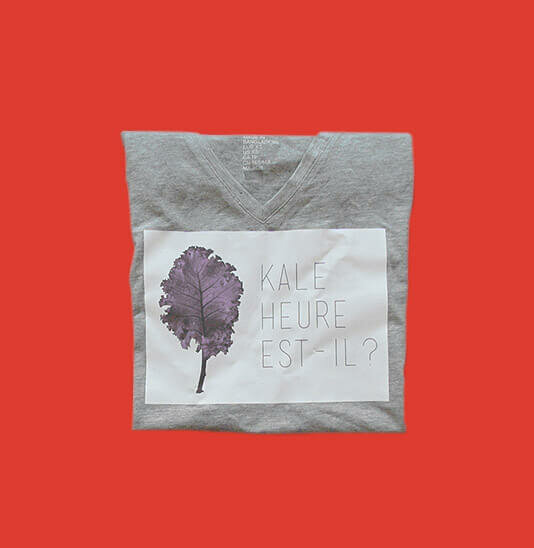 Brassica
April Fools is a good time to poke fun, and one year we took a little jab at the typical Vancouverite's lifestyle by creating and promoting Brassica, a fake restaurant that served nothing but kale. April Fools!
TIFF Hearts
Finding that special someone who shares a love of specific films can be difficult. So, we created TIFF Hearts – an app that romantically connects fans at TIFF based on the types of films they want to watch. Lights, camera, romance.
Shindigs
Some Insta-stories from various events, gatherings, celebrations and shindigs from our Vancouver and Toronto offices. Enjoy ;)