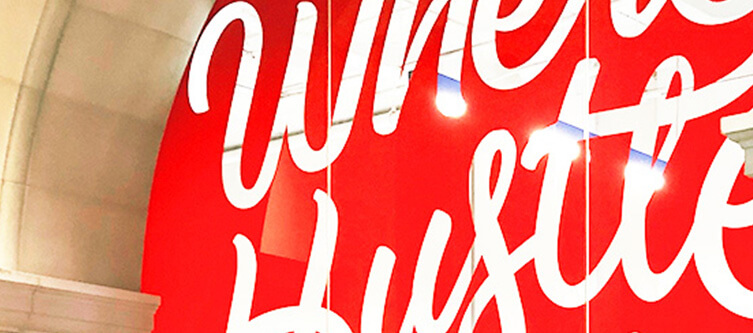 Why join us?
Great question, and to answer that, we propose the following brief:
What's the business problem?
The math isn't adding up and we've got too much work for the amount of people on the team.
Who's our target?
Only the hardest working, hustle infused, strategic thinking, tech-forward, production-focused, creative peeps who aren't afraid to do things differently.
What's our POV?
We're tired of the typical, so as we continue building our team we look for what makes people individuals.
What does success look like?
A dedicated team of innovative thinkers who want to blaze a trail into the future of digital.
Open Positions
Full Stack Developer (Vancouver)
What we're looking for:
We're looking for a problem solver that likes a little bit of everything to help support and grow the team. This is a senior position where you'll be working on a variety of projects and with a variety of teams. You must have the ability to put out fires, help team members squash bugs, and collaborate with our strategy, creative, account leads and clients to create, develop and deliver digital marketing projects on a variety of digital platforms.
About You:
You love code and people. Your philosophy is striving to make the lives of others on the team easier and simpler. You bring experience with web hosting and an understanding of hosting technology (AWS, GC, Digital Ocean, etc) and are excited about mentoring other developers, participating in peer and code reviews, and contributing to the agency's output.
Requirements:
3+ years of WordPress experience: development and development operations (deployment, troubleshooting, team support)

Full stack development skills:

Front end: Javascript, CSS3, HTML5, Bootstrap, Sass, Webpack, npm, gulp, Babel, React.js, Redux, TypeScript

Back end: PHP/MySQL, NGINX, Apache

Web Services: Rest

Source Control: Git, Github, Assembla

DevOps: Virtualization, Vagrant/Ansible, Docker

Miscellaneous: Selenium, Jira, Google Analytics, Google Tag Manager

Solid written and verbal communication skills in English

Analytical and creative problem-solving skills
You must be willing to adhere to our five rules:
Work Hard

Be Nice

Think Big

Love Digital

Have Fun
Benefits and Perks

Competitive salary
Opportunity for career growth
Great health coverage
The latest tools and equipment
Paid vacation & sick days
Paid closure over Christmas Holiday in addition to vacation
Continued career development through conferences, events, and continuing education
A casual work environment where you can be yourself and your team members have always got your back
Does this sound like we're talking to you?
If you think you've got what we're looking for please provide some coded examples showcasing your work and share your CV with us.
Apply now
Umbraco Developer (Toronto or Vancouver)
You are:
A developer who can't help but take ownership seriously and successfully work within a team to deliver high quality applications. 
You love:
Maintaining web applications using ASP.NET, some Angular, some React, Bootstrap, and (most importantly) the Umbraco CMS. You live, breathe and dream of Umbraco (okay, maybe that was a bit much, but you're very comfortable in the Umbraco CMS environment).
Your bag of goodies includes:
Mastery in ASP.NET, Umbraco, Javascript/jQuery, HTML, CSS/SASS/LESS, SQL (MySql), working with web services (creating and integrating)

Familiarity with AngularJS and React

Familiarity with GIT

Working knowledge of UI frameworks and libraries (bootstrap, backbone)

Intimate knowledge of cross-browser issues and responsive design

Ability to flush out requirements and provide development estimates

Working with a team to deliver the best experience possible to the client
Your Bonus skills might include:
Agency experience

Experience with ReactJs, Redux, NodeJs, PHP, CI/CD systems

Experience with other CMS platforms like WordPress and Drupal

Experience with Google Analytics and Google Tag Manager
Sound like you?
If you think you've got what we're looking for please provide some coded examples showcasing your work and share your CV with us.

Apply now