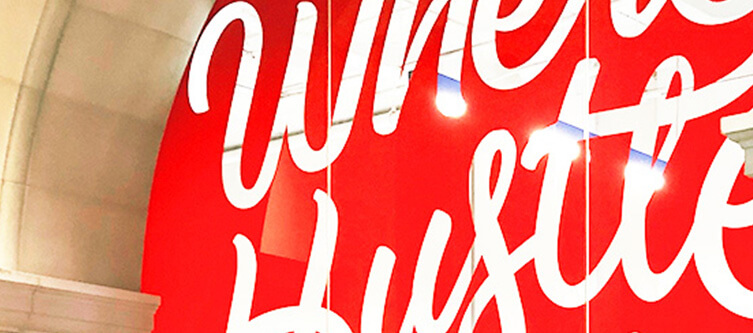 Why join us?
Great question, and to answer that, we propose the following brief:
What's the business problem?
The math isn't adding up and we've got too much work for the amount of people on the team.
Who's our target?
Only the hardest working, hustle infused, strategic thinking, tech-forward, production-focused, creative peeps who aren't afraid to do things differently.
What's our POV?
We're tired of the typical, so as we continue building our team we look for what makes people individuals.
What does success look like?
A dedicated team of innovative thinkers who want to blaze a trail into the future of digital.
Open Positions
Digital Producer (Toronto & Vancouver)
You are:
A quick-thinker with the sure-footed talent to effortlessly balance the budgets, schedules and personalities that make up successful digital projects.
You love:
Managing high volume and fast paced delivery of digital marketing and complex web development projects including websites, apps, campaigns, social, virtual reality, and video projects.
Your bag of goodies includes:
3+ years of agency digital project management/producer experience

Ability to have strategic client conversations about an array of marketing solutions

Ability to guide and direct production teams to keep them on budget and schedule

Ability to identify, analyze and mitigate project risks

Ability to work with a diverse range of talents, personalities and teams

Intermediate level or greater experience and knowledge of standard project management tools and methodologies.
Your Bonus skills might include:
Experience working in both traditional and web mediums.

A good sense of humour, tact and professionalism.

Strong writing and communication skills.

A passion for all things digital.
Sound like you?
Apply now
Front End Developer (Vancouver)
You are:
A creative, talented, and motivated developer who specializes in making the web look insanely beautiful through art and code. You have a killer portfolio, know the ins and outs of great design, and bring an unlimited bag of tricks to make fast loading HTML5/CSS websites that will have others wonder, "Is this Flash?"

You love:
Bending the internet to your will with your code. You love working within a team and unleashing your ability to transform requirements into awesome, pixel perfect, web experiences. You also love to work closely within a vibrant, fun, and highly creative team dedicated to meeting clients' marketing and business objectives.

Your bag of goodies includes:
2-5 years experience


Mastery in Javascript/jQuery, HTML, CSS/SASS/LESS

Ability to hand-code a responsive web site from start to finish

Familiarity with GIT, Node, Npm


Working knowledge of UI frameworks and libraries (bootstrap, React)

Experience integrating social platforms (Google, Facebook, Twitter)

Plug-in/module development with PHP CMSs (WordPress … )


Knowledge of testing frameworks (Jasmine, Behat, Selenium)

Intimate knowledge of cross-browser issues

Quality assurance testing
Your Bonus skills might include:
Agency experience

Mobile application experience


Having contributed to the open source community
Sound like you?
Apply now