Thinking Outside The Marketing Box
BigSteelBox is Canada's premiere shipping container storage and moving provider. They came to us with the challenge of moving their brand to become more digitally focused - both from a user experience and a digital marketing perspective. So, we rolled up our sleeves and got a move on.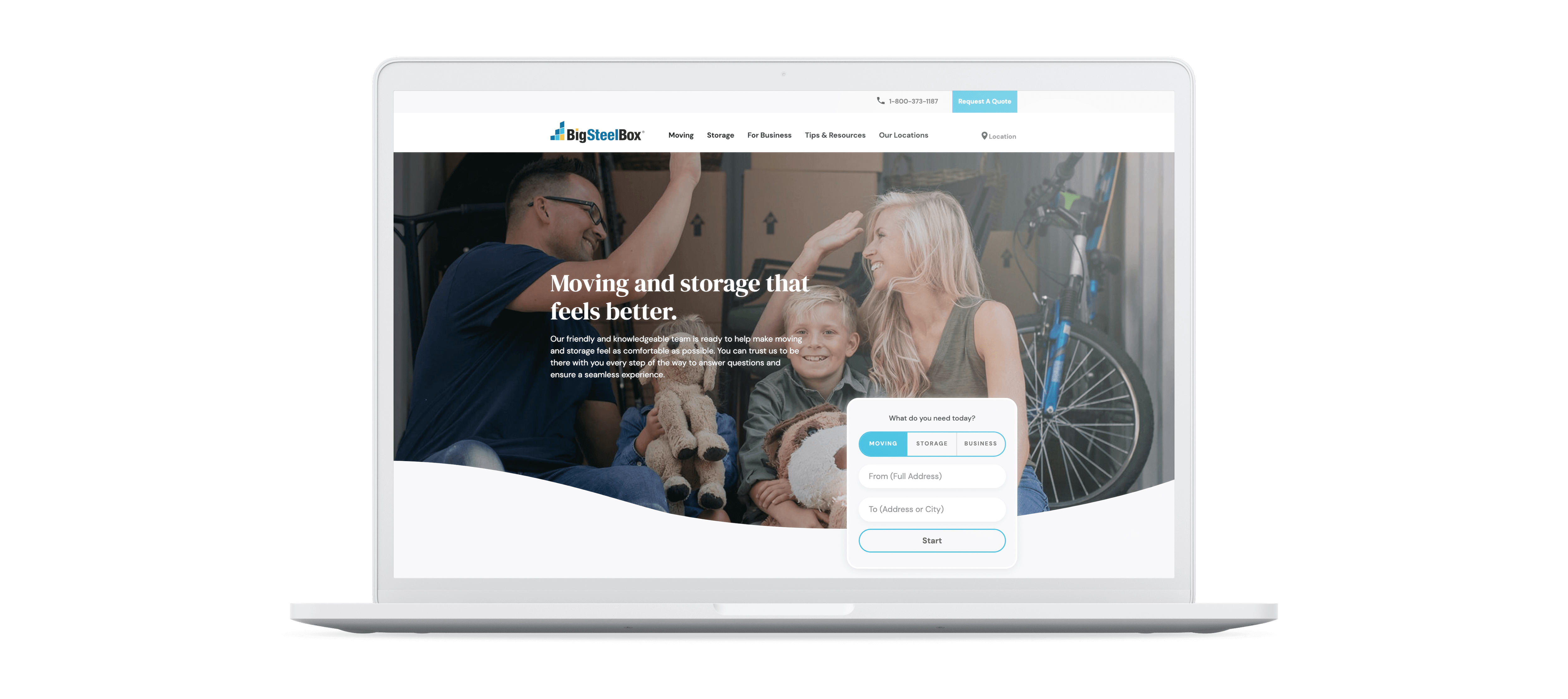 A Brand That Moves Consumers
As BigSteelBox made the move to a more digitally focused brand, we realized they needed some new digital brand guidelines. Our strategy team's first task was to complete a full brand analysis where we went deep into what the company stands for, who their competition is and how we can bring it all to life on digital channels. The result was an overhaul of BigSteelBox's voice, tone, visual language and a new key message that focuses on understanding the realities of making a big move.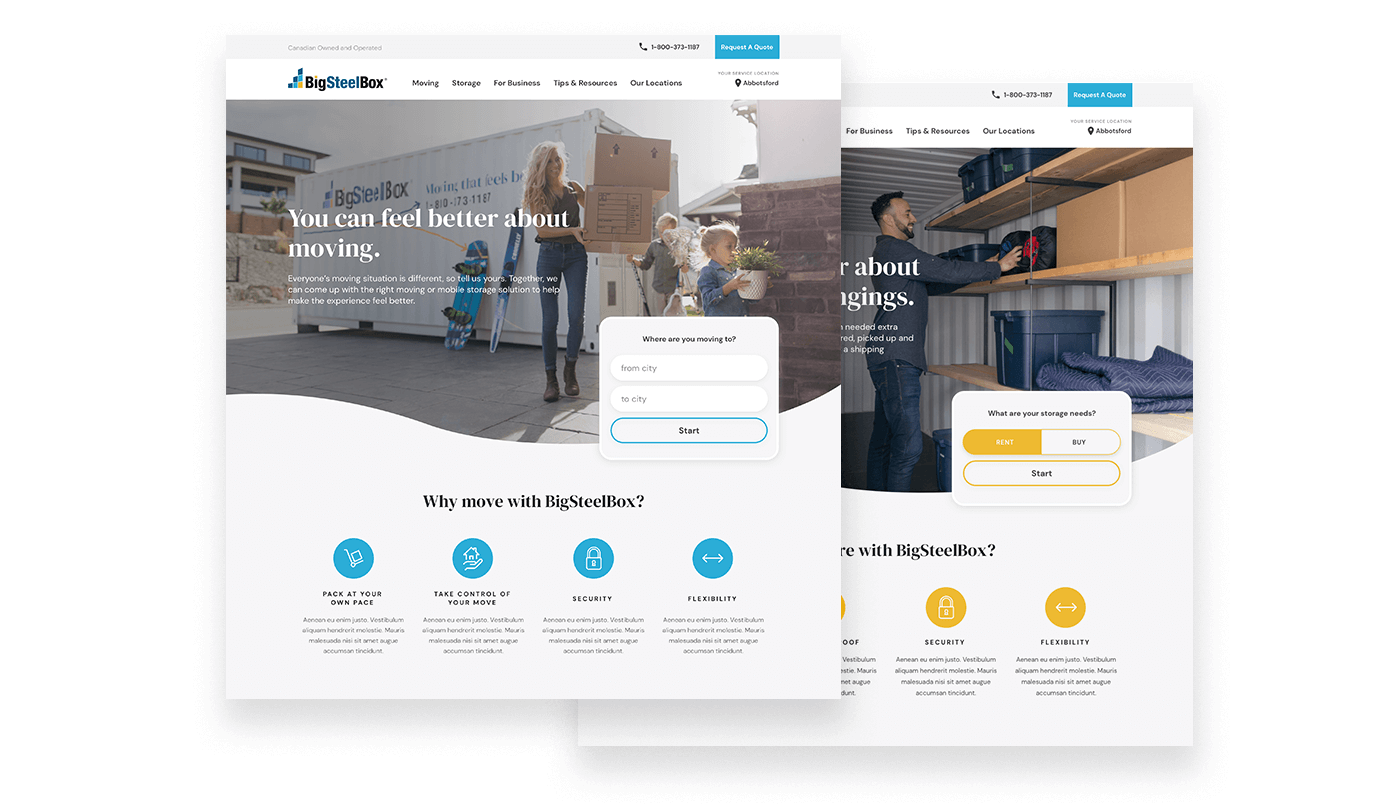 Moving Users Through A Journey
The shift to becoming a more digitally focused brand meant a complete redesign of BigSteelBox's website. After a thorough analysis of the original site, our user experience designers uncovered the main source of the issue – users were dropping off the site without taking any action. Customers were having trouble finding the correct information on pricing, something we focused on throughout the redesign. The result was a user-centric website designed to move customers through the experience with ease. We consolidated the content, and created specific user paths that helped determine the correct price depending on where the user is located.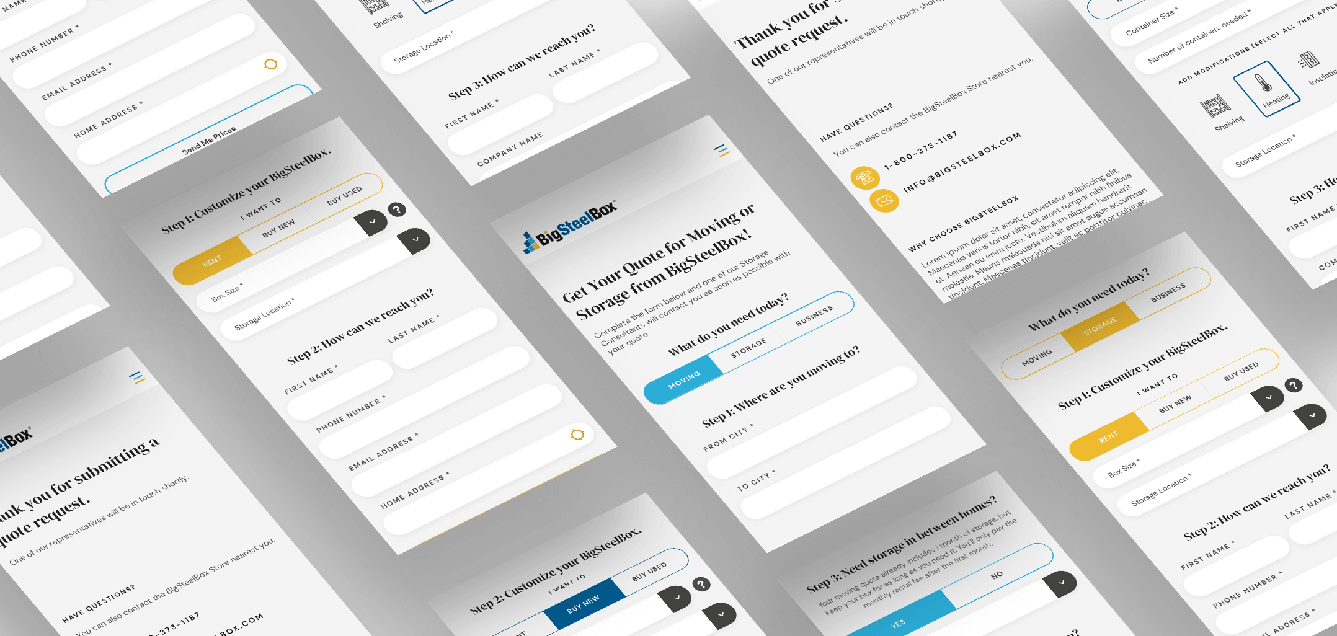 Overhauling Online Forms
One of the new website's objectives was to also help qualify new leads. BigSteelBox had been using online forms already, but without a proper user flow and localization plan, users didn't know what their price was until they submitted the form. Our tech team worked closely with our user experience designers and came up with a way to filter the right prices to the right customers depending on where they are located. We also stripped away a lot of unnecessary steps from the original form and implemented features like auto-complete which resulted in more correct information being provided to the sales team. The result is a clearer, more focused way of qualifying leads that come through the website.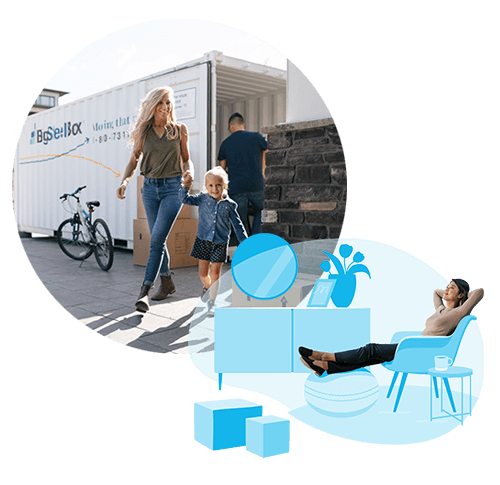 Breathing Life Into Visuals
BigSteelBox's new digitally-focused brand didn't just mean an overhaul of the website, we also looked at the entire user journey from marketing to content. The new brand needed a new look, a way to visually tell the story of BigSteelBox and how moving and storage can feel better. We landed on a brand new visual tone that combines mostly original photography and illustrations to create situations users can relate to. We then used this style throughout the website and all the new external marketing tactics.
Going Beyond The Box
Making the transition to becoming a more digitally-focused brand is a big shift. It requires recalibrated thinking, a new strategy and new ways of connecting with the right consumers. As we continue developing new digital campaigns and executions for BigSteelBox, it'll be fun to keep thinking outside the box.
Up Next:
Elevating Entertainment Brands on Social Media Channels
ViacomCBS is one of the largest entertainment companies on Earth. They are the parent company that controls popular entertainment brands like Paramount, MTV, Comedy Central, Nickelodeon and BET, just to name a few. But sitting atop these well-known brands presented ViacomCBS an unusual challenge. How can they leverage their entertainment brands properly while effectively speaking to a B2B audience? This was definitely a challenge we couldn't wait to sink our teeth into.