Collaborative Storytelling
As one of the world's most recognized high-end performance athletic brands, Arc'teryx is constantly looking to push the possibilities of digital storytelling. Some brands are happy to simply play in the same areas as the competition, but Arc'teryx wants to lead and create great user experiences.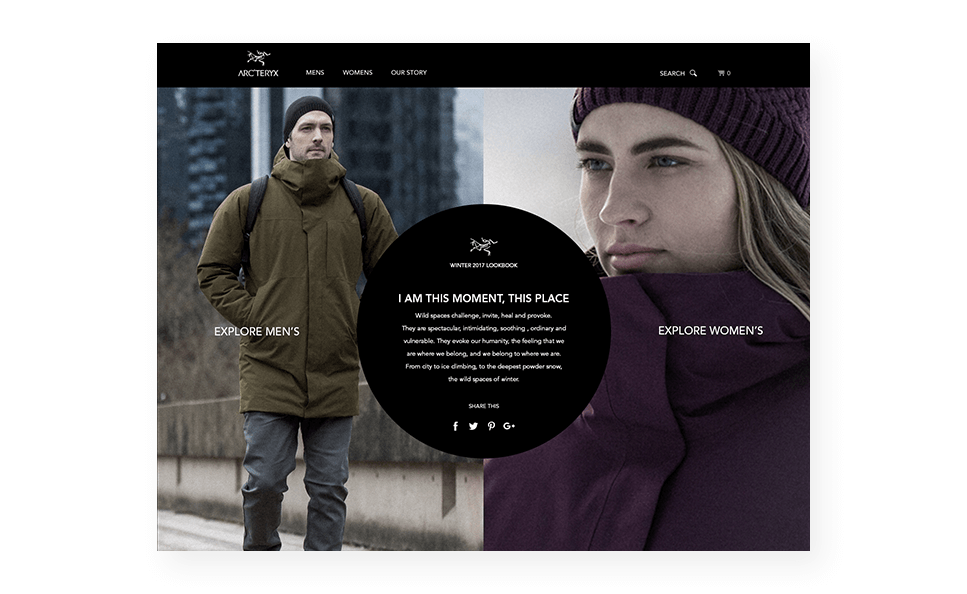 A Partnership Designed To Reach New Heights
For the past five years our combined teams of designers and developers have collaborated on special UX and UI projects for new product lines, annual lookbooks and stories they want to tell.As a leading retail brand, Arc'teryx is known for developing high-end performance products for consumers. So, it only makes sense that the consumer experience is as impressive and groundbreaking as the products themselves. But in order to push the boundaries of digital storytelling, it takes a true collective of different types of thinkers.
Arc'teryx brings their product, category and customer knowledge to the table while we bring our technical and design expertise. Our development team often embeds within Arc'teryx where we've been given the opportunity to learn their internal system and push our own capabilities. The results have been inspiring as early in our relationship we collaborated on unique projects like the Arc'teryx footwear collection and the 2016 Winter Lookbook which took home a Communication Arts Award of Excellence.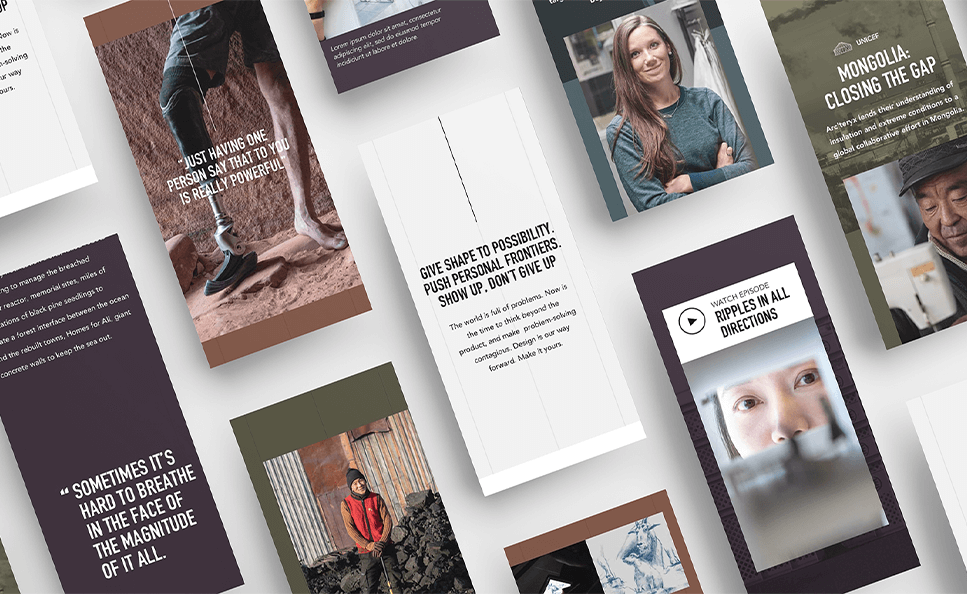 Celebrating the Problem Solvers
Our shared affinity for solving problems with creative storytelling and design is the backbone of our relationship with Arc'teryx. That's why it was an easy decision to help them launch Problem Solvers, a site devoted to the designers, perfectionists, makers and outdoor-lovers that work behind the scenes. We wanted to tell individual stories all with unique film, photo and animated elements so we built the site using primarily javascript and CSS. We launched with a hub, then released four new stories each month. Problem Solvers seamlessly integrates with Arc'teryx's existing system while pushing the boundaries of interactive storytelling.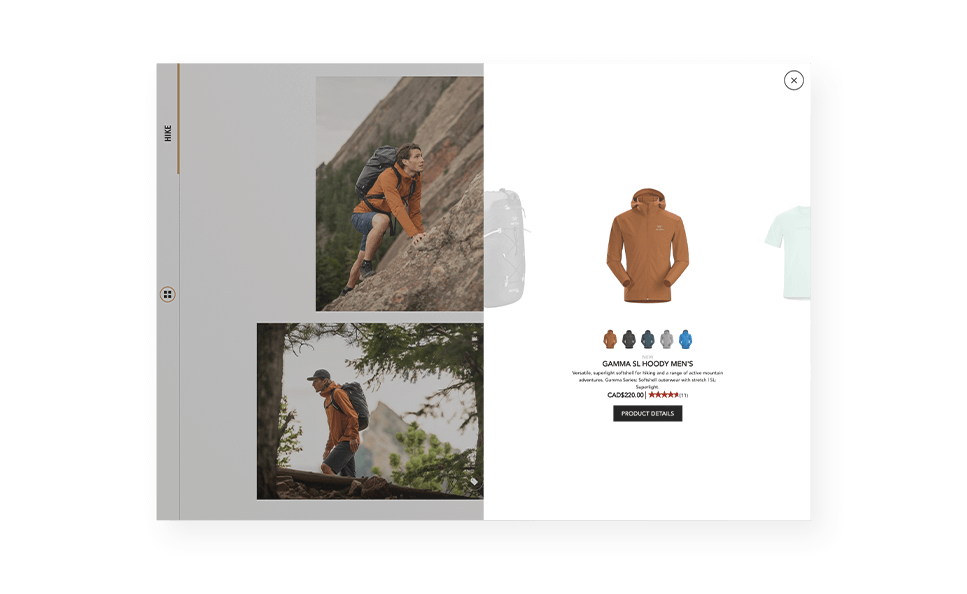 Fashion Forward Interactive Design
A high-end athletic brand like Arc'teryx isn't just about developing winter gear – in fact, they've got an entire spring and summer line that we helped them launch. The user journey isn't always linear, so this mid-funnel digital experience shows fans how the latest gear is designed for spring and summer activity. Whether it's hiking, running, climbing or just everyday-wear, we developed a digital lookbook that tells each product story individually.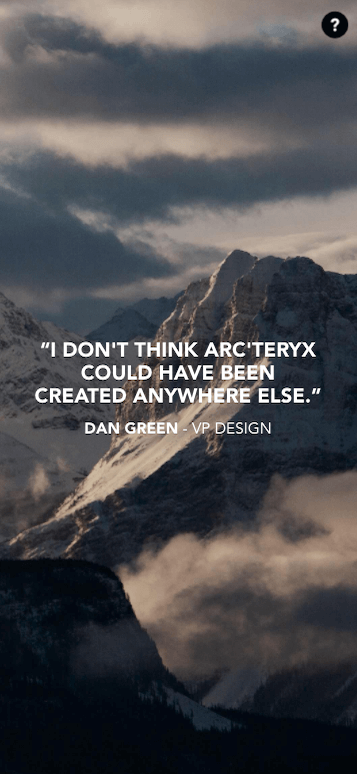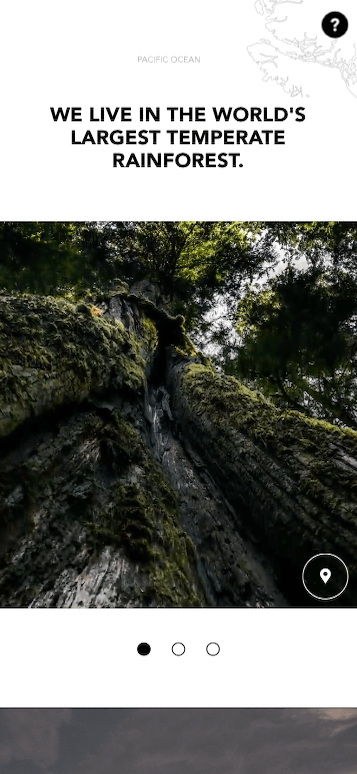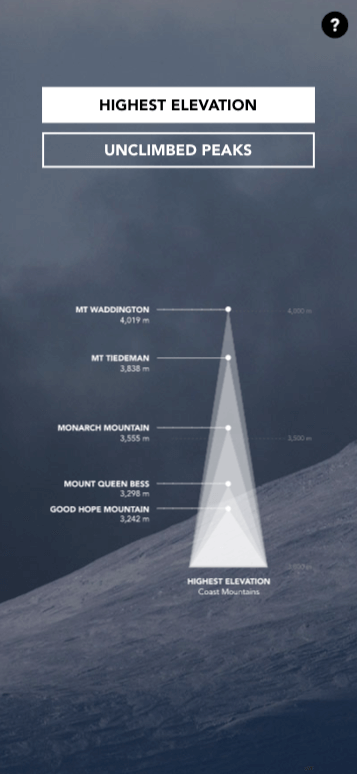 Behind the Curtain of Design and Development
Our goal with all of our projects with Arc'teryx is to connect customers to the passion the brand has for the outdoors and the products they create for fellow enthusiasts. One project in particular was designed to showcase the unique manufacturing process for Arc'teryx products. Arc'teryx came to us with an idea for what they wanted to accomplish and really let us run with it. Based on a few videos they created we crafted an engaging 4-chapter online story about who they are. We first developed a strategy that encapsulated what the brand stood for, we then put theory to practice and designed and developed an entirely new storytelling experience.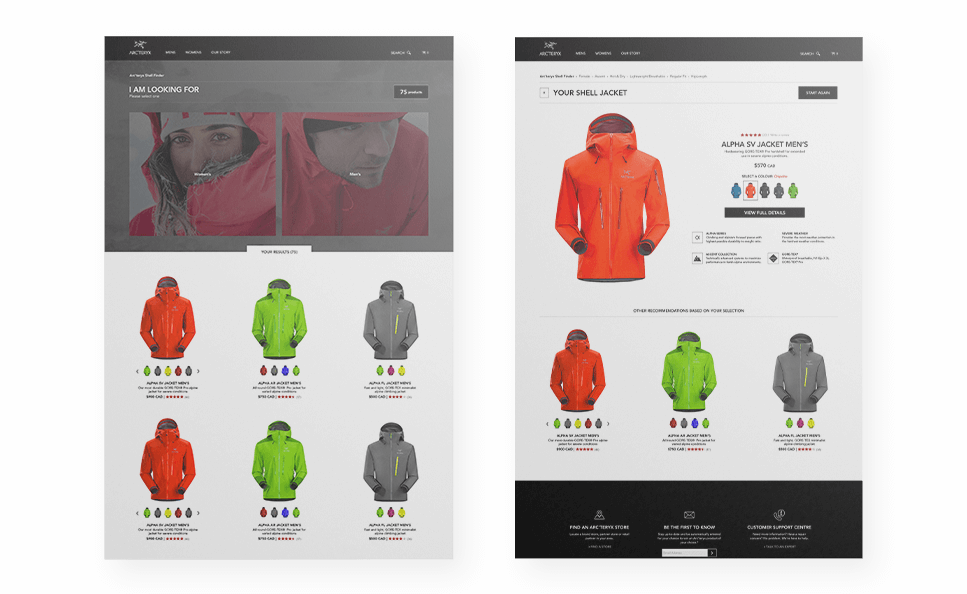 Pushing Beyond Technical Boundaries
For the launch of Arc'teryx's 2018 product line, we built a Shell Finder application to help users discover the shell jackets best suited for their needs. The typical solution would be to develop a simple product page, but we challenged ourselves to create a fast-flowing user experience where people can use an application to help them with their purchasing decisions. By using React and a headless CMS, our UX solution simplified a complex set of product features and filters to ensure a fluid, visually engaging shopping interface, successfully increasing search conversion and driving the Shell Finder to become one of their most viewed pages.
The Climb Is Only Beginning
Digital storytelling is so much more than putting products out into the world, it's about weaving them into a narrative that users can experience. With Arc'teryx, we are constantly aiming to help articulate their purpose and really tell the story of the people that both design and manufacture the products. The story of Arc'teryx isn't just about looking good, or even the world class design, it's about the people – both behind the brand and those who represent it. As we continue to work with Arc'teryx, our intent is to consistently explore new ways of pushing the boundaries of digital storytelling.
Up Next:
Thinking Outside The Marketing Box
BigSteelBox is Canada's premiere shipping container storage and moving provider. They came to us with the challenge of moving their brand to become more digitally focused - both from a user experience and a digital marketing perspective. So, we rolled up our sleeves and got a move on.