Every year agencies get creative about their latest and greatest digital holiday card. We've seen those briefs before. It's never been our style though. We've always seen the holidays as a way to rekindle a little of that old magic and the days of printed cards, personalized touches, and it's the thought that counts moments. People seem to dig it.
To that end, our team went completely non-digital this season, with a huge helping of DIY. Credit where credit is due, our creative duo ofMelanie Shave & Julie Tremblay conceived of the Pound & Grain Christmas Cracker™. When they started it out, I think they thought they would have to make a few crackers, and it would be all good.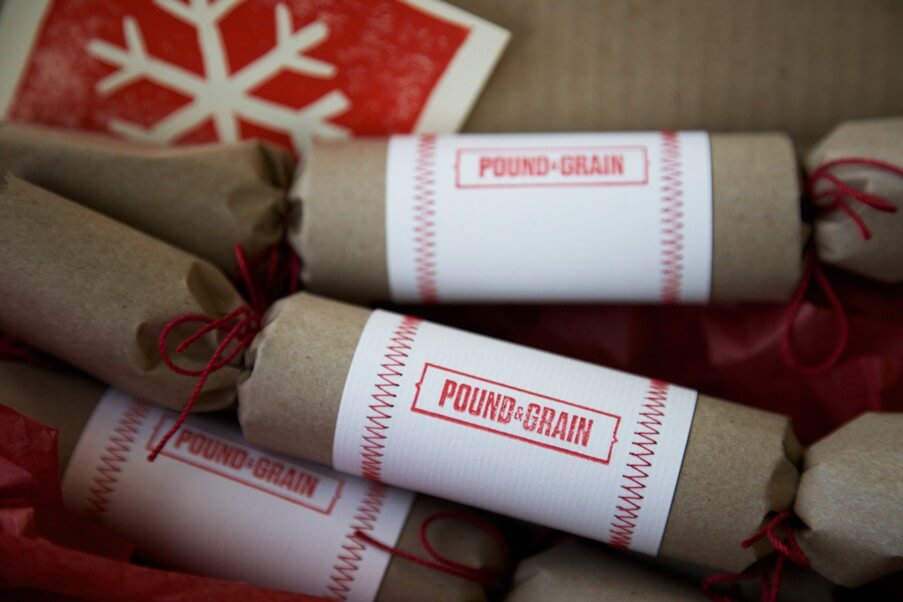 Cracker, anyone?
Turns out we sent out over 100 personalized, hand-crafted crackers, with cards, unique prizes (that may or may not have resulted in a few odd shopping excursions), bags and a gorgeous printed holiday mini-posters! The cracker pulls a punch, so be careful.
The packages are heading out to our friends, clients and partners as we speak, and we can't thank Melanie and Julie (and the rest of the Pound & Grain holiday elves) enough for all their creative energy, dedication, and hard work on this. And it was awesome to see them show they can do print, just as well as they do digital. Nice for us!
Check out the in old school PDF format with the fancy images here.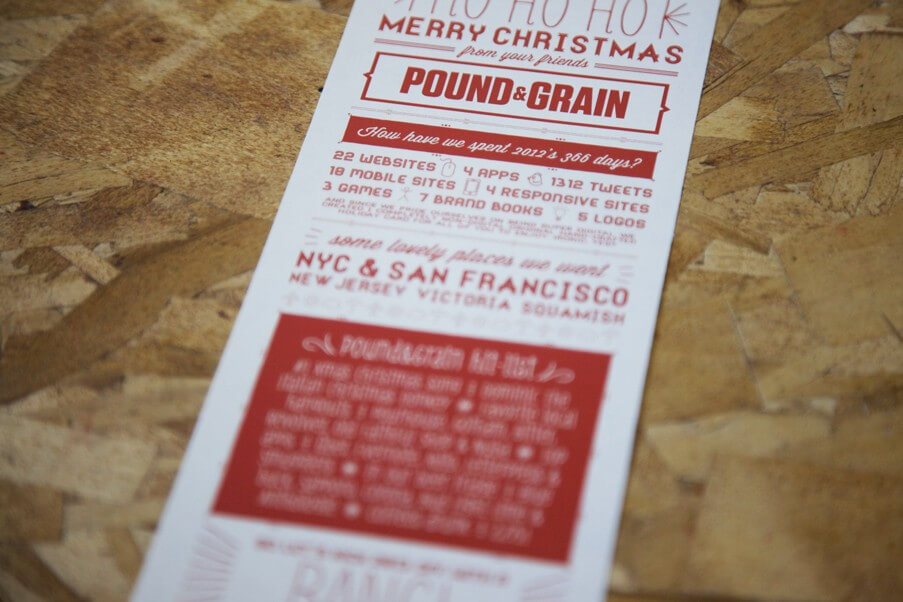 How we spent 2012