As Canadians get ready to put down their poutine and head to the polls on October 19th, we wanted to ask a very simple question: who will be Canada's Next Leader.
We are very excited to share our latest digital experiment all about the social buzz of the 2015 Canadian election made with love with our friends at Tradable Bits. Just like Film Hearts, Brassica & Co, and Holiday Spirits, Canada's Next Leader was something our team really wanted to create and share.
We thought it would be a great way to explore what social media can tell us about the upcoming election now just over a week away. From the parties, the candidates, the buzz and the conversation there was a real opportunity to turn big social data into some infographic fun that we hoped would add to the debate.
But most of all we hoped it would be another small reminder for people to vote. We hope you like it.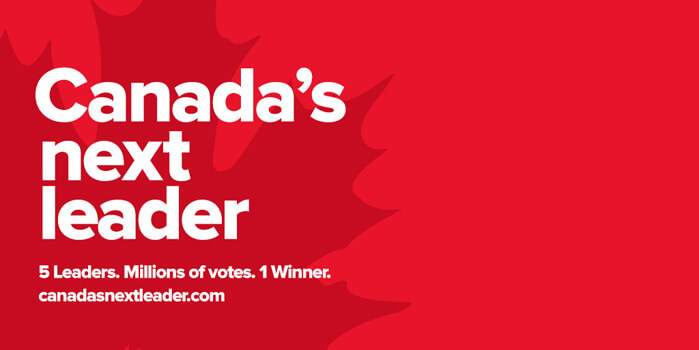 Turning massive social data into infographic election fun.