2020 is unlike any other year, which is why we wanted our gift to be extra special. 404 Fight The Boredom includes customized playing cards and a digital anti-boredom kit filled with things to do while in quarantine.
When we first began to brainstorm ideas on what we wanted to gift our clients, we knew that this year, it had to be a primarily digital gift. Since we are a digital agency, however, we were excited to put our passions to good use. Also keeping in mind that all of us would be staying home for the holidays, we wanted to make that experience extra fun for our clients and friends. 404 Fight The Boredom is a glimpse into how we have fun, keep ourselves from getting bored when staying home and keep up our good spirits during a difficult time. Interested in how we did it remotely? Pour some eggnog, get comfy and keep reading.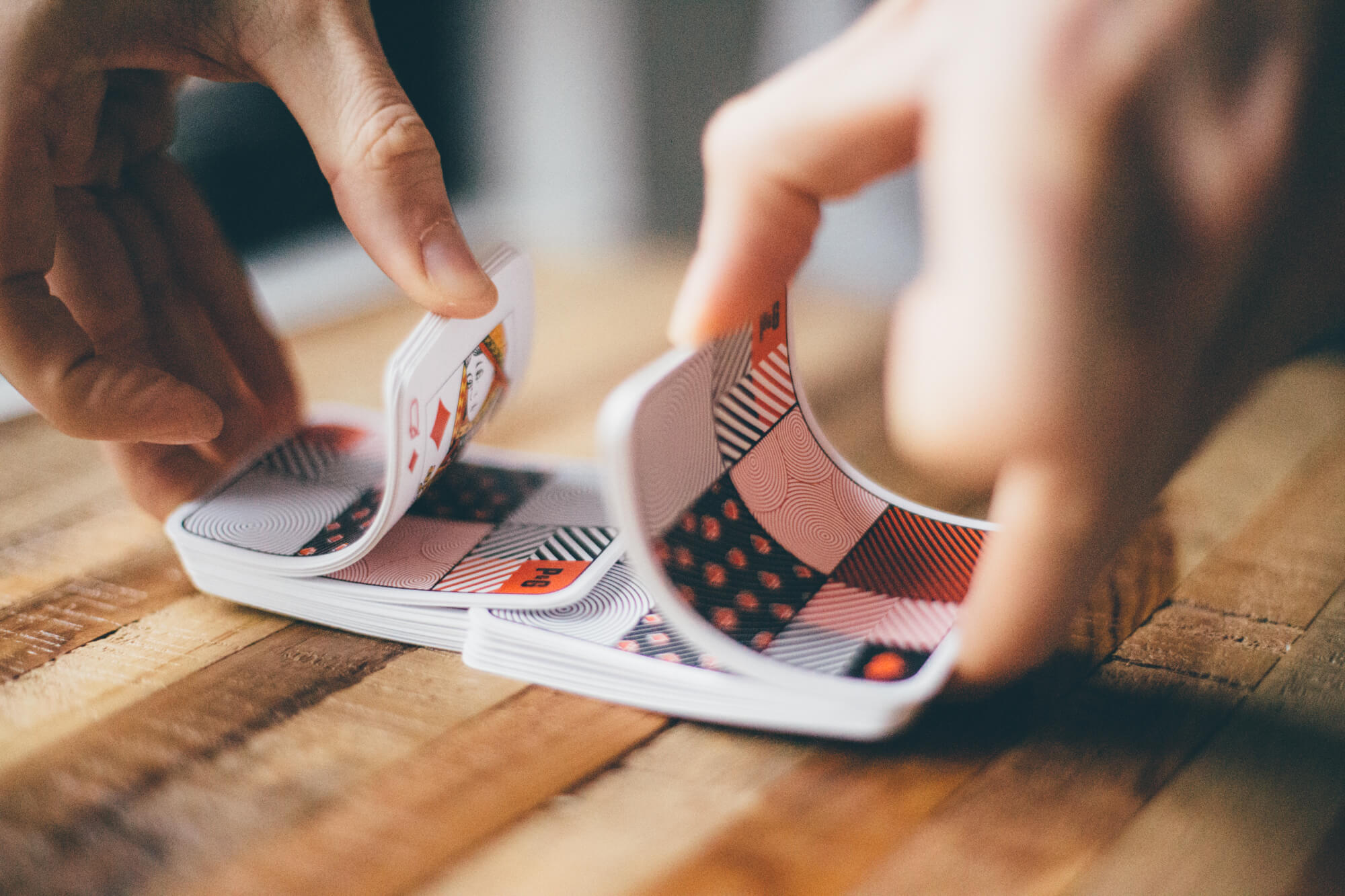 The concept of fighting the boredom was created by some of our creative team. They all agreed that staying in can get boring, and by fighting the boredom, clients and friends can still have a fun holiday while staying home.
"The holidays are meant to be joyful and fun, so we wanted to create something that can safely bring joy, laughter and fun to our clients and friends during a time where many people may feel bored or alone." -Kat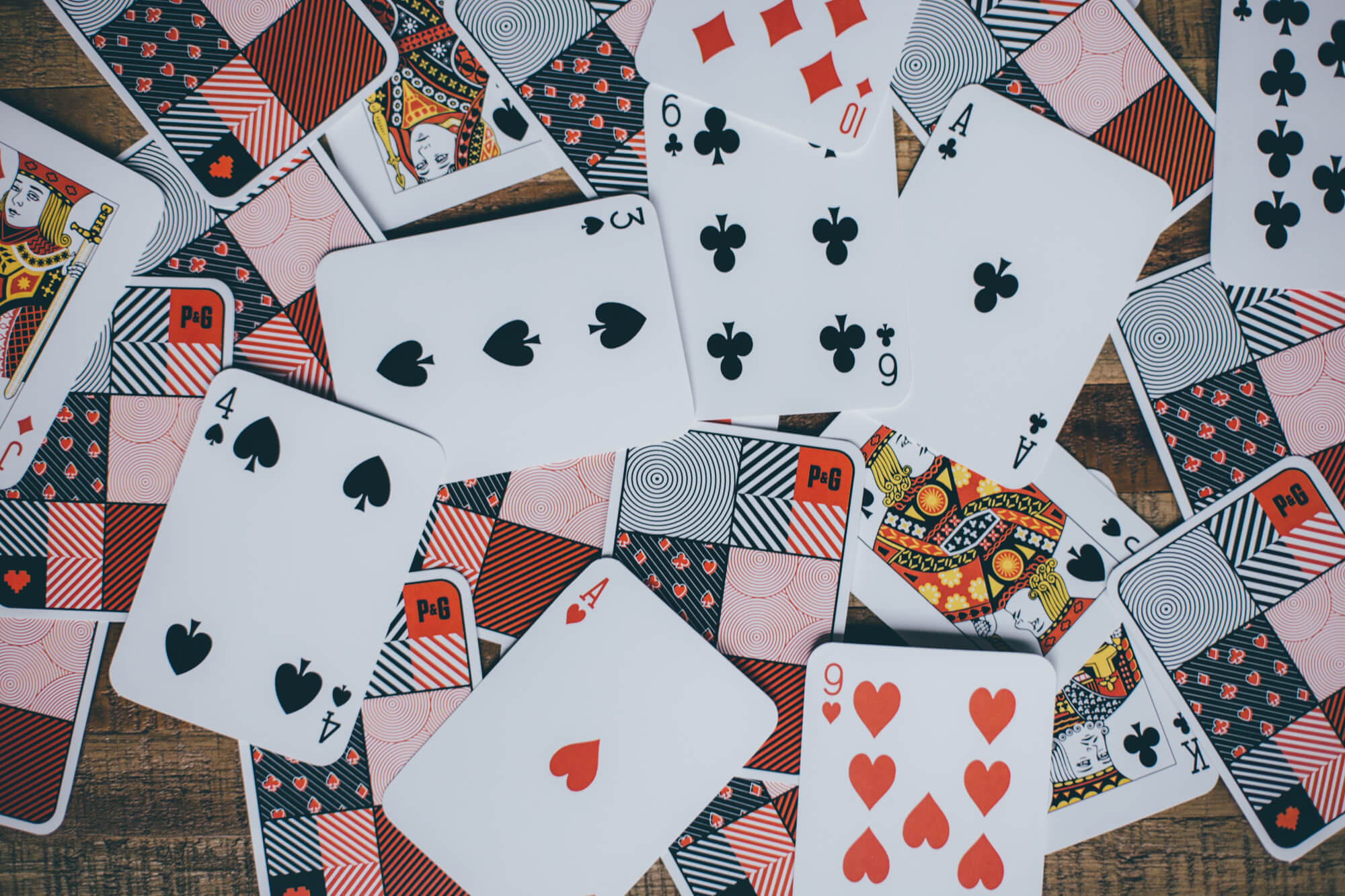 Our playing cards' design concept was a playful, P&G branded deck that would stand out from the average deck.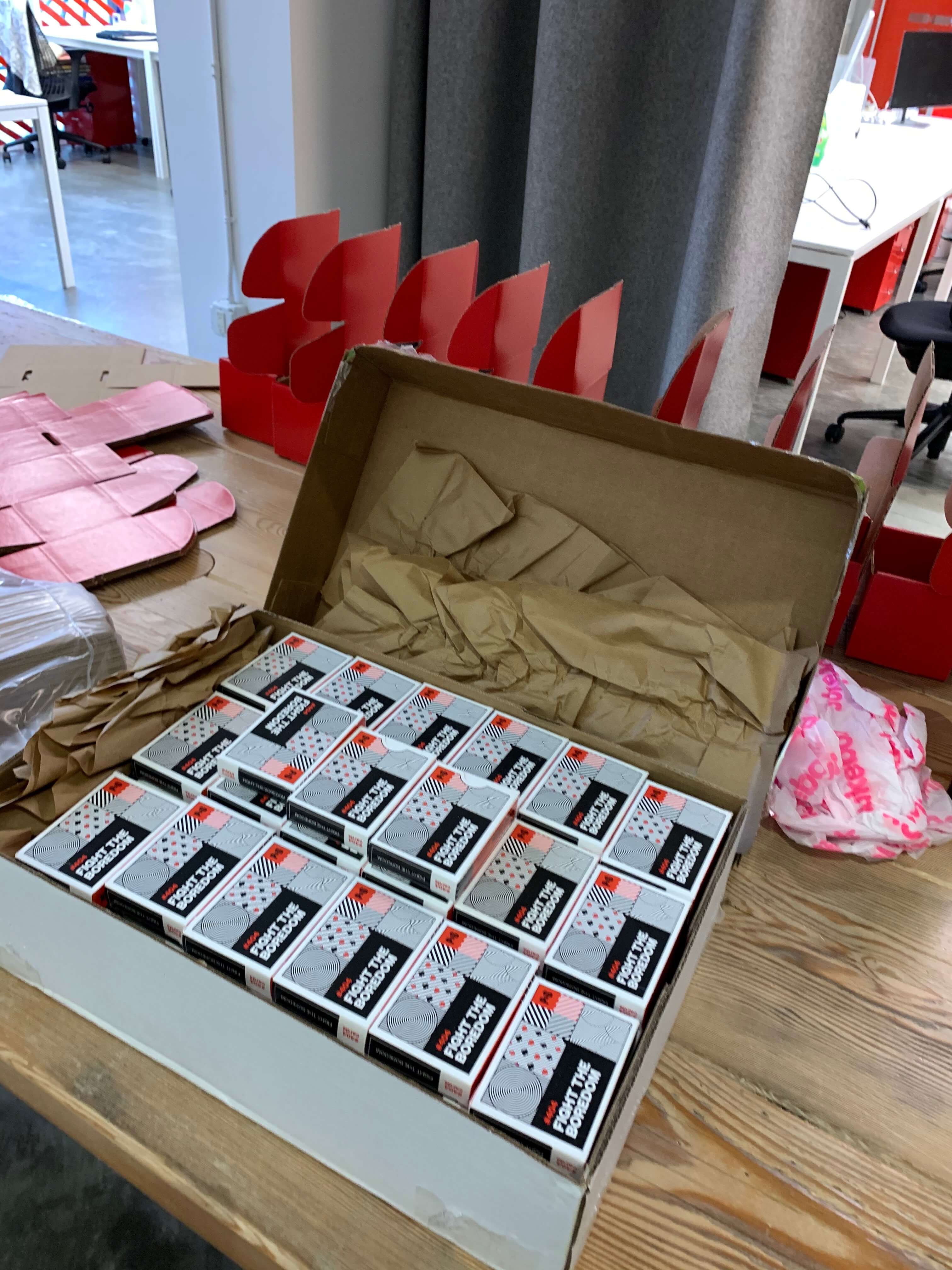 Our box of playing cards, ready to be gift wrapped.
"Like everyone else, I've been baking, puzzling, gaming, bingeing and in general struggling to find ways to 'Fight the Boredom' this year - so to me, the theme was spot on! When it came to my role of designing the cards themselves, I kept things playful but still on brand, and it was nice to get my creative juices flowing. Overall I had so much fun working on my first PG Holiday project!" - Chloe
Our digital 'Fight The Boredom' website design was created to inspire our clients and friends to have fun and browse through endless playing card games, quizzes, streaming selections, playlists, recipes and more.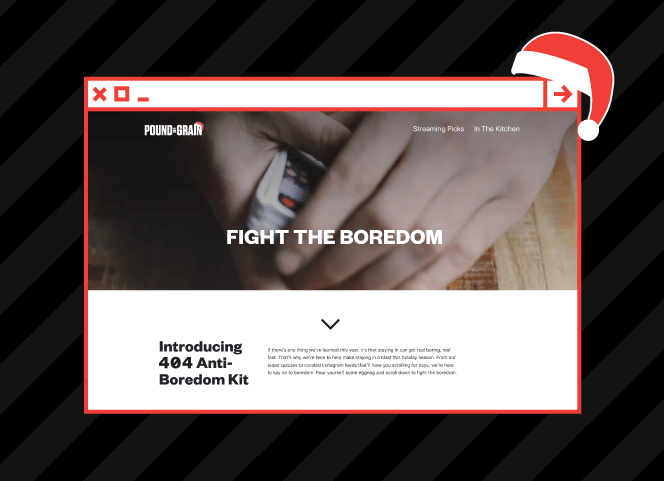 404 Fight The Boredom website.
"It was such a fun yet challenging experience to come up with a present for our clients that they could still enjoy during the time of social-distancing. But this was one of my favourite projects that I got to work on this year, and it was awesome to see our idea being brought to life!" -Ksenia
Meanwhile, project managers Victoria and Isabelle kept us creatives in check with colourful spreadsheet calendars, weekly check-ins and constant support.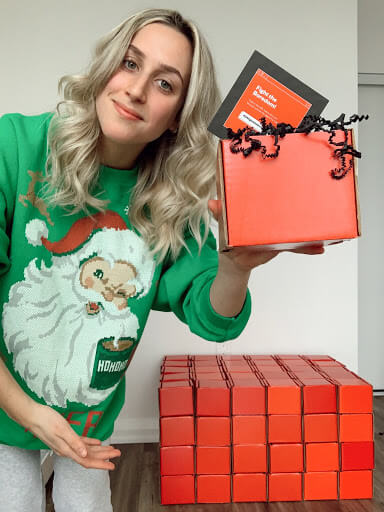 Victoria packaging the gifts from home
"Sure, the times have changed - but we still managed as a team to make packaging the gifts a safe, fun, and festive experience!" -Victoria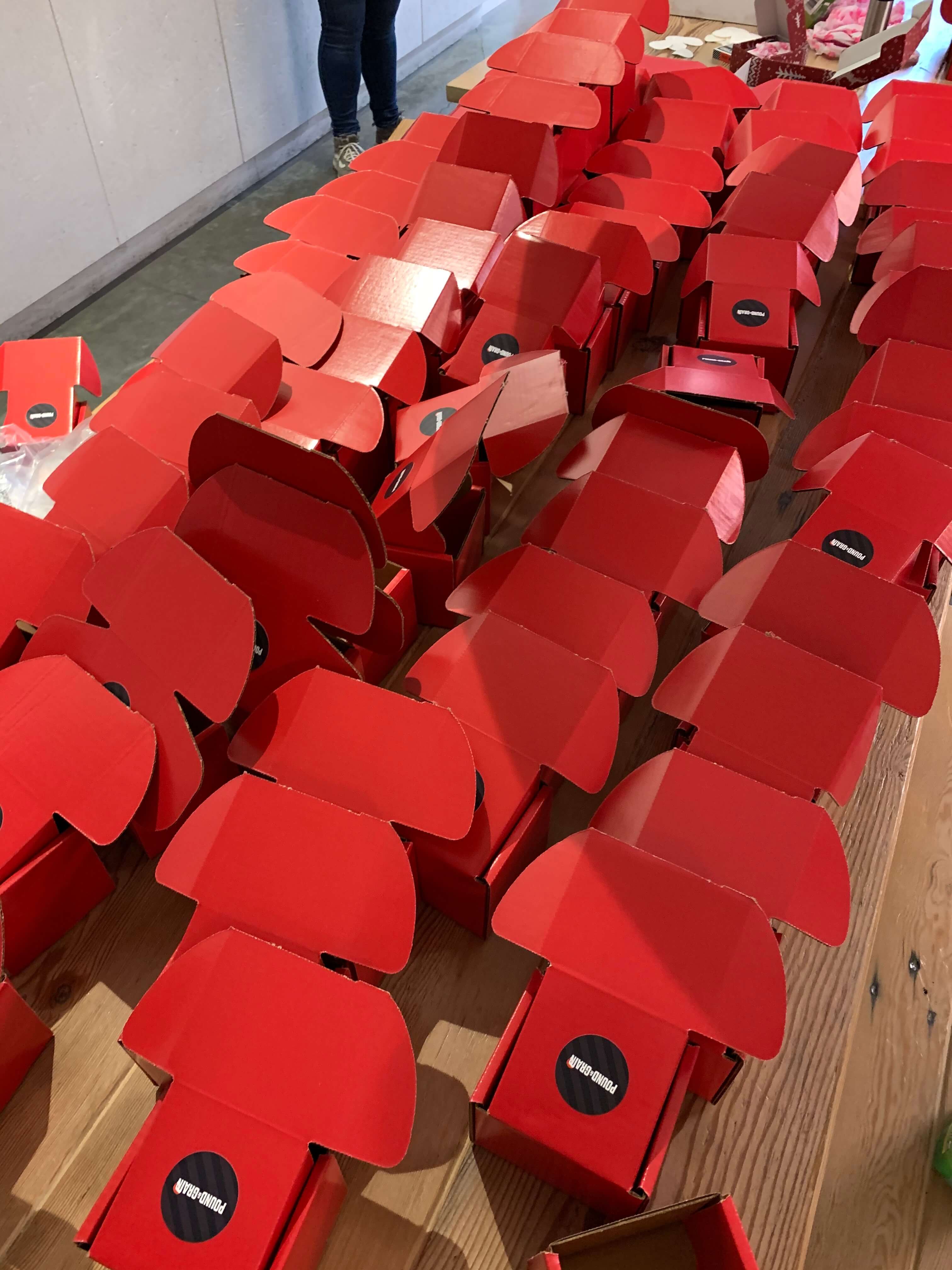 A glimpse into our North Pole factory.
Our developers Bryan and Cam worked very hard to code and develop the 404 Fight The Boredom website. Bryan had so many QA Jiras (our project management system), we were scared to ask him for a quote, but we're sure he'd say something like…
"I'm too busy with your QA Jiras to answer, sorry!"
This year, Santa's elves were very busy – both at their North Pole homes and Santa's workshop (the elves wore masks and safely distanced themselves in the factory). Their speedy production and beautiful packaging skills ensured our clients and friends would receive gifts that had festive packaging, glossy greeting cards and of course, their gift. For our video and photo production, our Design Director Kateland shot stills of the playing cards and even got her fiance to shuffle the cards for the video.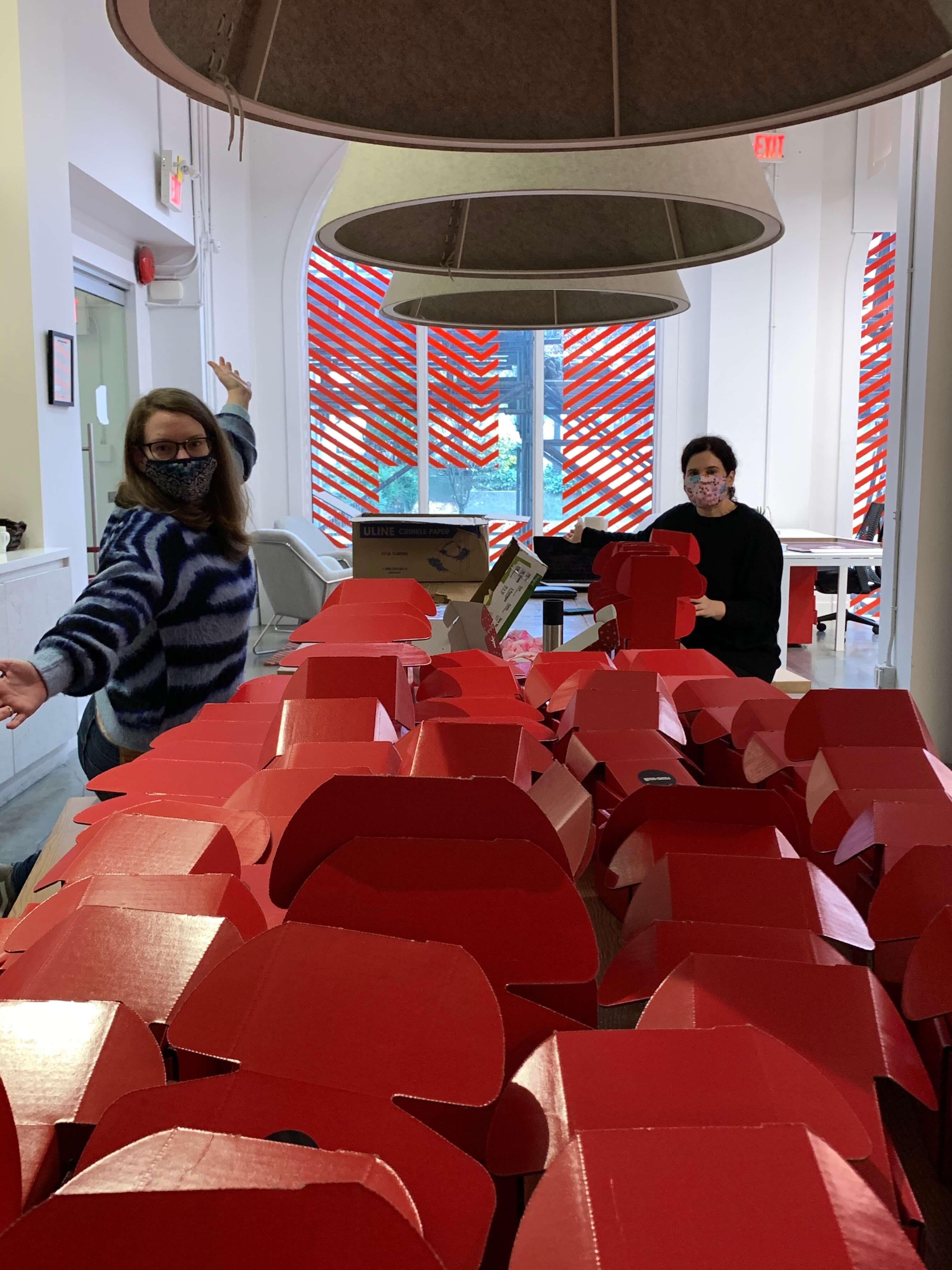 Santa's elves safely packaged the gifts.
None of this would be possible, however, if it weren't for everyone's input. Whether it was Jackson's must-see Hallmark movies, Marguerite's house music playlist, Erin's holiday cocktail or Felicia's favourite Instagram account, the 404 Fight The Boredom website is an inside look at what the P&G team enjoys. An at-home holiday season may have posed some gift-giving challenges, but we were delighted to think outside the box and create a primarily digital gift that ensures a safe, festive and fun experience for everyone.