If you didn't already know, Pound & Grain is Where Hustle Meets Heart. This holiday season, we wanted to give a gift to those who are at the heart of what we do with a personalized, heartfelt thank you.
We created custom designed vinyl covers and a curated playlist of songs that featured beats from our heart; literally and figuratively. To do so, we first captured our four partners' pulses with iOS's "Digital Touch."  Everybody has a unique rhythm to their heartbeat, so once we had our managing partners, Sandy Fleischer and Tara Steinberg, and our creative directors, Jackson Murphy and Graham MacInnes' digital heart beats recorded, we had them sent across Canada to Vancouver and turned them into works of art.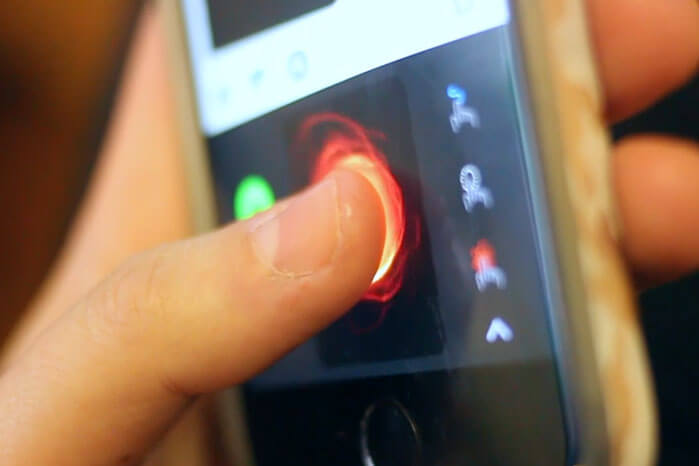 Including a piece of our heart
Our Senior Copywriter, Michelle Knight, told us, "The perfect Christmas gift is about balancing something personal, useful, and beautiful. That's why we used our heartbeats to drive the creative; it's a gift from our hearts."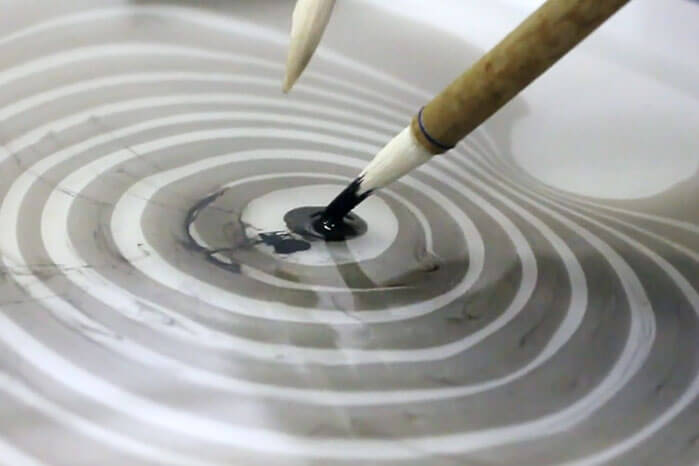 Turning our heartbeats into art
Our Senior Designer Jessica Luch listened to the rhythm of each person's heartbeat, and used a process called Suminagashi, or Japanese Water Marbling, to translate their pulse into pieces of art. "We dipped a paintbrush with floating ink in water and alternated with a paintbrush that had been dipped in soap to provide the "white space" in between the ink blots," shared Jessica. "We wanted to give our clients something from the heart, so we transformed our heartbeats into art. Art beats for the win!" You can watch a video of our process, filmed by our designer Jane Lee, here.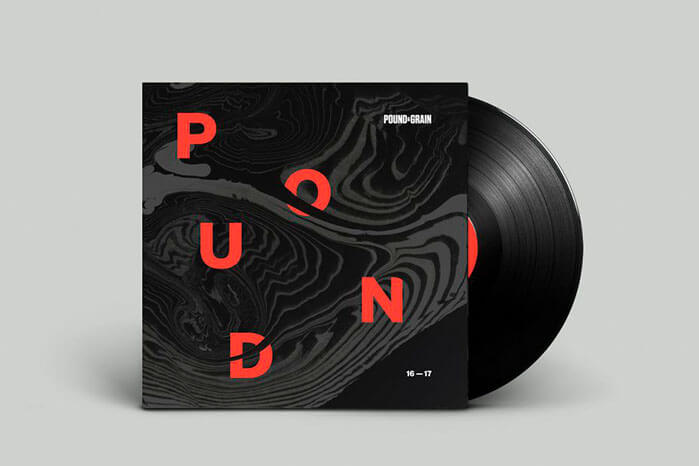 Pound & Grain custom vinyl covers
The custom designs were then used to decorate Pound & Grain branded vinyl covers. Inside were random records, a different one for everybody, that you had to play on a record player for a holiday surprise.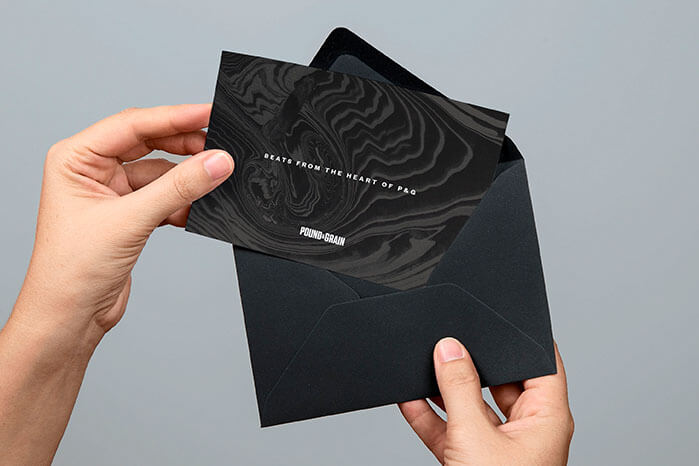 Beats from the heart of P&G
No turntable? No problem. The vinyl package also included cards that read "Beats from the heart of P&G" and directed recipients to visit our Spotify playlist called "P&G Heart BEATS", a compilation of our team's go-to-songs from the past year of creating and putting our hearts into what we do.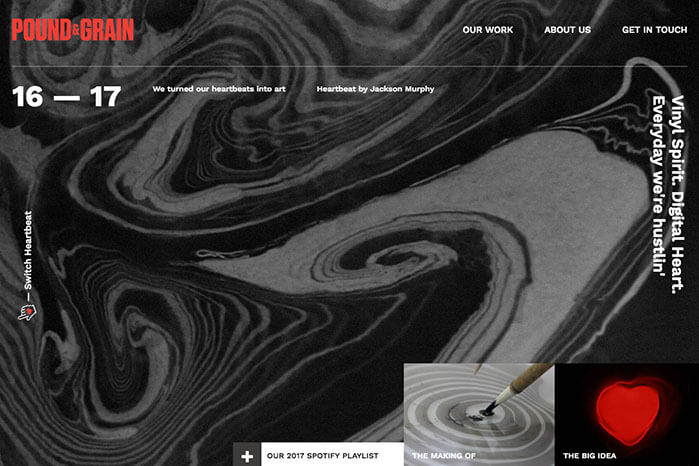 Vinyl spirit, digital heart
The piece that brought it all together was pgbeats.com. Put together by our developer Lewis Dupuis, the website is where users can see the heartbeats in action as hypnotizing moving pictures that blend and morph in unique ways, created by our Junior Copywriter Ivana Atlija. The landing page also directs visitors to watch The Making Of, listen to our playlist, and read a bit about our big idea.
We wanted to give our clients something from the heart.
All of Pound & Grain came together to make our 2017 holiday gift happen. With our clients in mind and the holiday season fast approaching, our Project Coordinator Shirin Sheidaei quickly organized and resourced the team to prepare the gifts – from design to delivery – in a short month, proving that Pound & Grain really is Where Hustle Meets Heart.
Our Associate Creative Director, Scott Lew, shared, "Full credit to Mark Cameron, Michelle Leggatt, and Michelle Knight for coming up with the idea and then Jessica Luch, Shirin Sheidaei, Michelle Knight (again) and Lewis Dupuis for bringing it to life." A grand total of 200 Pound & Grain vinyl gifts were printed, packaged, wrapped, and sent to clients, team members, and others who have had a hand in making who Pound & Grain is today.
From concept to creation, and from gift wrapping to adding the final touches, thank you to everyone who helped make our heartfelt holiday idea come true, and thank you to everyone who continues to give us a reason for loving what we do. Happy Holidays!