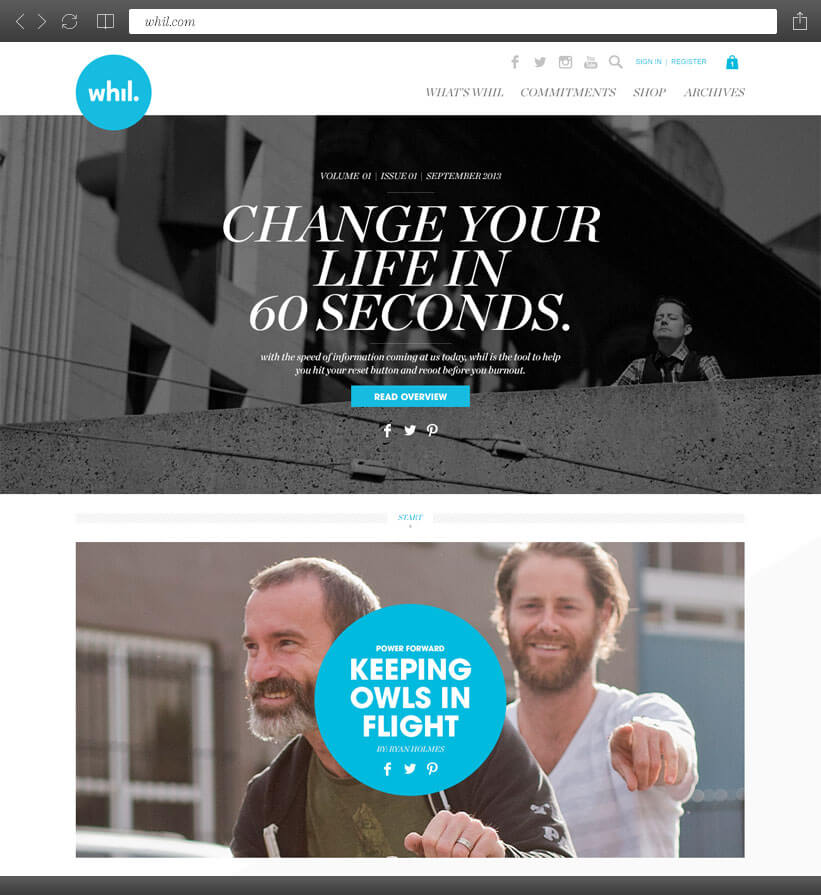 A DESTINATION FOR CREATIVITY & INSIGHTS
We created a destination for users with timely and relevant content in a monthly magazine-style editorial format. Each monthly "issue" features articles, interviews, videos, and rich interactive components like the easy to make commitment tool to help users lock in their goals.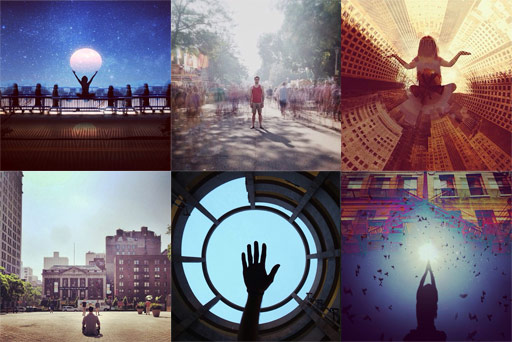 GETTING SOCIAL
We championed whil in social media via Facebook, Twitter and Instagram using micro storytelling suited best for each medium. This also included working with agency Mobile Media Lab  to create an innovative Instagram campaign using the hashtag #fromwhereiwhil  which increased followers by 1,479%. We also worked with websites like The Greatest and The Awesomer to create custom content, infographics, and contests.
FLOATING THROUGH THE DOT AT SXSW
We took 70,000 balls and over 3,000 of the world's most tech-stressed, social media crazed influencers and let them float through the dot in a giant adult sized ball pool to experience meditation and living in the moment. At GSD&M's famous Industry Party we encouraged SXSWers to learn about meditation from brand ambassadors, and find calm in the chaos in whil's zen meditation bathrooms.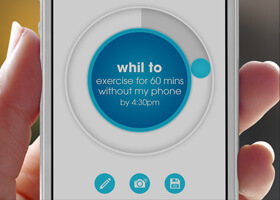 ADOBE MAX
For 2013's Adobe Max conference, Pound & Grain was invited to experiment with PhoneGap. And experiment we did. We used the opportunity to create and develop a handy meditation companion app in your pocket that we presented at the conference along with our experience with the product.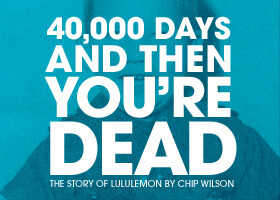 AN ONLINE BOOK
Another exciting content experiment came from creating the home for Chip Wilson's online book, 40,000 Days And Then You're Dead, which chronicles the inside story of lululemon from the man who started it all. Users were encouraged to add their story to the book as we prep for a 2nd edition.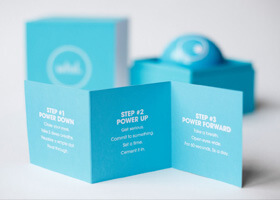 THE WHIL DOT
We reached out to savvy publications and social influencers working with whil to create the original whil dot. An inspiring one-of-kind 1-pound, luxury version of the classic novelty 8 ball with inspiring messages to encourage users to power down so they can power forward.
THE MAN IN A CUBE
We tapped award winning viral video agency Thinkmodo to create a video featuring the story of a man who was so overwhelmed by technostress that he unplugged and went to live inside 64 square feet of New York's famous Astor Place Cube.
Dozens of media outlets such as Fox News, The Today Show, Fast Company, Buzzfeed, and Apartment Therapy covered the launch and generated over $1.5 million in earned media. The Man in a Cube video was viewed over 200,000 times in 48 hours and traffic to the website increased by 6000%.
Everyone could use a little bit of a power down, and since we launched, whil has been featured in the following publications: