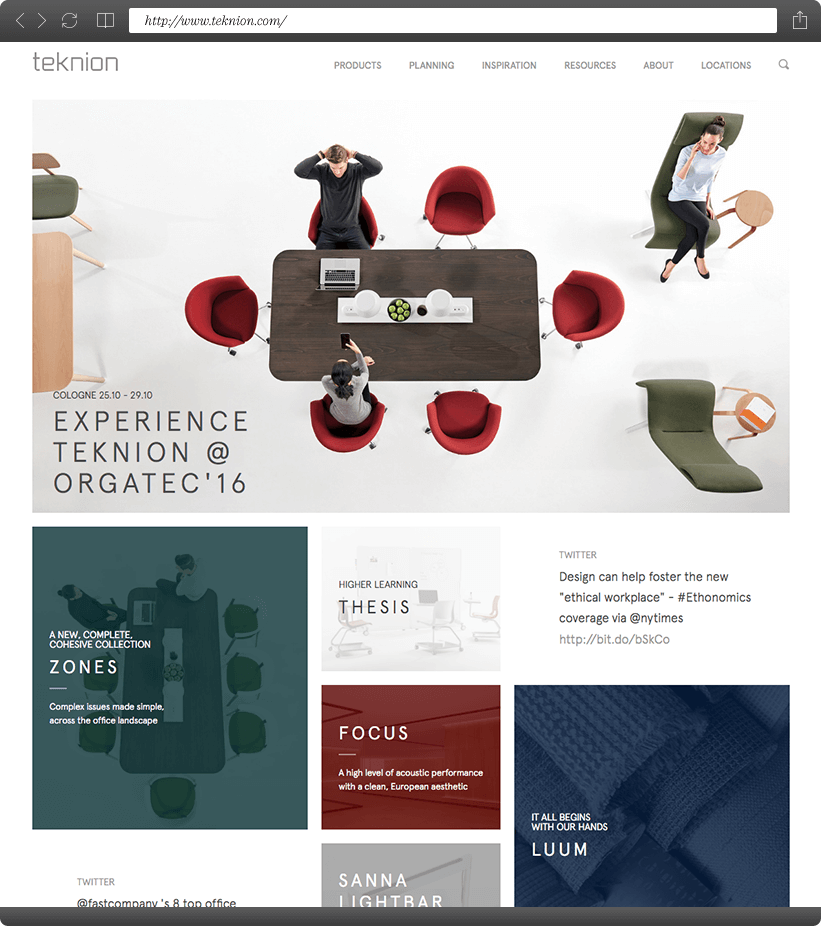 THE DIGITAL FUTURE OF A GLOBAL BRAND
To create the future of Teknion, we worked closely with the Teknion team and their development partner, our new friends at Moveable Online. Together, we worked through the user experience challenges that came from massive amounts of product information, multiple web properties, and an updated brand.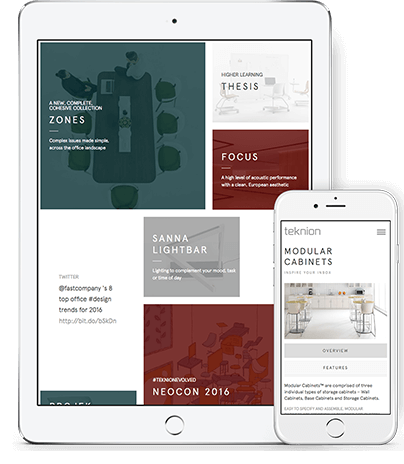 MAKING THE CONTENT AS BEAUTIFUL AS THE FURNITURE
Our goal was to ensure that the users around the world could explore the rich inspirational content from Teknion, but also drill down into the important and practical tools for their design community. We also focused on bringing a brand to life that lived up to Teknion's pixel perfect attention to detail and ensured that users were able to navigate the content quickly. Each product was given the real estate and features they deserved while integrating all the extra content users needed.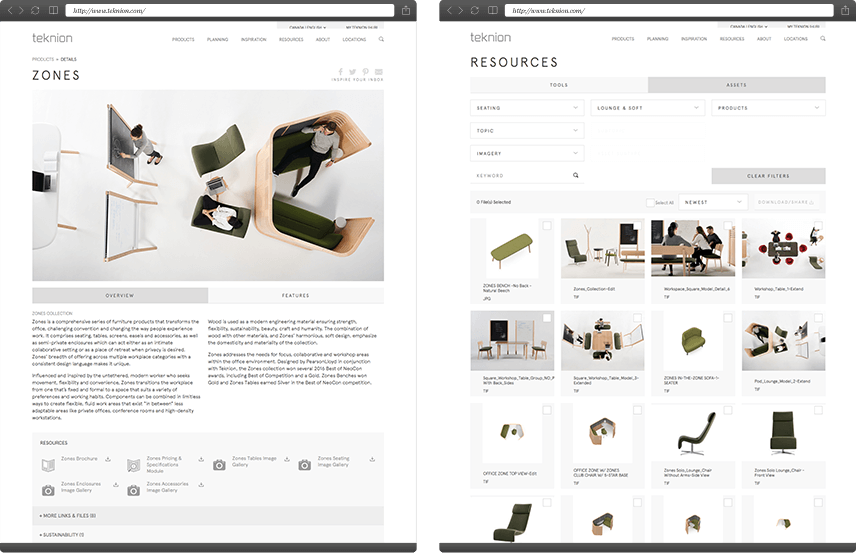 A PLATFORM FOR THE FUTURE
For the critical objectives of the re-launch, it was all about re-imagining the Teknion brand experience digitally. The site was built in Sitefinity and integrated with Teknion's new digital asset management system (Bynder). We created an inspiring and highly useable new platform for users to explore the company's many products, thought leadership, inspiration content and designer's tools. And it's just the first step in a new evolution for the website.