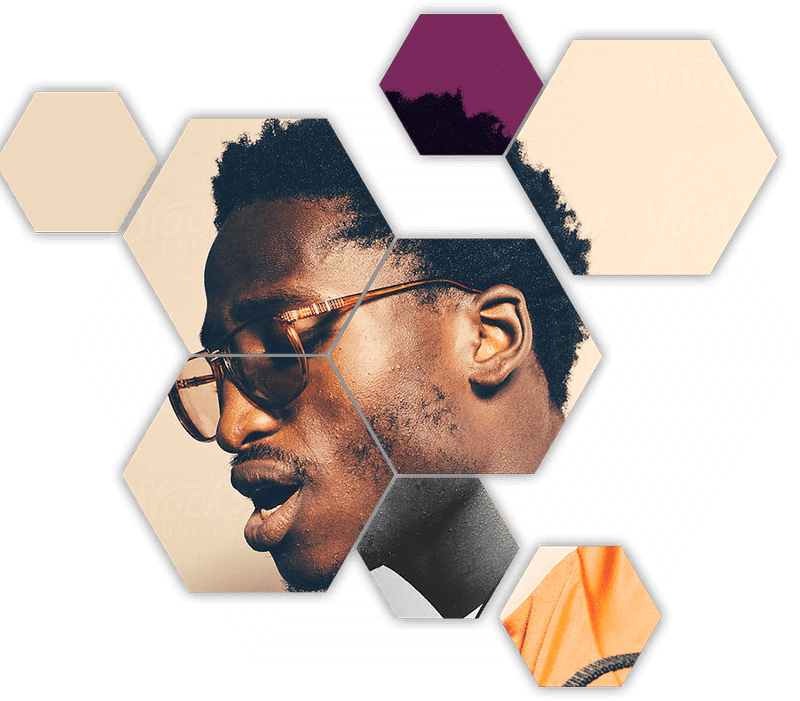 Three target groups in the creative crosshairs
This vibrant, youth focused initiative was also in need of establishing itself as a creatively cool and credible independent brand among its audience, while still having supportive ties to its recognised parent company, TELUS. Having worked on the Beta site for the initiatives launch in 2012, we were well positioned to help TELUS and STORYHIVE reach their goals with a new approach to the project. The solution was to deliver a clear, and simplified message of the brand to all three target groups.
it all started
with a book
STORYHIVE was looking to establish a clear brand personality and outline in order to move forward with a solid communication strategy. We began by writing and designing a brand book and detailed style guide.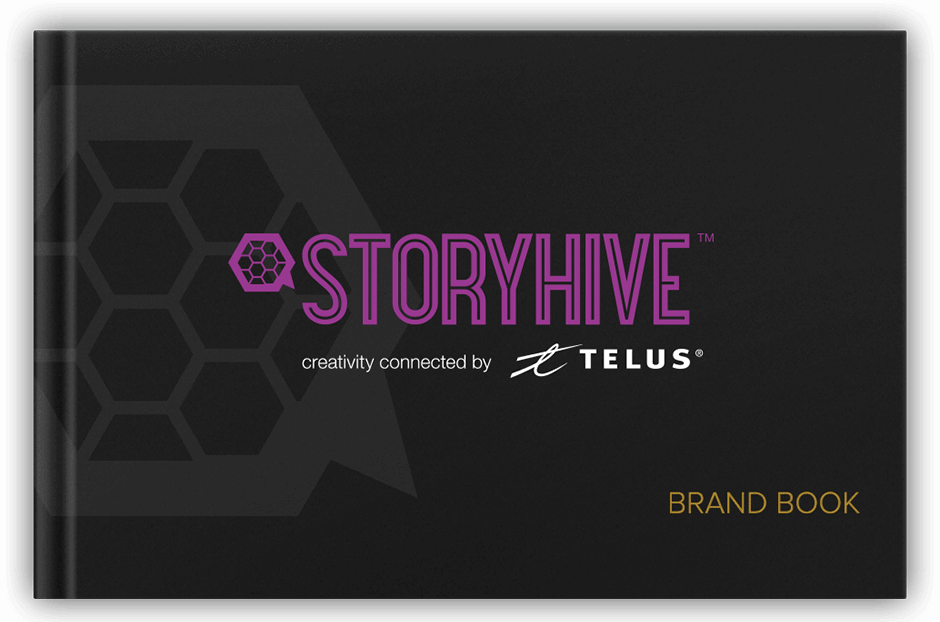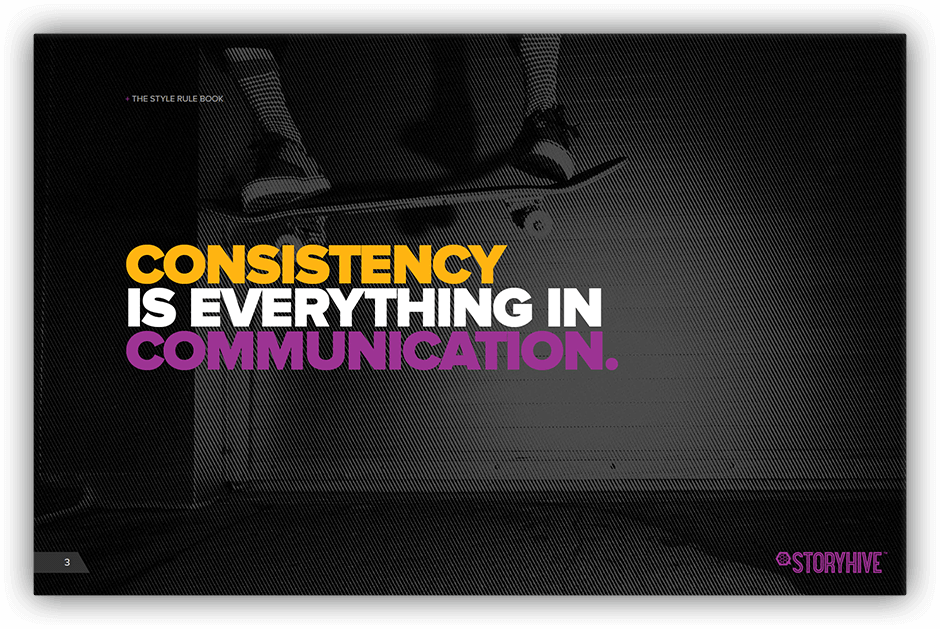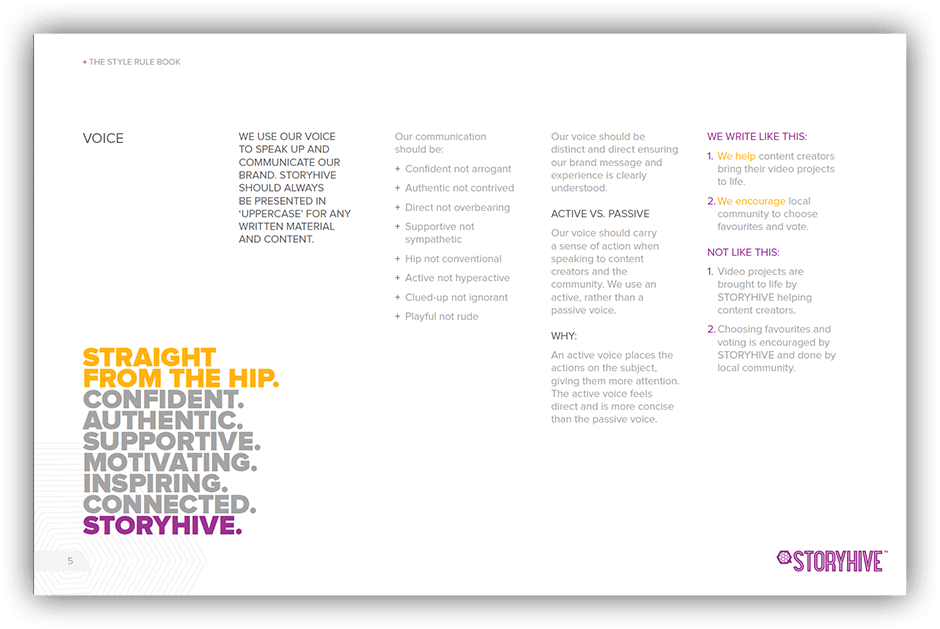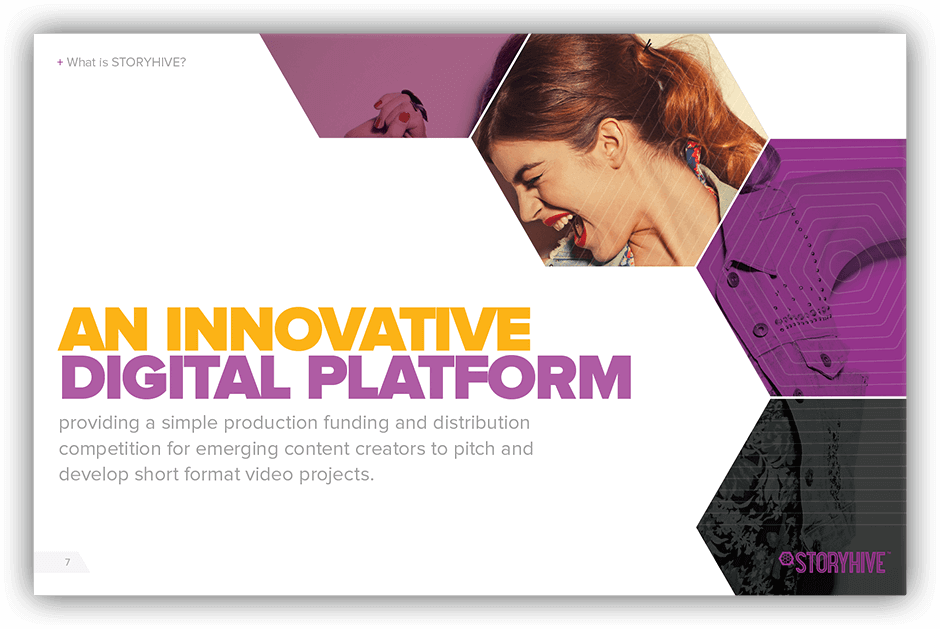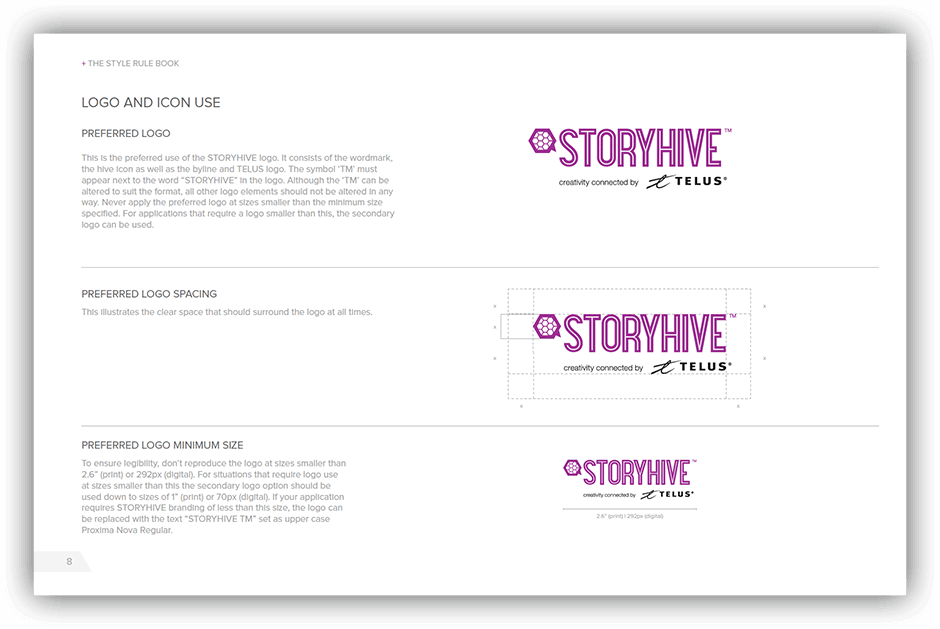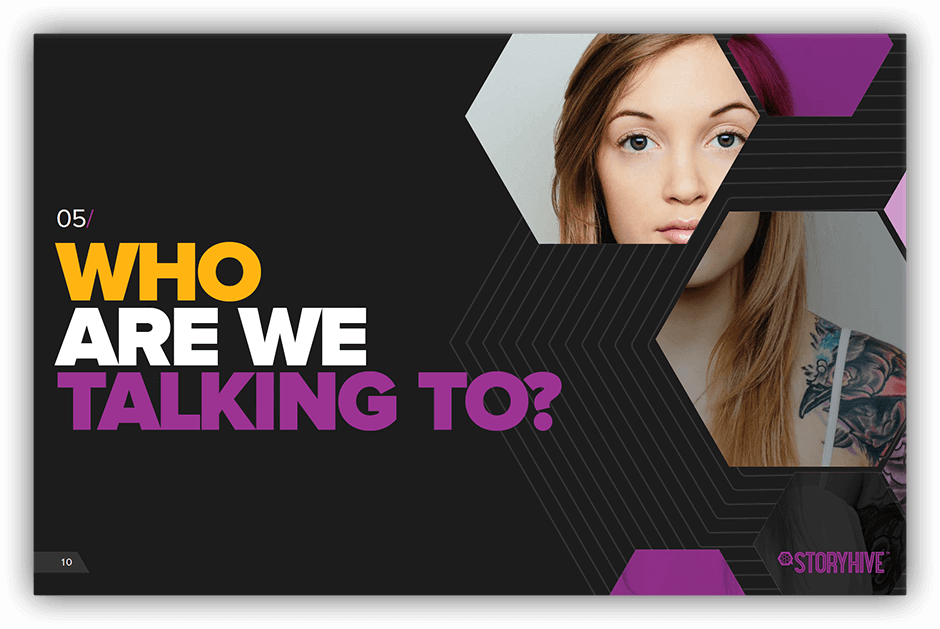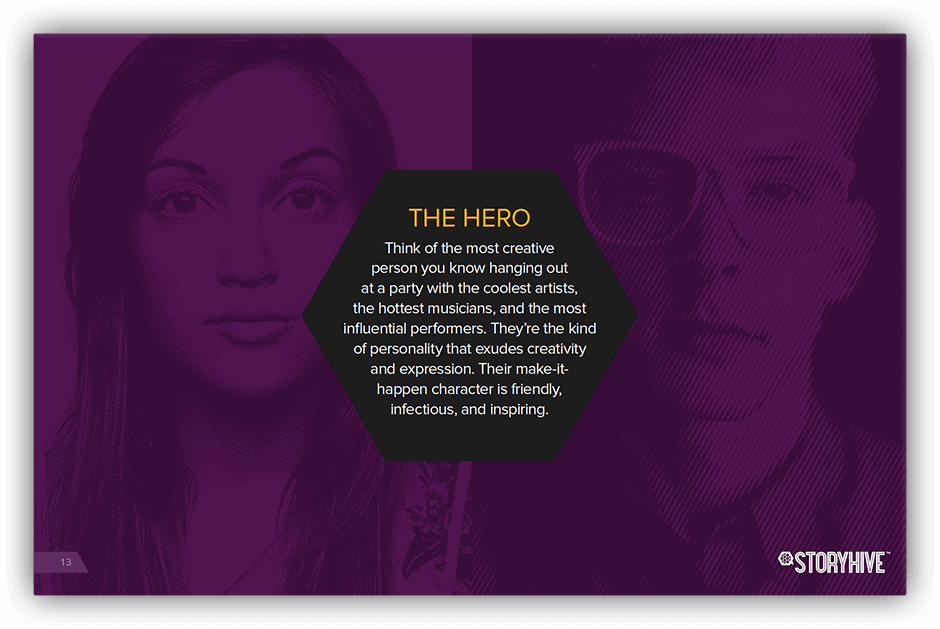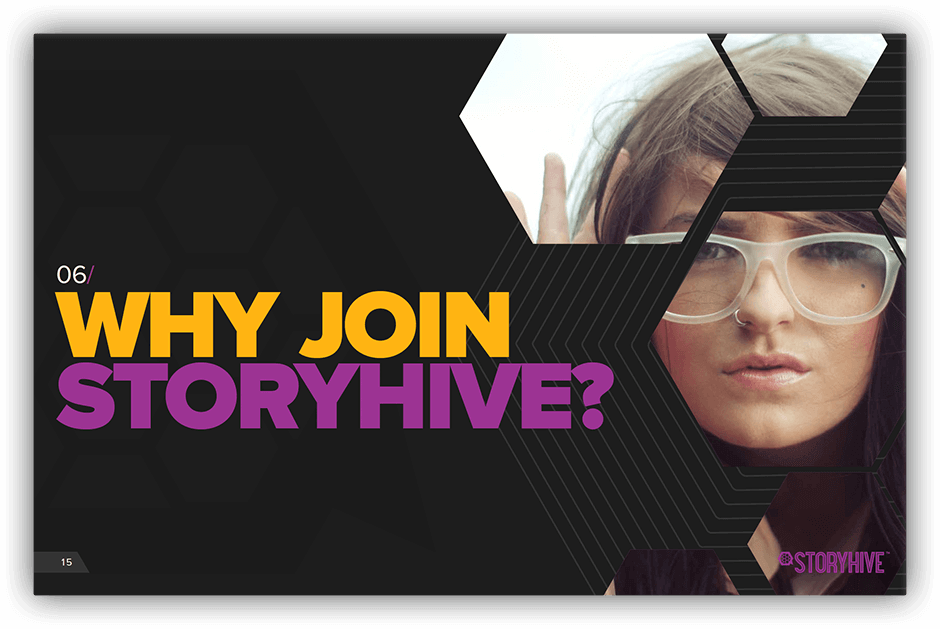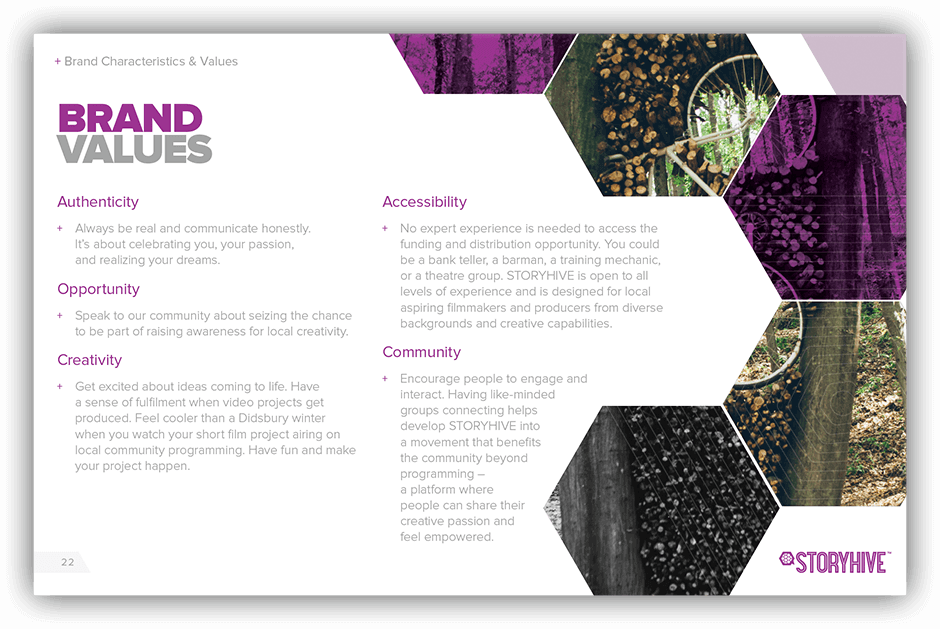 ACTION!
Our goal in partnering with TELUS and STORYHIVE was to develop a strong brand presence with the audience through clear communication, while remaining true to the grassroots voice and tone of the brands messaging. Through our Brand Book, Style Guide, and working with third-party agencies, we successfully steered the visual delivery of the website design and development in-line with client requirements and our brand goals. We also assisted all parties involved in establishing effective emailer marketing communication that created an easy step-by-step outline of awareness, detailing how Content Creators could get involved and re-ignite their projects with STORYHIVE.