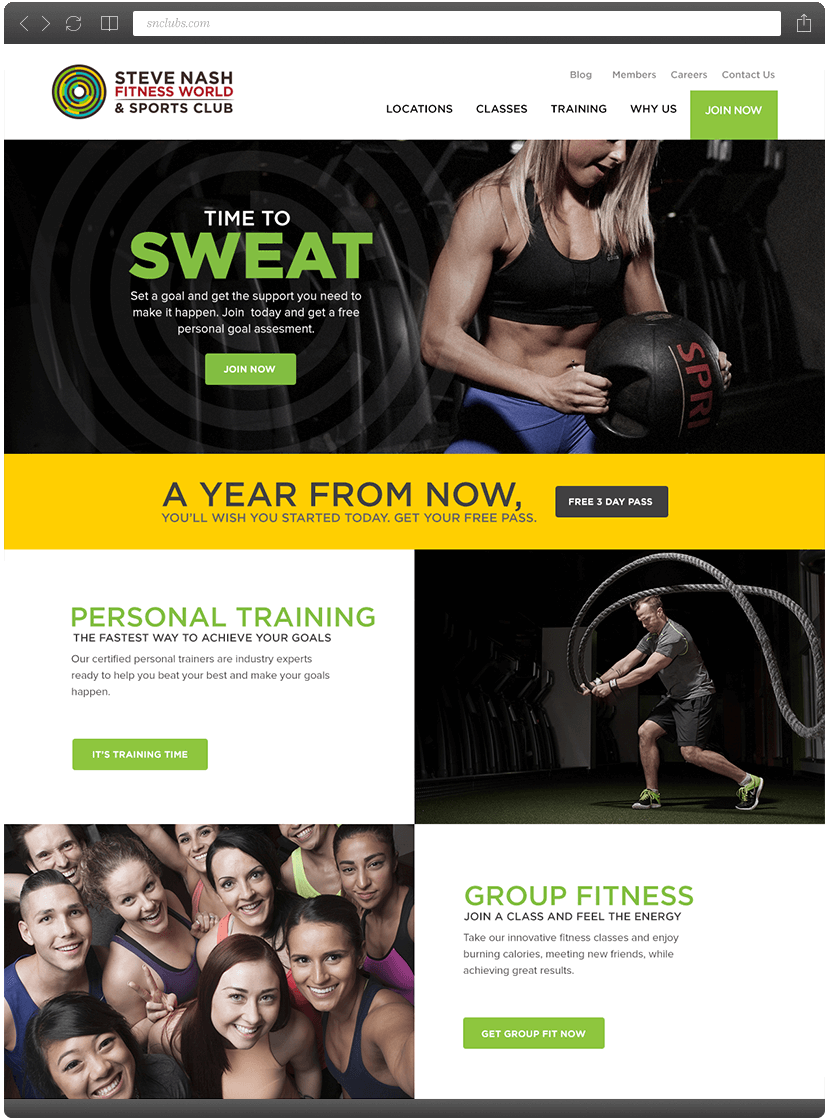 Toning the digital connection
Our first step was to identify and strengthen the core of the brand's message. From here we focused on capturing the motivational gym experience with the redesign. We created a professional, vibrant and intuitive website that accurately reflects the brand experience and drives site visitors to get a 10 day web pass or buy a membership. We ensured that the site visitors receive an on brand experience, reflecting Steve Nash Fitness World & Sports Club's core values of Fun, Inspiring, Teamwork, Noble, Encouragement, Service and Success.
THE SWEAT FREE EXPERIENCE
We gave members a better online experience on desktops, tablets, and mobile devices, with thought and consideration given to the unique aspects and inherent qualities of each of those devices and user contexts. We built a simple e-commerce functionality that prominently showcases promos and testimonial that drive leads and membership.
BEFORE AND AFTER
Before and after The website is an intuitive, clean, and easy-to-use experience, providing relevant content in a pleasant and digestible fashion. We utilized an easy-to-manage content management system built for growth and flexibility. The result, a goal-orientated website that inspires people to book their next goal-crushing achievement.