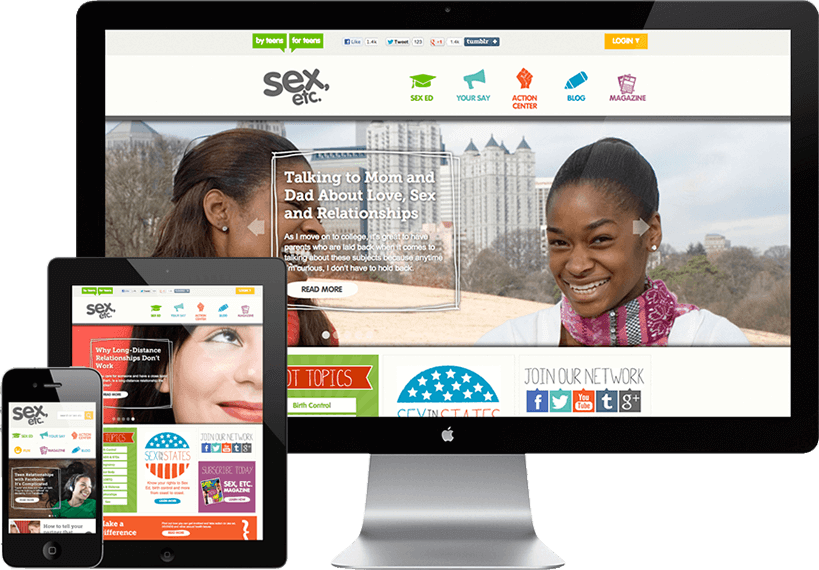 Advice on any device
Teenager's phones are a vital part of their existence, and so mobile was crucial to this campaign. We created a responsive design maximizing the power and reliability of the brand. A vital leap for Sex, Etc. is to have a site that is up to date and accessible, regardless of their device, inspiring access all the time, no matter where or how.
A Fertile Center
Info Center, the nucleus of the new site features a completely searchable and sortable database of stories, FAQS, Resources, Videos, and Sex Terms that make the content easy to find and more importantly a pleasure to read.
Making Sex Ed Fun
The Condom Game, need we say more? A creative and hopefully effective game that demonstrates the workings of a condom. It was developed from a previously created Flash game. We made sure the game could be played on mobile, tablet, and desktop.
Drawing the Map
The Clinic Finder was a quick and easy tool for teens to locate their nearest clinic. We use the AIDS.gov and Google Map API's to allow teens to find family planning and HIV testing clinics anywhere in the country.
The Real Heroes
The site's staff are the heart and soul of this party. The site is only as good as their amazing stories, ideas and energy. That's why we believe that readers should meet the writers, matching the advice and information with a friendly face.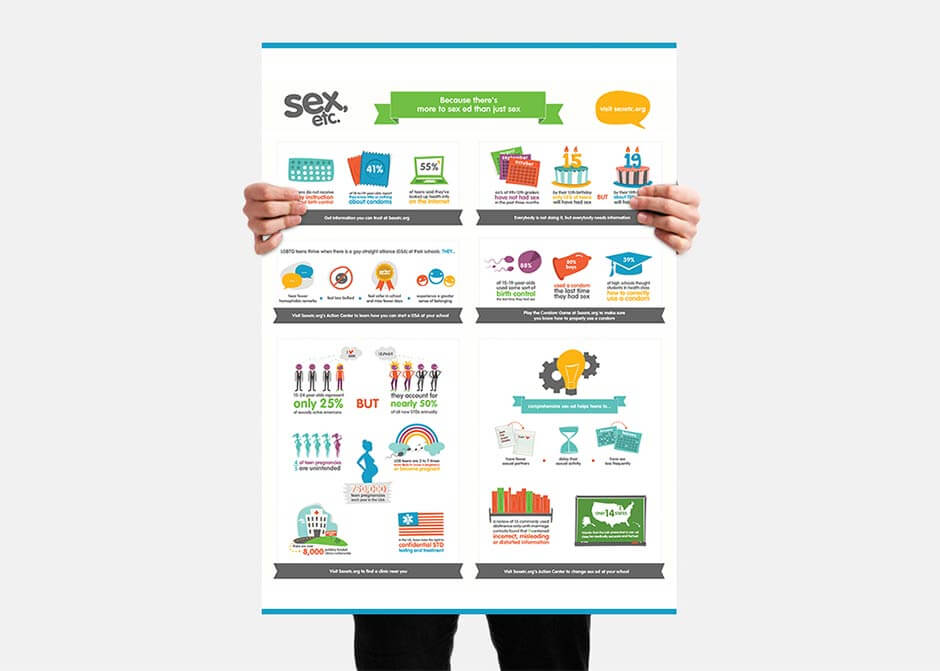 Final touch
Sex education is about more than just sex, it is about relationships, beliefs, and society. Our infographic poster says it all. From teen driven research, facts were found and creatively embedded into a colourful, informative and impactful infographic that accompanied the first issue after launch.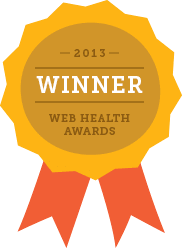 A funny thing happened…
Sexetc.org was awarded the gold in the 2013-Winter/Spring WEB Health Awards for best website. Naturally we are proud digital parents, and two of our team members have also launched babies since the site launch (they didn't play the condom game, apparently). And it's not everyday your clients make a thank you video for their new site, but our awesome friends at Rutgers University did.
GOOGLE TOP 5
Sex, Etc. is now in the Top 5 in Google search engine results for sex education. If you want to get technical about it, it's usually 1st.
FINDING SEX ED
With our help, search engines have actually figured out the education part of sex education and driven the right users to the site.
188,000/MONTH
Sex, Etc. now gets 7 times the visitors. In the US, monthly figures have gone from 27,000 to over 188,000 visitors - nearly 600,000 visitors globally.