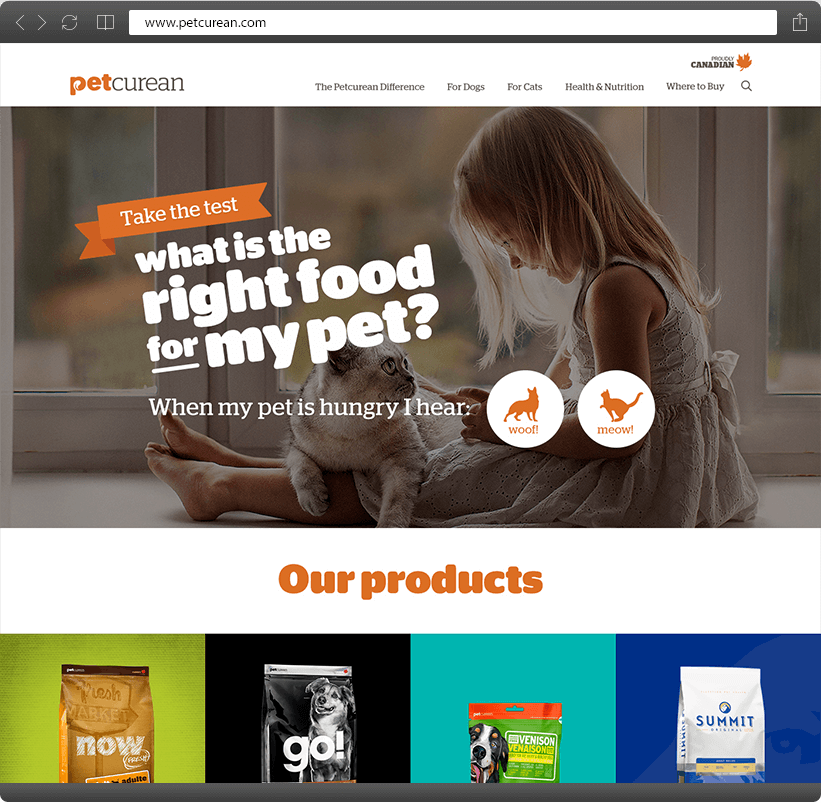 Satisfying pet parents
It was evident from the beginning that Petcurean's love for animals and their welfare is the force that drives their success. Our first step was to strengthen this core brand message in their digital experiences. The website needed to maintain and improve search rankings, including optimized transfer, leads and conversions. Our research reflected fundamental online search behaviours of pet owners, particularly the need for a platform with advice and information on pet health and nutrition.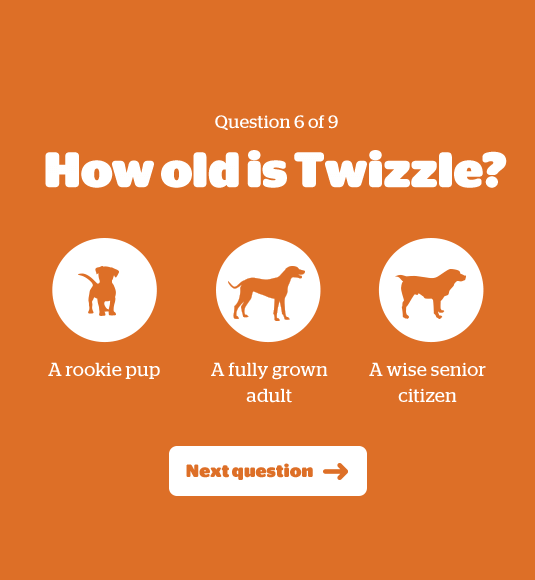 INTRODUCING PETCUREAN TO THE DIGITAL WORLD
We built the site using WordPress content management system, we created an optimized website that delivered a powerful responsive experience across devices. We created the online Petcurean Centre for Health & Nutrition – a hub where pet parents can easily find advice, information and tips on pet health. To help standout in the crowded pet food market, we developed an engaging tool that lets owners find the perfect food for their beloved pet. Food Finder is a fun, interactive experience that provides users with expert dietary recommendations based on their pets age, breed, and health needs. This ensures that all pet parents have nutritional information and easy-to-find products right at their fingertips.
KEEPING THE TAIL-WAGGIN'
We created a professional, vibrant, and intuitive website that accurately reflects the brand's health-conscious, responsible, down-to-earth and fun-loving personality. The new website offers pet lovers an engaging brand experience with clearly targeted messaging around superior quality products. And site visits driven by Petcurean's expert advice means a lot more happy pets.