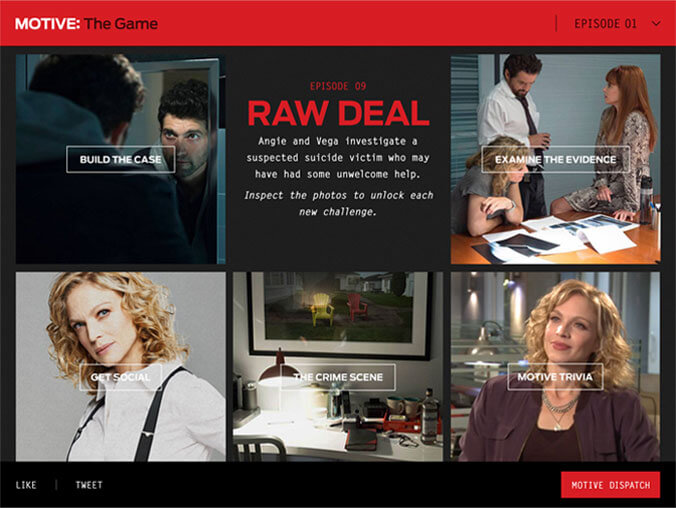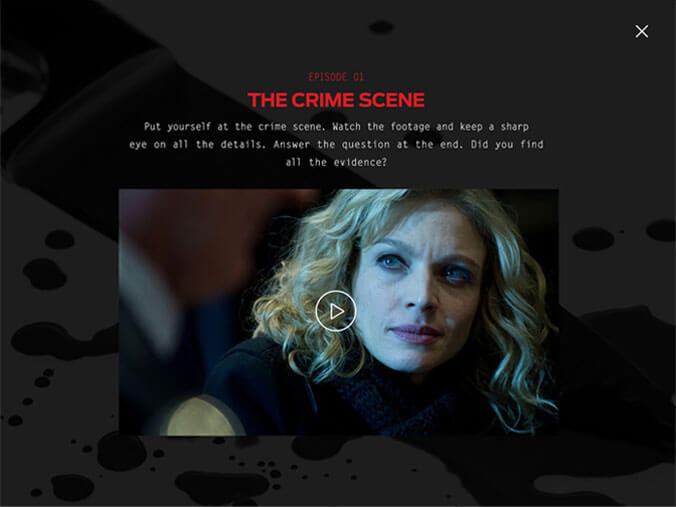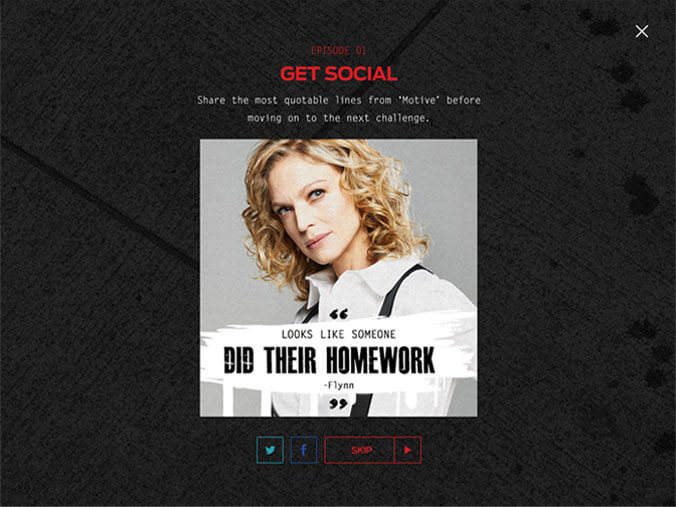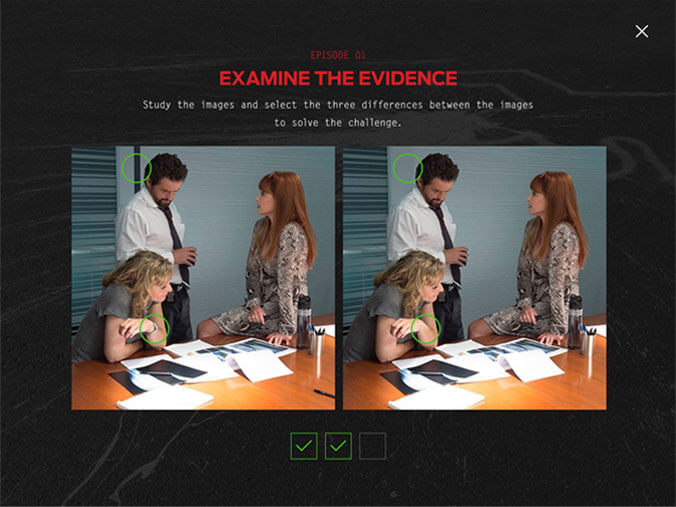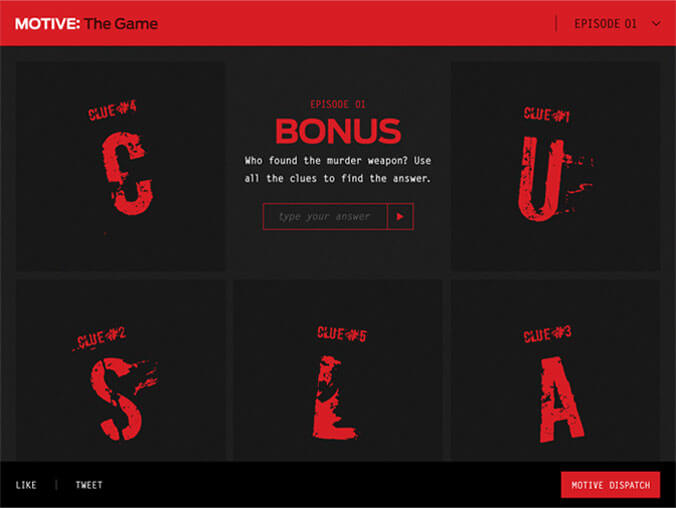 CRIME SCREEN
The Game created an ongoing conversation between episodes, keeping the audience involved and on the case. We wanted to pull the show out of the one-dimensional world and invite the audience to take part, reveal their inner detective, and get immersed in all aspects of the program. We created an engaging detective-styled interactive game play that delivered the Motive experience each week alongside the weekly episodes. This generated a deeper link between episodes, the audience, and the Motive culture.
watch
The Game invites the audience to get their hands dirty and hearts racing. Check it out for yourself, but watch out, motives are always a little messy.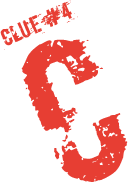 THE MOTIVE HQ
The 2nd season of Motive's web experience lives within the framework of CTV'S website and is powered by an easy-to-use content management system. The site features interviews with the cast and creators, and the interactive game modules test Canadians detective skills each week with five core tasks.

Challenges
The Motive game uses detective themed challenges to engage the audience in a comprehensive interactive experience that enhances the viewing experience of the show. The audience must solve five challenges each week to find hidden clues. The more the audience plays, the more challenges they solve, and the higher they score in the police themed ranking system.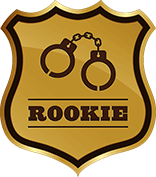 Badge of honour
The program has a high-level of personal interaction, mirrored in the 13 episodes of season 2. This digital treasure hunt for clues slowly unravels, until each week's bonus question is revealed and the final episode of the series closes and the case is blown wide open.
With a return of another exhilarating third season, Motive's success appears unstoppable. Their nail-biting approach to solving crimes has satisfied the thrill seekers out there, and kept the edges of 1.3 million seats warm. Season 2 ends on a high note as the second most-watched Canadian drama of the season, and the third most-watched Canadian series overall. You can easily see why the series received four 2014 Canadian Screen Awards nominations. We can't wait to see what season 3 will bring.