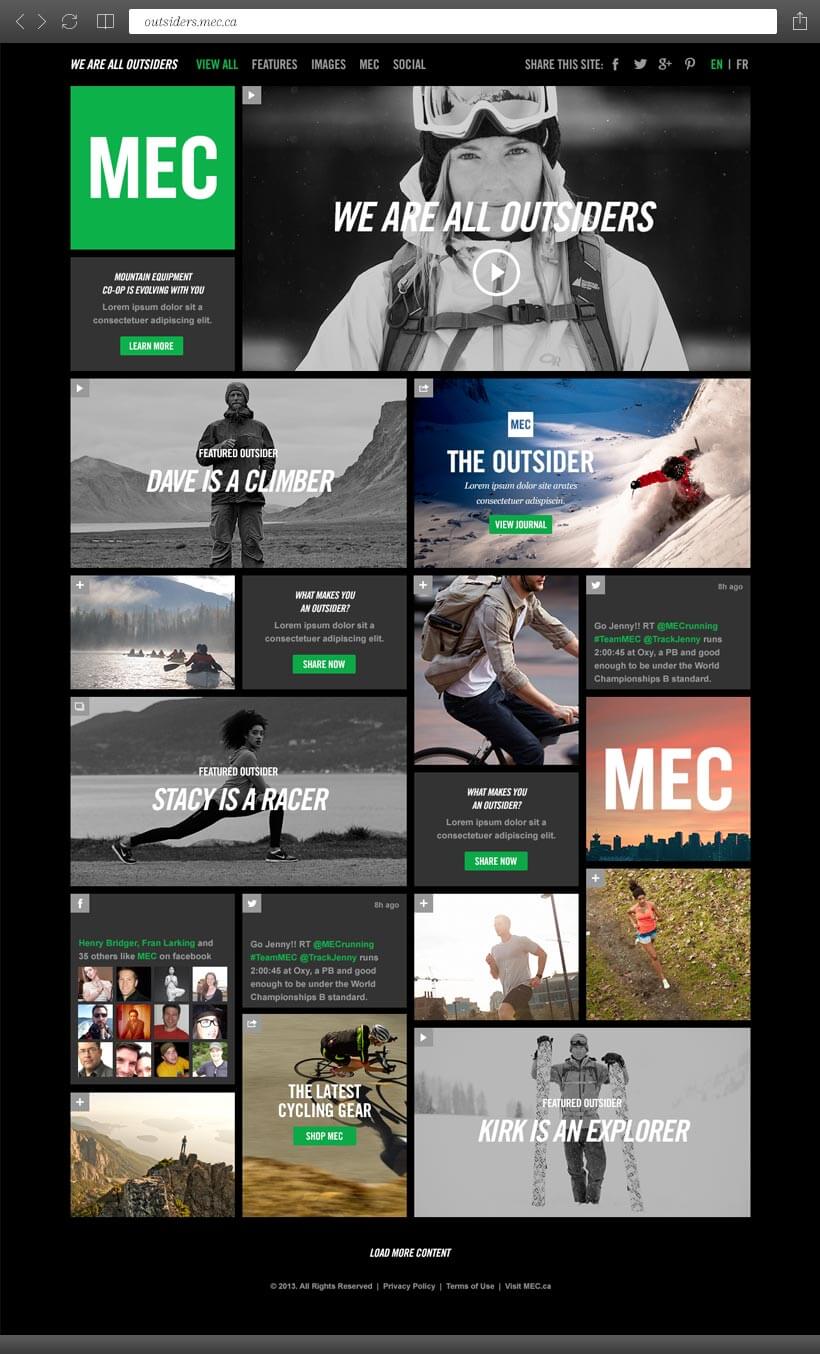 Making Outsiders feel at home
We built the site using WordPress as our content management and publishing platform and optimized it to create a powerful responsive experience across desktops, laptops, tablets, and various mobile devices. Layering in social media integration means the site can display curated content from MEC's Twitter feed, keeping the brand fresh, feeling alive, and igniting the explorer within.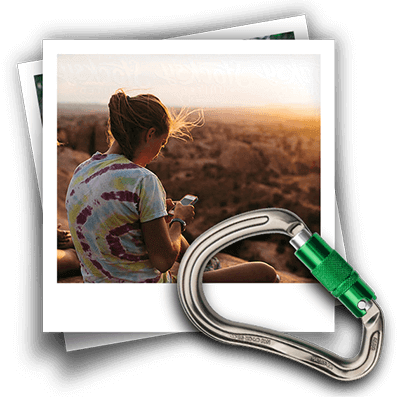 WE ARE ALL OUTSIDERS
We needed to create a home for a brand that lives outdoors. A brand that creates attire that protects the body, but encourages the mind to keep innovating, pioneering, and quenching the thirst for exploration. Welcome to the hub of action, stories, and adventure. We created a site that celebrates the people who create the attire for our inner extremists. The campaign home has all the insider news; information, personality and innovative product showcases that inspire us all to get outside. The new 'We are all Outsiders' website champions breaking limits, reaching goals, hanging off the edge, and embracing the elements through design and usability.
"MEC members have so many experiences to share. Whether they are customers, staff or Envoys, we're proud to bring their stories to life and share them with others. The campaign website and the Outsider Journal we created with Pound & Grain and Concrete provide great platforms for doing just that."
– Allison Brownlie, MEC