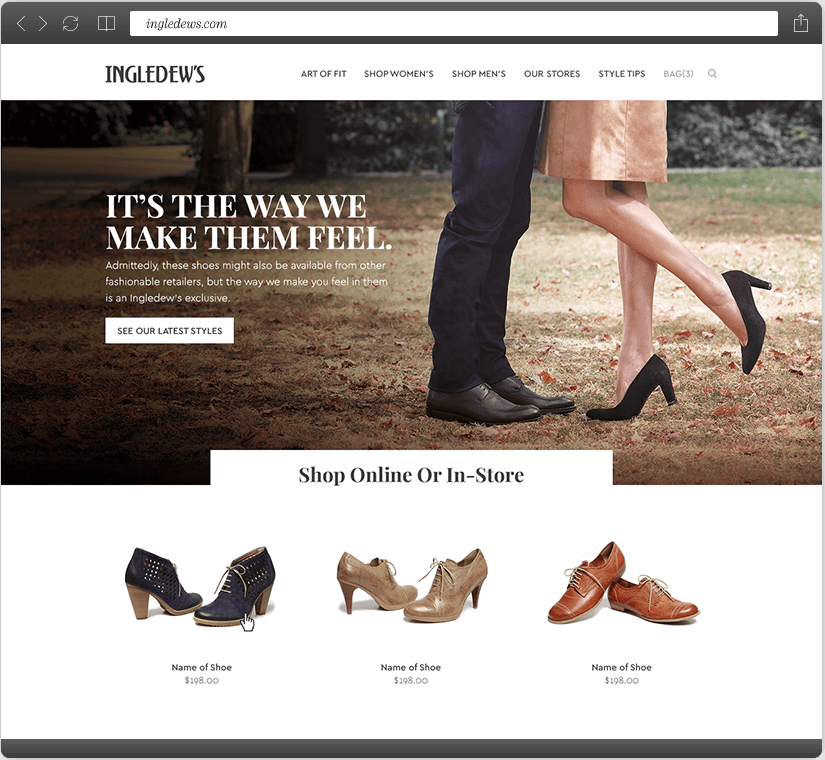 OLD SCHOOL – NEW TOOLS
We spent time in-store with the Ingledew's team, researching shopper behavior and trends. We also put the entire purchase and stock system under the microscope. It was interesting to find that with the company heritage came a lot of dated systems that would need to be altered and integrated into our task of building their new website and creating their first retail e-commerce platform.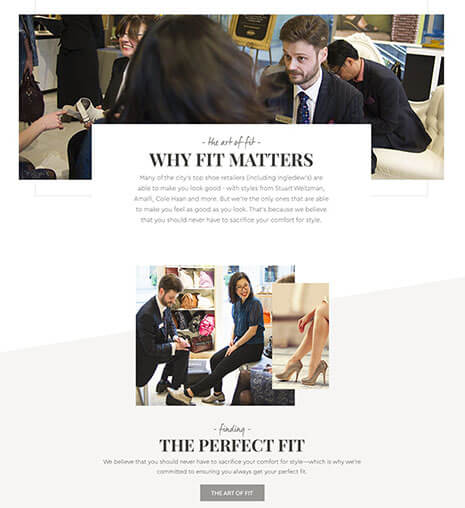 DESIGNING THE RIGHT FIT
We knew that a successful site would need to pay homage to the forgotten art of sizing up shoes. We integrated a lot more content about the 'art of fit' and the craft of correctly sizing the length and width of a shoe, which is a skill that Ingledew's has mastered.
Our research and strategic plan turned into a creation of clean design and user experience. An emphasis on visuals best represented the selection of Ingledew's products for shoppers. Attention to flow and UX helps intuitively guide customers through the site and a seamless shopping experience.
We utilized the shopify e-commerce platform which was integrated with the existing enterprise POS system. In a balance of old versus new, we successfully integrated Ingledew's legacy stock methods and systems to ensure products aligned with real-time inventory.
THE SHOE SITE MADE FOR STRUTIN'
Who says you can't teach an old dog new tricks. We proved that a 100-year-old family business, with century old systems in place, can put their best foot forward in today's digital world with an experience as perfect as the stylish comfort they offer with every fit.