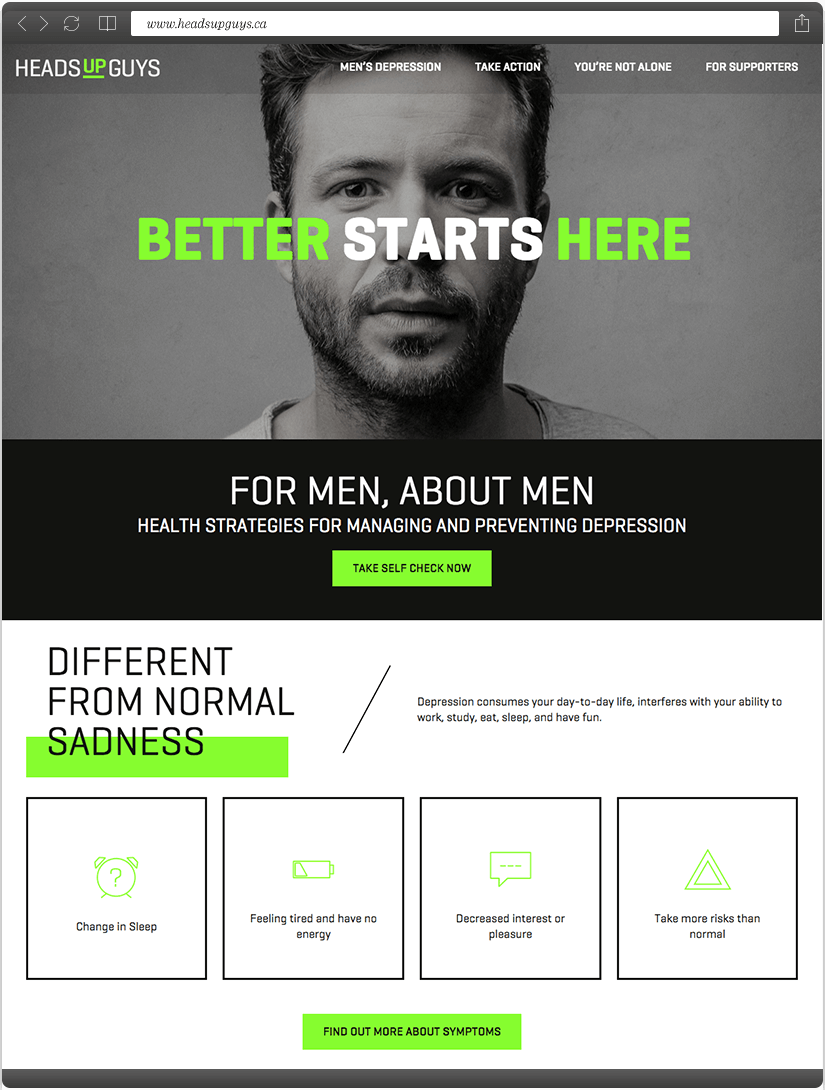 A digital hub for help
Heads Up Guys is a website designed to change the disastrous impact of male depression in Canada. It is an online space that gives men easy and tangible ways to make things better, without victimizing or complicating the sensibilities of the illness. Research indicates that men are open to discussing depression when it doesn't relate to them individually. But when the discussion is about their personal mental health it is perceived as an attack on their masculinity. This insight guided us to create a self-serve website that can impact those who are less likely to ask for help. The website provides a safe and private digital space where men can now find the resources they need to start their journey towards better.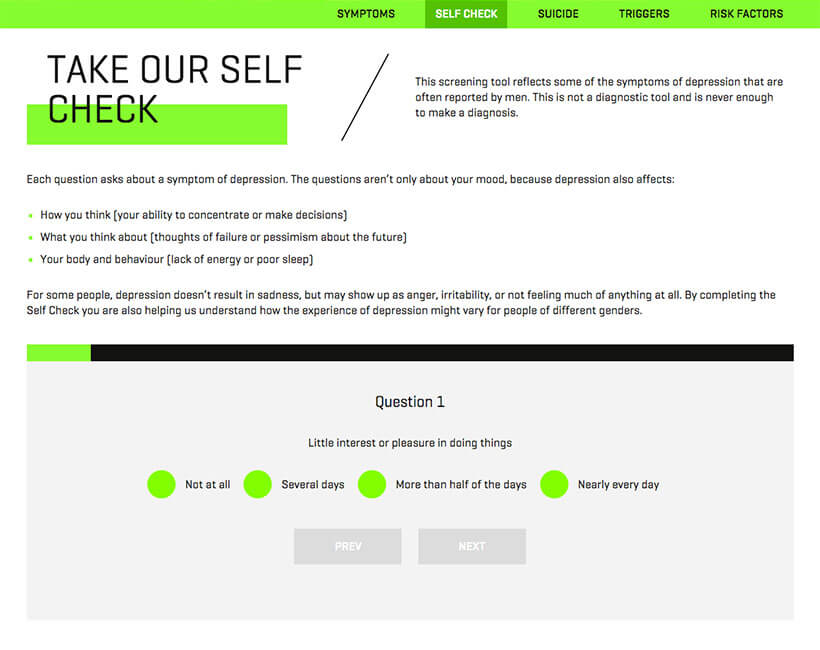 KICK DEPRESSION WHERE IT HURTS
How do you create a campaign to appeal to the very people who don't want to associate with the subject matter? The campaign strategy involved monumental amounts of research and was guided by leaders in the field. Men suffering with depression focus on individual symptoms such as not sleeping well or just having a bad day and don't ladder this up to under lying issues. We crafted a series of videos that speak to these symptoms and play an integral role in connecting with at-risk men, and in speaking to the general population about this stigmatized issue.
WHAT THE WORLD HAD TO SAY
The Heads Up Guys website and campaign has been hailed as a unique and valuable resource by medical health professionals. It has had over 55,000 visitors, gathered 2,500 fans on Facebook, 1,200 fans on Twitter, and 6,500 self-checks have been completed. The website has also been featured in CBC, The Telegraph, Reddit, Strategy Magazine, Van City Buzz, The Huffington Post, and Movember Radio. These results are particularly impactful as every view has the potential to make a major difference.