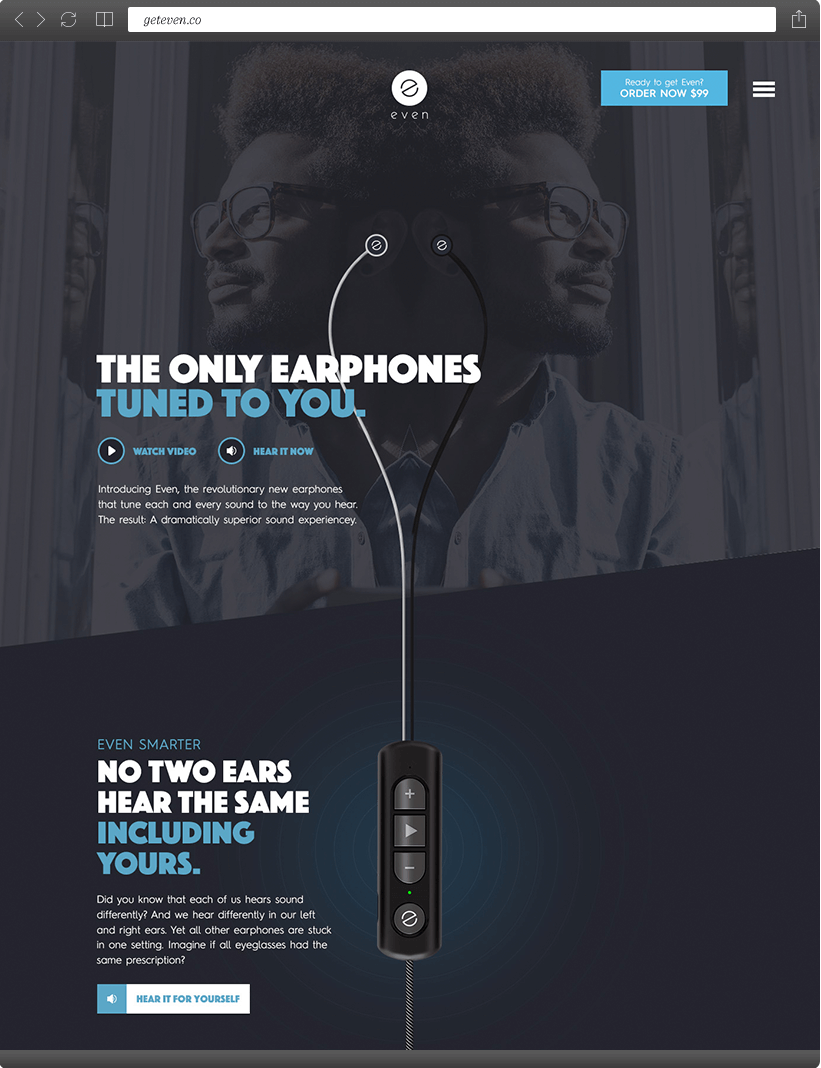 THE ART OF SELLING SOUND
We had two big tasks. The first, give Even a website that reflects its disruptive technology and serves the user a first-class shopping experience. Second, share Even with the world. We helped create a video that easily explains how-to use the headphones and inspire sales. Even are quite literally disrupting the headphone industry and the way we ingest artificial sound. Each headphone is curated to each ear, because more often than not, one ear may interpret sounds slightly differently than the other. Even might mean the end of 'one-size-fits-all' for headphones, and it was our job to share this with the world.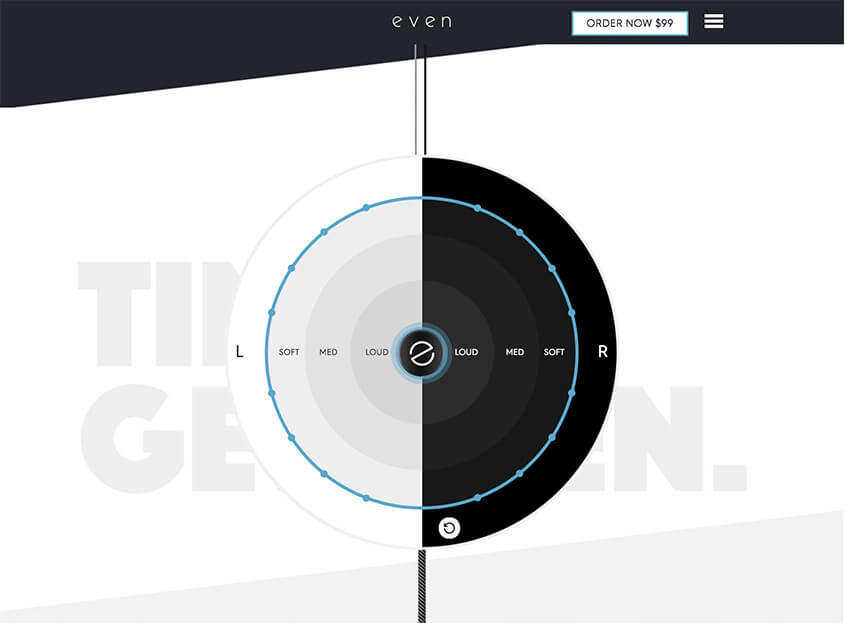 FINDING YOUR PRINT
How do you sell a product on a promise? You don't, you design a demo that brings that product to life. The user has an opportunity to test the product online before they invest. We simply introduced them better.
RESULTS
Even sold out in just two days and went from 'unknown' to a feature in Techcrunch, Venturebeat, Refinery 29, The Verge, Gizmag, InsideHook, and Macworld to name just a few. The website is informative, and intuitive with a clear path to purchase. We couldn't be prouder to have played a role in this awesome product's life.
"Makes you slap your forehead and wonder why every other
product in its category hasn't worked this way forever"
– Walt Mossberg, The Verge Recode