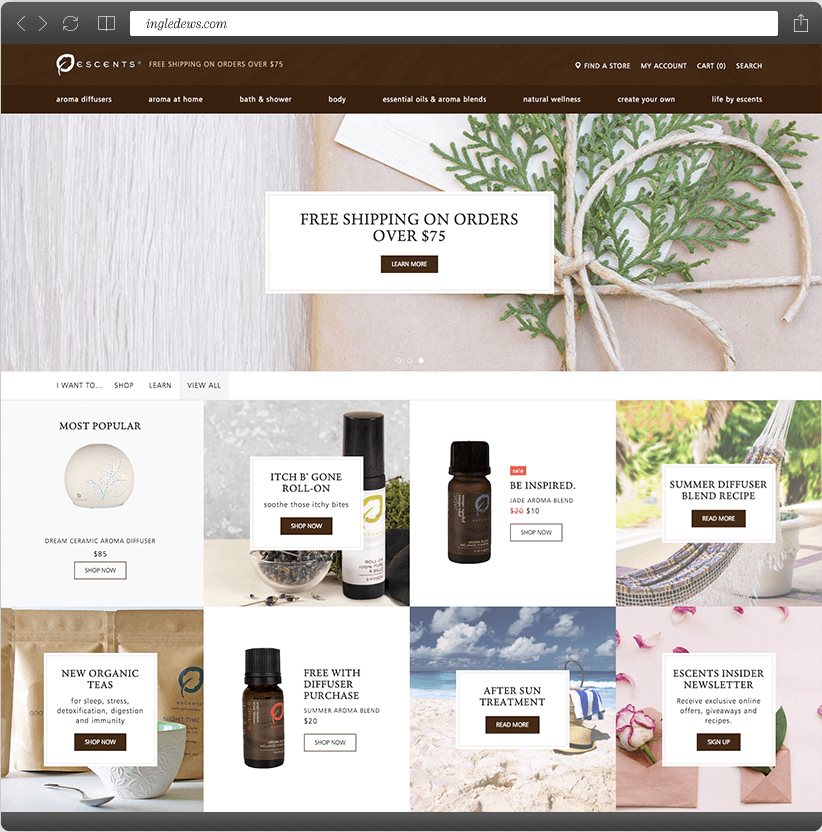 A NATURAL FIT
We worked with Escents to give their hundreds of products a place to shine online. Keeping the natural feel and earthy tone throughout their new web experience, Escents.ca. Today, we are working on campaigns to drive people to their new online shop.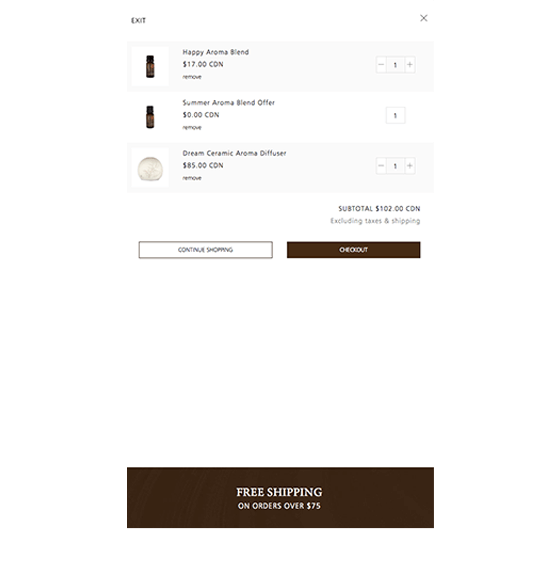 changing the way we see smell
In order to create a best in class shopping experience, we needed to design and build an intuitive experience that educates site visitors on what Escents is, while highlighting seasonal inspiration, helping them find relief, and giving people valid reasons to become customers through offers and promotions. We injected personality into the language, especially in the product descriptions and encouraged an online relationship. Shopify allowed us to improve the abandoned cart winback with automated email reminders and reporting functionality that makes it easier for us to pull more in depth information. The integration with MailChimp and activation of Ecommerce360 has made managing the site and analyzing customer behavior through the sales funnel possible.
what the world is saying
Since launch overall sales have increased by 25% and traffic is up by 20%, a huge win for Escents. With a website that matches their global success Escents can look brightly to the future. Their website is now easy to navigate and a pleasure to play in. A highlight of course is the space where customers can educate themselves on the benefits of Aromacohology.