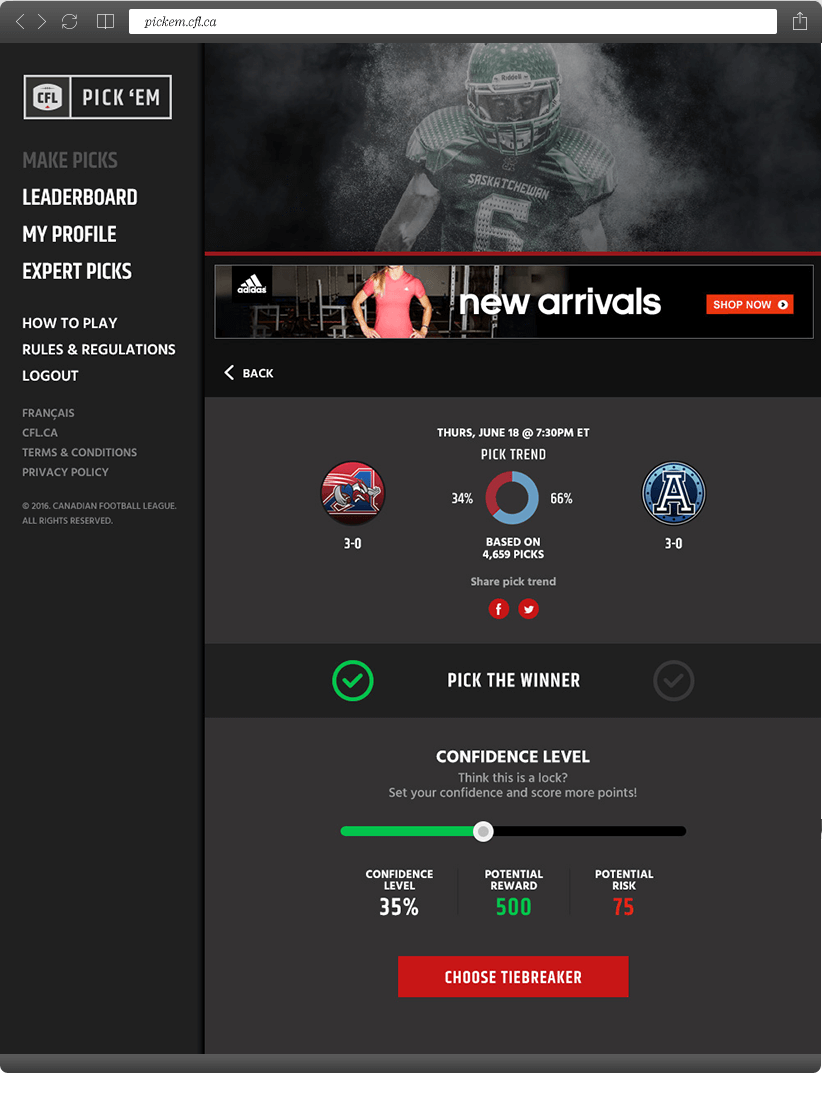 A SNAP FOR THE FANS
PICK 'EM is a fantasy football game that's free to play. The web app experience is optimized for mobile, giving fans the chance to tackle all the exciting action of each week's games like never before. The simple design and seamless user experience create an entertaining appeal for all fans. It provides an uncomplicated sign-up and play functionality that lets fans pick their favourite team to win. Interactive gamification allows players to dive even deeper into the experience and also invite friends to join groups where members battle for victory.
A GREAT PLAY
Any great competition is about the challenge and the victor's prize. The fan who rules the leaderboard will enjoy a VIP trip to the 104th Grey Cup.
THE BIG WIN
The Pick 'Em app was successful in creating functionality that adds value and can be shared amongst an audience. The introduction video that launched the app ran on TSN and other sports networks.
The digital experience has scored returns that have exceeded expectations and strengthened the relationship with the CFL's younger demographic. We're only in week four of 2016's season and the game is off to a great start.
+ Pick 'Em Fantasy League Players – 25,000
+ Frequency of engagement – 200K picks made
+ Retention – 50%