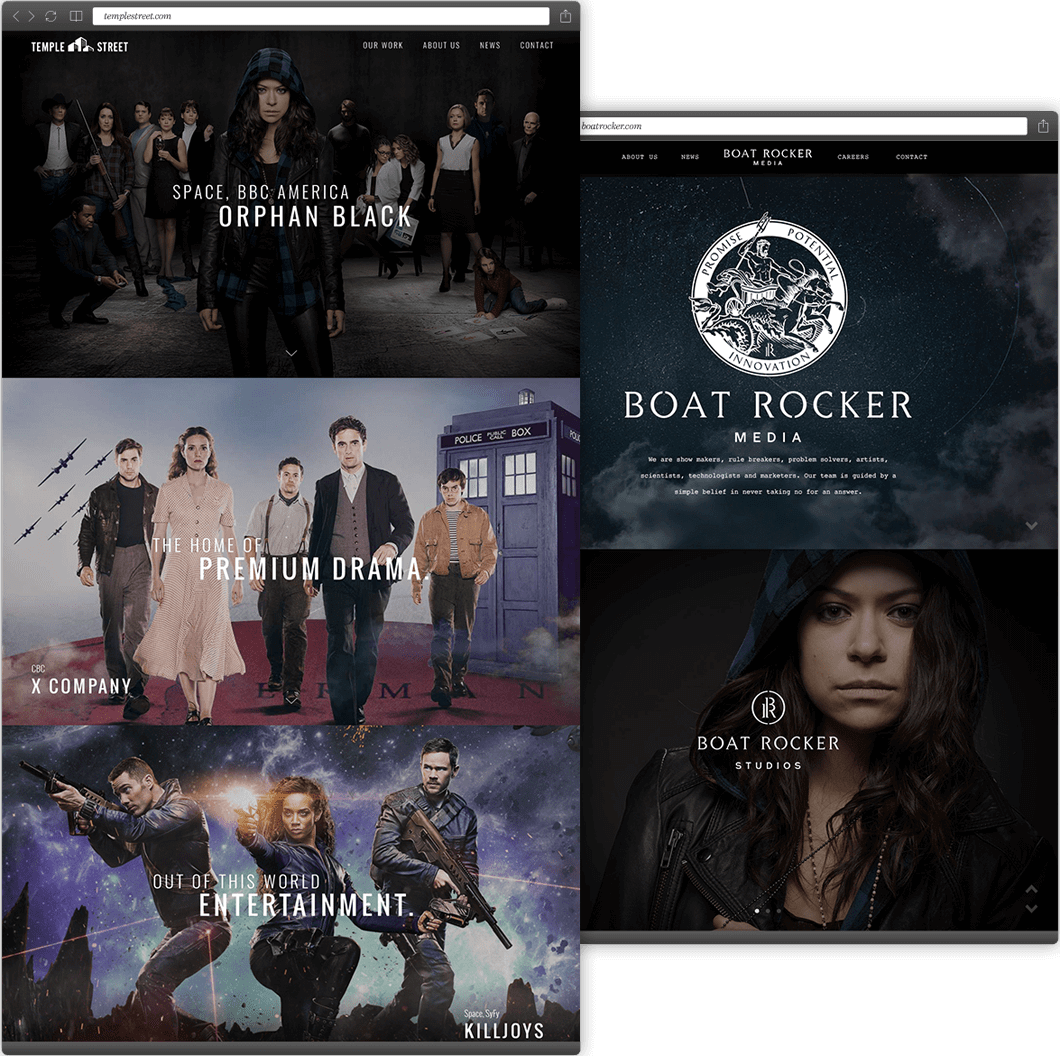 One small step for craftsman and giant leap for big thinkers
Building two sites for one client at the same time in a very short 90-day window was no small task. The good news was that both brands shared a common vision for big picture thinking and high impact communications. Where Boat Rocker was about that long-term vision and real sense of making a moonshot style run at the entertainment industry, Temple Street was about the craftsmanship of telling a great story from a team with the track record to bring those high-end tales to life.
If you build it, they will come
For Boat Rocker, with references to otherworldly and impossible to achieve missions in our heads from great clients, we grounded the site experience in a world where focusing on design aesthetic and attention to detail were job one. Where Boat Rocker utilized full screen sized experiences from their shows to tell the story and drive users to explore news, awards, and more content. Both sites, built with a publishing focused CMS using WordPress was designed to maximize the ease of publishing new content, as well as showing off the brand's greatest assets, the shows and entertainment.
FROM THE EARTH TO THE MOON
The new sites landed with a splash in a press release launch gaining coverage in the Hollywood Reporter, Variety, Realscreen and The Globe and Mail.