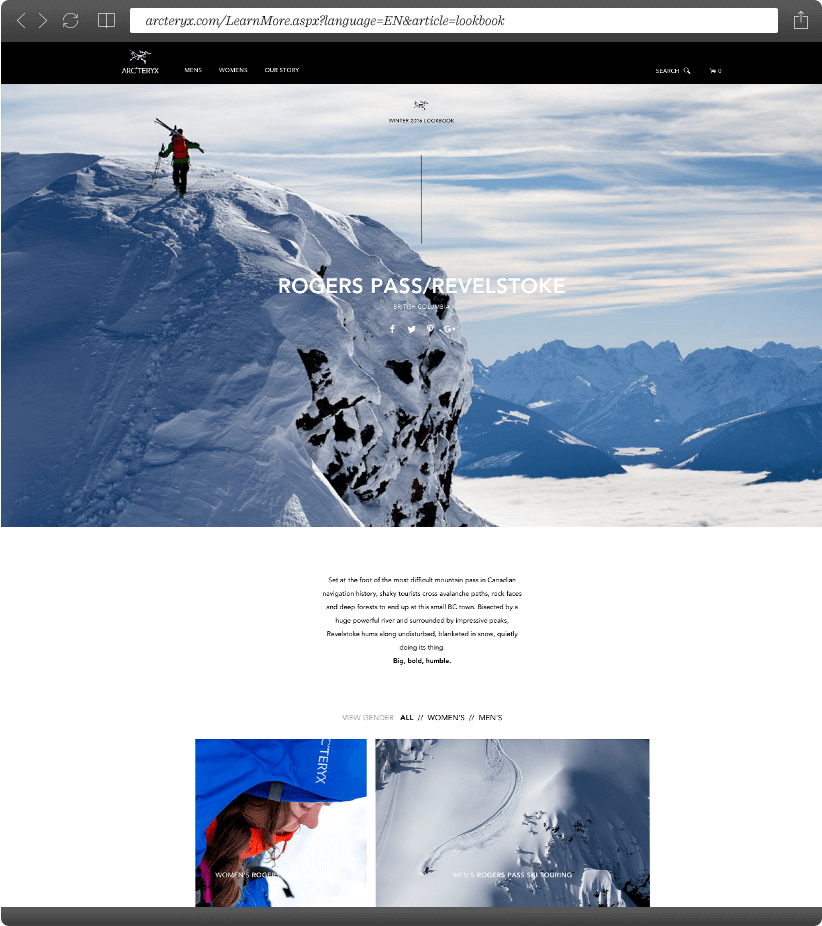 A Tale of Two Threads
The 2016 Winter digital lookbook lets shoppers explore and interact with the latest winter looks on desktop, mobile, and tablets. When they arrive they are given two paths to choose from, and depending their decision, they are served different photos, videos, and products. The images and videos display all of the latest winter styles in such an engaging way that our goal was to design a way to enhance the tales being told. Scrolling initiates transitions to reveal more content and users drag sliders to decide on the journey they want to take.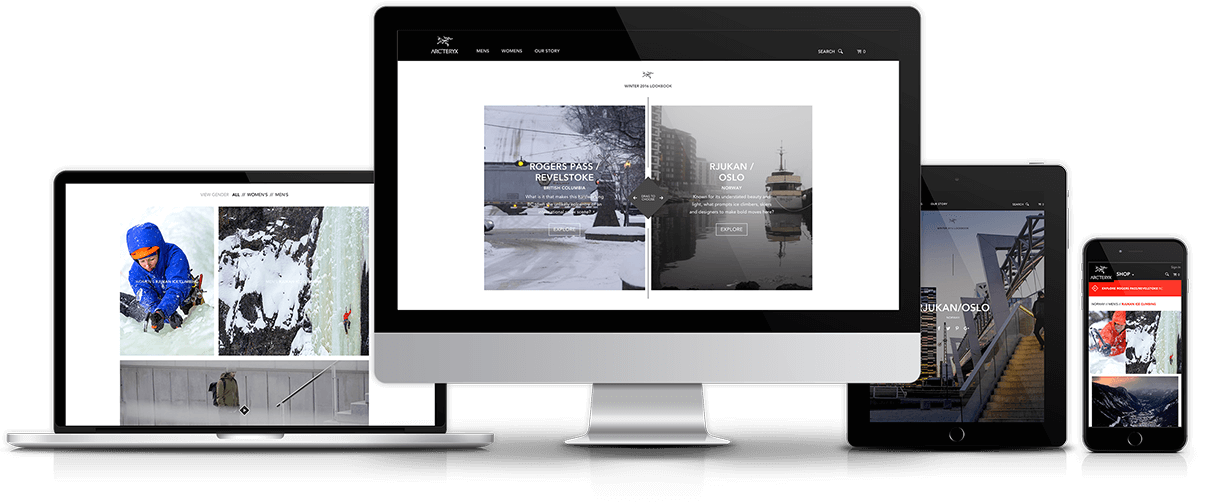 More Styles & More to Explore
The Arc'teryx digital lookbook was really only the beginning when it came to developing interactive shopping environments. Beyond the initial site, we've also created digital experiences for the Alpha SV Jacket, the Procline Boot, and the Voltair Airbag.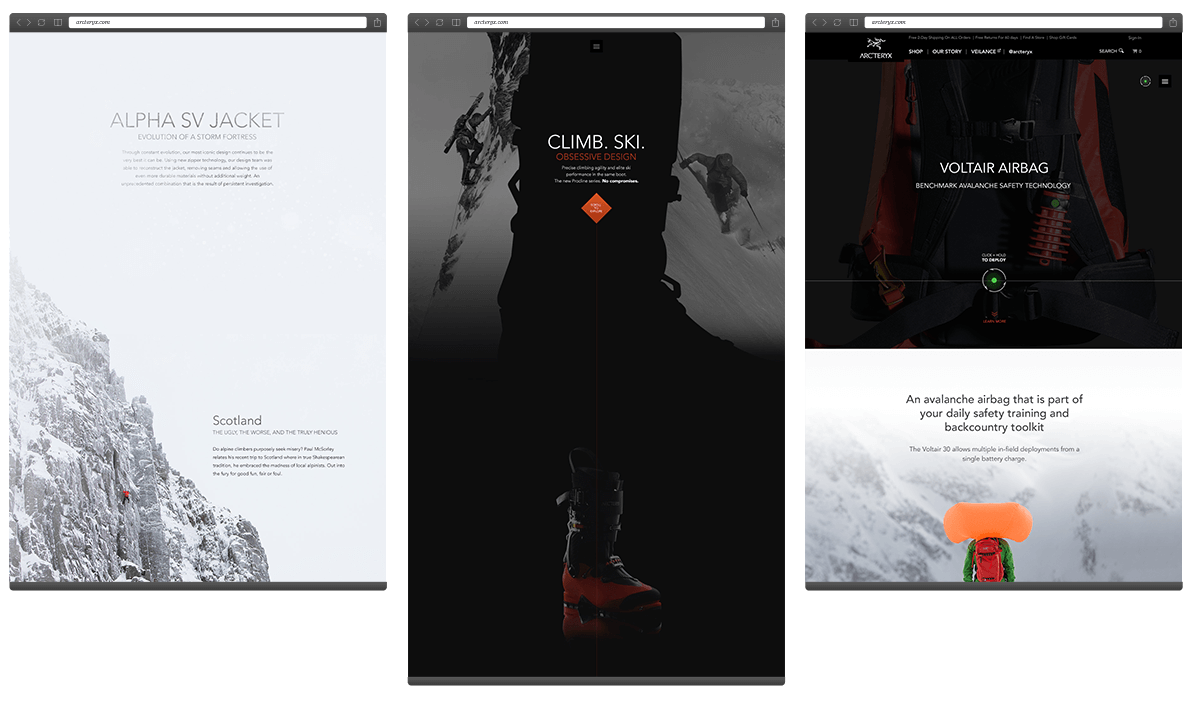 Like a cherry on top of an already pixel perfect cake, the 2016 Lookbook has been selected in the 2017 Communication Arts Interactive Awards for best websites.