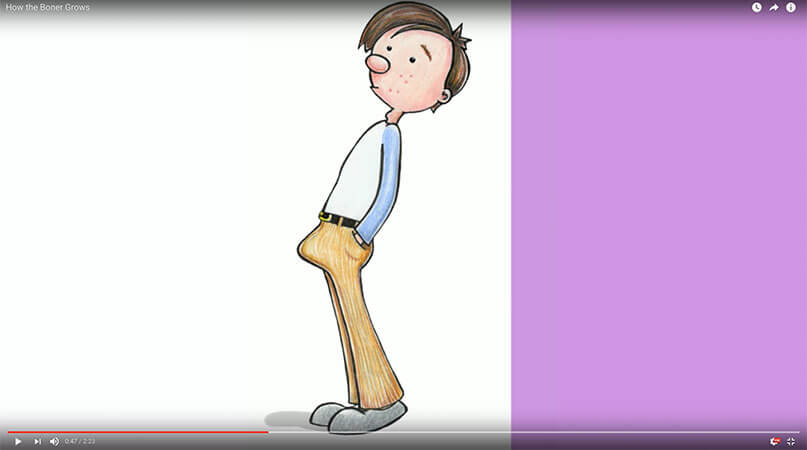 A refreshing way to learn and explore
The AMAZE video content was a great way to get audiences interested in the subject matter – or at the very least entertain them. From that point, the site needed to bring users into an educational narrative based on one of the three major paths: Parents, Teachers, & Very Young Adults. Educational materials, tips, and curated FAQs would follow depending on the chosen path. And as users become more familiar with the site, they can personalize the content they want to refer back to with the My AMAZE feature.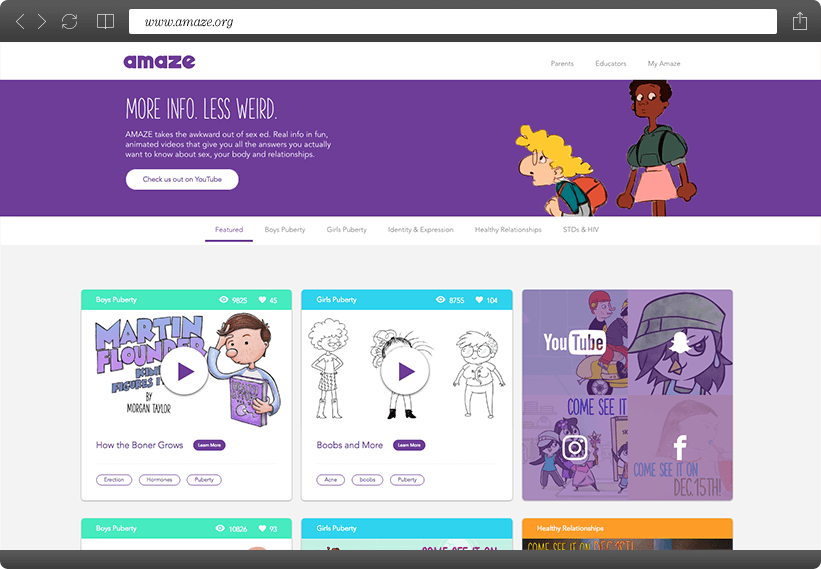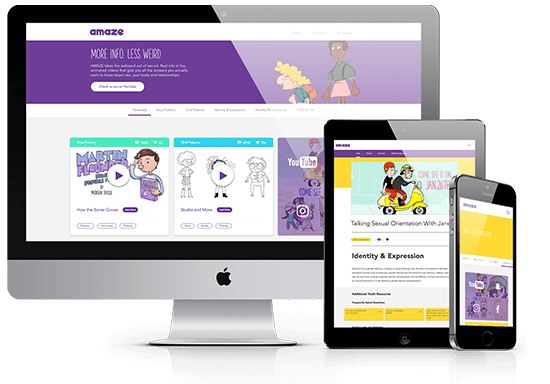 Sex ed on all screens
Creating a smooth mobile and tablet experience was a must, as many users are turning to their devices for information rather than computer screens. From top to bottom, AMAZE is fully responsive. All videos, documents, and sex ed materials can be accessed from almost any device. Whether it's an animated music video about how a boner grows, or tips for parents on how to start a conversation about puberty, AMAZE is about providing accessible information to those who need it.
Once launched the project got some amazing love from publications like The New York Times, Vice, The Huffington Post, and Bustle.