Here's the latest digital and social media news:
A major Twitter hack targeting high profiles happened this week, Instagram and Snapchat are borrowing ideas from TikTok as the U.S weighs the possibility of a ban, Instagram is planning to become the ultimate online shopping destination, and TikTok is combating false information. Keep reading to get your digital marketing fix!
1. Twitter Hack
On Wednesday, July 15th, a major Twitter hack targeted high profile accounts, including Elon Musk, Bill Gates, Kim Kardashian, Kanye West, Uber's corporate account and Joe Biden. According to BBC News, a total of 130 accounts were hacked, as part of a bitcoin scam. The hack has raised many red flags in terms of cybersecurity, especially with the upcoming US election.
The hack saw high profile accounts ask users to send them money, which they promised they will double through bitcoin. The scam started with Elon Musk but made its way to 130 other verified accounts. In total, the hackers received more than $100,000. 
Despite many lawmakers demanding Twitter release more information about the attack, Twitter has stated that the FBI is investigating and that the hackers accessed the high profile accounts through an employee, although they did not give further details. Twitter did, however, provide users with an update stating that "We detected what we believe to be a coordinated social engineering attack by people who successfully targeted some of our employees with access to internal systems and tools." While it isn't the first time Twitter has seen a hack targeting famous accounts, the fact that Twitter is used to communicate real-time news and sometimes even foreign policies, and high profile accounts that have been hacked can wreak havoc on the world. Additionally, it is not yet known whether these hackers have accessed Direct Messages, which are meant to be private. Twitter CEO Jack Dorsey plans to update everyone as more information becomes available.

2. Instagram vs. TikTok
Instagram is planning to copy TikTok in over 50 countries, including the U.S, who are looking into banning the app. The new feature, called Reels, will allow users to record themselves in fifteen seconds using original audio or re-recording audio, which is usually what TikTok users do. This wouldn't be Instagram's first time copying a feature; they took the "stories" idea from Snapchat, and have seen tremendous success from doing so. 
If Instagram copying Snapchat stories was successful, then it is likely that Reels will be successful in beating TikTok's popularity. On top of that, The U.S White House has announced that a restriction on using TikTok could come in a matter of weeks, which will also be good news for Instagram. Reels will be available through Instagram stories, for now, although they plan on adding them in a new tab to the bottom of the screen.
Despite Instagram's plan to launch Reels, and a potential ban, TikTok still remains a popular app loved by Generation Z. In April, TikTok was downloaded more than 2 billion times globally, and the downloads are continuing to grow. Additionally, when the U.S did announce a potential ban last week, users did not seem concerned for their privacy and continued to use the app. It seems as though it's an inimitable app that has a special place in Gen Z's hearts, despite Instagram wanting to replicate it. If the app does get banned, however, users will have no choice but to use Reels the same way they would use TikTok.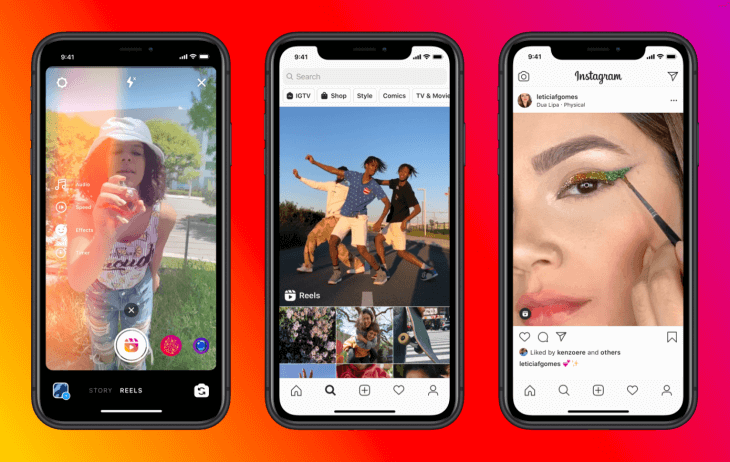 3. Instagram is launching a new way to shop
Instagram is also launching a new shopping page that will give users personalized item recommendations, as well as highlighting different brands and items to purchase. The "Shop" section can currently be found under the Explore tab, however, Instagram plans on eventually adding 'Shop' to the bottom navigation, alongside Explore and Activity. Brands and influencers can post creative product ads, which can draw in a wide range of consumers. 
Not only is this good news to shoppers, but it's a great opportunity for brands. Based on Instagram's algorithm, as well as using influencer marketing, having items be available through purchase on Instagram could reach more customers. Instagram plans on becoming the number one online shopping destination through these new launches, along with already being the place people go for staying on top of trends. 
Instagram will also be launching 'Facebook Pay' with the new shopping tools, in order to make shopping through Instagram easy.  Facebook Pay lets users submit their payment information in order to purchase items instantly.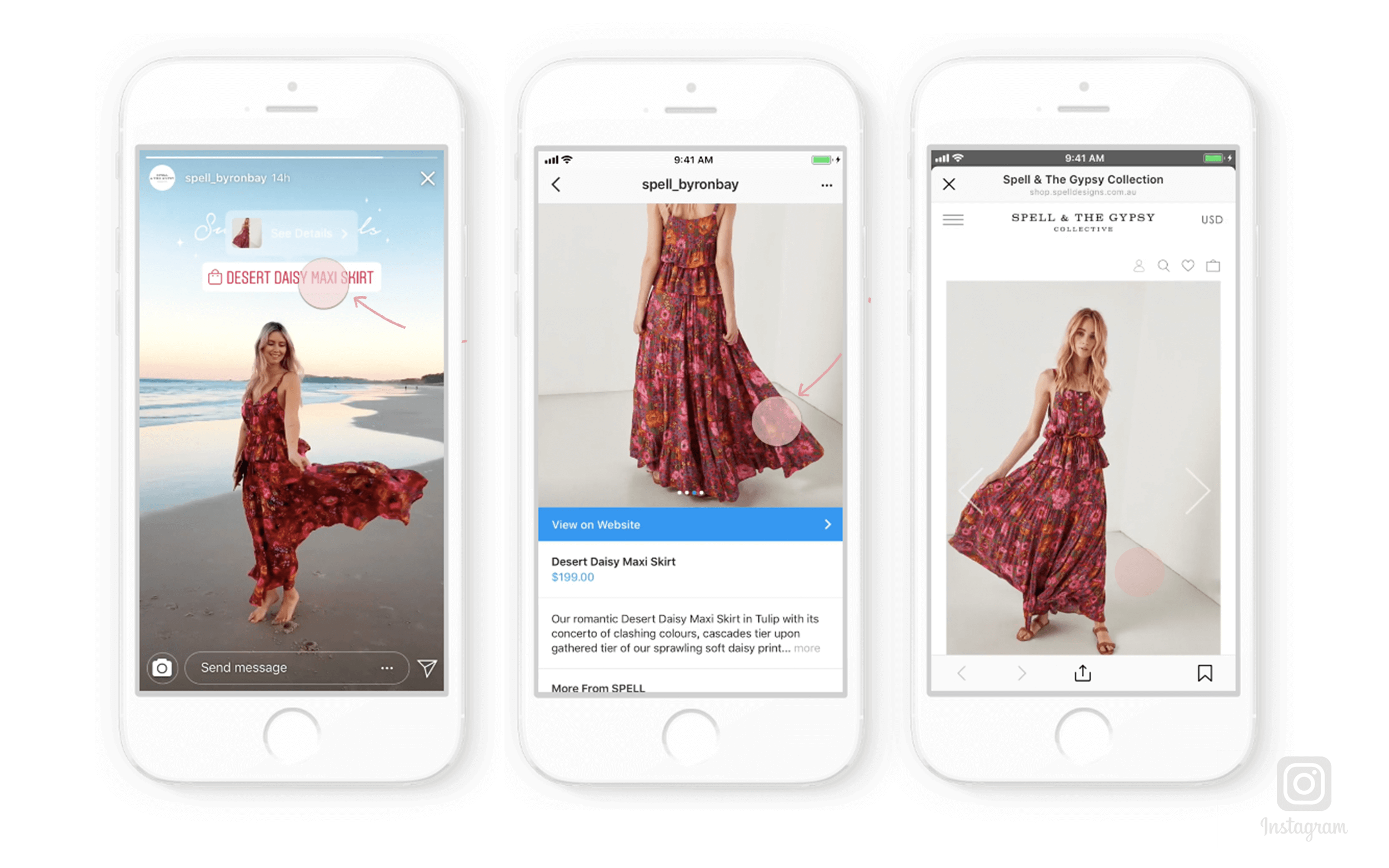 4. Snapchat vs. Tiktok
It looks like Instagram isn't the only social media platform to jump on the opportunity to copy TikTok. Snapchat is testing out a new vertical swipe navigation of content, similar to TikTok's 'For You Page'. Snapchat, like TikTok, is an app that's primarily used by Generation Z. Snapchat is mainly focused on 24-hour stories, which users can upload, along with having original content videos featuring influencers and celebrities, as well as news articles. This feature will likely make Snapchat more popular than it currently is. 
The new feature will let users scroll vertically through Snapchat's public content, not friends' private stories. Snapchat is keeping quiet about the new feature, stating that they are always looking for new ways to bring immersive and engaging content. 
Just like Instagram, Snapchat is working on becoming the new TikTok as the White House works towards banning the use of TikTok in the U.S. If the majority of social media apps copy TikTok, perhaps it won't be as devastating for fans of the app if it does get banned.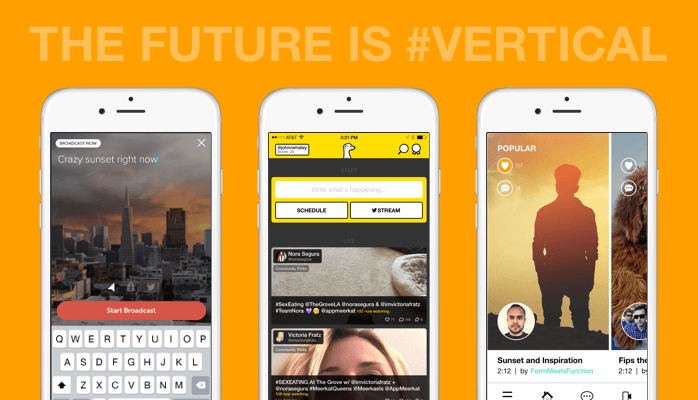 5. TikTok combats misinformation
Speaking of TikTok, the popular app just unveiled its plan on combating false information. As the White House thinks about banning the use of TikTok in the U.S, the app is finally tackling a big problem. There were many TikTok videos spreading false and dangerous information, scams, and inauthentic behaviour. 
To tackle these problems, TikTok removed misleading videos, including 29,000 videos in Europe pertaining to COVID-19. Approximately 3000 of those included medical misinformation. TikTok is also launching a new video series called 'Be Informed' which is meant to help users gain a better understanding of media literacy. The more knowledge in media literacy users get, the better they will be at evaluating whether certain videos are true or misleading. The goal of deleting false videos and encouraging users to use critical thinking to evaluate false information will help TikTok combat their problem of misinformation.
 Despite this effort, it may not be enough to keep the app from getting banned. The primary concern of India, which banned TikTok a few weeks ago, was privacy and data-sharing with China. The U.S government is now also concerned about this, not so much about misinformation. TikTok, however, stated that their fight against misinformation came before the potential ban. If TikTok does stick around, it could help users learn to critically engage with digital content.