TGIF! And thank goodness it's a long one.
Before you put on your stretchy pants and dive face first into a pile of turkey, gravy and mashed potatoes this Thanksgiving, scroll on to read The Weekly Wins. We're covering Tinder news, Instagram updates, Snapchat ads and Halloween trends.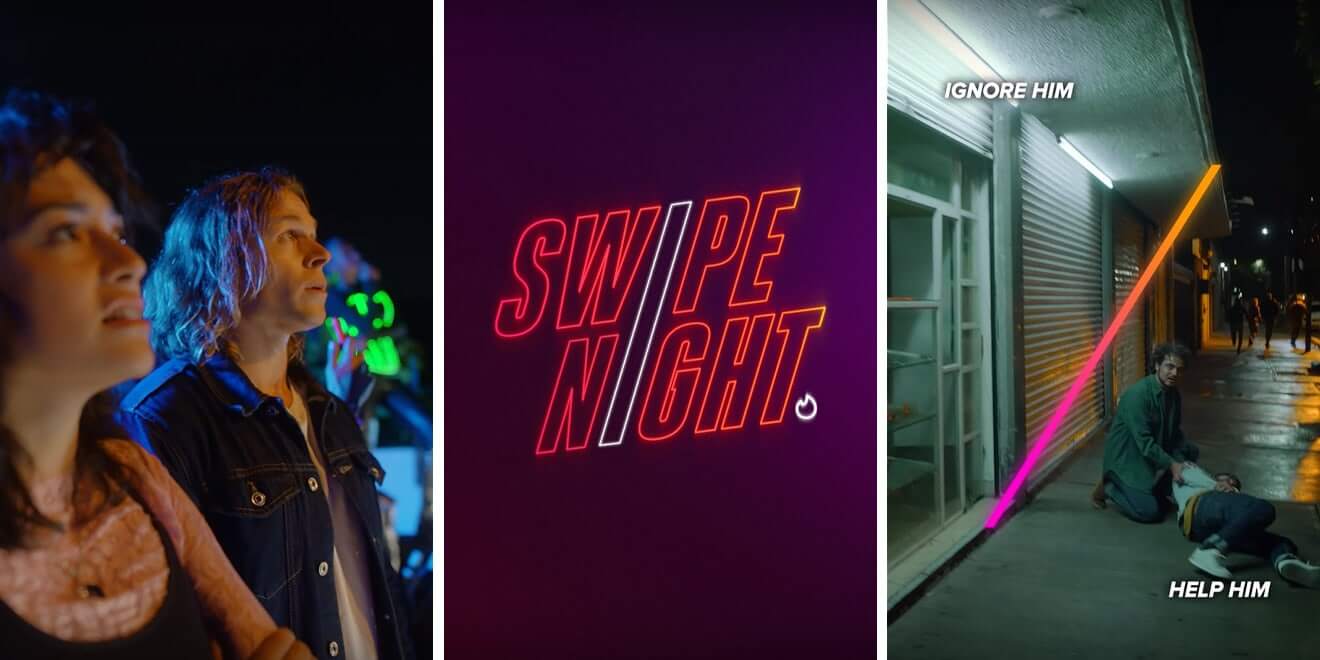 Only you can decide what happens next!
1. Swipe To Choose Your Fate
If you're on Tinder, you're in luck. And if you're not on Tinder, the dating app is hoping their newly launched project will be enough to sway you, or at least more Gen-Zers, into downloading their app. 
Users can now take part in Tinder's brand new choose-your-own-adventure series called "Swipe Night." This interactive digital experience uses the app's swipe feature to let people choose between two options to determine what happens next. The story? You're invited to a bumpin' house party, which quickly turns into "apocalyptic chaos." New episodes will premiere every Sunday night.
This is just the beginning of Tinder creating original content, all in an effort to attract younger audiences. They're even advertising on Snapchat with a one-of-a-kind swipeable lens! Okay, Tinder. We see you.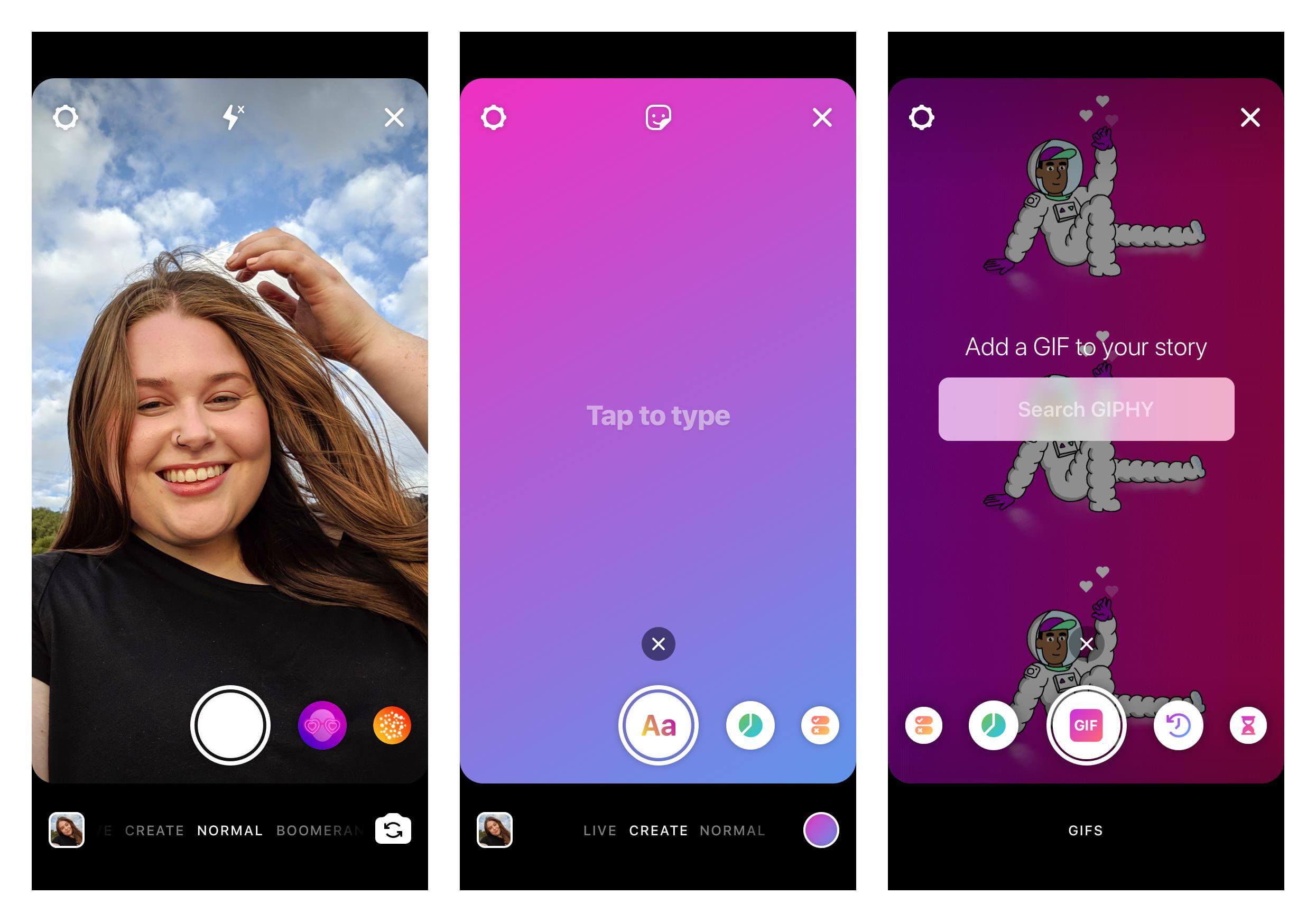 Do more with your Instagram Stories!
2. Hello Dark Mode & Create Mode
Each week, Instagram delights us with new goodies! This time, they released both a Dark Mode and Create Mode update.
Dark mode has been one of the most highly requested features, and now it's finally here. It's as simple as all other dark modes; you can switch your IG interface to a black background so it's easier on your eyes. And also because it looks cool.
Create Mode is even more exciting. This update allows users to more easily customize their Stories with all of the creative tools available. And that's not all. Instagram also added a new "On This Day" option that allows users to share throwbacks from their archives. What will be next!?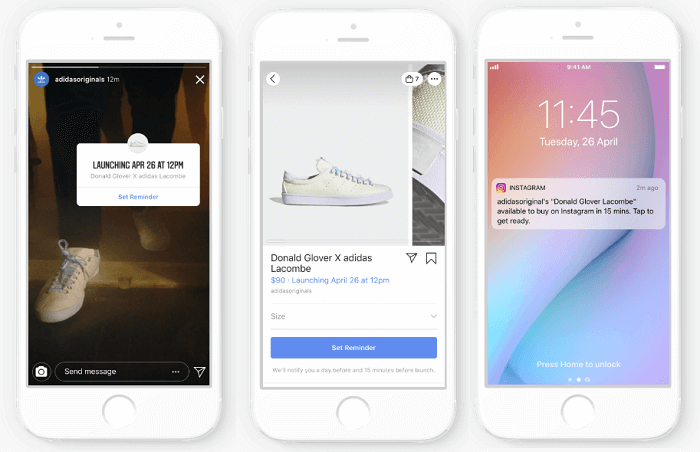 Making it easier to shop, shop, shop!
3. IG Jumps On Streetwear Drops
We're not done with Instagram just yet. What was once a simple photo sharing app has turned into a social media giant with some serious e-commerce potential. And their newest feature is going to make it even easier for people to buy the products they so desperately want, all without leaving Instagram.
Introducing, "reminder stickers." Brands and creators can now add product launch stickers to their Stories, and tags to their main feed posts, so people can count down to the day the product is available. This feature also allows users to set reminders so they can be the first to know when a new product drops, and then purchase said product as soon as it's available, all within the Instagram app. 
"On Instagram, latest trends come together in music, art, fashion and more. People follow their favorite brands and creators - all kinds of tastemakers - to keep up with these interests and discover new products. Brands and creators connect with shoppers eager to have those products the instant they're available. The convergence of these activities make Instagram the place where collaborations and limited releases happen."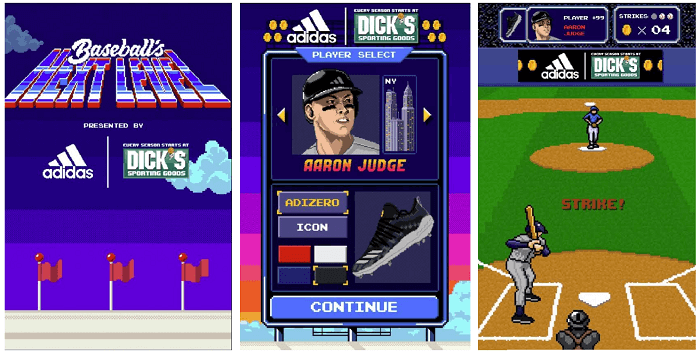 Available for a limited time!
4. Snapchat In-Game Purchases
Instagram isn't the only one exploring innovative ways to encourage in-app purchases. Snapchat is also prioritizing their e-commerce efforts, and they're doing so with video games. Kind of.
Snapchat just enabled in-game purchase capabilities for the very first time. In a new Adidas campaign for the MLB playoffs, a simple 8-bit game encourages players to pick their favourite cleats to use in a "home run derby challenge." And of course, users can then purchase the latest, limited edition 8-bit themed Adidas cleats right there within Snapchat. All in the name of giving consumers what they didn't know they wanted.
5. Spooky Halloween Trends
It's the most wonderful time of the year! Ghouls, ghosts, witches, monsters, and probably a couple of Fortnite characters, will soon be roaming the streets in search of tricks and treats. October 31st is upon us, and Google has released this year's "Frightgeist" Halloween search trends.
New graphics. New 80's slasher movie music. New data on the most searched costumes. Check it out!