Hope you don't plan on wearing white after this long weekend and instead keep your eyes peeled to the latest in digital news. That's right, we're talking chicken sandwiches, Instagram Threads, personalizing Yelp and more in the Weekly Wins!
Woo Hoo it's a long weekend! What better way to celebrate than to shake (or stir) up your favourite cocktail, sit back and enjoy the latest in digital. This week we're going deep into the Popeye's chicken sandwich wars, the potential of Instagram Threads, Spotify's helping everyone become a podcaster plus Yelp is making it personal. Who's ready for the long weekend? Who's ready for some Weekly Wins? Let's GOOOOOOOOO!!!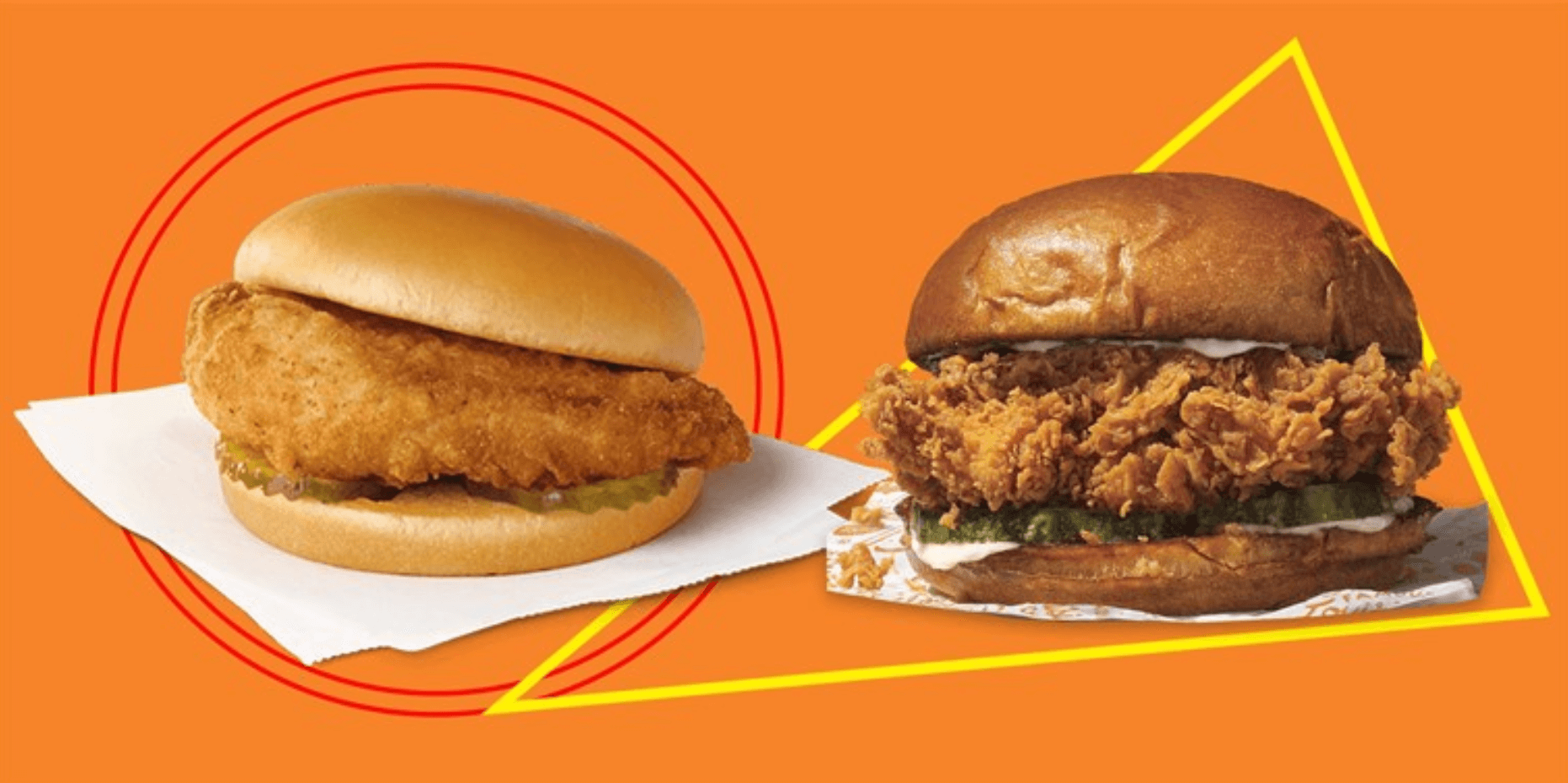 Pick A Side
1. The Chicken Sandwich Wars Are Real
Let's jump into the time machine for a second and go all the way back to 2017. Last summer it was revealed that the owner of Sweet Dixie Kitchen was using Popeyes chicken strips in her popular chicken and waffles plate. The internet was outraged for a hot minute, but then all was forgiven. Fast forward to a few weeks ago and the owner of Sweet Dixie Kitchen is back to Internet infamy, but this time for a completely new reason. Popeyes asked the owner of Sweet Dixie Kitchen to announce the brand new Popeyes fried chicken sandwich – and the world took notice. Since it's release, the Popeyes chicken sandwich has taken fast foodies and the Internet by complete storm. Not only are they selling out like nobody's business, but rival fast food establishment Chick-fil-A is claiming they are the originators of the popular sandwich. And the argument is getting heated on social. Just in case you forgot, not everyone agrees with some of Chick-fil-A's values, so having a chicken sandwich war in the social sphere is drumming up a lot of subtext. Either way, the only losers in this whole chicken sandwich war is in fact Canada as Popeyes hasn't released any plans to bring the sandwich north of the border. 😭
2. Instagram Threaded Messages
Remember "Direct"? Probably not since it started as a messaging app built to work alongside Instagram and was eventually scrapped in 2017. Well, it turns out it was put aside to make room for Instagram Threads. According to Instagram, they are planning to add this ultimate sharing feature within the "close friends" feature inside the app. All the typical sharing functions would remain like messaging, video and photo sharing, and they would add things like automatic status updates, location sharing and even battery life. Why is this such an important feature? Because similar to Instagram Stories, this feels like they are going after Snapchat again. In an effort to continually try to better understand a younger generation, Facebook/Instagram is going right to the source.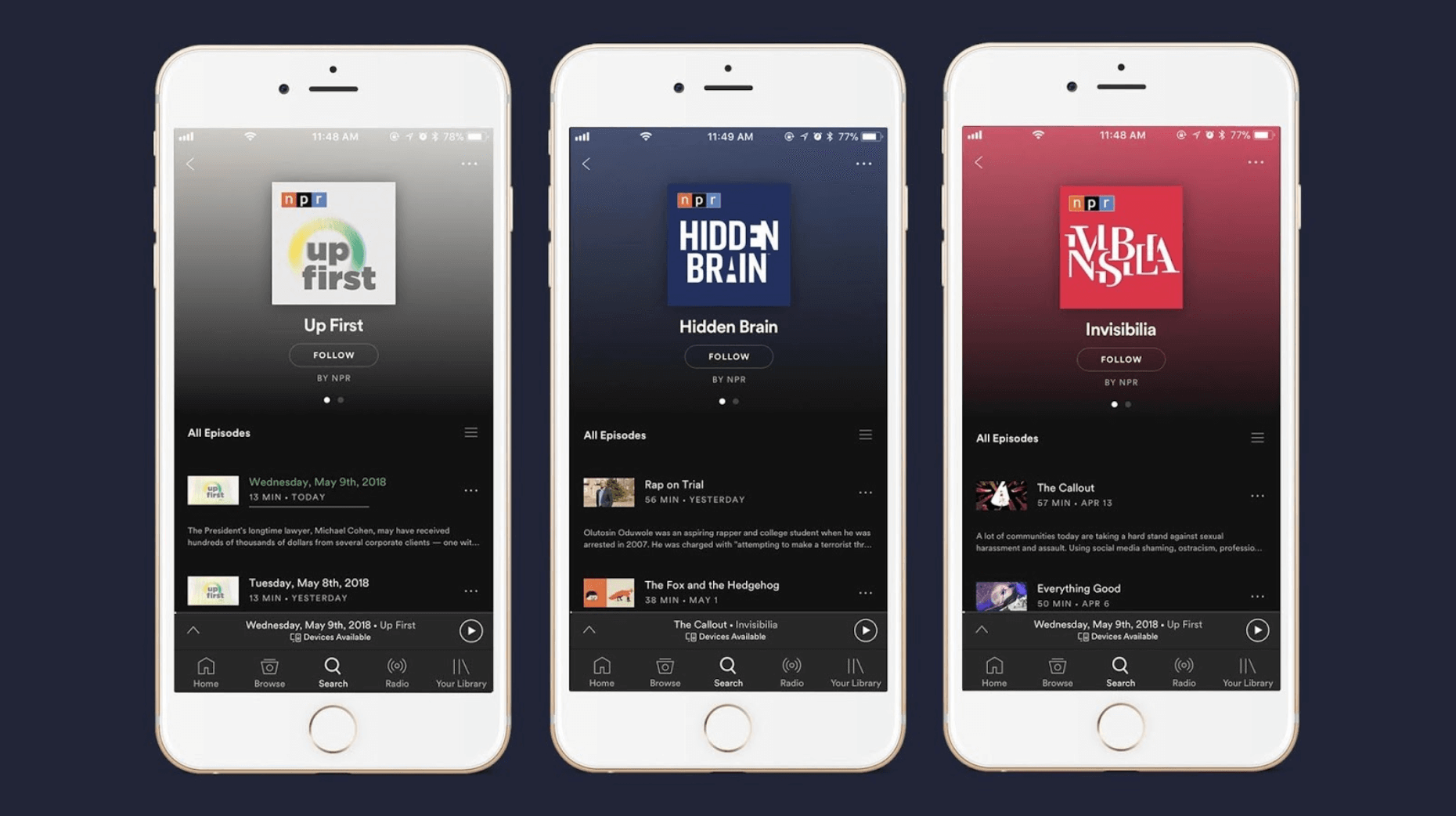 Create A Podcast With Spotify
3. Spotify Doubles Down On Podcasting
Spotify has been featuring podcasts for a little while now, but this week they showed a real commitment to the format. Along with featuring podcasts and music together, the audio streaming service is encouraging listeners to become podcasters themselves. This week they launched the "Create Podcast," feature which links users to Anchor, podcasting tool dedicated to making it easy for people to just start recording and sharing. As Spotify continues to provide subscription-based audio options, podcasts seem to be a great fit both from a creator and listener standpoint.
4. Yelp Gets Personal
Review app Yelp turned 15 this year and to celebrate, they've added a new feature to their app. Yelp App users can now filter their search options based on their diet and lifestyle. So now, you can tell the Yelp App that you are a pet owner or a parent and the app can serve up pet and family friendly options. But the personalization doesn't stop there – the app will go as granular as to ask users if they have dietary restrictions like Keto and everyone's favourite, Gluten-Free. But let's be honest here, Yelp isn't asking personal questions solely for the purpose of helping you find a restaurant, they're collecting the data. They haven't divulged completely how they'll be using this new data beyond making a better user experience, but we'll have to wait and see as Yelp makes a lot of their money from ad sales.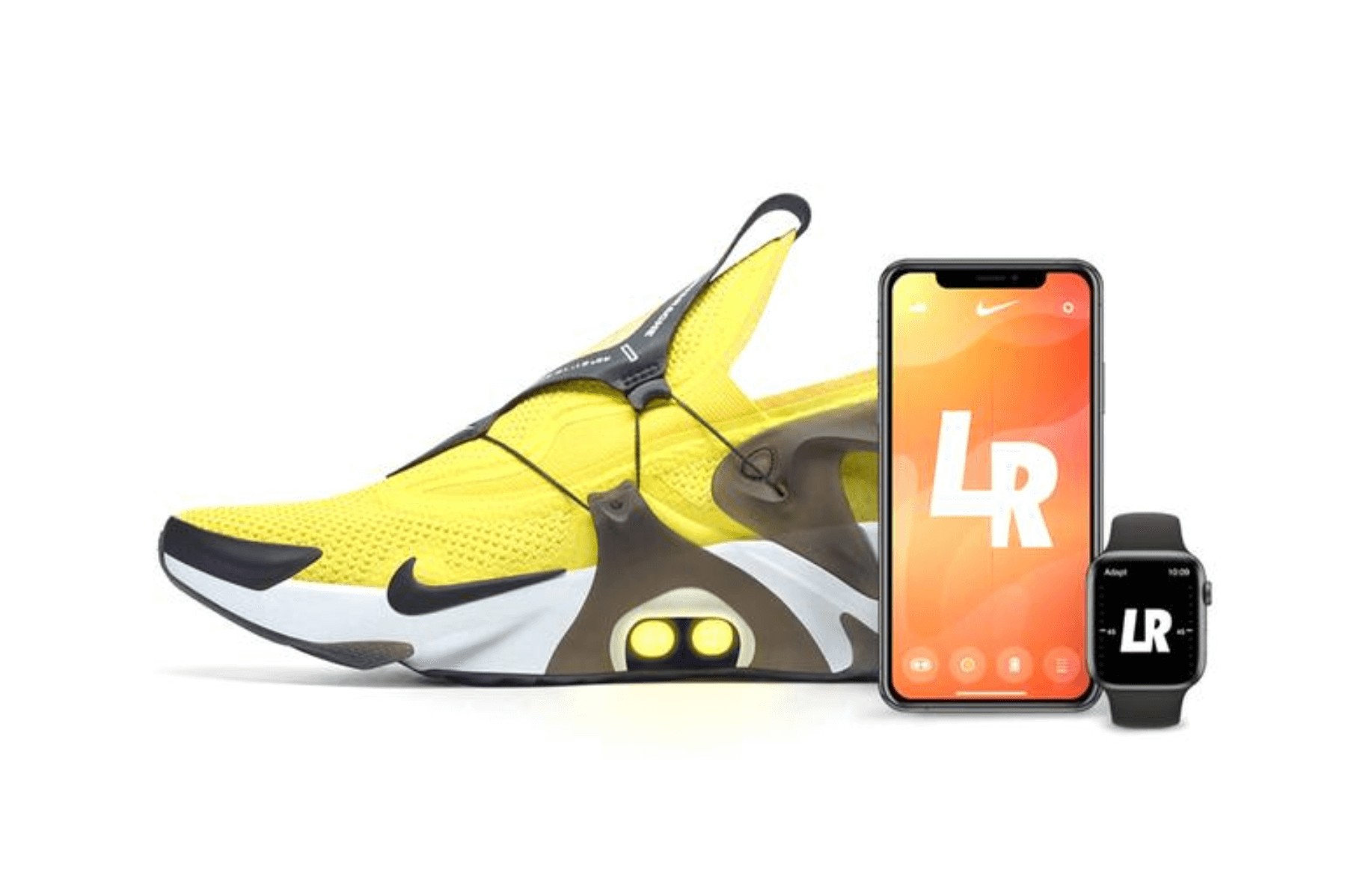 Nike Huarache
5. Siri, Tie My Shoe
Nike takes pride in leading the way when it comes to athletic-wear innovation and one their latest shoes is a perfect example. The latest rendition of the Nike Huarache comes equipped with Nike FitAdapt, a motor inside the shoe that tightens and loosens the shoe's fit. Now, Nike FitAdapt is Siri compatible so Apple Watch owners can literally speak into their watch to tighten and loosen their shoes. It's app is designed to help provide maximum comfort and support in the foot based on terrain, but let's be honest – anyone who's a fan of Back to the Future will understand that this is the future of shoe tech.