Technology has been playing a crucial role when it comes to the Black Lives Matter movement.
Social media overall has been sharing resources, tips and petitions, Instagram has been fighting anti-racism, TikTok has been sharing protest videos and companies such as Amazon have vowed to stop selling surveillance technology to police. Keep reading to see how digital and technology has been helping the Black Lives Matter movement.
1. The power of social media and Black Lives Matter
The Black Lives Matter movement has been recently circulating social media since the unjust killing of George Floyd. It's more than just a hashtag, though. Social media has been a powerful tool when it comes to activism and spreading awareness for Black Lives Matter. In fact, according to The New York Times, American voters' support for Black Lives Matter increased in the last two weeks almost the same amount as the last few years. 
Twitter's official @TwitterTogether account, for example, has been tweeting resources for those who are looking to further their understanding of systemic racism, and CEO Jack Dorsey started a hashtag called #startsmall grants which aid Black communities. The use of hashtags and resources has helped non-POC understand how they can be allies, while also aiding Black and Indigenous communities by spreading petitions and donation links and resources. 
Protests were also a major part of fighting for racial equality the past few weeks, and technology helped protest-goers by compiling lists of resources and safety tips. There was also information about where to protest and when, and the majority of resources found on social media urged users not to post protestors' faces online due to safety reasons.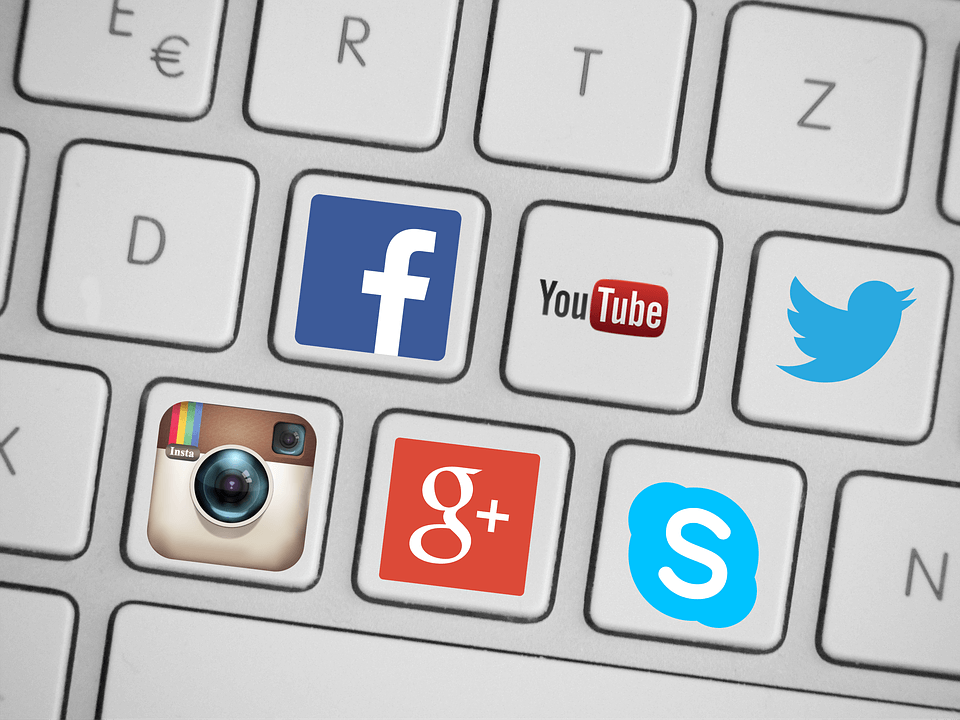 2. Instagram and Black Lives Matter
Instagram is an important Black Lives Matter tool during this time. Users including brands, celebrities, influencers and regular people have been posting many resources, circulating new petitions and spreading awareness about being a good, anti-racist ally.
Some influencers have been using donation AR filters to donate to various Black Lives Matter movements and nominating friends to do the same. Actress Selena Gomez, who boasts 179 million Instagram followers, featured rapper Killer Mike on her stories to teach users about activism. He urged people to go beyond protesting and start voting for progressive candidates, and to support local communities. 
Users are also asking Instagram to enable the "Swipe Up" feature on stories for all users in order to easily share resources, petitions and donations links. Currently, only users with more than 10 000 followers have the ability to add that feature, but many users have been criticizing popular influencers for virtue signalling and not using their platform as much as users without all of the followers have been.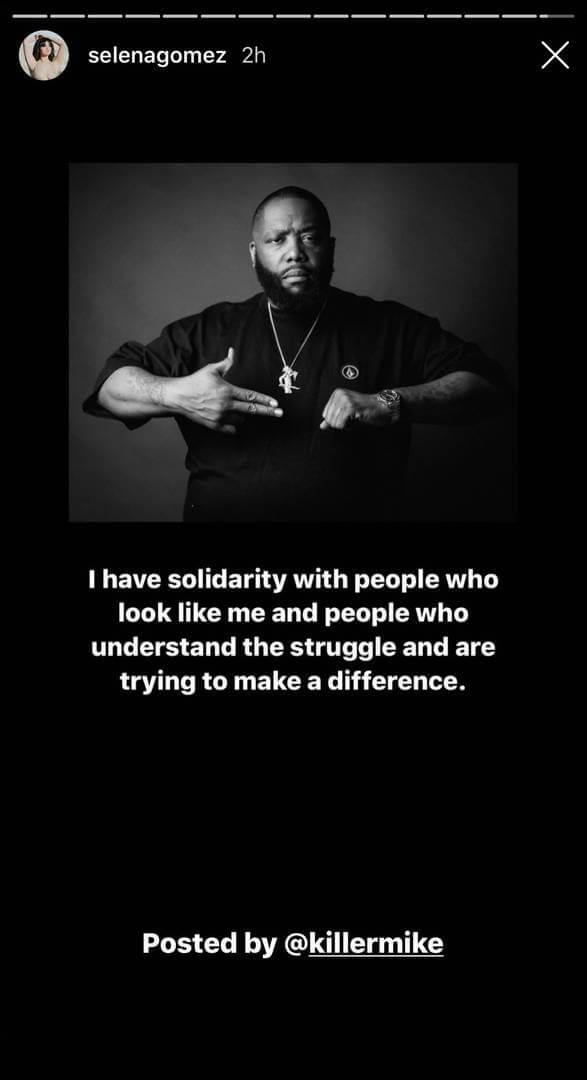 3. Brand exposés
Another way Instagram is playing a significant role in the Black Lives Matter movement is through exposing brands. For starters, users have been calling out brands, celebrities and influencers for not using their platform to spread awareness and information about systemic racism. Influencers who, for example, posted photos of their latest outfit without paying attention to the racial tensions around the world, have been called out in their comments by users for their insensitive posts.
The most prevalent posts, though, have been those that are exposing brands. From fashion brands such as Anthropologie, Reformation and Zimmerman to popular magazines such as Vogue and Condé Nast's Bon Appetit, brands' racist corporate cultures have been exposed, and users are ready to boycott them. 
Popular Instagram account @diet_prada, who has close to 2 million followers, exposed many fashion brands for having racist hiring practices and overall racist corporate culture. For example, the sustainable brand Reformation was exposed for exploiting BIPOC who sew their clothes, and their CEO Yael Aflalo has since stepped down. They have many more posts exposing a plethora of popular fashion brands for similar reasons, thereby holding these brands accountable for their actions.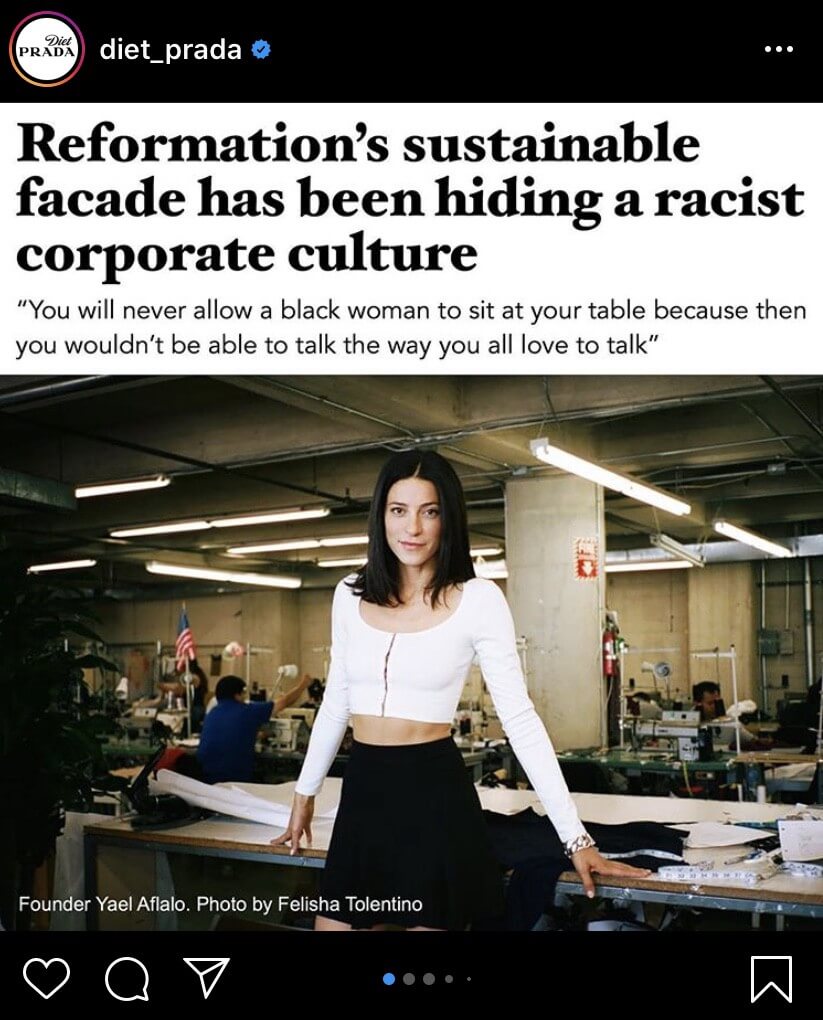 4. Surveillance Tech
Surveillance technology has been widely criticized for its racist and biased properties. From facial recognition to drones, police have been tracking people using these technologies, and now that there are protests against police brutality, surveillance technology may change.
Companies that sell these technologies to the police and military have recently stated they will no longer be selling facial recognition and other surveillance tools. Companies including Microsoft, Amazon and IBM have all joined together against the use of surveillance tech which is progress when it comes to fighting racism and inequality. Criticism of using these technologies has been around for years, and now that many people are calling for the end of systemic racism, surveillance technology must be ended as well. In fact, groups such as the ACLU have been trying to fight against surveillance technology for years due to its biased properties. Now the Black Lives Matter has addressed the issue of racism and police brutality, facial recognition may be coming to an end.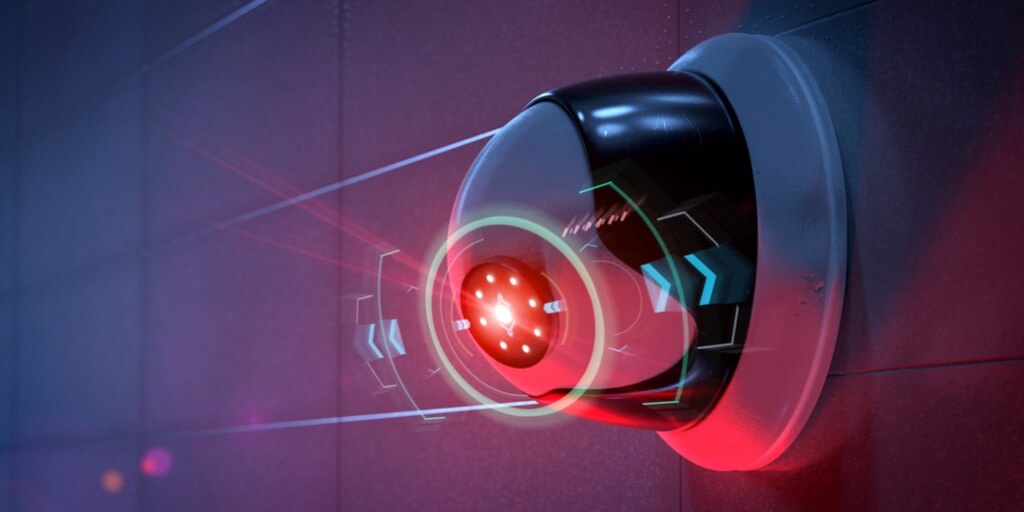 5. TikTok and Black Lives Matter
TikTok has also been helpful in the Black Lives Matter movement, despite previous issues with blocking posts that used the hashtag Black Lives Matter. TikTok's team blamed the issue on a glitch and fixed it, after outraged users expressed anger towards the app. Shortly after the glitch was fixed, TikTok has become another social media app filled with helpful information, resources and anti-racist content.
One video, for example, posted by user Dr. Jennifer Lincoln, shows a doctor explaining the various biases the medical industry has against people of colour. She went on to explain that Black women were taken even less seriously, and the doctor urged healthcare professionals to stop thinking in a biased way. Videos such as this can help non-people of colour understand the racism and prejudices that the Black community faces, which is an important part of becoming an ally. 
Similarly, videos which recorded moments during protests from around the world were helpful for those who could not go, or for those interested in what protests from other places looked like. Some moments included dances while others included even more police brutality, but the overall idea is to capture moments the mainstream media does not report.