Today marks Juneteenth, an American holiday celebrating the end of slavery.
For the first time, major corporations in tech and media are recognizing the holiday and spreading awareness through social media. It is also Pride month, and social media companies have been digitally celebrating Pride through social media while recognizing the Black LGBTQ+ community. Keep reading to see tech's role in celebrating Juneteenth and Pride. 
1. Technology and Juneteenth
Today marks the 155th anniversary of Juneteenth; a celebration of the end of slavery in the U.S. It is a recognized holiday in 49 out of 50 states in the U.S, yet before this year, it was not a paid holiday for most companies. 
The tech industry is finally recognizing the holiday as paid, and many companies have given employees the day off and encouraged them to reflect on Juneteenth and to educate themselves. Companies such as Twitter, Google, Uber, Lyft and Amazon have given employees the day off, and Lyft has set up a mapped Juneteenth bike path for employees in the U.S. Employees of Tesla, on the other hand, are organizing a Juneteenth protest in their Fremont, California factory due to their dissatisfaction with how the company is handling the Black Lives Matter movement. The company did not give workers the day off, and the workers have planned a peaceful protest against police brutality, as well as a protest to celebrate black lives. 
The main reason the tech industry is finally celebrating and recognizing Juneteenth is that HellaCreative, a group of Black Bay Area tech creatives launched HellaJuneTeenth, an online website that has information and resources about Juneteenth and which tech companies are participating in celebrating the holiday. The goal is to spread awareness of the holiday all over the digital world and to get more companies to participate. So far, they have 500 companies listed and there will likely be more joiners throughout the day. 
Even though Juneteenth is an American holiday, Canada is celebrating and showing support as well. Union workers on the West Coast including Alaska, British Columbia and California, will be shutting down ports in order to stand in solidarity with the Black community. Major cities such as Toronto and Vancouver are having protests and sit-ins to celebrate Juneteenth and show support for Black Lives Matter.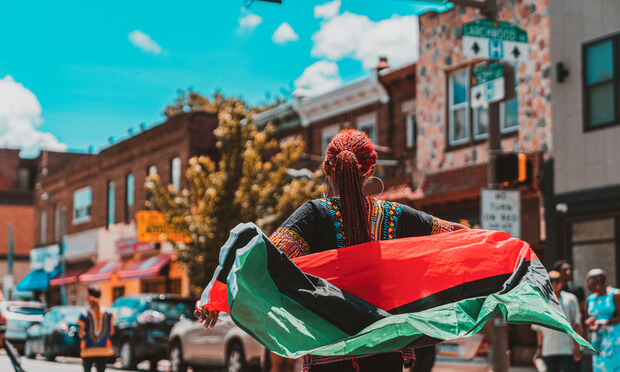 Photo retrieved from Law.com
2. Facebook & Google's donations to BLM
Facebook has recently announced a $200 million donation to Black Lives Matter, along with featuring stories from black voices on users' Facebook feeds. $5 million will be donated to Juneteenth organizations, and they are planning on hiring more people of colour in order to create diversity within their company. Despite these initiatives, the company is facing backlash from civil rights groups due to Facebook's refusal to remove hate-speech from its platform. In fact, The North Face has stated that they will stop buying Facebook ads, in order to stand in solidarity with the civil rights groups. 
Similarly, Google has announced its plan to spend more than $175 million on racial equity initiatives. They will primarily be focusing on financially supporting Black business owners and entrepreneurs. The company also plans on adding more Black leaders to their Senior leadership after their 2020 diversity report saw only 2% of Black leaders within Google. 
Both companies are joining in with other tech companies such as Apple and Amazon to create a more diverse company, and to donate to the Black community, despite Facebook's controversies.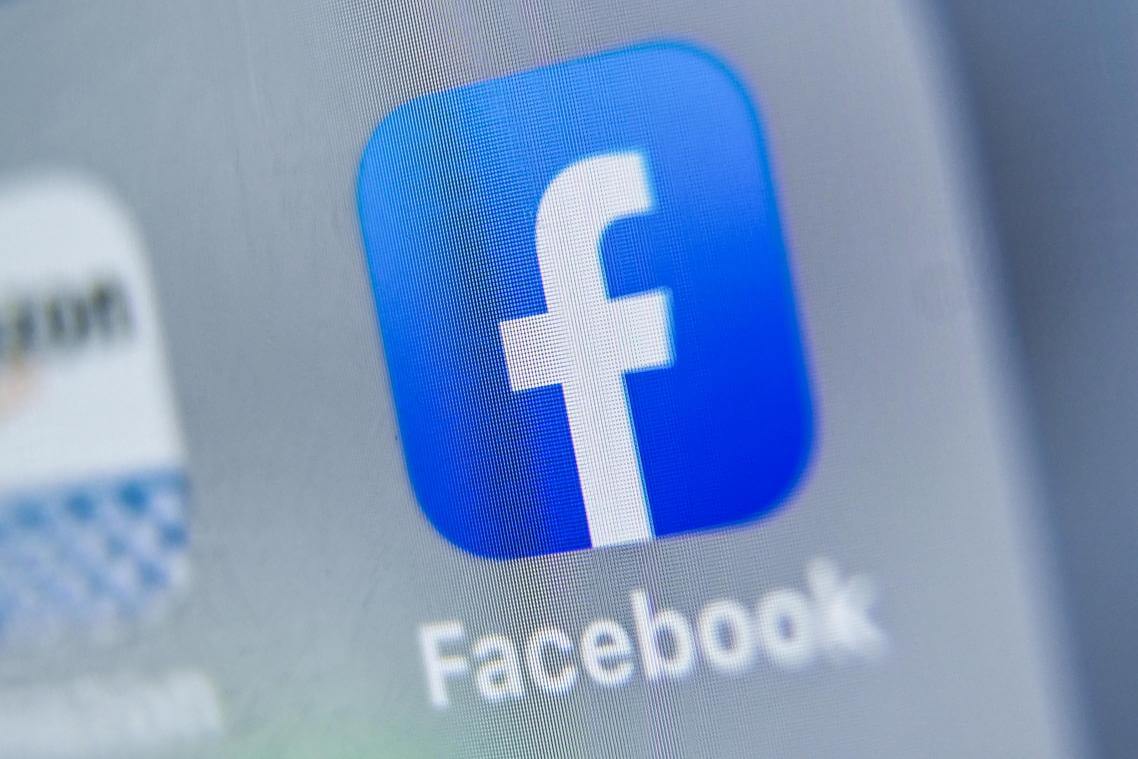 3. Rebranding racist stereotypes
Aunt Jemima and Mrs. ButterWorth's, owned by Quaker Oats, have announced they will be completely rebranding a century later. The name and icon of the brands have racist connotations, dating back to the Jim Crow and slavery era, in which Black women were portrayed in stereotypical ways. The "Mammy" trope, for example, saw Black women as servants, and many Black communities are speaking up against the packaging and images of products such as Aunt Jemima and Mrs. ButterWorth's. Along with Aunt Jemima and Mrs. ButterWorth's, Uncle Ben's rice, owned by Mars Inc will also be making changes, due to the stereotypical portrayal of Black men also dating back to slavery. 
In the late 80s, people were speaking out against the packaging and names of the products, yet nothing was done. Quaker stated that the brand was a familial familiarity that resonated with American families, despite Black communities and activists stating that it had connotations with Slavery. 
This week, Quaker and Mars have announced that these brands will no longer have these names or icons, which is good progress in ending racism. Brands and advertisements have a responsibility to end racist tropes and stereotypes in order to achieve equality.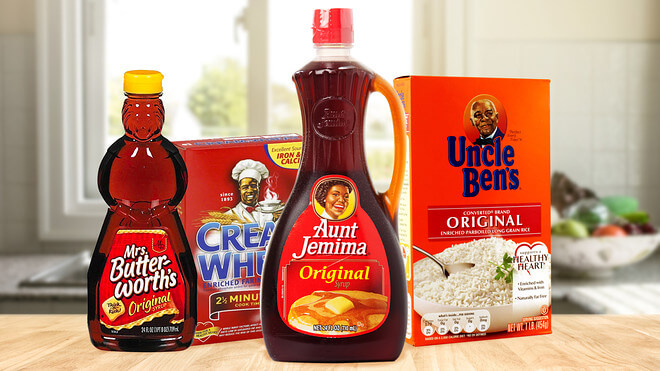 4. Social media platforms add Pride effects
In honour of Pride month, Facebook and Instagram have added Pride effects to their platforms. Instagram has re-added rainbow hashtags for Pride, as well as stickers for users' stories and augmented reality filters. Facebook has added stickers and rainbow gradients to their Messenger app, as well as profile picture frames for users. Pinterest has brought back their rainbow font for when users search "Pride" and also plan on releasing statistics related to Pride searches such as the surge in searches for transgender transitions as well as drag makeup. 
Due to Pride cancellations all over the world because of COVID-19, social media has become the place to celebrate the LGBTQ+ community. Global Pride has announced a virtual Pride event that will take place on June 27th. Anyone who wishes to join can do so through Facebook, and the stream will include performances and speeches by celebrities and politicians such as Justin Trudeau.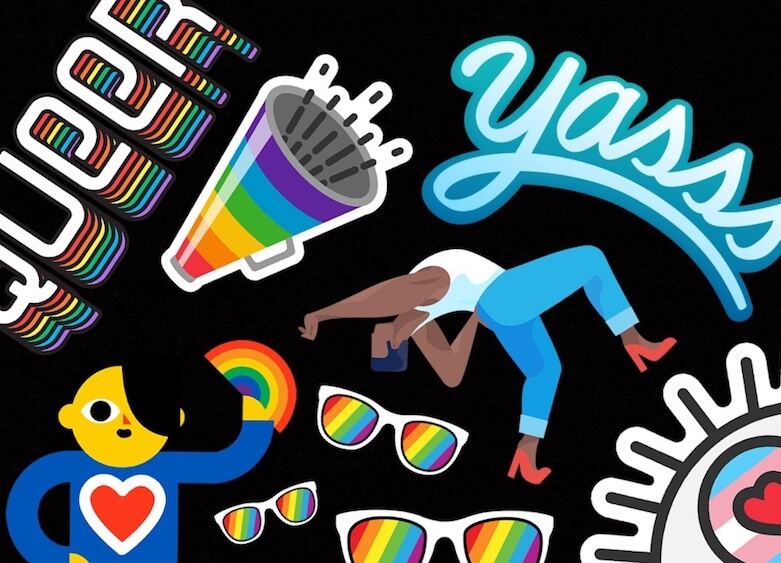 5. Black Trans Lives Matter
In addition to virtually celebrating Pride, social media has seen an increase in supporting Black Trans lives, after two Black Transgender women were reported dead within the last two weeks. Protests have began to centre around the Black LGBTQ+ community within the last week, as Black Lives Matter and Pride are intersecting. Many activists have taken to social media to spread awareness about the Black Trans community, and the injustice they face on a daily basis. 
Besides bringing awareness to the issues the Black LGBTQ+ community faces, tech can help beyond social media. Plume, a medical tech-startup based in Denver, is building a healthcare community to help transgender people. The founder of the company graduated from medical school and saw discriminatory practices against transgender patients, which prompted her to begin building Plume. The company will use mobile-health technology to help patients with hormone therapy and medication, in order to create an accessible health service. Hopefully, more tech companies will follow Plume's lead and adopt the technologies and facilities Plume uses in order to create more safe spaces for the trans community.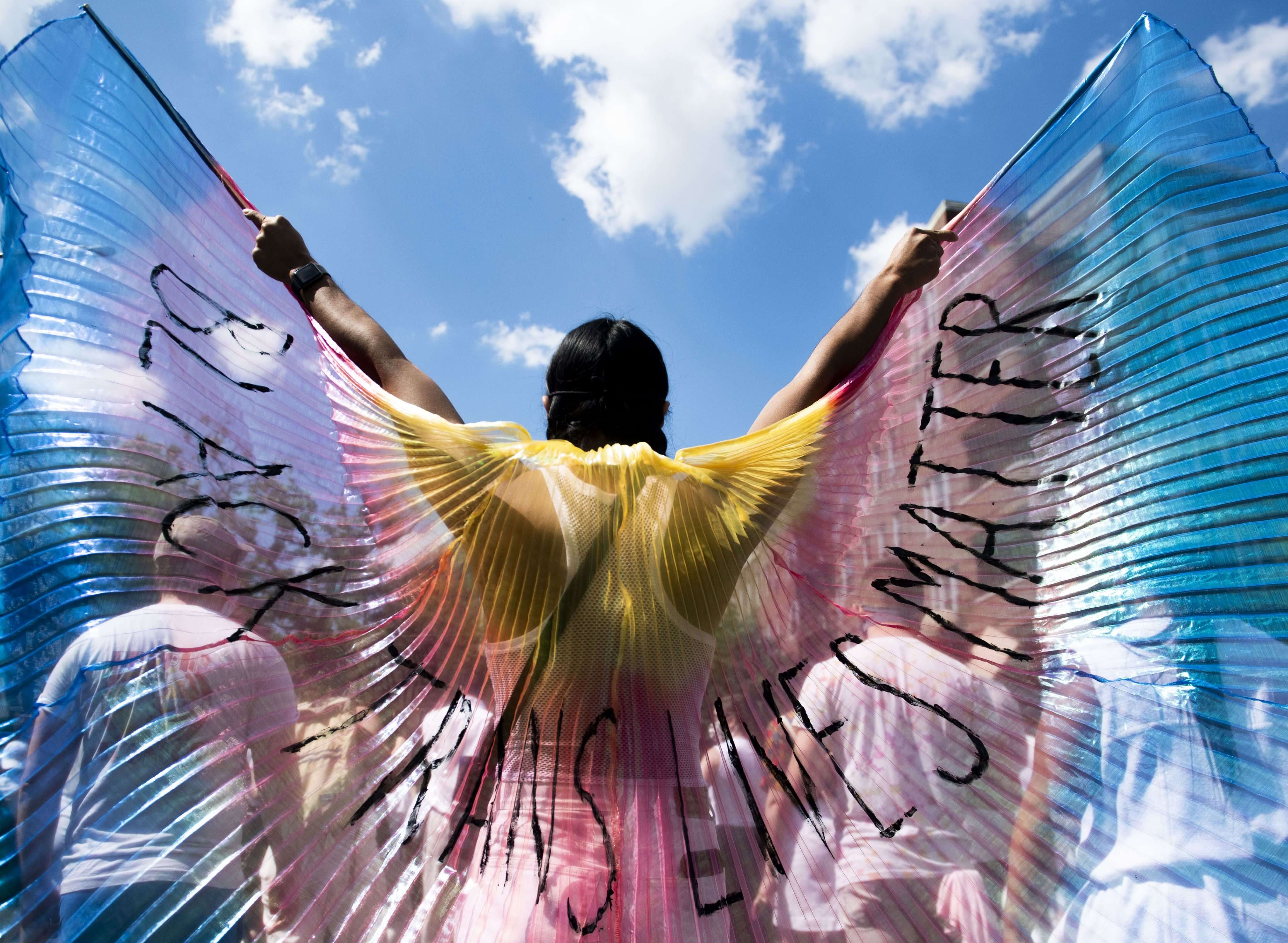 Image retrieved from Harper's Bazaar