More notes from the digital underground:
Granfluencers, Pepsi #Summergram, and Amazon productivity in the latest edition of the Weekly Wins.
1. Pepsi #Summergram
Branded AR filters, once solely the playing field of Snapchat has seen a recent Instagram push, and Pepsi is getting in on the action early.
Released just in time for summer, the AR campaign will see 200 million Pepsi bottles branded with QR codes and special graphics that will make the bottles come to life under the scope of a participating Pepsi fan's Instagram. The AR will then be launched in user's stories. The campaign will be launched alongside the hashtag, 'Pepsi #Summergram.'
The AR integration will be paired with 25 traditional TV spots that will point to the AR campaign. The move comes as Pepsi sales have been lagging. Will clever real world/animation integration be enough to breathe some new life into the soft drink giant? Time will tell.
Oh, and it also features Chrissy Teigen and DJ Khaled. Maybe that'll help too?
2. Granfluencers
The one thing that we always collectively love on social media is a novelty. In a digital ocean of suspiciously similar content, anything that can cut through the clutter is a very welcome change.
In that case, it may make perfect sense that inclusion of a group that is generally disinterested, disengaged and disillusioned by social media trends would make for great clickbait. Welcome to an era of elderly Instagrammers.
Granfluencers have entered the space generally reserved the generations removed for their generations removed progeny.
Whether it's streetwear, fabulousness, or humour, Granfluencers prove that anyone can get in on some social media fame if they put their mind to it. It sure is a weird world out there.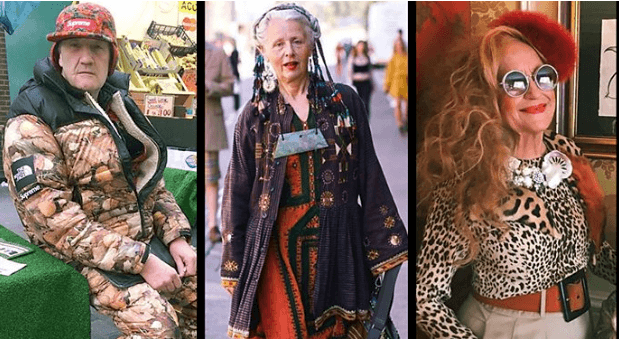 3. Making Moves with Musk
Everyone knows that digital hustle and humour can lead to real life gain. Usually, it's self-promotion that garners the gold but sometimes proof comes about that the person behind the phone is appreciated.
In a bizarre twist of internet fate, the former Social Media Manager of the Museum of Rural English Life has been hired at Tesla after using the museum's Twitter account to respond to Elon Musk's profile picture.
Last year when Elon Musk famously changed his Twitter profile pic to a sheep that the museum changed theirs to Elon's face in a game of tit for tat.
So there you have it. A well-timed, well-aimed social shout out can lead to big things.
4. The Game of Productivity
In a very Ender's Game move, Amazon has begun gamifying the work in its notoriously grueling warehouses.
Performance goals in picking and packing orders will be gamified via consoles that will progress an avatar through a game through the user's physical actions.
Experts say that incentivization through games is a powerful psychological tool. What better way to make tedious tasks seem fun?
Productivity is bound to increase and Amazon, perhaps not surprisingly, was able to tap into innovation to get the best results possible out of its employees.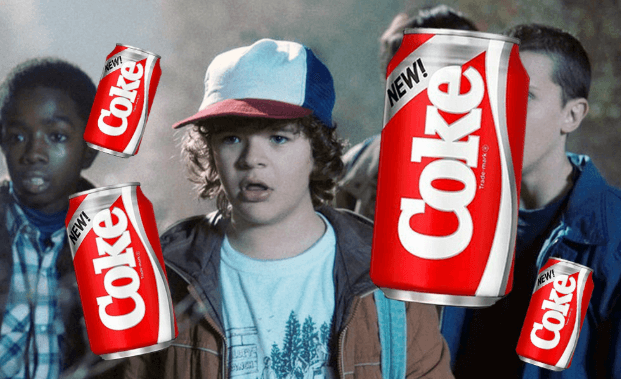 5. New Netflix
Rolling into blockbuster movie season, Netflix has sought to even the playing field for its content by getting creative with it's marketing moves. The platform has always existed as the antithesis of traditional TV and its commercial breaks and to some extent, that means that it makes up its revenue differential with product placement.
Netflix is currently gearing up for the rollout of the third installment of one of it's hottest properties, Stranger Things. To coincide with the release, Netflix has teamed with a host of brands, including Coca-Cola, H&M and Baskin Robbins.
The platform claims that no money changed hands in these integrations, but the relationships are mutually beneficial and chronologically correct with the setting of the show. For instance, Coca-Cola will be re-releasing it's ill-fated New Coke in a short batch in a nod to references to the original release in 1985.
New Coke, a thing that no one asked for or liked the first time around is about to get a second kick at the can in the name of product placement.
Hey, at least it's got people talking, about Coke and Stranger Things alike. It may not be a great drink but it sure is a smart marketing move.