Has the weekend snuck up on you? Or perhaps it's taken forever to get here.
Either way, it's time to catch up on your digital news with our Weekly Wins. This week's updates include a new skills assessment tool from LinkedIn, a Google feature that allows users to find exact moments in YouTube videos through its search engine, Snapchat's 3D Camera Mode, and a potential 'Dark Mode' option for Pinterest, and Pinterest's new integrated shoppable pins with visual search. So, let's dive in shall we? 
LinkedIn launches skills assessments
LinkedIn is adding a new feature to its professional social media site that will give users a better way to present themselves to potential employers and will help make the platform more effective. LinkedIn recently released a new feature they're calling "LinkedIn Skills Assessments", which are multiple choice tests users can take to verify their knowledge in certain areas, such as computer languages, software packages, and other work-related skills. To take the test, users will need to select a button in the skills and endorsements area of their profiles. If users pass, they'll be given a badge that they can feature on their profile page. Users who pass the test will also be required to redo the test every year in order to keep their badges and credentials. If a user fails, they'll have to wait three months before they can retake the test. During this waiting period, LinkedIn will offer the user some LinkedIn Learning tests to improve their skills. Recruiters can use this new feature to collect data from the tests users take and better filter out candidates. LinkedIn has also come up with a way to monetize this tool, which will allow recruiters to buy job ads that target people with qualifications verified through the assessments.
Google Launches Ability to Find Key Moments in YouTube Videos via Search
Looking for something very specific on YouTube? Then this update is for you! Google has introduced a new feature that allows you to find an exact moment in YouTube videos through its search engine. When you search in Google, results will populate with specific moments in the video, providing that YouTube content creators include the necessary information and timestamps to Google. This new feature is currently only available to a small set of providers, including CBS Sports and India's NDTV who partnered with Google and are currently making their videos more searchable. Content creators who are interested in being part of the program can apply online.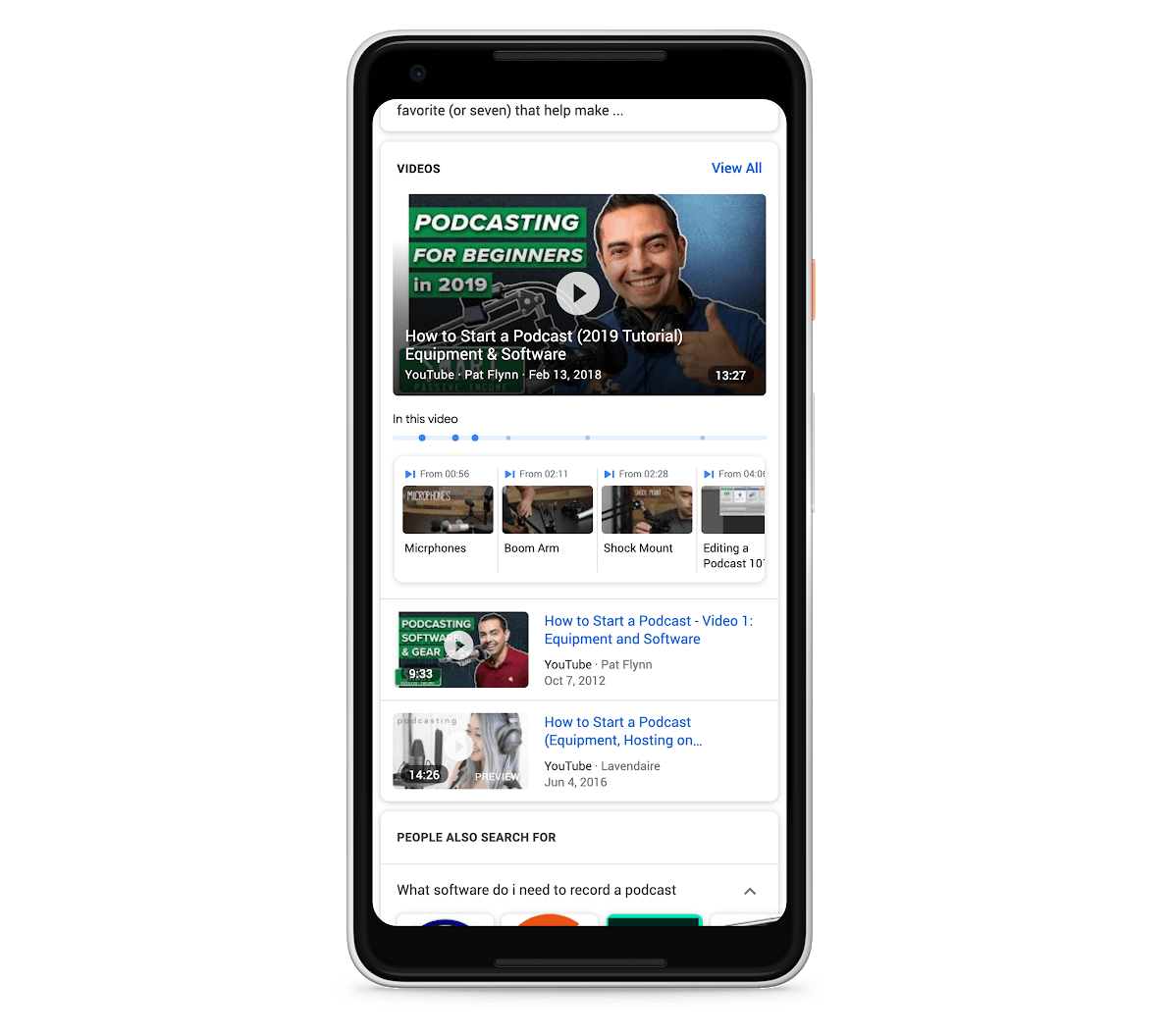 Snapchat is adding a 3D Camera Mode
Snapchat selfies are getting a poppin' facelift! The messaging app recently announced a new update featuring a 3D Camera Mode that allows users to give flat photos depth and make them into lifelike works of art just by moving their phones. These special effects leverage Apple's TrueDepth camera system, which includes technology like dot projector, infrared camera, and flood illuminator to map and recognize a person's face. The feature currently requires a front-facing camera with depth data, like what's available on the iPhone X and newer models, and an update of the Snapchat app. New 3D effects, lenses and filters are now available and all Snapchat users can receive and view the 3D effect on any iOS or Android devices. Users can also save their 3D images to their camera roll.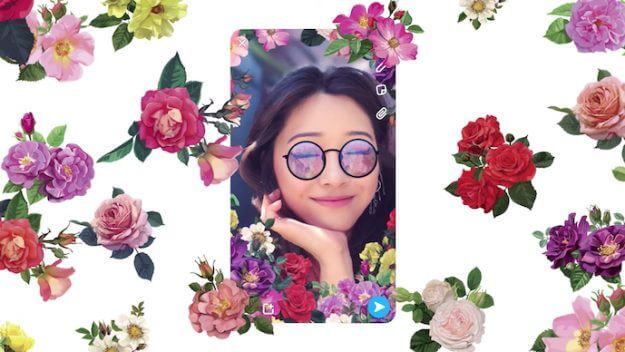 Pinterest is Adding its Own 'Dark Mode' Option
It looks like Pinterest's mobile app might be getting a dark mode option, which was discovered by reverse engineering expert Jane Manchun Wong. If you think you already heard this, you might be thinking about last July, when the social platform added a night mode to their web version, but not their mobile app. If this update actually comes to fruition, it will not only provide health benefits to uses, but it will also mean a new look for your Pin layout. 
But wait, there's more news from Pinterest we want to share with you! The social platform, which is known for its large catalog of ideas, has integrated shoppable pins with visual search. This update means users will be able to easily purchase products they've taken photos of. The visual search product from Pinterest is called "Lens" and allows users to search for items they've taken with their phone's camera, or upload existing photos from their camera roll. Currently, Pinterest's visual search technology can identify more than 2.5 billion objects across home and fashion Pins, which means that chances are pretty good that users will be able to find what they're looking for.