Here's everything you may have missed in the digital and tech world!
Instagram's new Co-Watching tool, Amazon Alexa's COVID 19 resources, Airbnb's new program to help front-line workers dealing with the virus, TikTok's livestreams, and Instagram's therapy tools. Once again, technology is helping us live our best lives while staying home, and we're thankful.
1. Instagram Launches Co-Watching
Instagram just launched a Co-Watching tool that lets users video-chat while scrolling through an Instagram feed in order to promote social distancing. This will help users feel more social and can be a source of entertainment during social distancing. While Co-Watching will likely promote gossiping, it could also benefit users. For example, if someone is scrolling alone and feels sad or envious of posts they're seeing, their co-watcher can help them feel less alone, and less likely to feel self-conscious about what they're seeing. Similarly, with everyone being isolated, it's easy to feel even more alone when scrolling through photos of people quarantined with friends, family or romantic partners. Having a person to go through this feed with can help users feel less alone, especially if they are living alone. In addition to the Co-Watching feature, they have included other features to promote social distancing including a "Stay Home" sticker which reminds users to stay home in order to prevent COVID 19 from further spreading, a "Wash your hands" sticker and are deleting posts containing COVID 19 misinformation. Instagram is a great way to get some entertainment in the midst of the pandemic, especially with the new Co-Watching.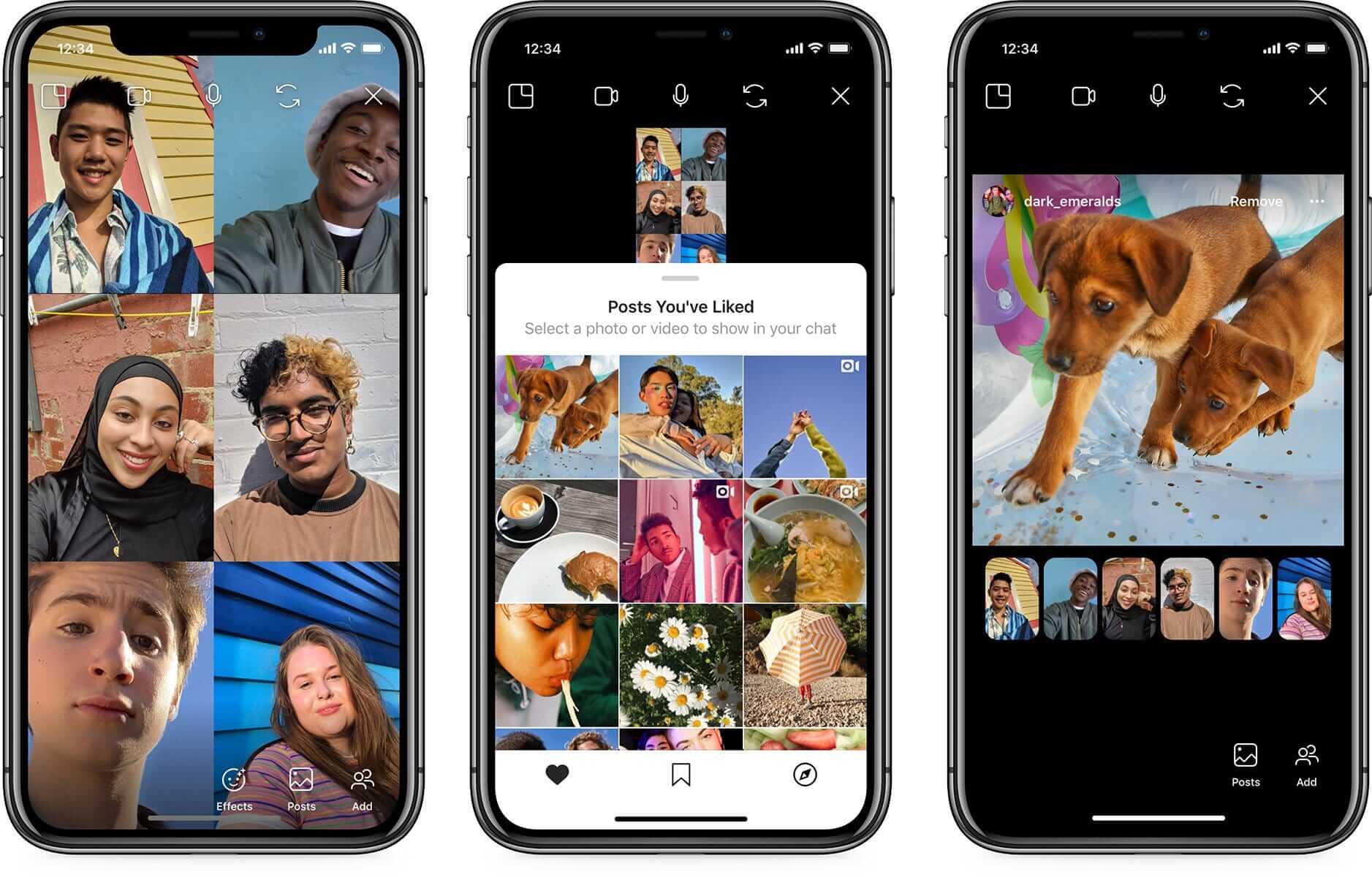 2. Alexa and The Coronavirus
Amazon Alexa users can now ask the voice assistant questions about COVID 19. Users who have symptoms and don't know what to do or users who are unsure of what symptoms to look out for can ask Alexa for help. The voice assistant will give its users a series of questions similar to a medical professional, such as whether or not they have recently travelled, whether they have any underlying health conditions and will then provide users with information from the Centers for Disease Control and Prevention information. In addition to helping users figure out what to do if they have COVID 19 symptoms, Alexa can also play a song while people wash their hands in order to ensure they're washing them for the recommended amount of time. Alexa can also be used for donating to the Red Cross as well as other charities and organizations. Overall, Amazon's Alexa is a helpful voice assistant during a time where there is an overload of information.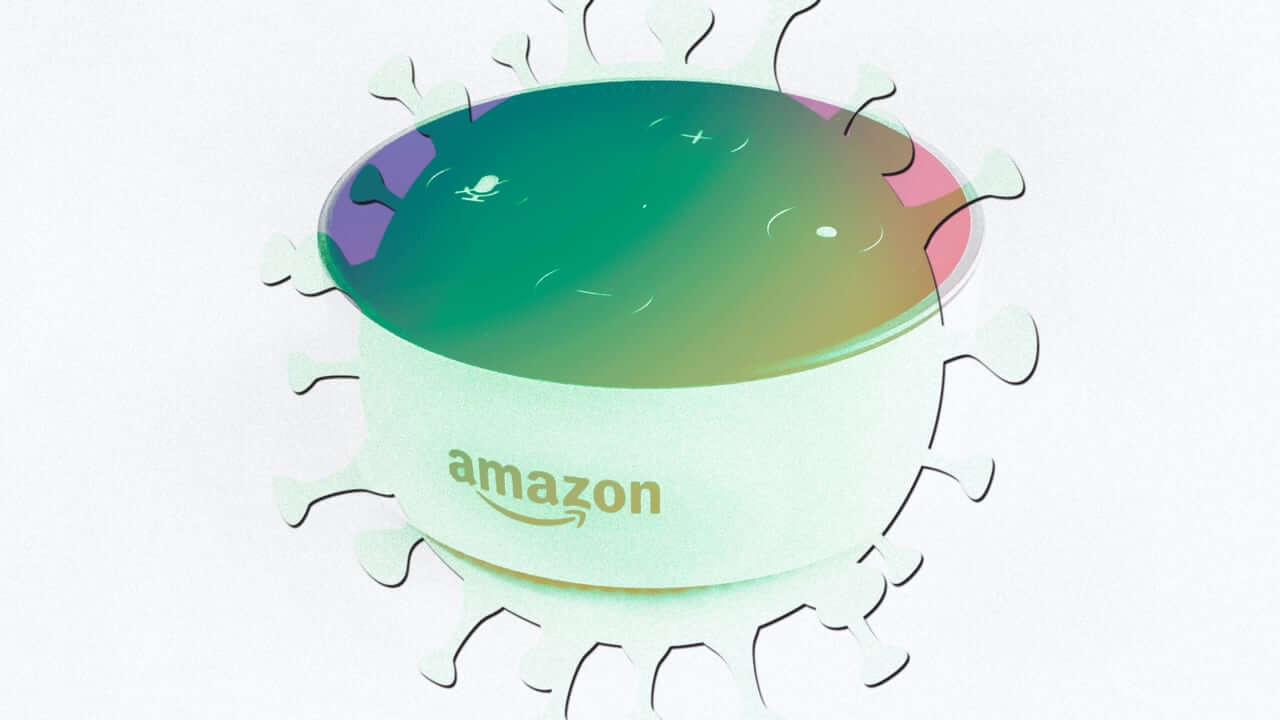 3. Airbnb's New Program
Airbnb is introducing a program where voluntary hosts who own Airbnb properties are renting out their spaces at no cost for first responders dealing with COVID 19. Since the first responders are in contact with the virus, it is difficult for them to manage to live with their family as they may be more susceptible to the virus. So far around 12 000 hosts volunteered in the USA, while Spain and Italy saw many more hosts offer their homes at no cost. Airbnb co-founder Joe Gebbia released a statement where he asked hosts to voluntarily rent out spaces to the heroes fighting the virus and stated that they will work with the government and charity organizations to ensure first-responders have somewhere to go other than their family's home during the pandemic. Airbnb has also set up a donation system where people can donate to those assisting with COVID 19 relief. Overall, the program is a great example of companies and people coming together to assist those in need.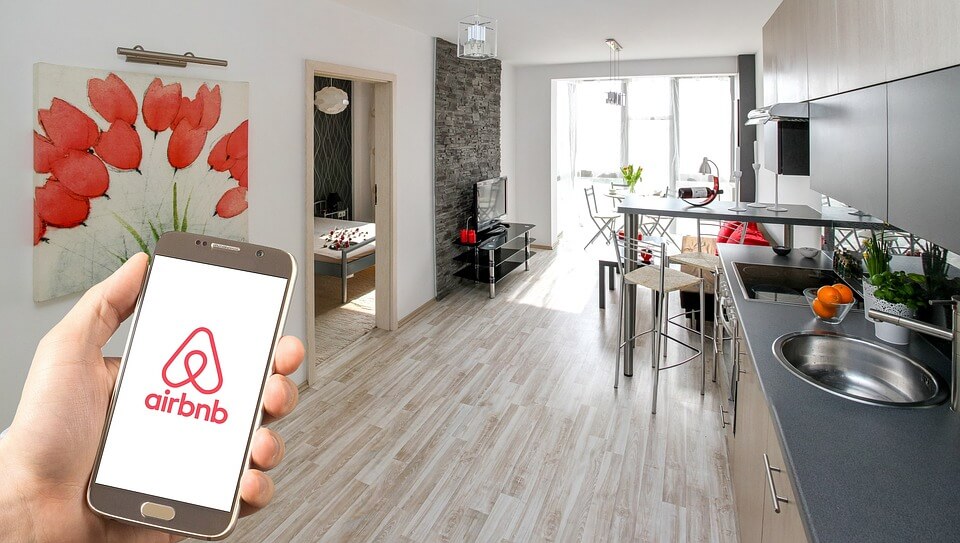 4. TikTok Implementing Livestreams 
It's no surprise that everyone is turning to TikTok while staying home. The app is the perfect source of entertainment for staying home and can encourage people to make creative at-home videos too. In addition to being entertaining to watch or create, TikTok announced its new #HappyAtHome Livestream series where they will partner with celebrities such as Megan Thee Stallion, Alicia Keys, Troye Sivan and more. Each day of the week will feature different themes such as "Motivation Monday" where celebrities will host motivating content, Kickback Tuesday where TikTok stars such as Charli D'Amelio will host makeup tutorials and dance videos and more. Friday will be called "Soundcheck Friday" where performers will sing and perform songs. The videos will be longer than the usual TikTok format and will be live, which is a different approach to TikTok. During times like these though, social media platforms have to get creative to keep people entertained, and TikTok's #HappyAtHome seems to do the trick.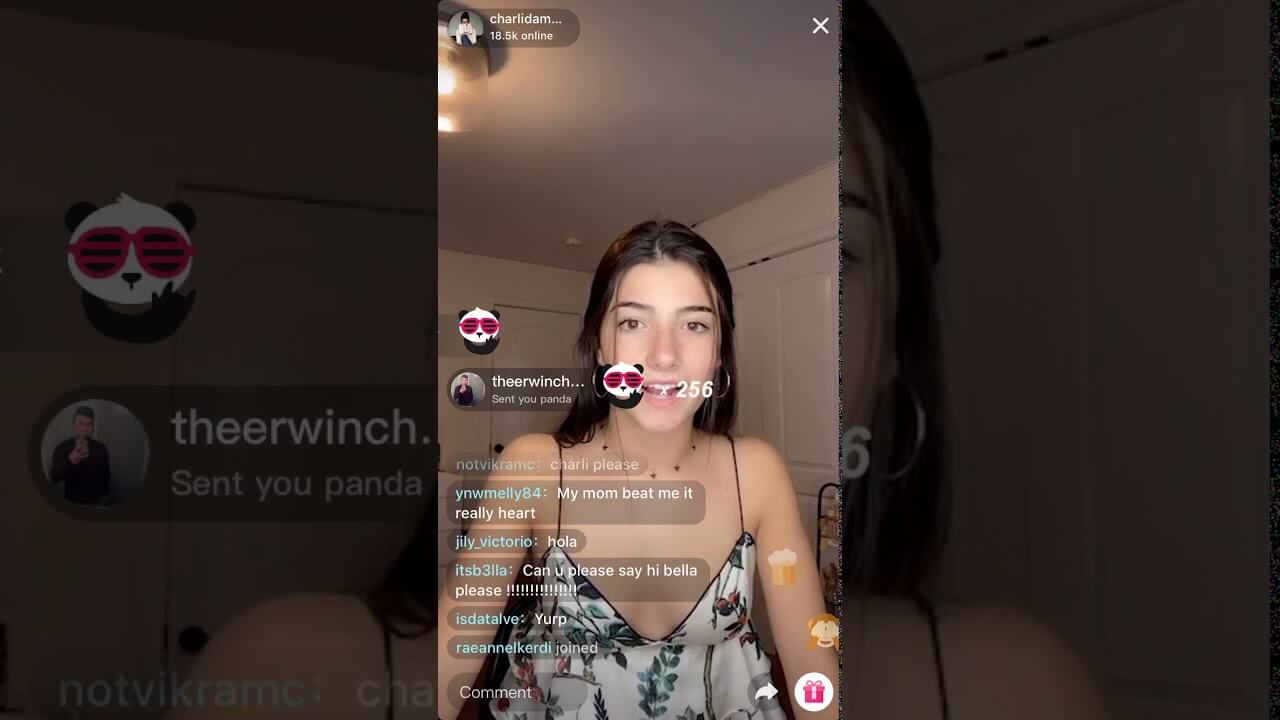 5. Instagram Therapy
Mental health resources on Instagram have been rising since the start of the global pandemic. Remaining isolated at home and having an overload of scary information everywhere can make anyone feel extremely anxious. Luckily, Instagram has a variety of free resources to help people know they are not alone. Many therapists have opened their DM's on Instagram for therapy sessions, where people can type out their worries rather than have to do a video call. Similarly, soothing content with encouraging words is being met with positive responses with many people tagging friends and family in the comment section to uplift each other. The cost of DM'ing a therapist can range, but some are charging $20 a session, which is a much cheaper price than before everything shifted online. The Instagram account @findyourshinetherapy, for example, features content that advises people to beware of media overexposure and remember to turn to activities such as listening to music.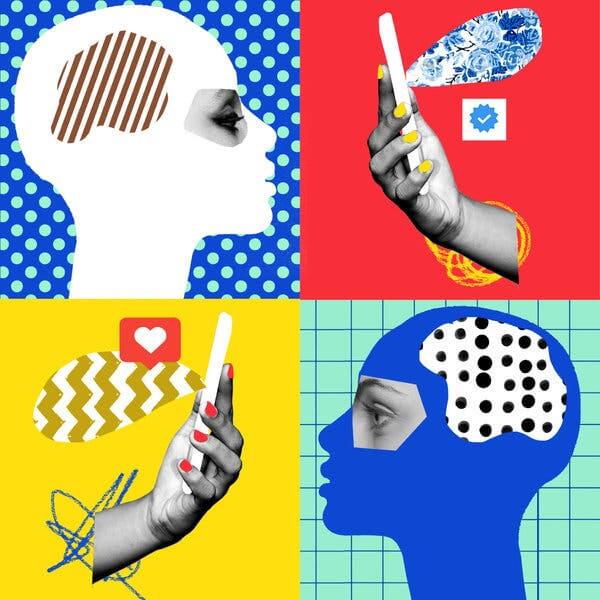 Graphic retrieved from The NYT