Here is this week's digital and tech news roundup: 
Facebook just showed the world their plans for making remote work even better by using augmented and virtual reality, Spotify just announced an exclusive Joe Rogan Experience podcast deal, Chipotle is using TikTok to advertise customized menus in a clever way, Reddit's community created an online advertising school and John Krasinski's Some Good News just got picked up by ViacomCBS. Keep on reading to get your digital marketing fix.
1. Facebook's vision of the future
Facebook has recently revealed a look into the future of remote work which will heavily rely on augmented and virtual reality. By now, it's become evident that remote work will be the new 'normal' for the next while during the pandemic. Of course, nothing beats in-person interactions where people can read body language and visual cues, which is why Facebook is working on making #WFH even better. Facebook's AR and VR head Andrew Bosworth recently Tweeted a short clip of what the company has in store for the future of remote work. It included virtual and physical display screens meant for users to switch back and forth between, which would be a combination of virtual and augmented reality, and allows users to see their physical world while being immersed in the virtual world. While no headset like this exists yet, Facebook has stated that they are working on creating this in order to make remote work even more productive and viable. 
This also comes after the company stated that they will be shifting to a more remote workforce permanently, and those who choose to work remotely will have their salaries adjusted. Many tech companies are following Facebook's lead and will likely implement the virtual and augmented reality tools the company shared in order to make remote work even more accessible.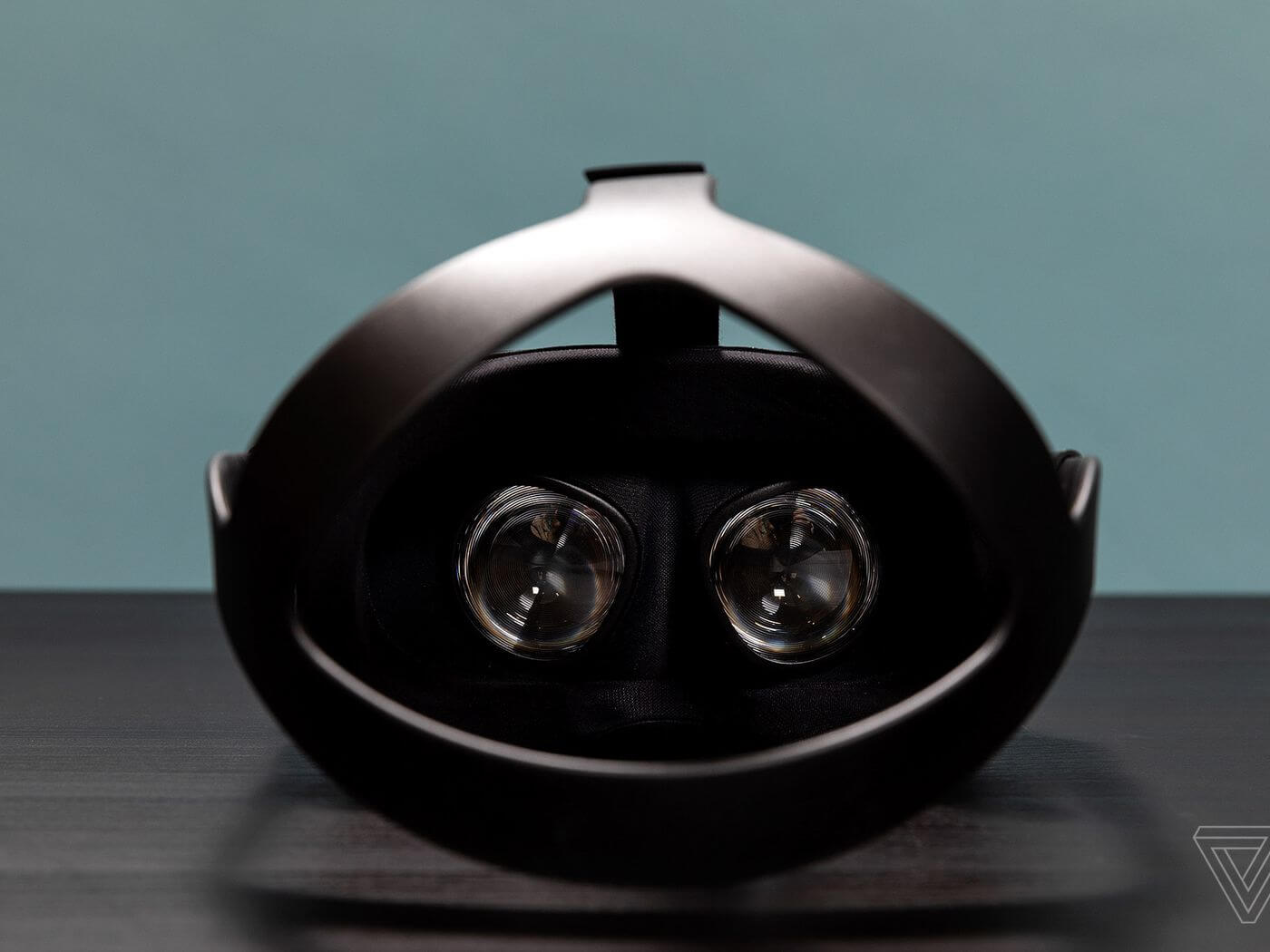 2. Spotify is becoming the industry leader in podcasts
Spotify just announced that popular podcast show The Joe Rogan Experience will become a Spotify exclusive starting in September. The deal exceeded $100 million, according to Rolling Stone magazine. Given how popular the podcast show and Joe Rogan himself is, this deal could make Spotify an industry leader in the podcast world, much like Facebook is to the social media world and Netflix Inc. to the streaming world. 
Spotify also has ads in their podcasts unlike their competitor Apple, which is another way the company makes its money from podcasts. In fact, advertising could account for 12% of Spotify's revenue according to Bloomberg Intelligence. Unlike Apple, however, Spotify's business model only includes music and podcasts which is why they are taking advantage of becoming the leader in podcasts, rather than the music industry where royalties and copyright cost the streaming service money. From algorithm podcast playlists to having The Joe Rogan Experience exclusively, Spotify is set to thrive in the podcast world.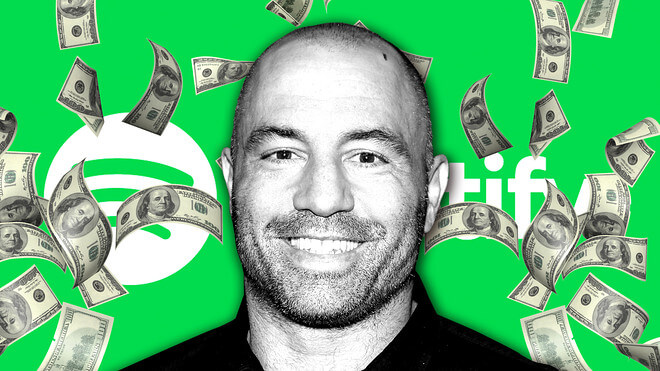 Photo retrieved from MarketWatch
3. Chipotle's latest TikTok campaign
Chipotle just launched its latest campaign on TikTok, which includes a secret menu, order hacks and a feature called "The Complete Customization Chipotle" where consumers can customize their order. Deliveries will cost users $1 if their order is over $10 until May 31st. The campaign, which is exclusive to TikTok, is likely an effort to appeal to younger demographics, who make up most of the TikTok user base. 
With the rise of online food orders, the company is using this time to better their digital campaigns by using TikTok, an app that's thriving amidst COVID-19. Not only does this position Chipotle as a Gen Z and Millenial brand, but it also gives them an opportunity to pave the way for other brands to turn to TikTok to create unique campaigns that cater to younger demographics.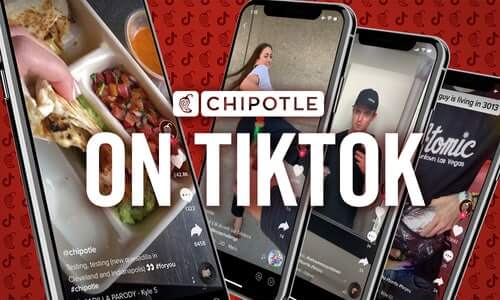 4. Reddit's Advertising School
Reddit has announced a new "advertising school" program. The program is community-driven and will enable users to learn about advertising from other users who work in the industry. Users will be able to choose from a variety of programs including Copywriting, Art Direction, Digital and more. The teachers will deliver online lectures and online assignments for students to complete, and it will run once a week. 
The program will be free and can help many people looking to get into the advertising industry, or those who are already in the industry but want to improve their skills in another area. The overall program comes as a response to the COVID 19 pandemic, after many people were laid off from their jobs and schools and resources were cut. Applications for the program started earlier this week, but those who are interested can still apply.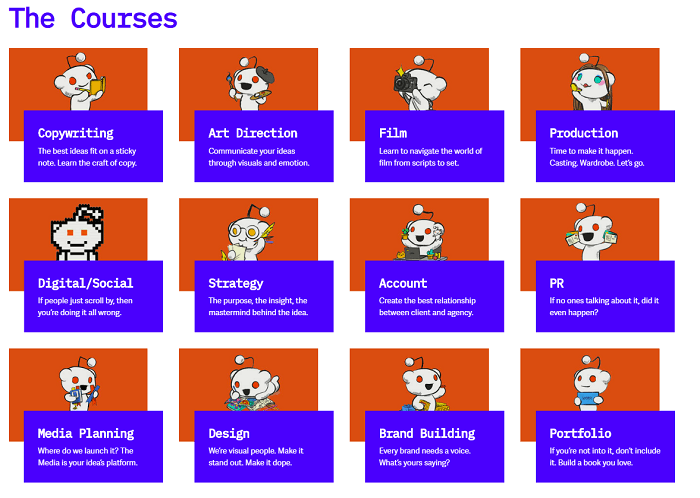 5. John Krasinski's
Some Good News
picked up by CBS
John Krasinski's show Some Good News which premiered on YouTube has been picked up by ViacomCBS. The web series was created in order to share positive, uplifting news during the COVID 19 pandemic. The show will air as a segment of CBS News, and will also be available on CBS All Access. Each episode has reached about 2 million views on YouTube, and most of the stories were shared by fans using the hashtag #SomeGoodNews. While Krasinski is licensing the show to CBSViacom, he will no longer serve as the host but will be an executive producer and remain involved in the production.
The show had a positive effect on its audience, which is what the world needs during a scary time. There are currently eight episodes available to watch on YouTube right now, but until the CBSViacom version premieres, Krasinski will not be posting any more episodes on YouTube.