So autumn arrived… But what better way to wallow in the post summer blues than to cosy up with a warm grown-up beverage of your choice and take in some digital news? 
Wow, the weekend really snuck up on us, didn't it? Time to tone down the hustle, put up your feet and take in all the goodness from the world of digital. This week's biggest news was definitely Apple's big event where they announced the iPhone 11 among some other stuff. Samsung develops an all-vertical concert, McDonalds is using AI in the drive-thru and more. So sit back, relax and enjoy the ride.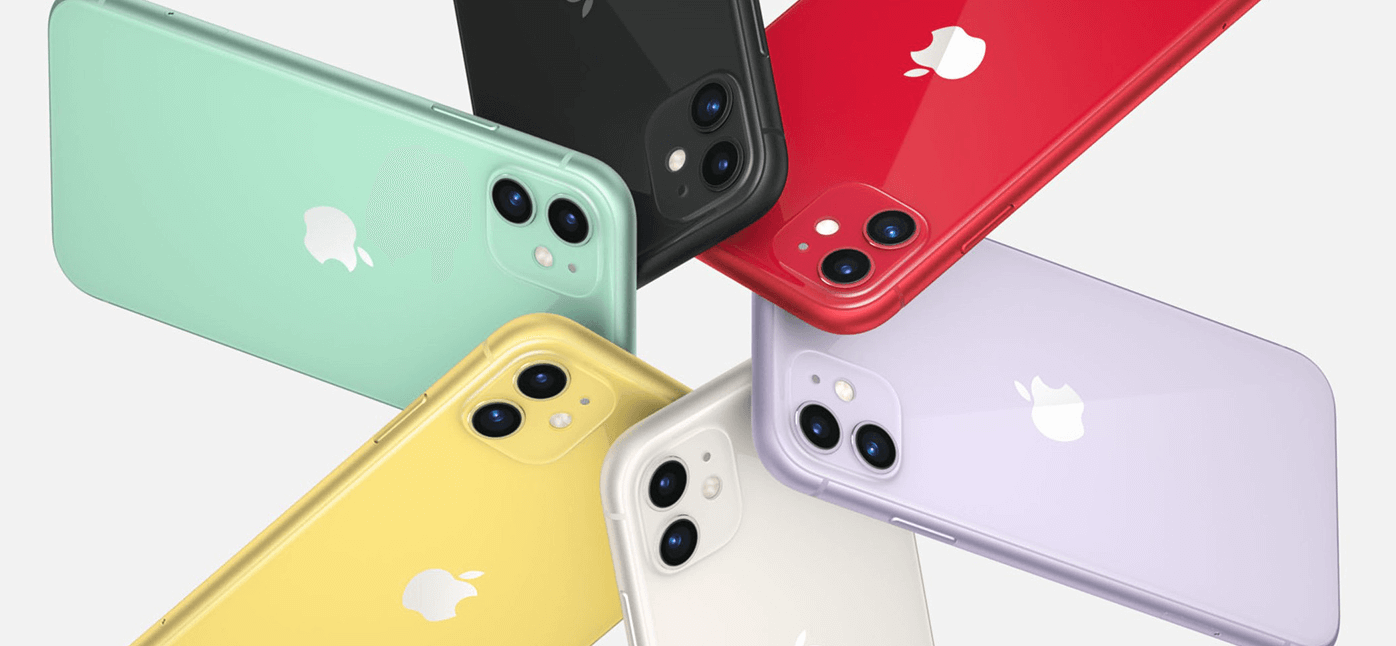 All the pretty colours
1 – Meet the iPhone 11
As with many iPhone updates through the years, the new iPhone will be faster, brighter and take better photos and videos. I mean, as smartphone users, what more could we want, right? Well, according to reviewers, the new iPhone 11 sticks to exactly that. The hardware behind the new camera is a substantial upgrade from previous iPhones and a bevvy of new features will allow anyone to create professional looking content. Beyond the camera is an improved screen and a better battery, but the one thing a lot of fans are excited about are the new colour options. The new iPhone 11 will come in purple, white, green, yellow, black, and red. So, does that mean we'll hum and haw about what colour we want, only to do the same over a new case? This is all feeling very familiar. But that's kinda the point with the iPhone 11. Same, but better. Oh yeah, Apple also announced a new iPad, Apple Arcade and gave a preview of Apple TV Plus.
2 – Nike eSports Jerseys
This might not be digital news in the traditional sense, but eSports are quickly becoming recognized in the sporting and competition world. So much so that there are rumours certain games could be coming to the Olympics. But before we start having Fortnight podium dreams, there's merch money to be made. And leave it to one of the biggest athletic wear companies to invest heavily. Nike is now developing eSports jerseys and will sell them alongside all their successful soccer and basketball jerseys. They made the big announcement at the League of Legends Pro League on China by showing off some of the league's most accomplished players in the new threads. And in true Nike form, the relationship with eSports will go beyond fashion as they are dedicated to helping improve eSport athletes whether it's through apparel or even training.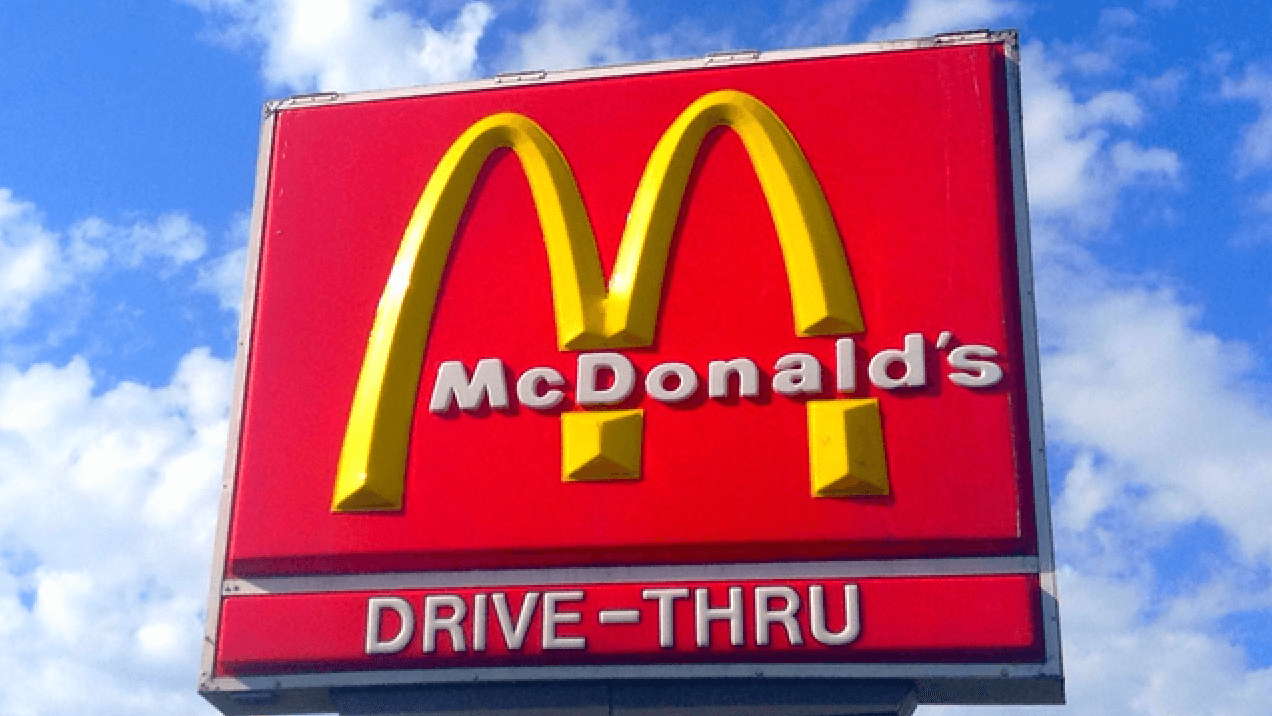 Would you like AI with that?
3 – McDonald's AI Drive-Thru Voice
Picture this: You roll up to your local McDonalds drive-thru and you start speaking your order into the 30+ year old mic. The voice on the other end is barely audible and as you review your order on the screen, you see that it's all wrong. Now, this doesn't happen every time, but depending on the connection, the person on the other end's ability to hear you and whether you have an accent all play major factors when it comes to getting your order correct. Well, McDonalds has had enough and recently purchased Apprente – an AI company that specializes in voice recognition. The intent is to improve the drive-thru experience by building a bot that can understand multiple different accents and help build and confirm orders more efficiently. And, according to McDonalds, this is only the beginning when it comes to AI as they hope to bring this technology to kiosks in their restaurants and their mobile app in some capacity. Why yes, I would like fries with that.
4 – TIME Magazine's AR Rainforest
TIME Magazine wants to take readers beyond the page and into the amazon with their Immersive app's latest addition. This time readers can use Immersive to expand on their story "Inside the Amazon: The Dying Forest," by activating the AR feature to see and interact with the piece. The experience isn't just about activating cool tech, the purpose is to show users how the Amazon is rapidly changing within their own environments – and all narrated by none other than Jane Goodall, of course.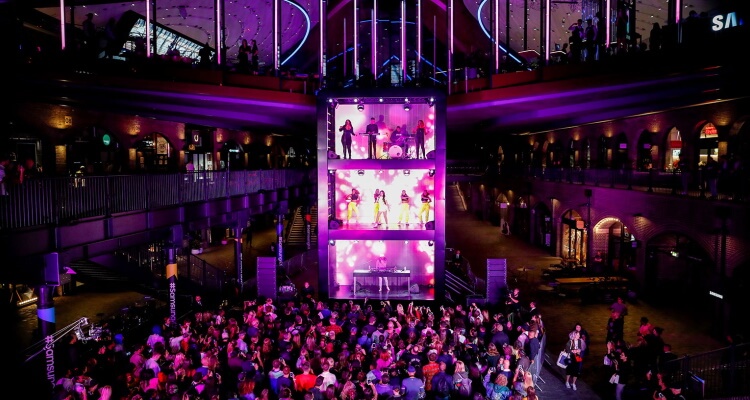 Capturing live vertical experiences
5 – Samsung's Vertical Concert
Holding up your smartphone has seemingly replaced the old tradition of holding up a lighter at a concert. I don't think a lot of people are complaining to be honest, in fact a brand like Samsung is truly embracing this. Vertical content is really taking over thanks to smartphones. It's easier to hold and capture with one hand and allows fans to quickly add to their Instagram Stories. This behavior literally influenced a concert in London recently as Samsung sponsored a completely vertical musical experience. The stage was stacked three storeys high and gave fans the ability to capture all three within a single shot. Not only is this a great example of understanding user experience, it's also a glimpse into the future of live events.