What the what? How is it already October?
Bundle up and grab a stiff drink to keep you warm this weekend. It's getting spooky cold out there! But the internet is still piping hot with digital news. So read on to learn about Instagram, VR, Spotify updates and more.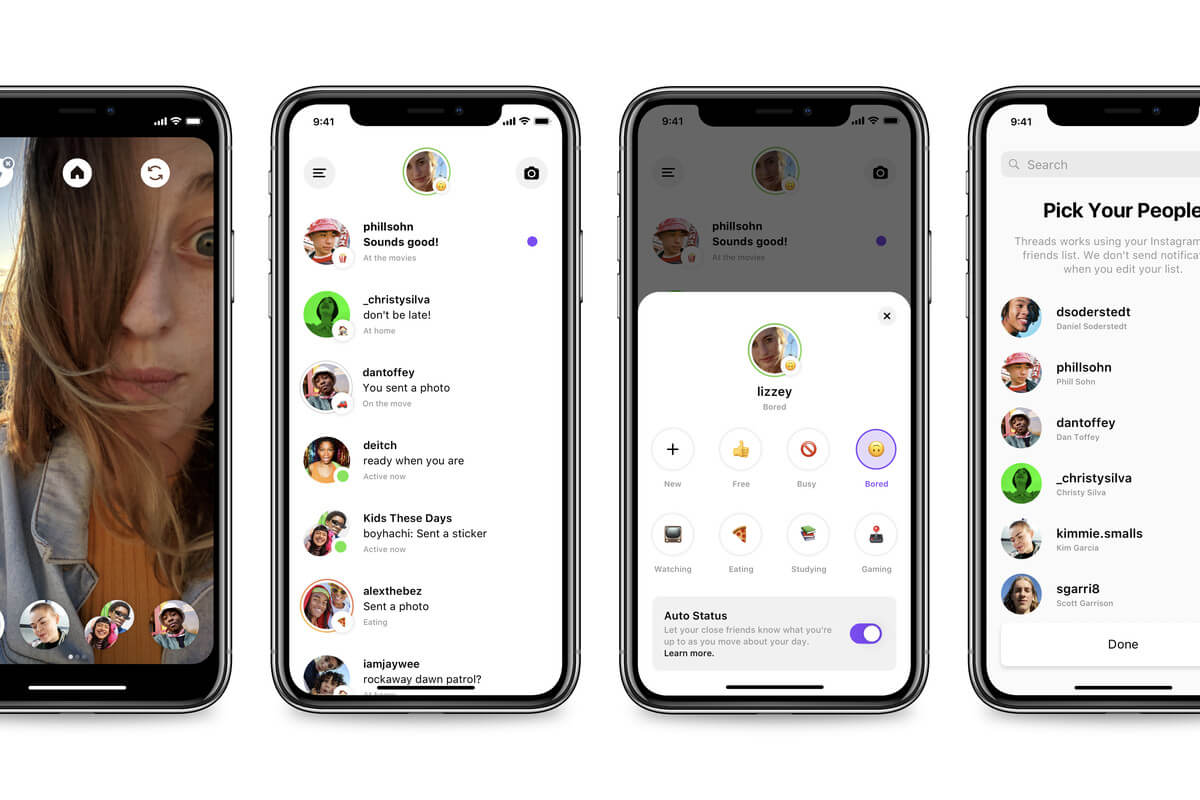 Why, Instagram, why?
1. Instagram Threads
Extra, extra, read all about it! Instagram has launched a brand new app called Threads intended for messaging with just your closest friends. But… Why? Sounds to me like they're going after the very thing that makes Snapchat stand apart.
It comes with three main components: a camera, an inbox, and a status screen (throwback to the good ol' days of AOL). That's it. No filters. No AR lenses. And, quite frankly, no obvious reason as to why someone should download yet another messaging app. 
The most questionable feature, though, is the "Auto Status" screen. Even after Facebook's recent (and on-going) data scandals, they still think it's a good idea to openly track your location and share with others exactly what you're up to at any given moment. Yikes. Instagram seems pretty confident, though, because they've launched the product globally instead of a slow roll out. So give it a download if you're curious!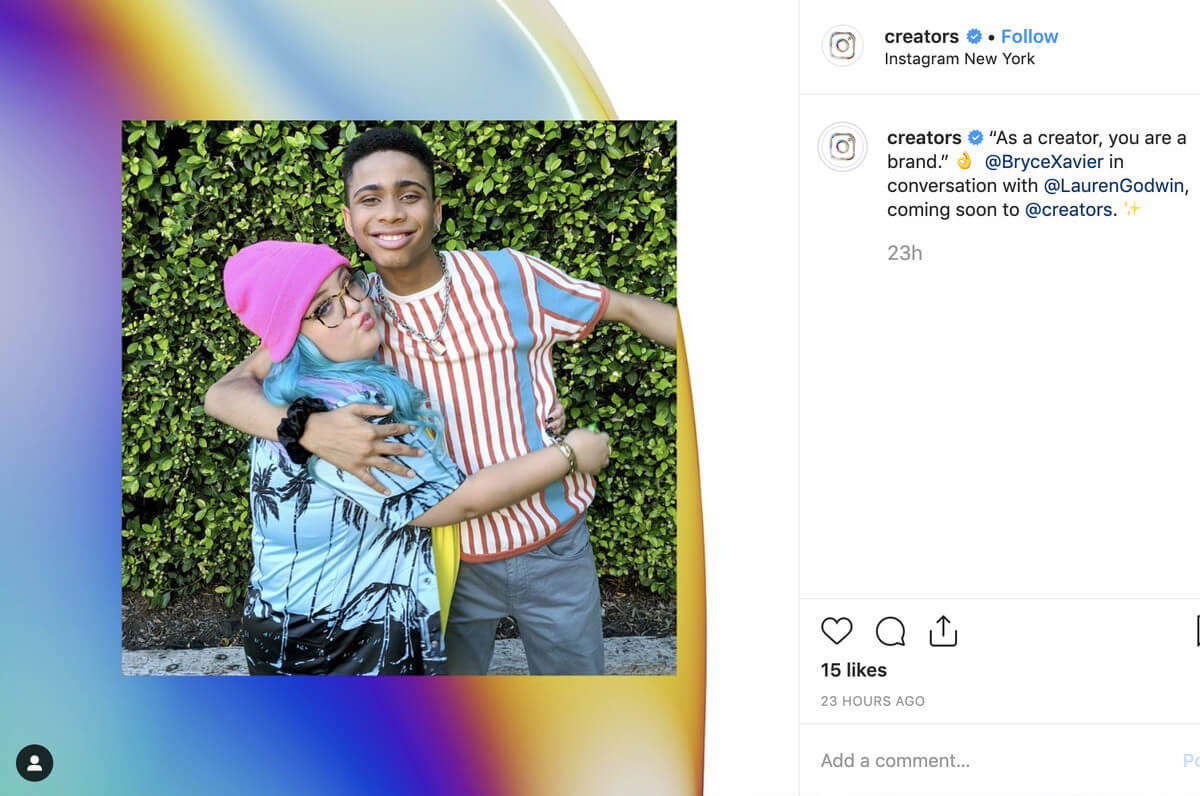 Follow @Creators for IG tips & tricks!
2. @Creators
Also in Instagram news, the social media giant has created an account with the handle "@Creators" intended for connecting with influencers and teaching them how to "maximize their Instagram presence, and build their audience on the platform." The account is really prioritizing sharing tips and tricks for IGTV Instagram's long-form video feature that has yet to gain significant traction. It also appears that they'll be using the account to answer some of their users' most burning questions with an FAQ Stories Highlight. Smart move, Instagram.
3. Airbnb Everything
I've noticed something within the digital space lately; there's rental services for everything. In this article by Wired, they're calling it the "Airbnb for Everything Age" or the "sublet economy." And it's true!
"There are Airbnb-style marketplaces for cars (Turo), for garage storage (Spacer), for private jets (Jettly). You can rent someone's bed for a midday nap (Globe) or even take a dip in someone's pool (Swimply). People are interested in turning their under utilized assets into something that can make them money each month."
I for one am still waiting for an app to come along where you can rent animals. I can't be the only one willing to pay top dollar for that!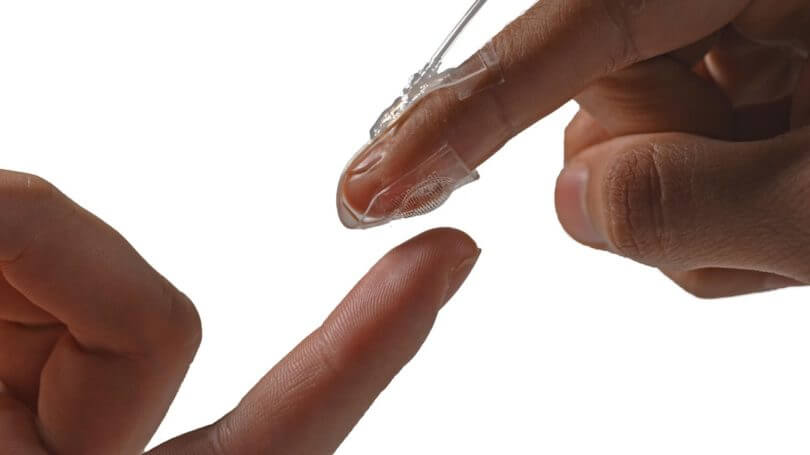 Ever heard of artificial skin? *shudders*
4. Artificial Skin For VR
I know, I know. The term "artificial skin" gives me the heebie-jeebies, too. But I promise it's worth the read.
Scientists have been working on a type of wearable, malleable, skin-like material that, when worn over a user's body, gives a way more realistic sense of touch than other haptic feedback technologies. Basically, the "skin" is made of silicone and flexible electrodes and gives feedback in the form of tiny vibrations. Watch this video to see it in action.
Eventually, this technology can be used for both doing good, like rehabilitation, and for fun, like immersive AR and VR experiences. Would you be down to give it a try?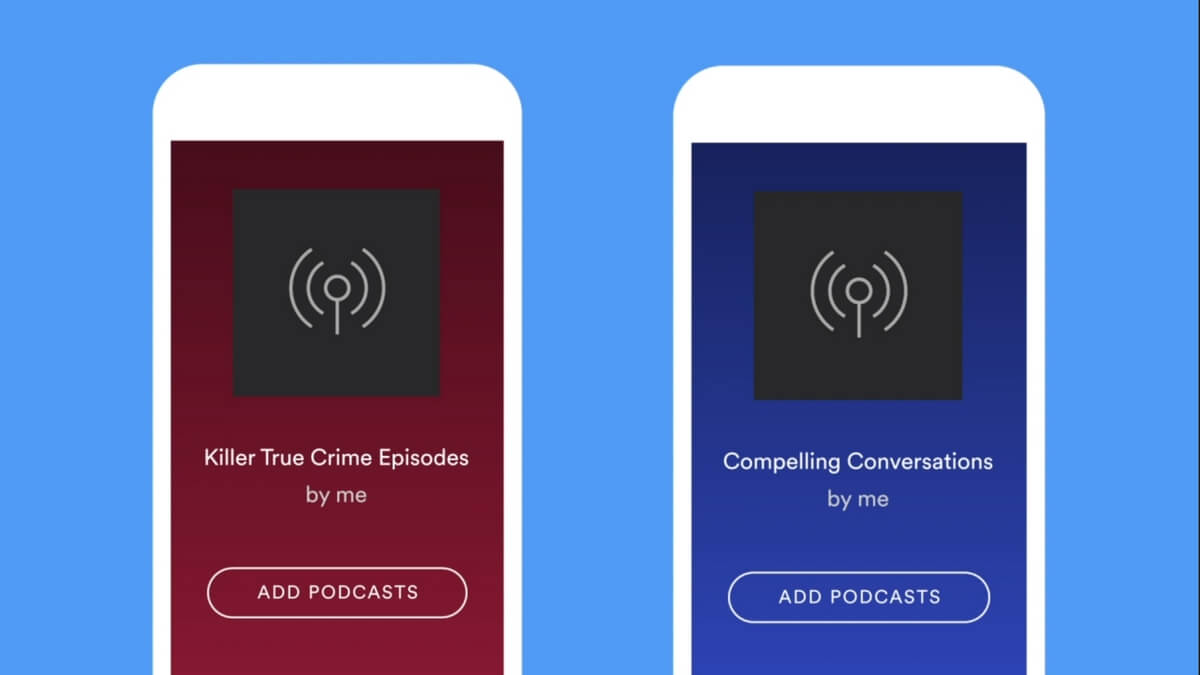 Playlists for podcasts!
5. Thanks, Spotify
Finally, Spotify has announced a new feature that will allow users to do something many have been wanting for a while; adding podcasts to playlists. There are currently over 3 billion user-generated playlists on Spotify. It's how people nowadays organize, favourite, and consume audio entertainment.
This new function makes a lot of sense for the platform, especially since Spotify is really diving into the world of podcasts head first. There's already hundreds of thousands of podcasts available for streaming on the platform, so now you can create playlists for different themes or just your favourite episodes. Thanks, Spotify.