Should virtual reality be in your marketing budget?
Marketing and VR is a match made in moneymaking heaven, unless of course you get it wrong. While some big players are winning the VR game, others still aren't quite sure how to play. VR is expensive, relatively unknown, and an addition to an already large amount of communication platforms, however, its power to shift perspective goes unparalleled. So, before you venture onto the VR marketing field here's a few of the game rules.
Is it a natural fit?
We are talking a 'Cinderella' kind of fit. You should only create in VR when it's your content's natural habitat. In VR if you manage to fully immerse your audience the win can be huge, but then equally so is the loss. When creating for VR, ensure that VR is the place where your idea belongs, because nothing sits on the give-and-take fence like VR. On one side, it fools the brain so naturally it can be overwhelming, and on the other side, creating for VR is a foreign expensive affair. So, if your idea/content is best communicated via more 'traditional' platforms then do that.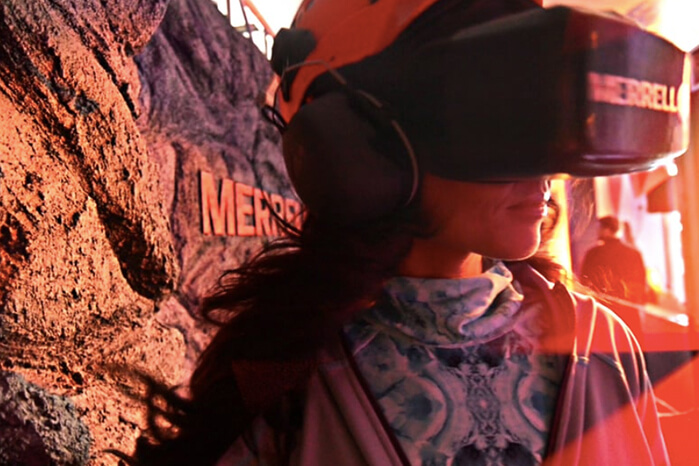 The VR has to make sense for your product/brand
The takeaway here is, don't do VR for the sake of it. If your idea is active or participatory, then embrace the medium, go wild, and enjoy the process. Merrell Trailscape is a VR brand experience that makes strategic sense by enabling people to feel alive in their product. Which brings us to the second point.
Who is your audience?
Users are still the game. If you're creating for busy moms you need to think about how much time they can or will dedicate to a Google Cardboard VR experience and this might start with a simple, 'how will they get your cardboard?' And don't forget how tech can be incredibly intimidating for some people. Think about what physical demands your experience will have on your audience, can they swim for longer than 10 minutes? Or run on the spot? Or fight off zombies?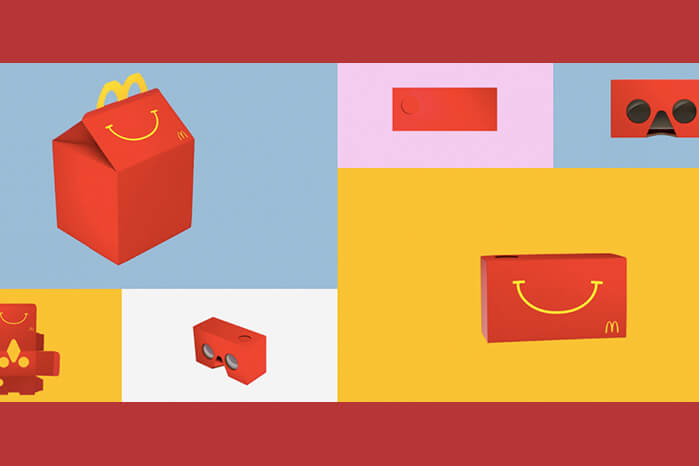 Understand how VR can fulfill the needs of your target
At the moment, VR is championing product demos, company walkthroughs, and staff training areas where the headsets can be shared and newbies can get a helping hand. For McDonald's that meant, Happy Goggles. They revolutionized their Happy Meal boxes so that kids (and their parents) can build VR headsets while sitting in the restaurant and entertaining their children.
How do they move?
You are no longer a storyteller, but rather a guide. You are creating a world where your audience creates their own stories. In order to build a world for your audience, you need to know how they will experience the world you create, what will drive them through the experience, and what will make them share it. It's also important to understand your chosen VR platform. Are you building in mobile or the 3D space using a Vive or an Oculus, and how available is it for your intended audience?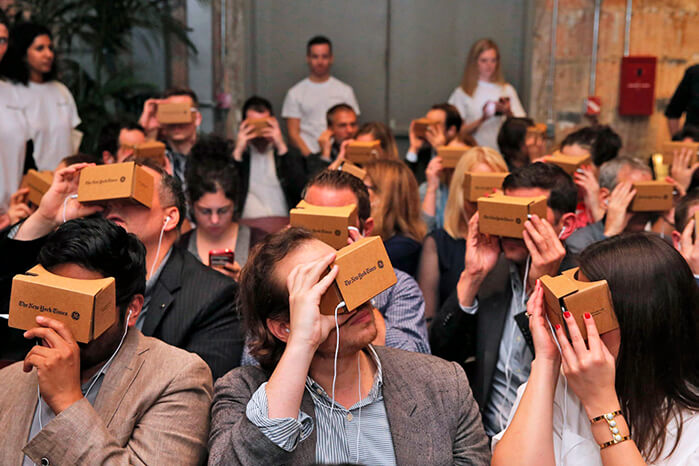 "Know your audience, understand them, and then entertain them."
The New York Times figured out how to reach their users by giving out 300,000 Google Cardboards, they provided the audience with the tools they needed to enjoy their content. In VR, people are less forgiving, you need to know your audience, understand them, and then entertain them.
What's next?
Making VR is hard. For VR to really take off and be attainable beyond the Fortune 500, and without millions of dollars to spend on advertising and marketing, some things need to change. We need to combine resources to lead the hardware, software, and content in one direction, working together seamlessly. But do not lose sleep over it as this has already started to happen. WebVR is allowing people to use crowd sourced assets with many online tools to help people create VR experiences together. The dawn of VR is here and you should definitely take part, but do so with a winning game plan.