When you think about Augmented Reality filters on your phone, the first thing that comes to mind is probably when someone posts which Disney princess or Friends character they are.
And you're not wrong. AR technology is fun, easy to use, and it's allowing just about anyone to become a brand advocate. But that's just the tip of the iceberg. To really see the future of this kind of marketing technology, let's take a close look at how the fashion and beauty industry is leading the way.  
The fashion and beauty industries are implementing augmented reality and it's helping brands both with digital marketing and sales. Other brands can learn that by allowing consumers to engage with AR, creators are no longer being defined, and online shopping is becoming even more accessible. 
Creators Become Brand Ambassadors:
Part of AR being used by fashion and beauty is due to COVID 19 as shoppers are relying more on online shopping. Beauty retailer Sephora, for example, uses AR technology to aid consumers in skincare and makeup purchases.
AR filters seen on social media apps such as Snapchat and Instagram are important digital marketing tools. By having brand logos on filters, brands are able to tap into free advertising space. Users share brands' AR filters and their followers use the same filter to share their own version to a different network, which increases brand awareness.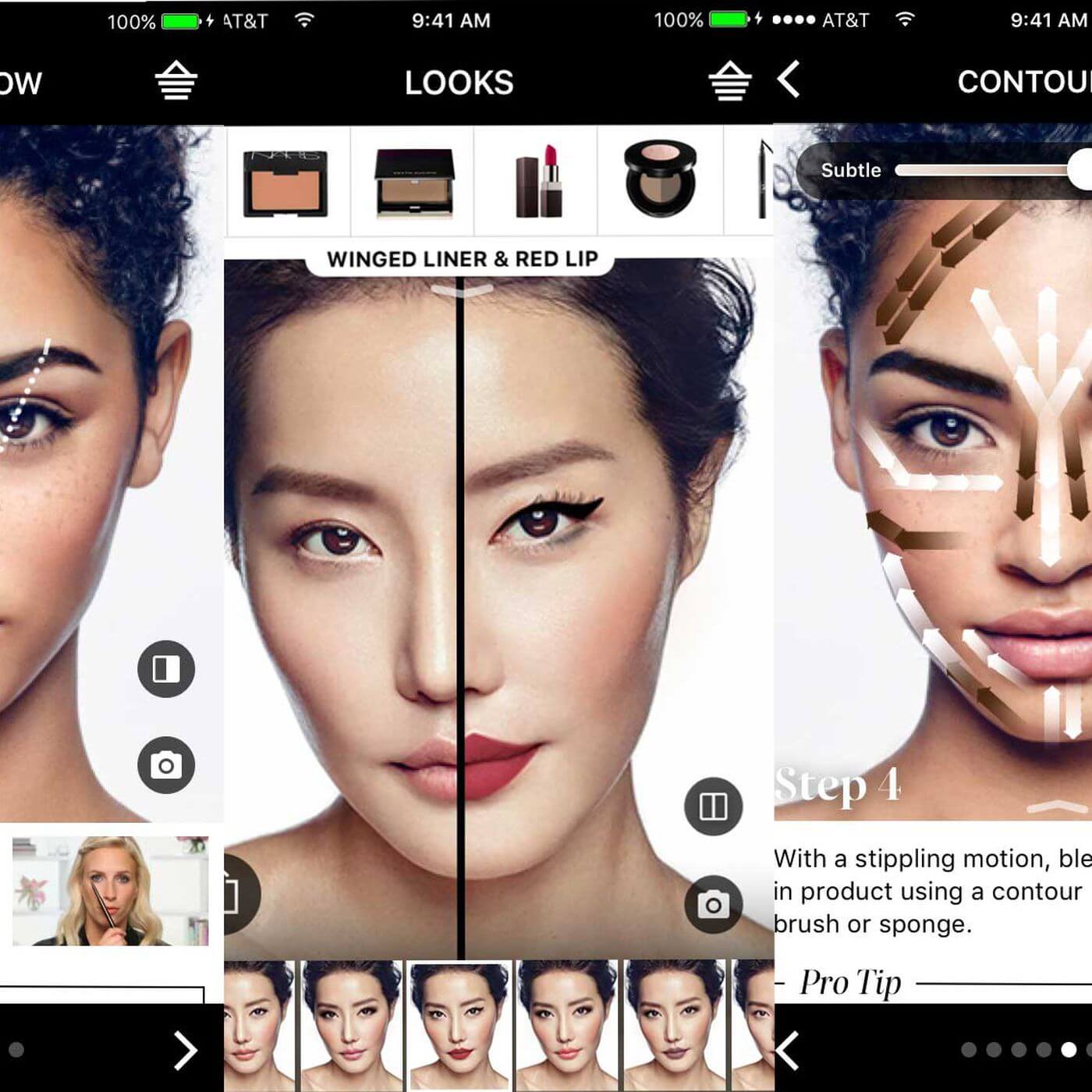 AR for Marketing:
Inside social media apps, brands are recreating the product experience. For example, Dior Makeup launched an Instagram AR filter which includes an artistically designed firework overlaid on the user's face. The idea was to showcase their 2020 makeup launch, and by creating a unique filter, users can freely advertise Dior's makeup launch. Similarly, beauty brands such as Lancome and Kora Organics have turned to Snapchat to create filters that users can use to try on makeup or to enhance their appearance.
In the fashion world, fast fashion brands such as Bershka have created AR filters such as "What's your power," which randomly choose a Power Puff Girl character for users, and "Horror Cinema", which overlays a scary movie effect. Both filters were created as part of different clothing line launches.  Fashion brands are realizing how important AR is for marketing, which is why you're seeing more and more branded filters from fashion brands.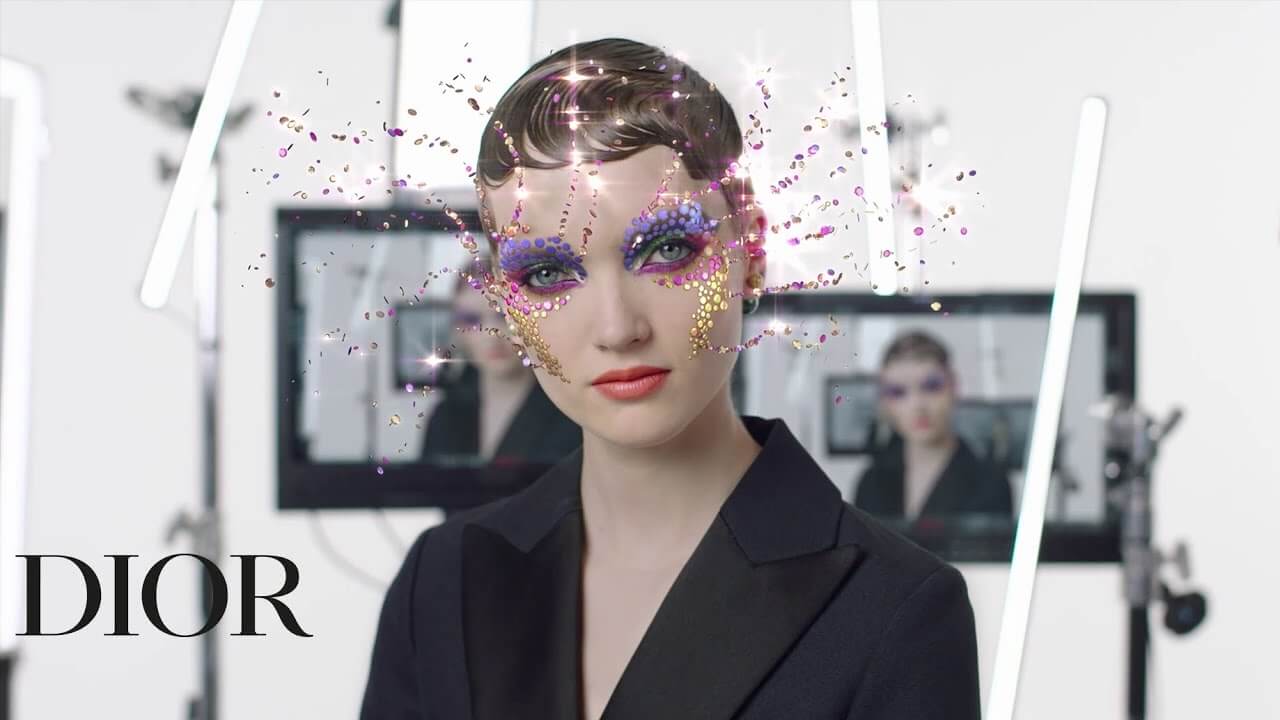 Beyond Advertising:
If there's one thing COVID-19 taught the retail sector, it's that online shopping has become extremely important to consumers and brands. For fashion and beauty brands, it's no longer good enough to only have a good website and social presence.   Pushing the boundaries with augmented reality is an important part of the modernized online shopping experience. 
The new consumer journey starts with an influencer using a branded AR filter on social media: for example, Dior's makeup AR filters. consumers view Dior's branded filter and share the filter with their own network, thereby becoming a brand advocate. Consumers see the filter circulating around their networks, visit Dior's website, and try on the makeup virtually through AR. after seeing it on influencers, peers, and themselves, consumers order Dior makeup online. 
Makeup is something that is visual and most consumers want to see what they look like before making a purchase. Consumers are therefore more likely to purchase products from a retailer, where they can see themselves with the products on them. In fact, Shopify has found that viewing 3D products in AR increases conversion rates by up to 250 percent. Another example is Gucci's latest AR shoe try-on experience. The luxury designer partnered with Snapchat to let users try on shoes, with the option to purchase them online.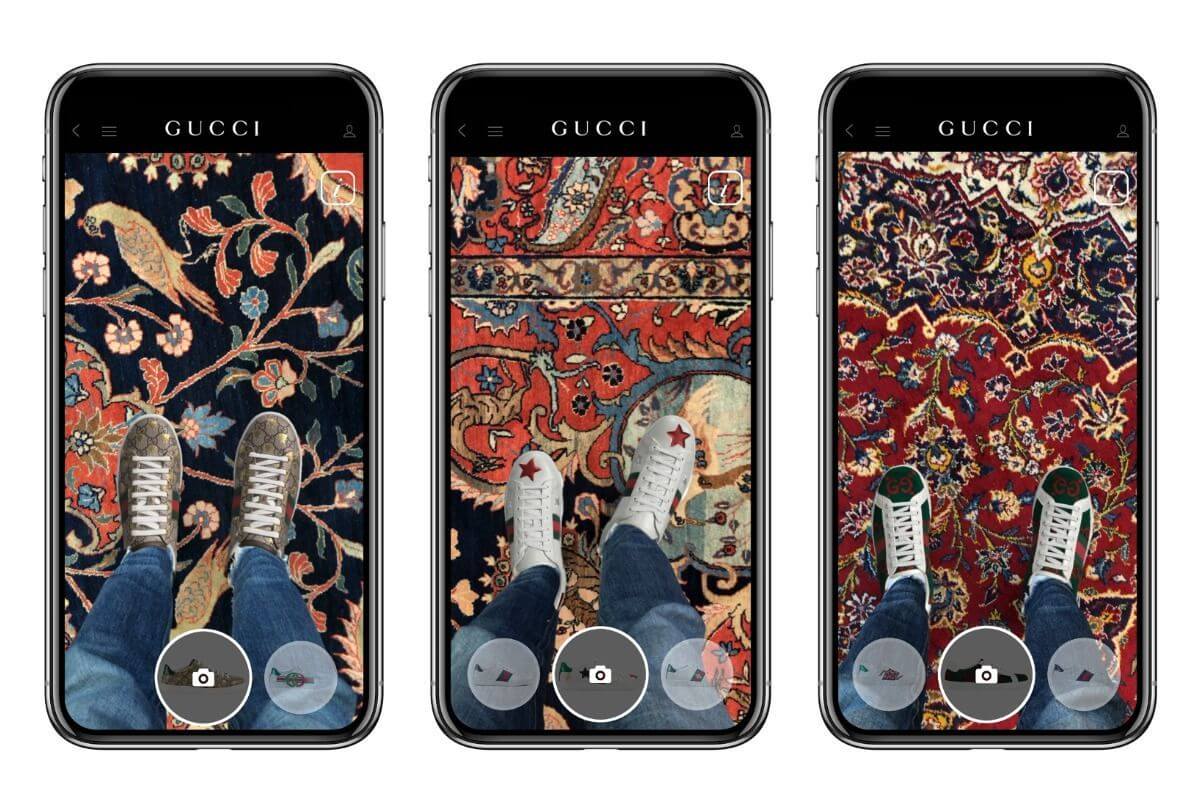 Redefining Influencer Culture:
Perhaps one of the most unique parts of marketing with an AR filter is the fact that it isn't limited to a certain type of person. Fashion and beauty Instagram influencers tend to be the same 'look.' In an article published by Paper Magazine which compiled a list of Instagram's most famous influencers, it was shown that most of the influencers were young, white American women. 
Because AR filters can be used by anyone, creators no longer have to feel the need to strive to be a specific type of influencer. They can create unique content that their followers can share, and those same followers could use the filters in their own specific way. This is an important step in digital marketing. Whether users have sixty followers or six million, the AR filters will be used differently and shared by different networks.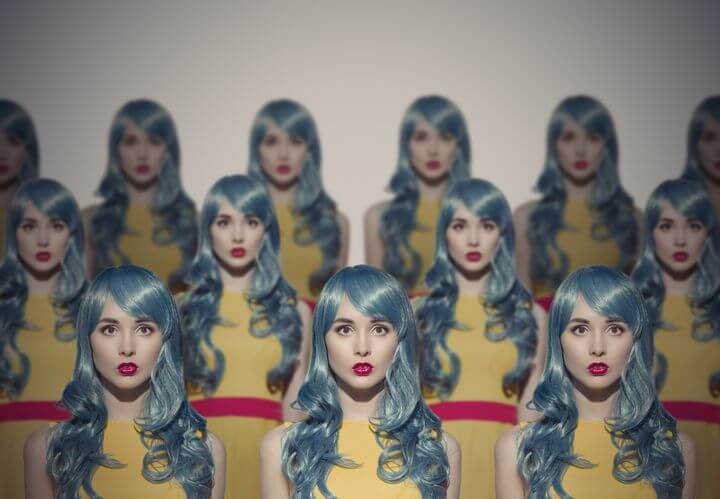 Photo retrieved from Huffpost
Key Takeaways:
As augmented reality technology becomes more accessible to companies, it will change the way consumers shop. Fashion and beauty are already beginning to see results from this, and research shows that the general retail sector is expected to spend $1.5 billion on AR and VR technology in 2020. COVID-19 accelerated the push for prioritizing virtual shopping, and retailers are creating a modern shopping experience through equal parts experimentation and partnership between social media and consumers. 
While some may critique the thought of humans becoming cyborgs through the increased use of AR filters, the amount of creativity and freedom that comes with them is something that brands who aren't in the fashion and beauty industry can learn to use in their own advertising and online stores. Limiting a creator means creativity and diversity get compromised. By using augmented reality filters, all users are creators, and even if that just means sharing a funny filter or virtually trying on a new hairstyle, brands are allowing users to advertise their brands in their own personal ways.