It's time for another edition of Talk Nerdy to Me, a series of fireside Slack-Chats where our resident geniuses explain their complex processes to a creative person.
For those dropping in, strategists are the 'airwave controllers' of the ad world, an example of a strategic thought that directed successful creative is OUTtv's show Dragula. The show needed to create awareness and drive subscriptions on their streaming platform, so our strategists led an integrated digital/social campaign along with retargeting tactics, which led to an influx of subscriptions.
This week we talk to Shane Kelly, one of our talented strategists, about how he tackles digital strategy. It's an opportunity to talk to the guy who makes sure the 'fun stuff' works hard to solve the business problem.
MICHELLE – Why did you become a strategist?
SHANE – It was a gradual thing. I studied marketing: I was noticing campaigns that obviously used research to uncover insights that informed the creative process. That got me into research, from there I wanted to be more involved in using the findings to help solve clients' business & communications problems.
MICHELLE – How does strategy impact the creative?
SHANE – Ideally the strategy, and the briefing that introduces it, helps creative teams understand how they could solve clients' problems. Briefings should clearly frame the problem we're trying to solve & who we're trying to influence, but also shed light on how we could convince them to react as our clients need them to. All going well that should help!
MICHELLE – What is the best strategy you've ever seen?
SHANE – I think The Guardian's Three Little Pigs campaign found a great way to use various trends that were threatening their business (e.g. the rise of social media as a source of news at a glance in favor of bothering to read the papers) to make a virtue of what they had to offer (comprehensive reporting that tells the whole story).
MICHELLE – What's your process?
SHANE – The specifics vary as much as client briefs do. Strategy is all about problem solving and different problems require different approaches and inputs to get to a solution. In general, the rough flow through a project is probably as follows: Discovery | Analysis | Putting together a plan | Critiquing said plan | Thanking God you hadn't shown anyone yet | Trying again.
MICHELLE – What technology do you rely on for research?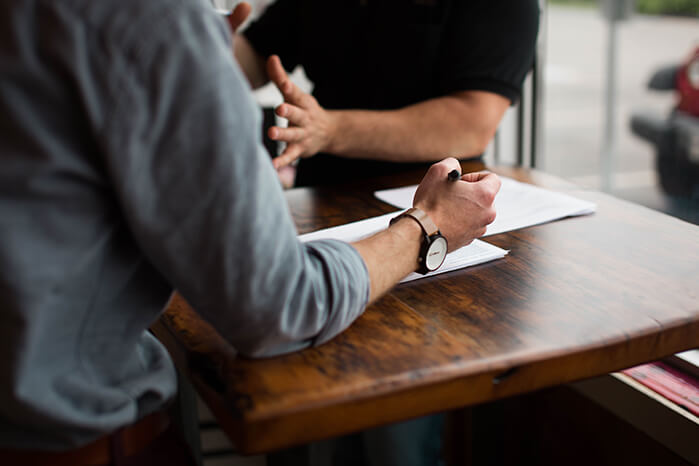 Technology is nice, but talking to people is even better
SHANE – This also varies depending on the project. There are loads of great ways to use technology to do research and see how people feel about an issue, but ideally, you want to talk to them. For example, for one project we're working on at the moment we're helping a client put together a "digital roadmap"- a plan for everything they need to implement from a digital perspective to improve the customer experience from pre-sale research through to ongoing servicing.
Lots of digital analytics tools have helped us learn what people think about shopping in this category, and identify bottlenecks in the online journey. But, it's only by talking to store managers, customer service reps and customers themselves that we'll really get to understand the issues we need to address, and get a better grasp on how to go about solving them.
MICHELLE – How do you think the digital age is influencing the work of a strategist?
SHANE – It creates amazing access to all kinds of information that helps inform your work… It also creates lots of challenges in arriving at a solution given the challenges that come with today's media landscape, but there's also more possibilities for you there.
MICHELLE – What's the ideal deliverable for a strategy project?
SHANE – Something clear but comprehensive.
MICHELLE – How do you keep strategy up-to-date?
SHANE – Hopefully your process guarantees that. The nature of the role requires you to be pragmatic, so with that you're always thinking in terms of the current context.
Next time you look at an ad think about the strategy and the problem it's trying to solve, or you can just sit back and enjoy the creative. If you have any questions please contact us, we love the chats!