Welcome to the third edition of Talk Nerdy to Me, a series of fireside Slack-Chats where Pound & Grain talk tech with our team and special guests. In today's edition we explore the phenomenon that is Raspberry Pi, not the tasty berry-filled-delight but the piece of tech that's changing the way we connect. Today Haig Armen, Associate Professor of Interactive Design at Emily Carr University of Art & design, will explain everything.
Haig has always been on the horizon of how people consume and receive content, and works with students to help them deal with their ever-shifting canvas. Which brings us to the Raspberry Pi, a full computer that is only $35. A computer that is teaching the world to code. A computer culture driven for children, by children.
Here we go.
MICHELLE – So what exactly is the Raspberry Pi?
HAIG – It's a really small computer for $35. It's mainly educational and is a great a prototyping tool. It really helps you think your way to the next product.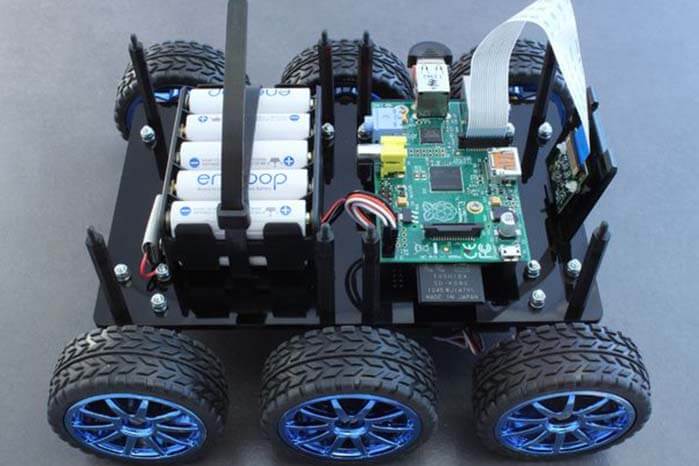 "Basically, your kids can make robots."
MICHELLE – What's so fascinating about it?
HAIG – The price point is part of it and the fact that there isn't another board like it. It's also very easy to use and experiment with. The Raspberry Pi foundation has been very adamant about gearing this towards kids. All the tutorials are for 7-year-olds and up. Basically, your kids can make robots.
MICHELLE – Wow, so you can build something from scratch?
HAIG – Yes! It will allow kids (and adults) to understand the fundamentals of how everything works from the ground up. It's less about mechanics and more about the marriage of software and hardware.
MICHELLE –  Interesting. So how does Raspberry Pi and the Internet of Things work together?
HAIG – I don't like the term Internet of Things. It makes it sound useless. I like calling it, Connected Objects. Basically, smart objects are smart partly because they have sensors. They can notice when things are different. This is where Raspberry Pi comes in, as soon as you boot it up it's looking for a network and wants to connect to things.
MICHELLE – So what does design have to do with Raspberry Pi?
HAIG – Raspberry Pi is a way of expanding what our students can change in the world. One of the reasons people become designers is because they feel that they can create a better version of the way the world functions around us. Essentially, you do a lot of people watching and watch for awkward moments and wonder how you can improve on that experience. Observing and looking for opportunities to design. Raspberry Pi allows you to experiment with your ideas of the better world.
MICHELLE – How easy is it to destroy a Raspberry Pi?
HAIG – Raspberry Pi is really hard to blow up or fry. It's part toy so you can have fun without worrying about damaging an expensive computer.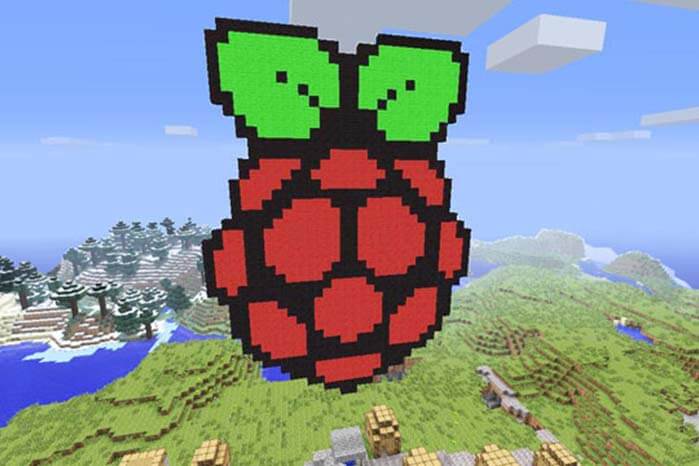 Make child-friendly servers for Minecraft with a Raspberry Pi
MICHELLE – That's good to know. What's the best example that you have come across?
HAIG – Well, I have to make a personal plug! About 3 years ago, I noticed how kids play using network games, like Minecraft, in public places where they are open to inappropriate things. My son didn't have a good experience; someone just burned his rollercoaster down for fun. This is called 'grieving'. I asked other parents if their kids have had the same experience and it turned out they had. So, I made a Minecraft server, called Mineblock. A kid can throw it in their backpack and it makes their own network for 7/8 kids to play the game together. Protecting them from the inappropriate behaviour of others.
On that note, why not keep up with kids and get a Raspberry Pi? Work on designing a world free of frustration. And while you're at it check out Mineblock, Haig's super cool project.