So, you are going to SXSW. Congratulations, it's going be awesome! And to help you out we've put together a list of things to remember as well as some suggestions on must see sessions. Here's what you really need to know.
1. ABC
Rule number one of SXSW is Always Be Charging. Whether you're summoning an Uber, joining a conference call, live blogging (or streaming) a keynote, or using Peach, Kik, Yik Yak, Ello, Hyper or even good 'ole fashioned' Facebook and Twitter to find out where the big party is that night, you'll be relying heavily on your smartphone. And your battery will drain, guaranteed. When you see an outlet, don't even think about it, just plug in.
2. THE SOUND OF ONE HAND CLAPPING
At any given moment, there may be a much better speaker somewhere else, or a better party with a way cooler DJ. Get over it. If you are enjoying where you are at, then be in the moment and take it in. If you aren't enjoying it, then just leave.
With hundreds of sessions, and just as many parties and events, you can't possibly get to it all. Those that try, fail miserably. Pick a few key things you'd like to attend, and go to a few random one's that you normally wouldn't. Leave your dance card open, and see where it takes you. Make sure you strike up lots of conversations along the way. Trust me, it's going to be interesting.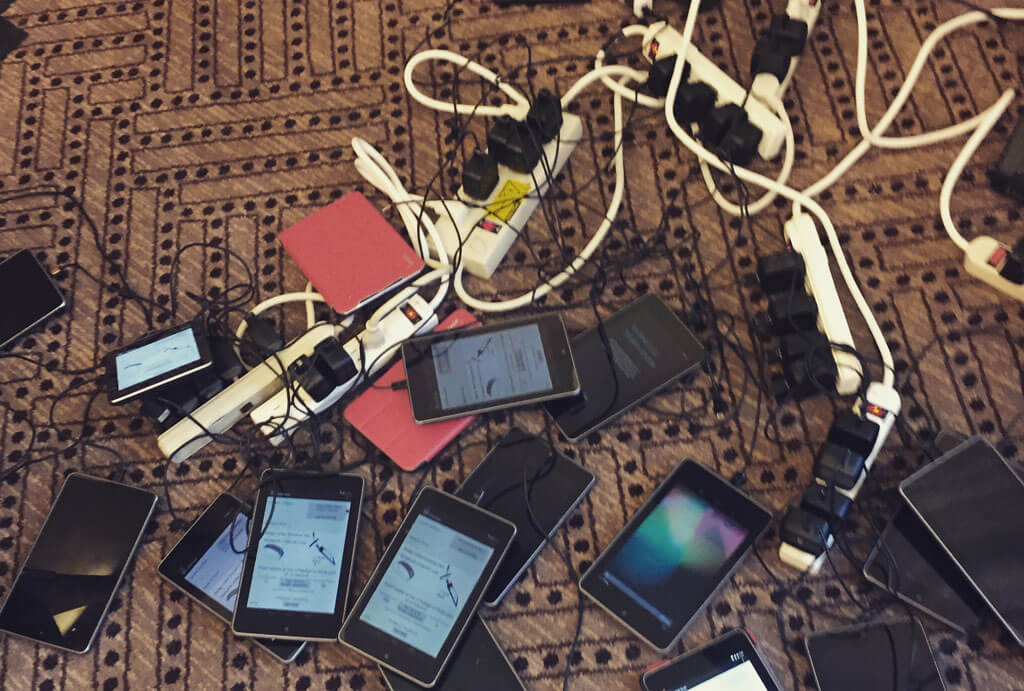 Always Be Charging...
3. TEXAS BBQ
There are 5 regional styles of BBQ commonly available in Texas, and in Austin Central Texas Style is on offer. All this to say, BBQ is taken very seriously, and there's an embarrassment of quality meats available.
Some of the best places to seek out include La Barbeque, Micklethwait Craft Meats, Brown's Bar-B-Que, Stiles Switch, John Mueller Meat Co, and of course Franklin Barbeque. Franklin is routinely considered the best BBQ brisket in the country, but lines are usually hours long, and food runs out by noon. President Obama has been there before, wonder if he'll head for seconds after his keynote?
If you can get there, Salt Lick in nearby Driftwood is an amazing all around experience, and is as authentic as you can get. But bring your own booze, as you are in a dry county. Oh, and pro tip, while you'll sacrifice on ambience, the Austin Airport Salt Lick is good for one last fix before you leave!
If meat is not your thing, there's tons of great vegetarian fare to be had. And don't forget, Whole Foods is headquartered in Austin, and their downtown flagship store is definitely worth a visit. It's Austin, so even Whole Foods has live bands playing on their rooftop plaza. No, seriously.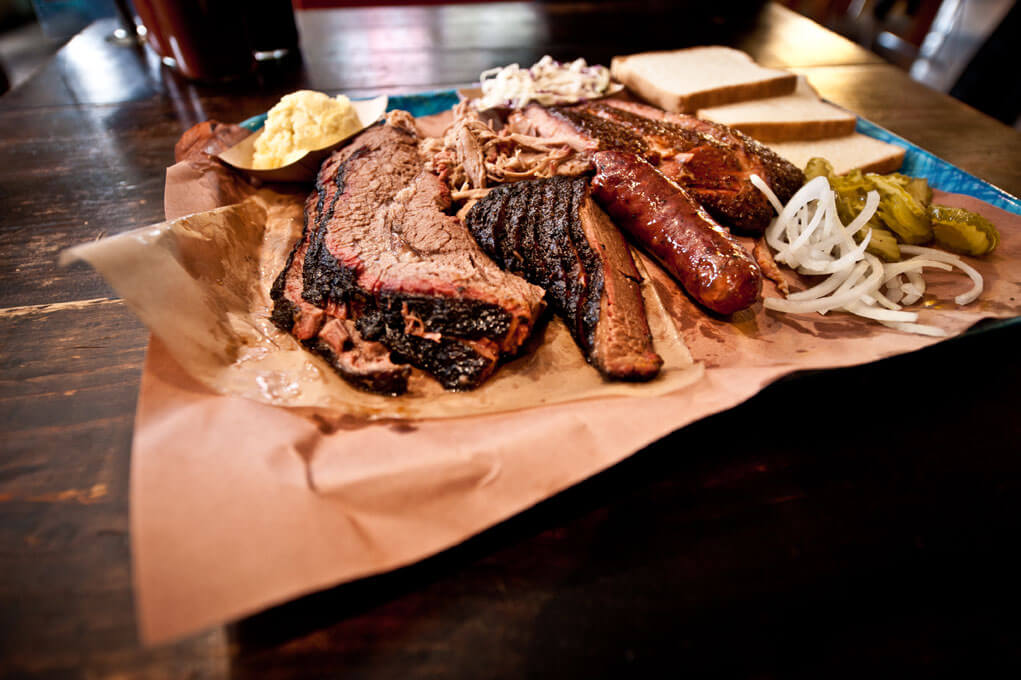 Go for the interactive, stay for the BBQ.
4. AND, LET'S NOT FORGET THE SESSIONS
So many sessions to choose from, so little time! To make it easy for you, we've identified a few of the ones that have caught our eye. Here, in no particular order, are a few talks that we are going to be sure to catch:
Maybe it's because we have BBQ on our mind, but hearing Anthony Bourdain talking about building digital media with a soul is right up our alley. Topics include "talks food, fear and the future of travel media". Count us in!
Not only does this session have a really awesome title, it also features a conversation with JJ Abrams and Andrew Jarecki about the relevance of the human factor in digital communications, and sharing authentic human experiences in today's digital world. They'll also introduce KnowMe, a new mobile video platform for authentic self-expression.
"What happens when every thing and every place is a potential touch-point for a brand to engage with consumers?" Great question! This panel with participants from Coke, IBM, and IPG promises to go beyond the "usual rote IoT examples about your refrigerator automatically contacting the supermarket to restock itself" in order to take a deep dive into how to take advantage of branding and advertising in a truly connected world.
It's no secret that we are bullish on immersive technologies and the massive role they will play in marketing. This session promises to be one of the standouts of the newly created VR/AR track. Visual artist Chris Milk has created music videos for Kanye West, Arcade Fire, and acclaimed interactive projects such as The Wilderness Downtown and The Treachery of Sanctuary. Milk is founder and CEO of the virtual reality company Vrse, and is talking about the future of VR as he sees it.
NASA engineers will demonstrate a holographic recreation of the surface of Mars. Matt Damon eat your heart out.
Coming back down to earth from holograms on Mars, this session promises to expose common problems with how A/B testing is currently done, and will show us the way forward.
New advances in Brainmapping and neurostimulation are enabling new ways to enhance our mental capabilities. This session will tell us how we can do it on our own, as well as outline the risks and rewards. As long as it makes us better marketers, right?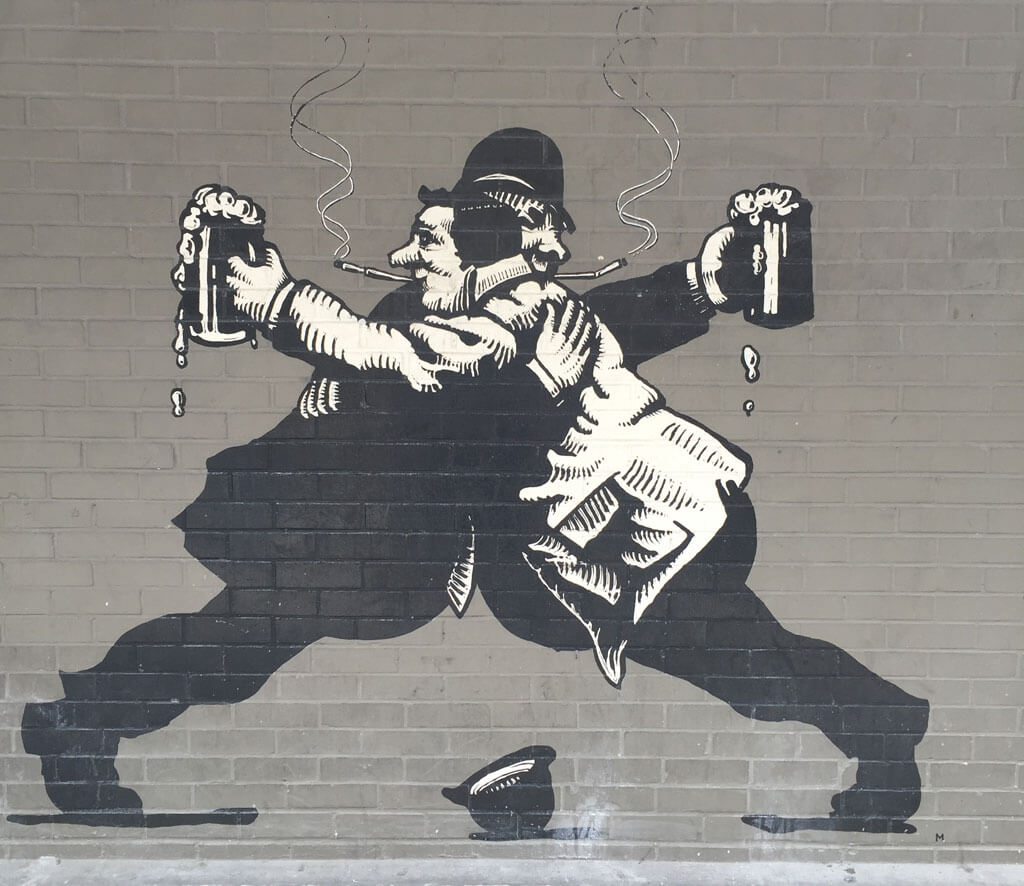 Next Stop, Austin
So there you have it! Some pro tips to help ensure you have a full stomach, charged phone, and a blueprint to go beyond the panel, parties and BBQ FOMO. As a bonus tip, after a long day of panels, great conversations, and smoked meats, be sure to unwind at the White Horse bar. It can best be described as hipster honky tonk with whiskey on tap. Enough Said.