"Get an internship," they said. "It will be fun, rewarding and insightful," they said…
And they were right. As a third year advertising student at OCAD University, I was constantly being told by instructors of the importance of landing an internship. The best way to get a head start in the industry is, well, entering the industry.
During my summer internship with Pound & Grain, I learned a lot about the industry, got a taste of agency life, ran into some things I didn't expect, and am feeling prepared for my fourth and final (thank goodness) year of school before I "officially" enter the advertising world upon graduating.
Here are my top 5 internship experience takeaways:
1. Be Adaptable
This goes for any new job, but when you're working in a collaborative industry with tons of moving parts, you better be quick on your feet, ready to learn, and willing to adapt.
On my first day, I was given a work laptop (even that was an adjustment) loaded with a bunch of websites/programs that I had either never heard of or hadn't ever used before. For me, the list included Atlassian/JIRA, Basecamp, Buffer, Dropbox, Expensify, Flixel, Google Drive, Harvest, Medium, Plotagraph, Slack, Unsplash, WordPress, and more.
Rather than get intimidated by all the new interfaces (although, I couldn't help but just stare with my mouth agape when I saw Atlassian for the first time…), I chose to embrace them. Besides, an internship is all about learning. I personally enjoy figuring out new programs, so although daunting at first, it was fun exploring the interfaces and getting accustomed to them. Also, Microsoft Compatibility mode? I had no idea.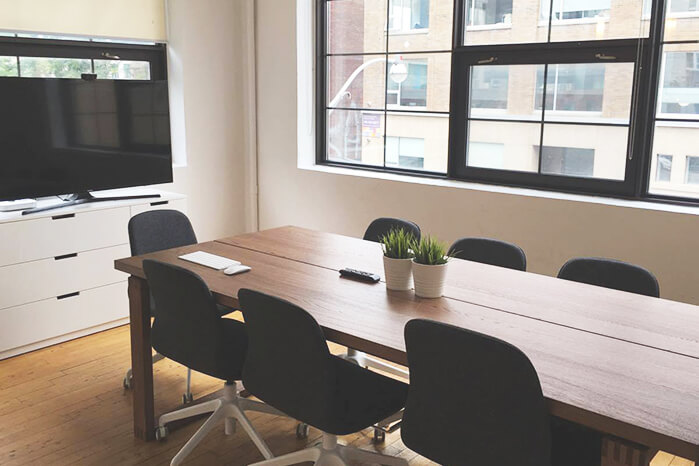 "Be quick on your feet, ready to learn & willing to adapt"
Takeaway #1:
I am now familiar with a ton of websites and interfaces that are used industry-wide, something I never would have learned at school (Resourcing, however, is still a mystery to me; a form of sorcery left only to the magical, time bending producers of Pound & Grain).
2. Pace of Work
I've always been good at time management, but when there's other people – and money-spending-clients – counting on you, the stakes are raised. I quickly learned how to balance multiple projects at once, prioritize what to do first, and work against a deadline.
Scheduling and pacing out your work is important. Overtime, and with practice, I got quicker with certain tasks. But I also learned that slowing down can be efficient, too. Rather than rushing to ask a question or send a file for review, I learned to slow down, review, and research what I could on my own before jumping to the next thing.
Takeaway #2:
My experience with multitasking and juggling projects taught me how to work at just the right pace; not too slow, and not too quick. I learned that finding the right pace of work for each project can make a difference in the quality of your work, and this is something that will apply to all and any work in the future.
3. Write, Write, Write
As a copywriter, I have to be able to harness the tone of voice of different brands, including our own brand as an agency, and write content that's appropriate for specific projects and platforms. Like any skill, practice makes perfect, and this especially goes for writing.
Over the course of the summer, I was tasked with a ton of writing jobs. Rather than limiting myself to the kind of material I was familiar with, I took on all kinds of writing assignments. Working on different clients (from KYO to SAP), contributing to a range of projects (from internal articles to a concept pitch for a new campaign), and writing content for various social media platforms (from quirky, upbeat Twitter to tidy, professional LinkedIn) was great practice for writing in different tones.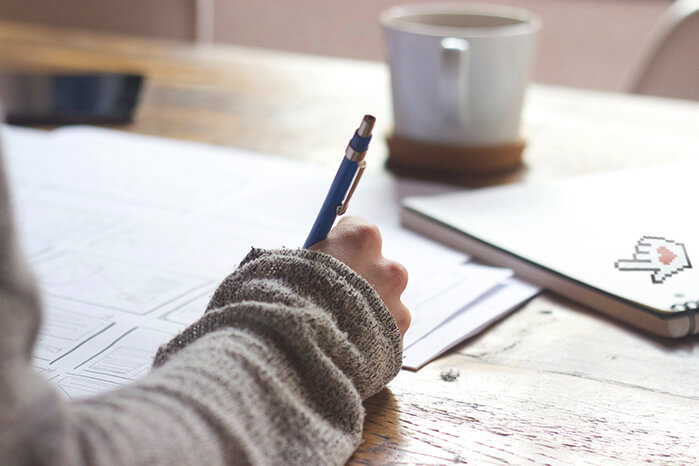 "Practice makes perfect"
Takeaway #3:
Writing content that was actually for a client and receiving real industry feedback (rather than an insignificant grade) was super beneficial to my growth as a writer. I also learned that most of the time, less is more.
4. Say Yes
This was key for me to get the most out of my internship. Whether I was being asked to work on a project, help with a task, or join the team for a shoot day, I said yes. I knew that my time with Pound & Grain would be most valuable if I took on all the opportunities that came my way.
This meant saying yes even if I wasn't 100% confident because of lack of experience. I figured, the only way to grow confidence is with experience, and the only way to gain experience is to try. So I said yes. That three letter word got me working on multiple brands, attending shoots, pitching concepts to clients, and writing scripts.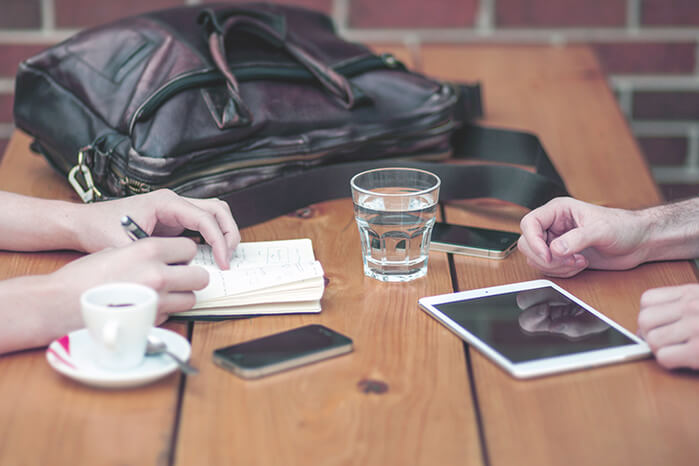 "I took on all the opportunities that came my way"
Takeaway #4:
If I'm being asked to work on something, it's because my team believes I'm capable. Saying yes and taking on tasks that may have seemed challenging at first were some of the most beneficial learning experiences.
5. Digital is Awesome
This one probably goes without saying, but being immersed in a digital creative agency gave me an inside look at how digital is used in marketing and advertising. And digital is awesome.
Being surrounded by a team of talented creatives with a passion for everything digital rubs off on you. Plus, writing The Weekly Wins each week (a weekly recap of what's new in digital) introduced me to a whole new world; virtual reality, augmented reality, artificial intelligence, drones, and everything else in between. Before this summer, most of these subjects weren't even on my radar. Now I can't get enough.
Takeaway #5:
The world of digital is super interesting, with endless possibilities for application in marketing and advertising. There is still so much that I don't know, which means I still have so much to learn. And that's really exciting.
"Pound & Grain is Where Hustle Meets Heart"
Interning at Pound & Grain has been an invaluable experience for me as a young creative. I've written over a dozen Weekly Wins and several other articles and internal pieces, had the privilege of attending the inspirational Creative Social, have worked on a handful of brands' projects, have put together creative and copy for multiple social media accounts, took part in shoots, helped develop concept pitches and write scripts, and have experienced firsthand how Pound & Grain really is Where Hustle Meets Heart.
Thank you to everyone at Pound & Grain who has made my experience incredibly worthwhile. This is only the beginning.