For next year's SXSW Panel Picker, that's 2016 for those keeping score at home, our own resident SXSW aficionado and digital marketing guru, Sandy Fleischer is going all in on sports and fan content.
Last year, he rocked the house on A New Authenticity in a Holographic World. For this year's panel, Sandy wants to be back, hoping to explore Sports Fan Engagement in a Micro-Content World with an all-star lineup featuring Christina Litz – VP, Broadcast & Media, Canadian Football League and Brian Selander – EVP, Whistle Sports.
So, yes, you can vote for the panel right now, but you can also enjoy this little prequel to SXSW 2016, a little Q&A with the one and only, Mr. Sandy Fleischer. So sit back, grab a nice lager, or two, put on some Jamaican 45s and read on!
1. Micro Content and Micro gaming, what is it?
Sandy Fleischer: While there are more formal definitions, we view micro-content as small bite-size pieces of content that can be casually snacked on by the intended audience. Like potato chips! It's typically built for a specific platform, and is a quick hit without any significant time investment on the part of the user. Micro-gaming, is the same concept extended to game play, when a layer of gamification is added. You could also refer to it as casual games.
2. Why does gamification play such an important role in today's digital experiences?
Sandy Fleischer: Applying game mechanics to content really motivates people to engage with that content, and increasing user engagement is such a big part of what digital experiences are trying to achieve.
3. Why is sports such a ripe playing field for micro gaming?
Sandy Fleischer: Sports fans are by definition inherently interested in games. In the case of fantasy games, people love being able to compete against friends with a team that they've created, however many people find the complexity and time commitment to be a barrier. So a micro-gaming strategy for fantasy sports, make it a lot more accessible without sacrificing on the fun!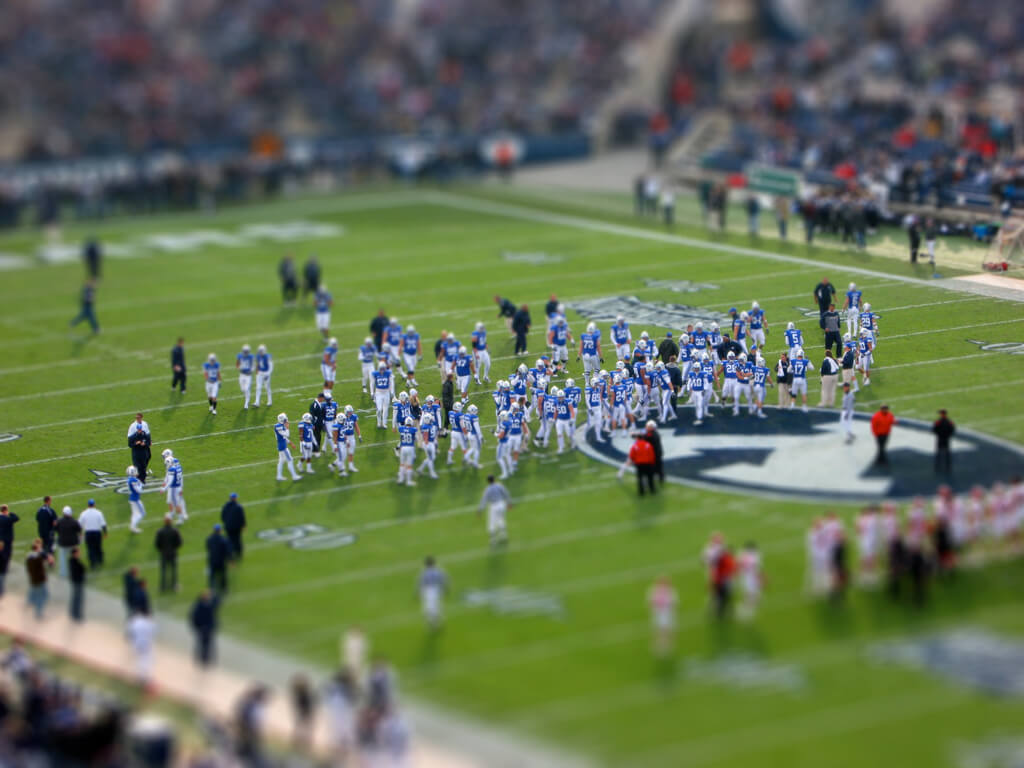 So a micro-gaming strategy for fantasy sports, make it a lot more accessible without sacrificing on the fun!
4. What other industries could take lessons from micro gaming to win?
Sandy Fleischer: I think all industries can benefit from this. It's about optimizing one's marketing efforts based on how people consume content today, and it's also about layering in game mechanics in order to make it more fun and engaging for people. It's satisfying the value equation of getting something by giving something.
5. What is an example of a micro gaming experience?
Sandy Fleischer: There's some great examples happening in sports right now. One that our team's a bit obsessed over is Major League Baseballs Beat the Streak, where fans can try to beat Joe Dimaggio's 1941 56 game hitting streak by picking a player every day to hit. This feat is so insurmountable that $5.6 million is up for grabs. For the super fans out there, since 1941, the longest streak to date was Pete Rose's 44 games in 1978. This one is frustratingly addictive.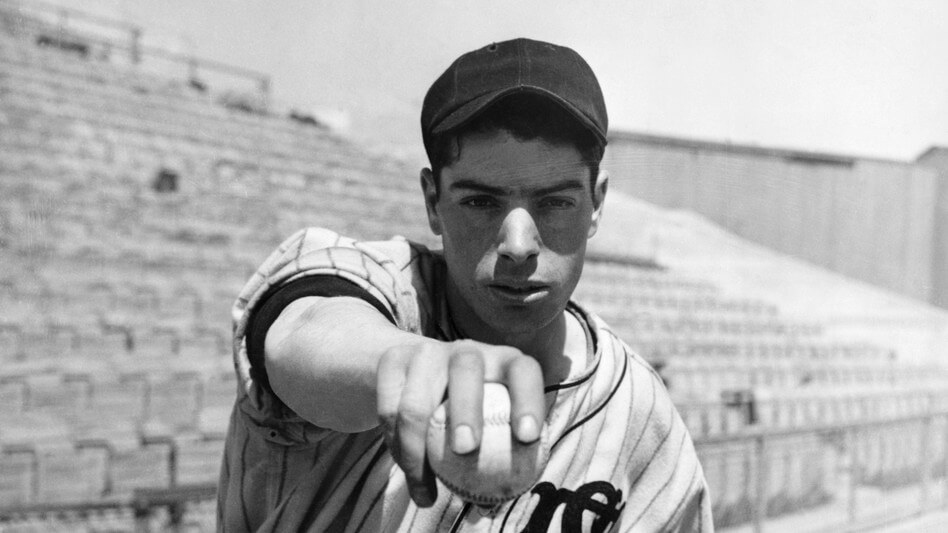 The longest hitting streak in baseball. 56 Games in 1941.
6. What are some examples of micro gaming experiences that you've been working on?
Sandy Fleischer: The Canadian Football League (CFL) were looking for a way to increase interest and involvement within the sport. They wanted to engage casual and avid fans as well as enlist a new generation of football enthusiasts by getting them excited about the season. We created the fantasy football game, CFL PICK 'EM. The free-to-play web app is optimized for mobile, and gives fans the chance to tackle all the exciting action of each weeks' games.
From a non-sports perspective, we've used elements of micro-gaming to engage the over 1.3 million fans of the CTV series Motive, now going into its 4th season. In order to engage fans week to week, we used trivia, memory, and video to get fans to unlock extra content, interviews and social content between episodes. The small single serving challenges helped users rise up the ranks of the police force.
7. How can brands get in on the action? What can they do with it?
Sandy Fleischer: It starts with identifying what content the brand is trying to get across, and distilling it down to something that is singular in purpose, bite-sized and easy to digest. Its import to also consider micro-content creation in terms of how easy it is to share. Images and videos do well here. Be action oriented, and ensure that your content drives somewhere for people who wish to take a deeper dive.
If we are talking about micro-gaming, that's a bit more complicated as it involves an understanding of game mechanics and game play. While it sounds self-serving, gamification can be deceptively complicated, and we recommend leaving that one up to the experts. Elements like chance, control, feedback, turn-taking, and points may all come in to play to establish game balance.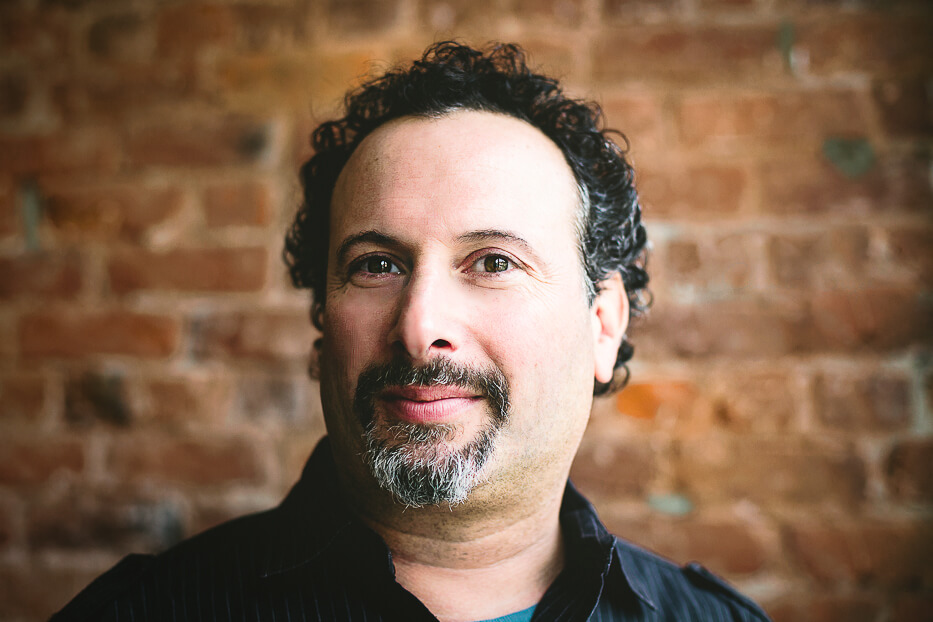 I'm fascinated with Snapchat's ever evolving model, and seeing how they've moved from branded stories to story sponsorships
8. Do you snap? What kind of micro content are you enjoying right now?
Sandy Fleischer: From a micro-content perspective, I'm fascinated with Snapchat's ever evolving model, and seeing how they've moved from Branded Stories to Our Story sponsorships, which are montages of pictures and videos from users around a specific live event. People who don't use SnapChat really don't have much of a sense of what the app does. Its evolved so much from its early days.
In terms of my own personal content consumption, right now I'm obsessed with playing Scrabble on my phone. Unlike a typical game that happens over the course of an afternoon or evening, I play 5 minutes here or there, with a game lasting days. Hit me up if you want to play!
9. Any lessons you picked up on gamification learned from your recent trip to Minecon?
Minecraft itself is anything but a micro-game, with the ability to go deep and create incredibly complex structures and functionality. It's also completely open-ended, and not necessarily goal oriented. Without taking away from the satisfaction that can be derived from that type of gameplay, – which has no doubt driven the games success – it's also been fascinating to see the continued rise of micro-games being built by expert builders within Minecraft itself. Perhaps as a counterbalance to the broader play, it serves as a testament to the need for micro-games.
You can log in to a Minecraft server and play mini games like Duck Hunter, Mini Golf, King of the Hill, Pirate Battles, and my personal favorite Pig Hunter. After all, sometimes there just isn't time to tend to the fields and mine for diamonds.
Exit Question: Will the Toronto Blue Jays win the World Series?
I sure hope so, I am tired of my Toronto friends talking about 1992 and 1993. ?