Meet our new Client Lead and Planning Director Penny. With ten years of experience and a couple of small names like Procter & Gamble, AVIVA, Royal Mail, and MTS under her rather large umbrella of achievements, Penny is redefining our digital yellow brick road.
She started her career in London after winning a place on the Publicis London Graduate Scheme. From there she worked at Publicis, AMV BBDO, and Dare. We look forward to her insights and knowledge on consumer behaviour and growing a digital agency. She shares our belief in building strong connections between consumer and brand, through utility-based marketing, and of course keeping the Internet beautiful. We asked Penny a few questions to get a little glimpse into our most recent Grainer.
What does planning mean to you?
For me planning is all about the people (consumers, fans, customers) we are talking to. This splits into two areas.  Firstly how we reach them in the most compelling, relevant and useful way possible? This can be new insights about a product/sector, or highlighting a problem that a brand could solve. Secondly, what is the data to support this assumption? All too often communications companies come up with "cool ideas" that are not based on what the audience will respond well to. Planning makes sure whatever we do for a brand is as powerful as it can be, and is backed up from a business perspective.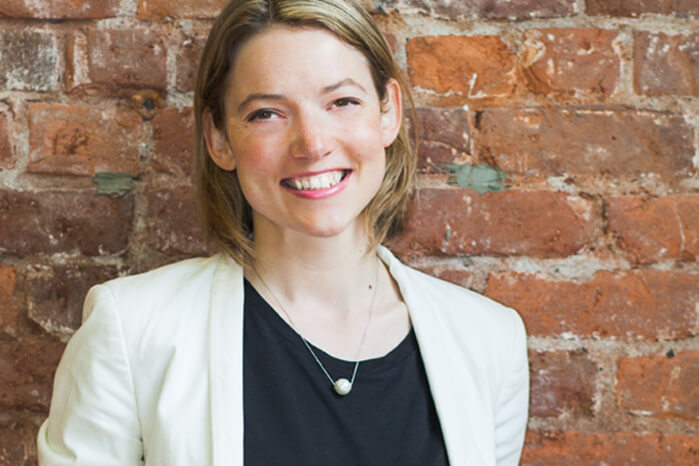 Planning makes sure whatever we do for a brand is as powerful as it can be, and is backed up from a business perspective.
What does digital mean to you?
Digital is where the people we are talking to hang out and will be in the future. It is becoming (or already is) the fabric of society and our everyday lives. So it should be first in everything we do for brands. And anything you feel defines the way you work. Whenever a client is struggling with a difficult question and asks for help, the first thing I do is think, "What is best for the people they want to talk to? How are they feeling?" By pulling it back to them it very often simplifies issues and makes the way forward far clearer. This comes out in my personal blog, Follower Brands, which is all around brands letting their customers lead more.
How did you get into planning?
I worked at an agency in London that had an incredible planning department, it was central to everything, and they were awarded the most effective agency in the UK year after year. Because it was so central to the agency everyone had to be strategic, and I found this was the best part of my job and why clients valued me so much.
What does the future hold for planning?
Planning is going to need to help brands move away from purely saying their key messages in push media, to how you get an emotional engagement in a real, tangible way. This could be creating a piece of utility for the people they want to engage, making their online experience a true brand experience or creating a brand story that captures the imagination.
How do you fit planning into such a fast moving, dynamic digital world?
Many digital planners get very tactical, very quickly. Going straight to what digital platform or technology we should use, how should we optimize journeys and messaging to target better etc. Although this is incredibly useful at a campaign level, I am really interested in how planning can help higher-level thinking around digital. Really understanding how a brand should behave in the digital space, what personality does it have there, how can it help the people they are talking to. I am particularly interested in the area of how brands can be more emotional in the digital space versus just functional.
Penny is beyond nice, in love with digital (don't tell her husband), works hard, thinks BIG, and has fun. We are excited about having her on our team, with her passion, drive, and unlimited talent who knows what the future may hold.