Welcome to Talk Nerdy to Me, a series of fireside Slack-Chats where Pound & Grain's resident tech geniuses explain complex development systems and best practices to a creative person. Today, we're thrilled to introduce you to the newest Pound & Grain-er, Tyler Lockyer, Managing Director in our Toronto office. Tyler has a passion for tech, a slew of digital marketing experience and an eye for all things analytics. So without further ado, let's get to know the newest member of the hustle here at P&G.
Andrea: I hear you have a passion for tech, why do you love it so much?

Tyler: Quite simply because I believe it makes life easier, and more fun. It can and will continue to solve a lot of problems. I used to joke that my faith was computer science.

Andrea: Out of all the roles you've had thus far, which was your favourite and why?

Tyler: I know that it may seem lame to say this, but honestly this one. I know that it has only been a couple weeks, but I already see what a great fit it is. I sort of feel like P&G is where I wanted to take my own agency, FIRE. P&G was our aspiration, and now I'm here! So that is very cool. Great mix of clients, all kinds of different types of digital strategies – marketing and otherwise. We build stuff! I miss building stuff. It has been great and will continue to be. I can feel it.

Andrea: Not lame at all! Tell me about your role leading the media team at Ford?

Tyler: I tried to foster and bring a different perspective. Primarily that involved thinking about experience and experience planning, and also measurement strategy. Moving from a pass/fail to a measurement model that taught us something about the consumer. I got some good clarity on the ways that creative and media work – and the opportunities therein. My background in solutions/experiences was a completely different lens from both those paradigms, as well.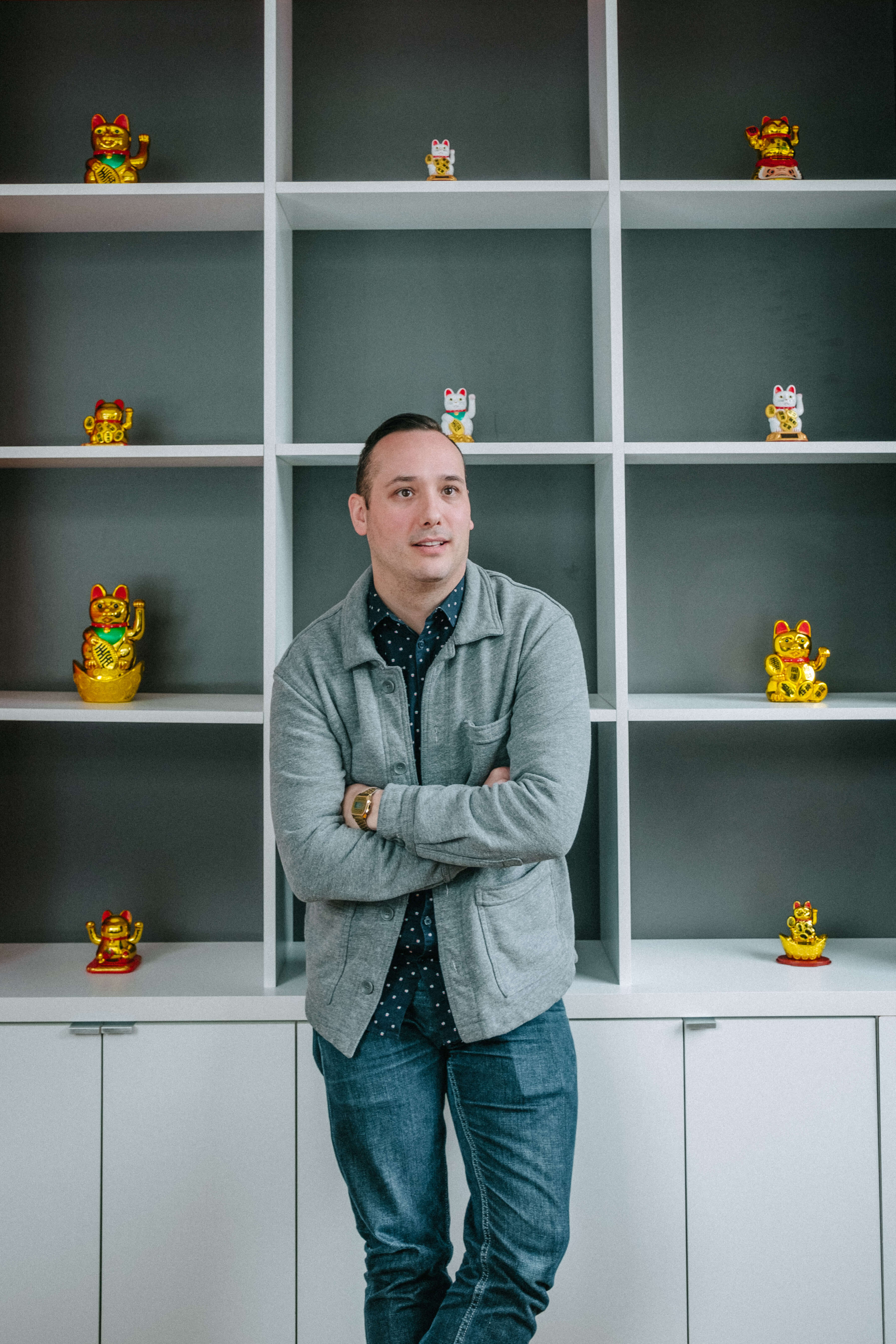 Andrea: Why is data, measurement and analytics important and what do you think is the best way to approach it?
Tyler: I recently spoke to a group of MBA students at Rotman about Analytics and how it can be used to inspire creative thinking. I started by suggesting that Big Data has promised all of us more clarity – but in fact, in a lot of ways it has caused more confusion, and is often being modeled to validate personal agendas. What I try to stress is that, if you look at the definition of Analytics – 'finding trends in data', what is really important is that data scientists and analysts are driving the discussions. Or, at a minimum you know how to manage, handle, read, and model data, limiting bias. In short, it is very important, and not only to identify successes but also to deliver insights that can be turned into action.
Andrea: One thing I find interesting about your background is that you started your own brewery. Can you tell me about what that experience was like and what it taught you about digital marketing? Do you still have the brewery?
Tyler: I wanted to start a brewery for several reasons. One is that I love beer. Though admittedly I'm not at the top end of beer-nerdom, I appreciate fresh, local beer.
Secondly, we really needed to invest in something at FIRE, and I wanted that to be a product. It would take us from being services-based to a product-based business (the thing to note here is that we would have customers, not clients). During a visioning session we tossed around building some software – perhaps automating out some aspect of marketing or business planning – but I remember driving home afterward and thinking, 'we should just open a brewery. It will likely be the same effort and costs as building some piece of software. And it sells itself!' At that time, the east end of Toronto was extremely underserved by craft breweries.
Thirdly, I really wanted to get a better understanding of what it means to run a manufacturing business. At that time, FIRE's mandate was to provide impact to small and medium businesses across the country through digital solutions and digital marketing strategies. I was talking to business owners every day who had challenges – and not just from a market share perspective. I wanted to more deeply understand what it meant to be an owner of a business that was not service based and delivered by people. My partners and I ended up completing the startup phase of the brewery – setup, supply-chain, brewing, licensing – and then merged with an established brand to launch and run it. I'm now a shareholder in Hogtown.
Andrea: Sounds like a great learning experience! What are some of the most important lessons you learned from being an entrepreneur?
Tyler: Definitely perspective. I had spent most of my career navigating marketing and advertising agencies, and to step outside of that, and then to start a different type of business taught me a lot about the role of marketing, where it sits in the conversation, and the various types of impact it has. I also learned that if you set your business up on the cloud you can literally work from anywhere.

Andrea: What career advice would you give a younger Tyler who's just starting his career?
Tyler: I love that question! Because I wanted to run-down the science behind project management early on in my career, and with that comes a lot of accountability and responsibility, I would remind younger Tyler that there are a number of tools and support around you. It's not all on you. I remember I had stepped into an agency with very little support around 'delivery' and I established a group on facebook called P M t O so that I could rally support around me and that agency. That group now has over 450 members, and after 6 years it continues to support producers and project managers.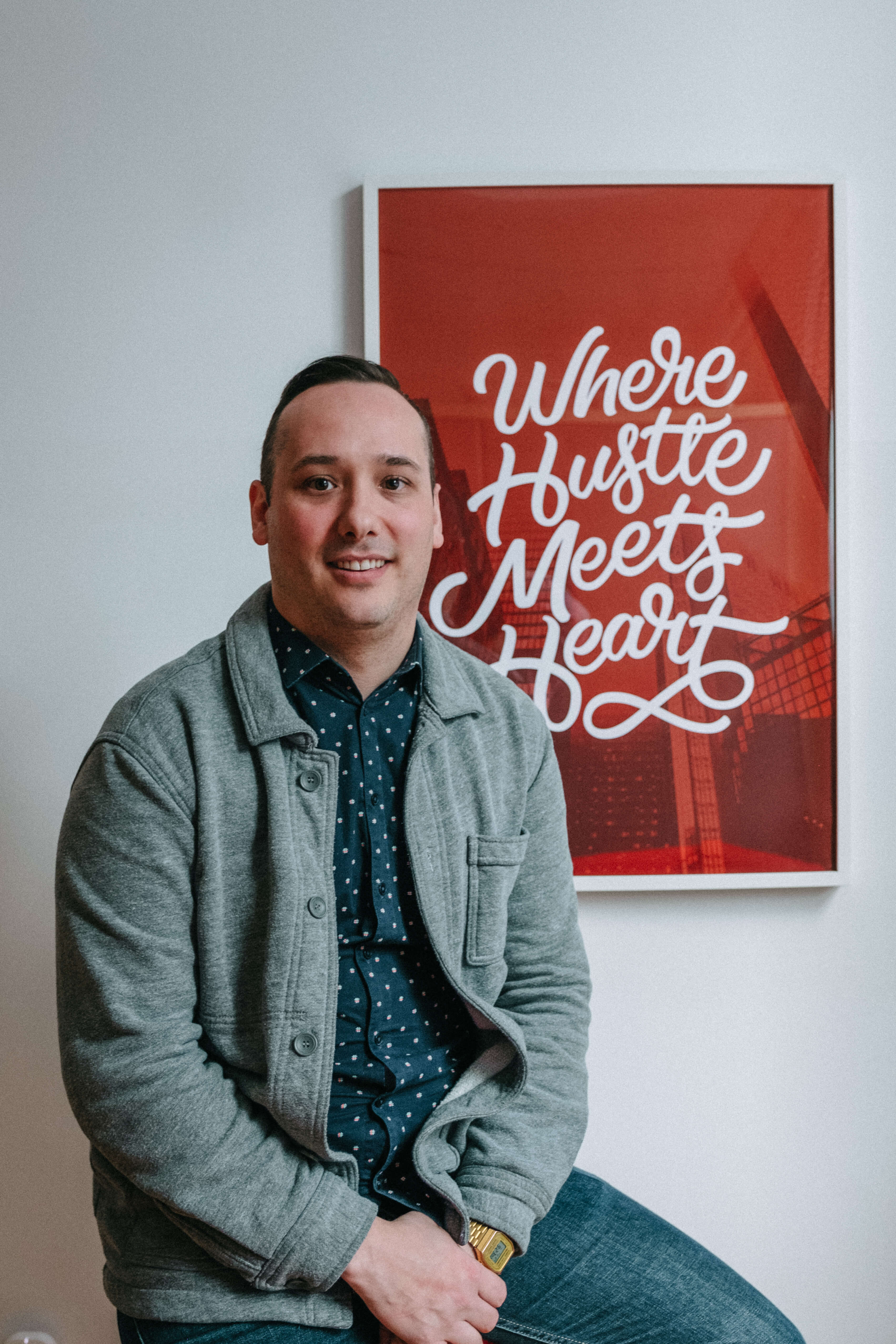 Andrea: That's awesome, you definitely should be proud of that, sounds like it's helping a lot of people. Tell me about your role at Pound & Grain and what you're most excited about working on?
Tyler: I'm excited to be with a group of people that understand that digital means everything, now, and that there IS a difference between content/communications and solutions/services, and that we can create and deliver both – and that when we do, the value is exponential.

Andrea: What are some of the tools you use on a regular basis that make your job easier and that you can't live without?
Tyler: All of the cloud-connected applications are essential. I love collaboration tools, as well. any tool that can store communications and files in a centralized environment where approved users can access and contribute is good in my books.
Andrea: What do you think are some myths about working for an advertising/digital agency?
Tyler: I think a big myth at an ad agency – and it is more of just a semantical issue – is that advertising solves business problems. Advertising solves communications problems, and a communications problem could be part of your business problem, but there is likely more to the story.
Andrea: What are you reading right now?
Tyler: For fun, I'm reading Bellevue Square; I like that it is centred in and around Kensington Market. For extra fun I'm also reading Roger Martin's Creating Great Choices; what I'm loving is this notion of 'integrative thinking' and carrying competing hypotheses in your thinking.
Andrea: How do you stay up to date with industry news and trends?
Tyler: Social Media (including LinkedIn). I'm friends with a lot of nerds who like to share the latest in tech. I also follow some publications like WIRED, Gizmodo, The Next Web, and The Verge. I've also set Google News favourites for tech related news.
Andrea: When it comes to the future of advertising, what are you most excited about?
Tyler: In short, digital transformation. I'm excited about riding technology into other parts of the business. Using insights to inspire product design. Solving retail and shopping experiences with new systems and digital experiences/services. For advertising to become a meaningful part of the consumer journey.
That's a wrap on our Q&A with P&G's newest member. If you have any questions about digital marketing, Tyler is your guy!