Hey SXSW noob! This is for you.
If it's going be your first time attending SXSW, you might have a few questions about what you're getting yourself into. Don't worry, we got you. Below you'll find a list of tips, insider info and generally great things to know about Austin, the festival and how to make the next few days super fun. Ya'll ready? Let's do this!
1. ALWAYS BE CHARGIN'
The last thing you want is to find the perfect Insta-spot, whip out your phone and realize you lack the juice. If you haven't already packed that additional battery or a ball full of charging cables, get on that.
2. NO CAB? NO PROB
Real talk here for second, the cab sitch in Austin during SXSW is a bit of a mess. We suggest downloading not one, but TWO rideshare apps just in case. Thankfully Uber has returned! And we'd also recommend Ride Austin. It operates similarly to Uber, so just download the app and start ridin'.
3. DON'T OVERDO IT ON THE SESSIONS
Conference smarter, not harder – meaning, don't plan for too many sessions in one day. Sure, there's a lot to choose from, but make sure to factor in travel time between venues and a few breathers here and there. Don't overdo it.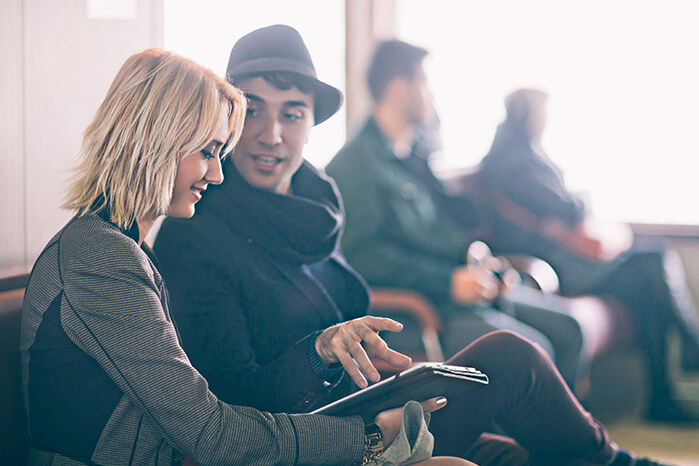 Step outside your comfort zone
4. TALK TO STRANGERS
Contrary to Kindergarten, SXSW is the place to chat up people you don't know. Meet likeminded folks with similar interests and careers and see where it takes you. Who knows? Maybe you'll sit next to your next business partner.
5. WEAR COMFY KICKS
Cannot stress this enough, you will be on your feet all day. Sure, you'll be sitting in your sessions, but you'll also be huffing it around town from session to session. And don't forget about the night life. Basically, give your feet a break and bring comfortable shoes.
6. BEWARE OF RAIN
SXSW is great for a lot of reasons, but one thing the festival and Austin are NOT good at is rain. If it starts raining, prepare for the outdoor parties to get cancelled, get ready to wait a long time for a ride and don't be alarmed if everything goes sideways. Our advice is to just go with it.
7. BATHROOM LINEUPS ARE A THING
Both men and women should be prepared to line up for the facilities all festival long. It's just a reality when it comes to an event of this magnitude.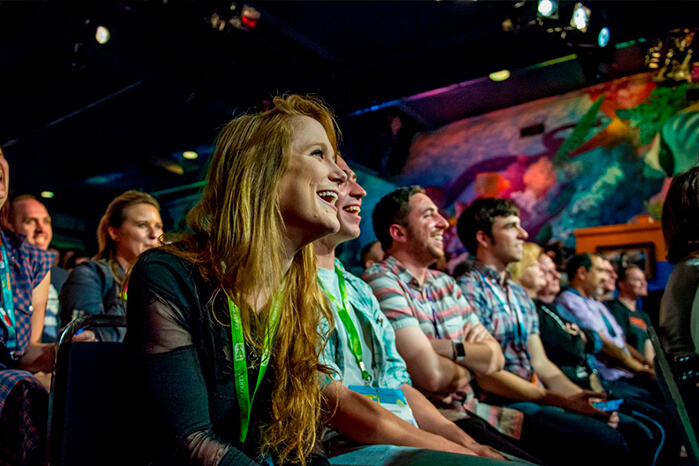 Soak it all in
8. EMBRACE THE CHAOS
After the initial shock of the crowds and eye-catching visuals, it's best to just soak it all in. It's going to be busier than you expect, so it's best to just embrace it.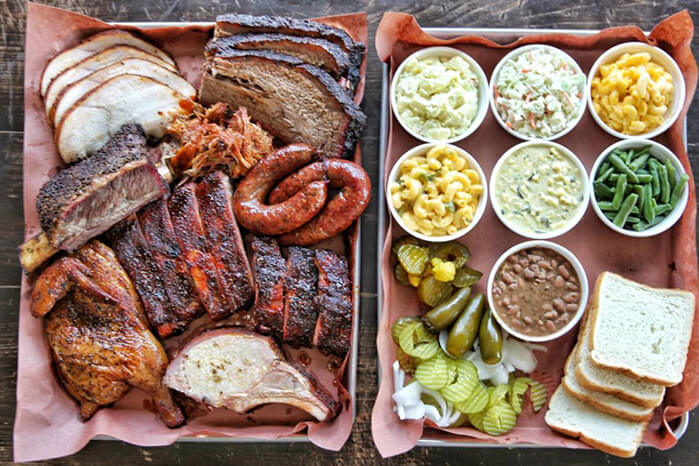 It tastes just as good as it looks
9. EAT EVERYTHING
By now you've probably heard of all the incredible food waiting for you in Austin. And take it from a group of well-fed SXSW vets, it's all true. BBQ, bourbon, beer, burgers, chicken – the list is endless and so should your menu be.
10. YOU DO YOU
Travelling in groups is fun, but everyone has different interests. SXSW is a place that actually has something different for everyone. Take this opportunity to break away from the group for a bit. Explore a session you want to see, watch a movie only you're interested in and do your own thing.
Have a great time in Austin, ya'll. See you down there.