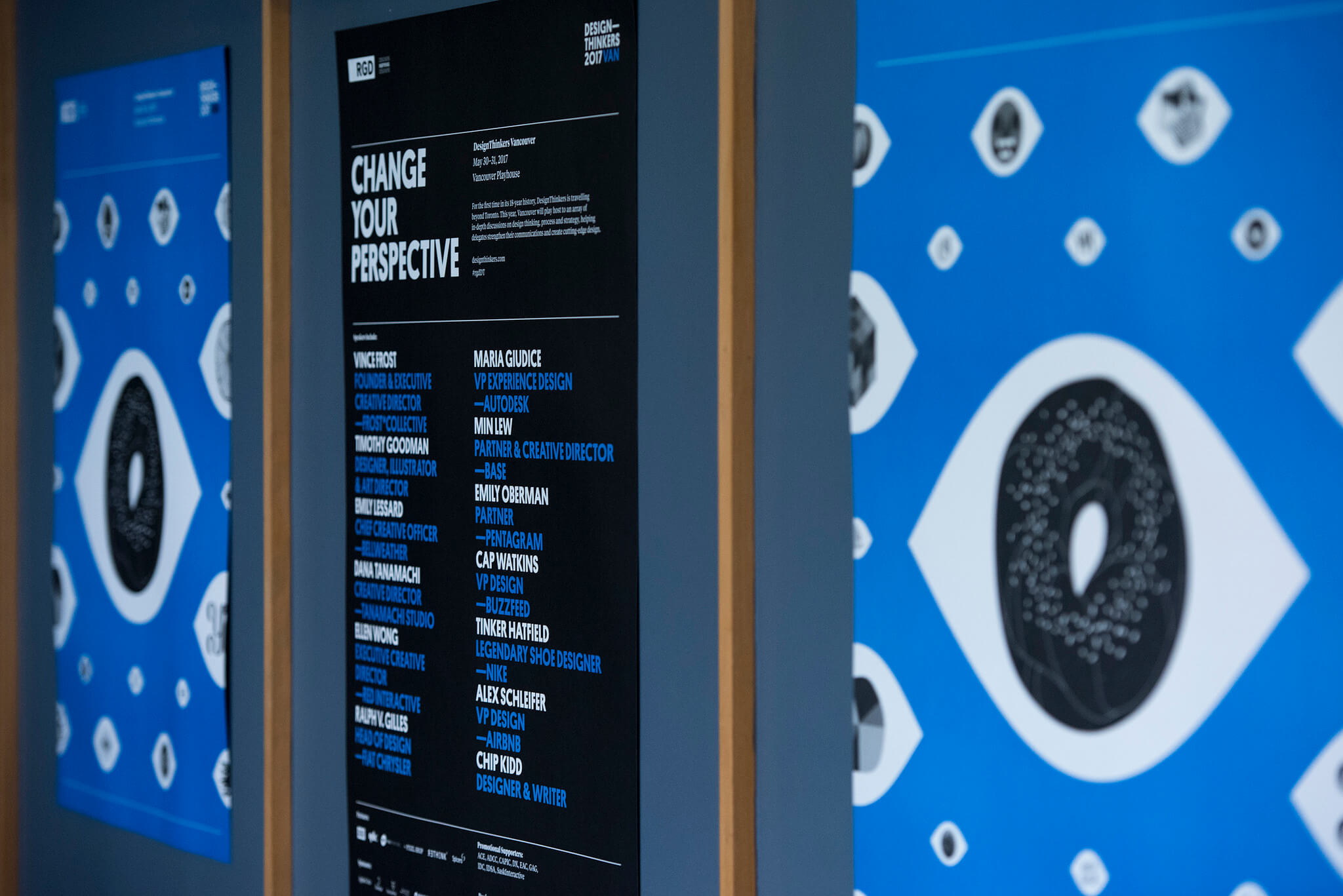 "Sick AF"
This year, the Association of Registered Graphic Designers hosted the annual DesignThinkers conference in Vancouver. Their goal was to collect diverse perspectives from creative professionals and explore their processes as it applies to their careers. Let's just say that it was sick AF.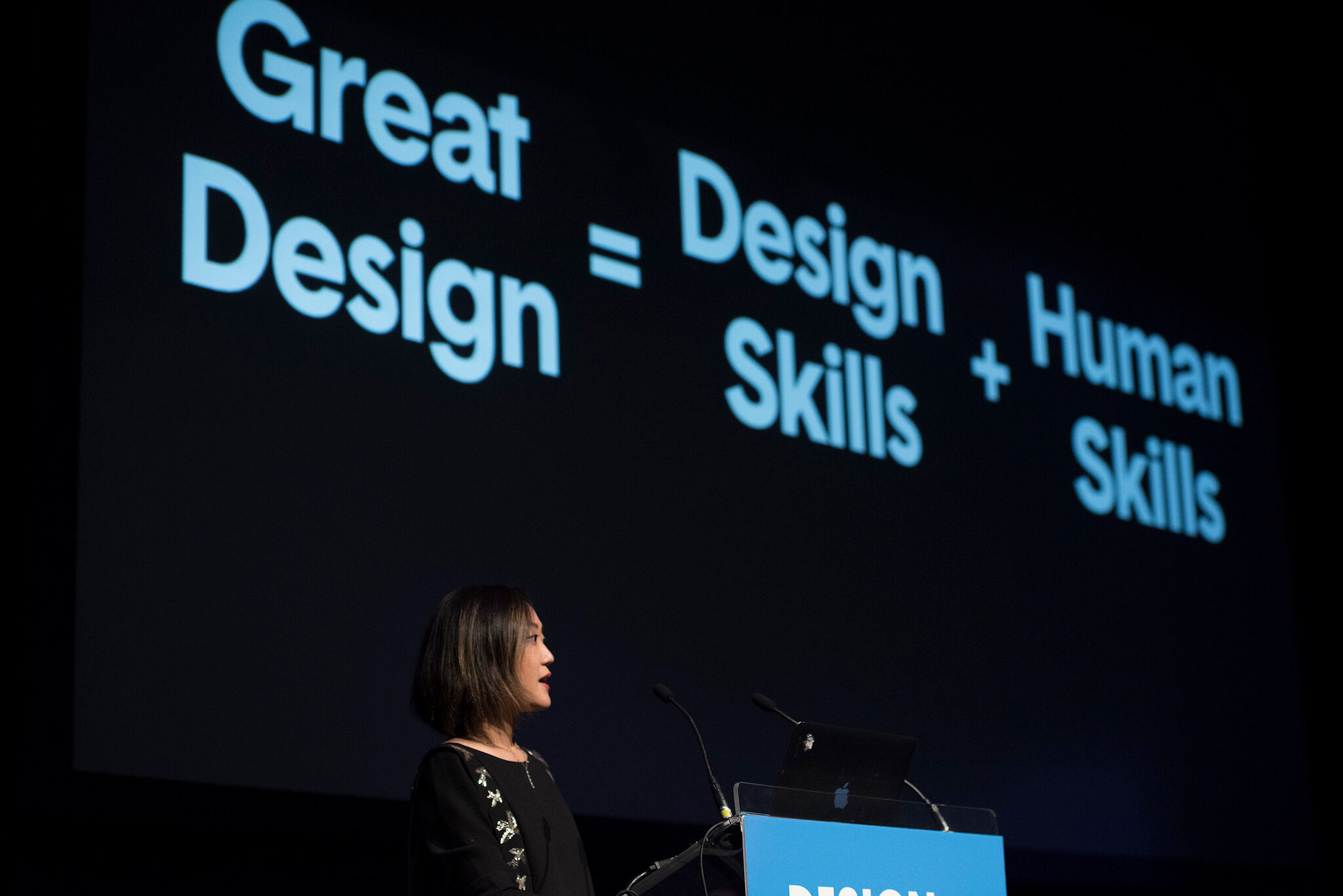 Stay Imperfect
Finding Perspectives
While the theme was perspectives, the conference was broken up by two distinct underlying tones. First celebrating all things human and embracing the imperfections born from communicating through hand-made art and carefully considering the human experience in end-of-life care. Secondly, the value of adaptation for people – how different people interact with things like brands, systems, companies, and communication tools.
Our Highlights
With an amazing lineup of speakers, these were the ones that kept me thinking long after the conference was done.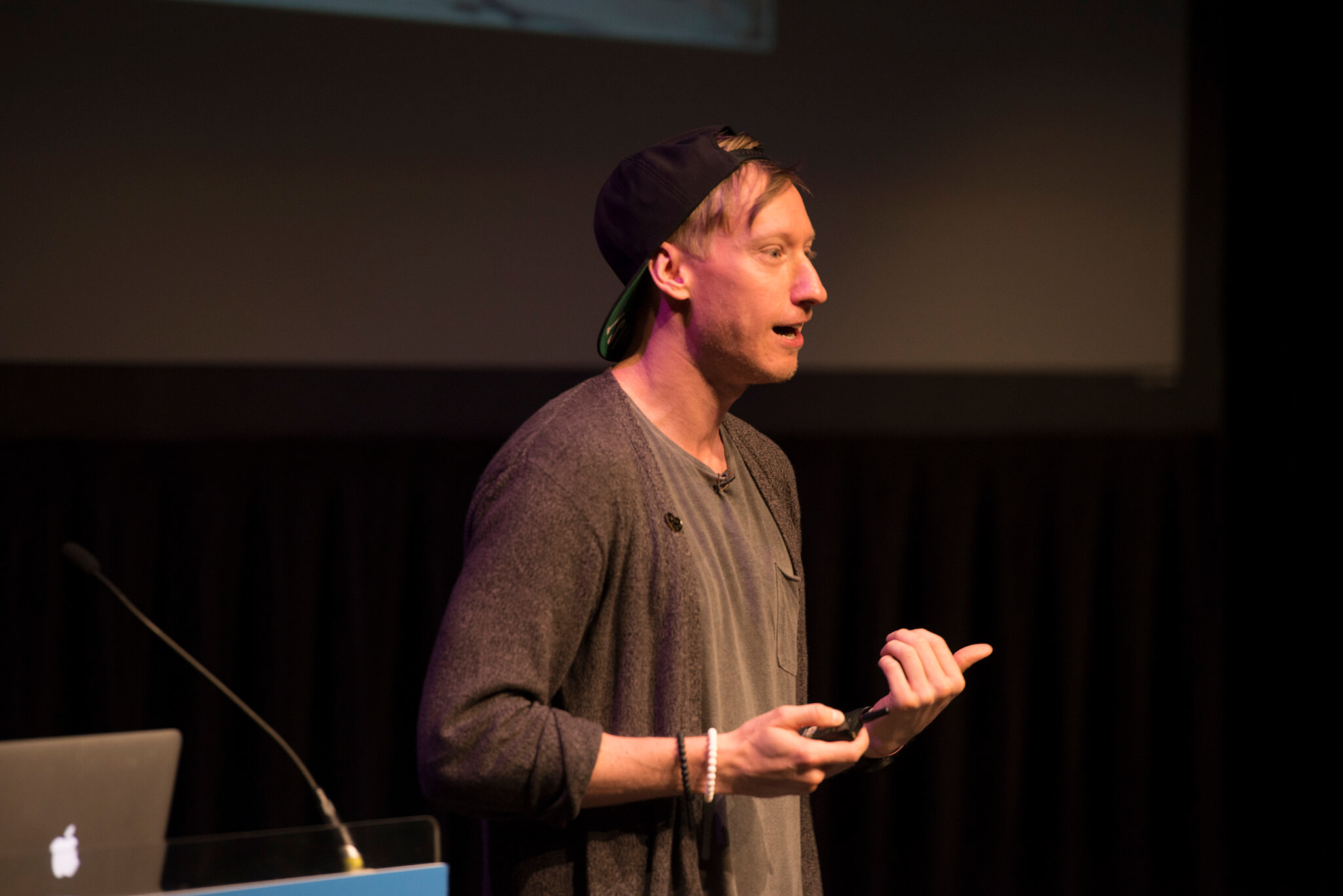 Get Vulnerable
The Power of the Hand
Timothy Goodman touched on his humanistic approach by walking us through how he embraced his personal vulnerabilities and conveyed them through hand-drawn design. It resulted in authentic and honest work, which he's been able to generate quite a following from. Check out his Instagram.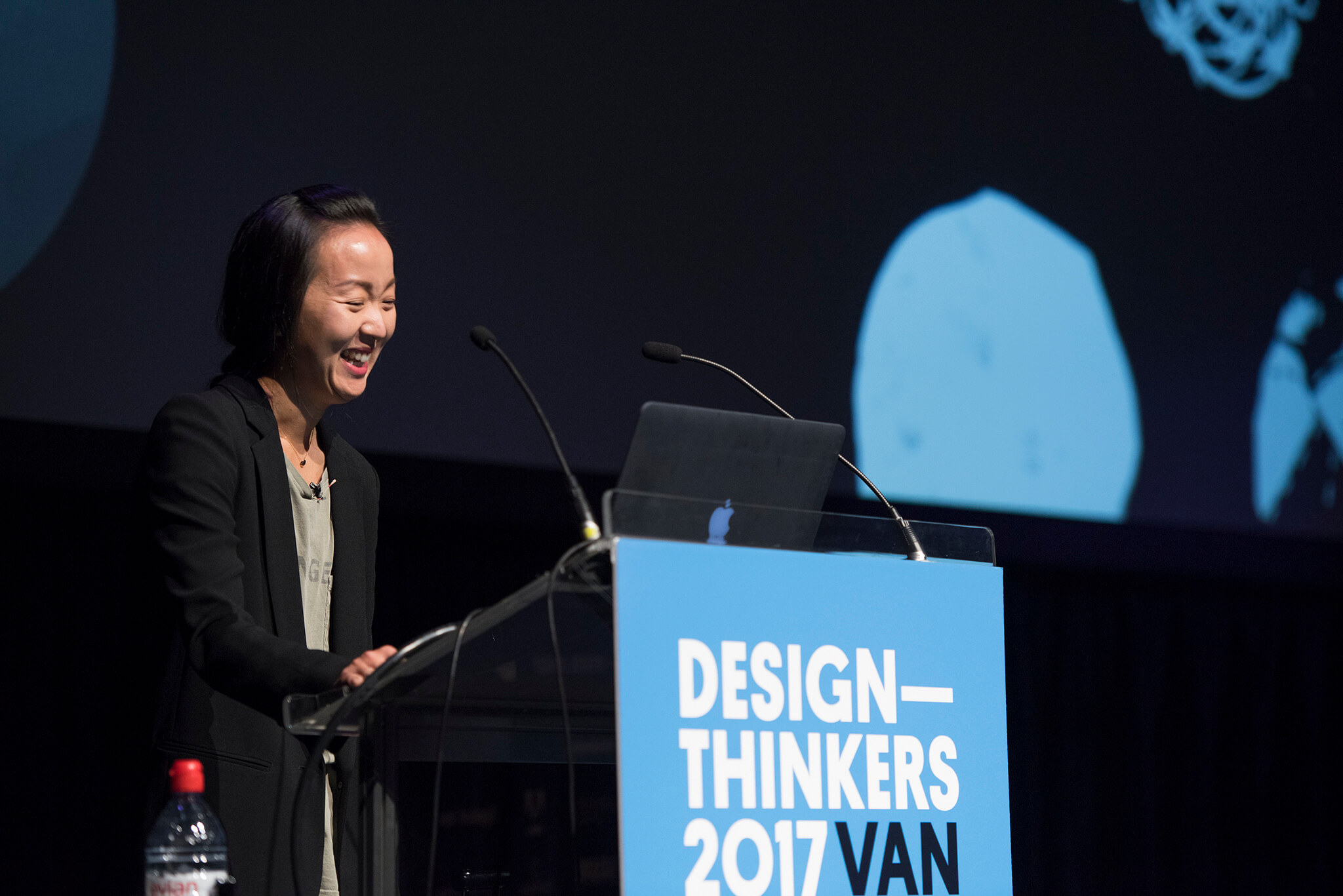 Harmonizing Beeps
Designing for End of Life Care
Dana Cho, Partner + Managing Director of IDEO Palo Alto walked us through her experiences with end-of-life care and how the current experience in the United States desperately needs design intervention. She spoke of her work with BJ Miller and noted a particular example of how redesigning the soundscape of a hospital can make a big difference to patient care. Ever notice how all of the alarms and beeps in the medical profession are all out of tune with one another? Well that's because they're all in different keys. Turns out, if you tune all of those and bring them into the same key, a bit of harmony comes back into the hospital experience.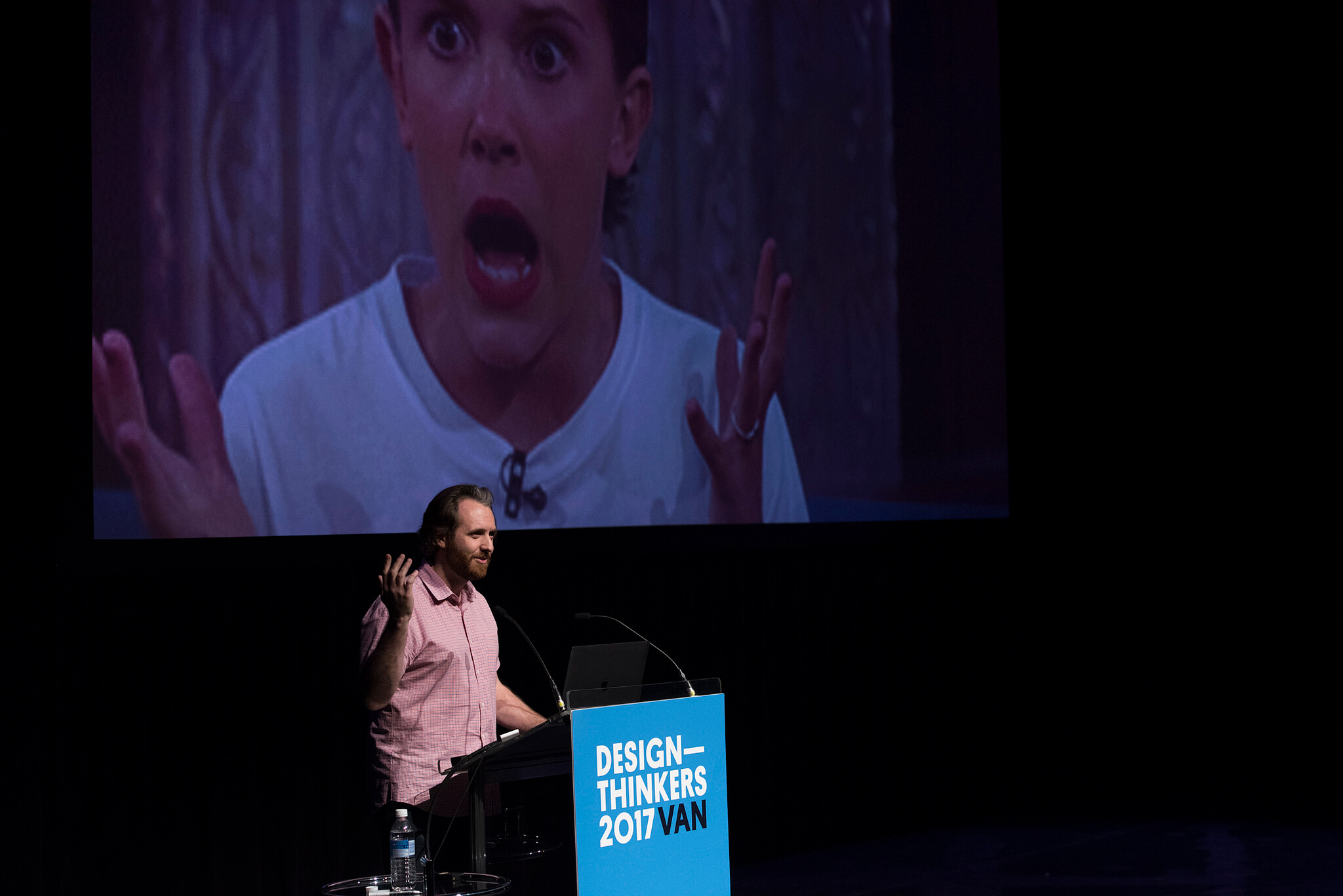 Buzzfeed keeps it real.
Staying Human at Scale
Cap Watkins, VP of Design at Buzzfeed, walked us through the struggles they face trying to keep things down to earth and human across a big team (over 200 peeps across the country). He explained the tools and systems they use, as well as the processes they've found successful. Also, he sat beside me afterwards and I totally fangirled the whole time eeeeeeee.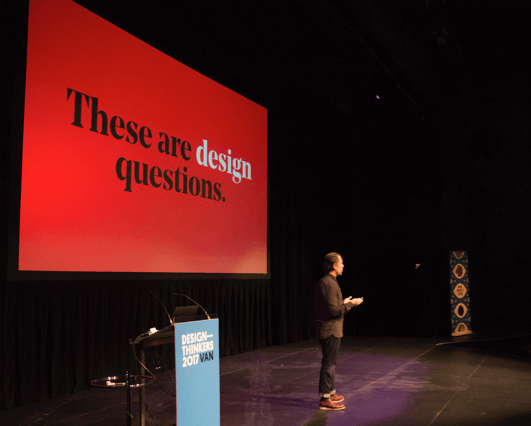 The mistake that changed everything.
Making Design Choice
Scott Dadich, Founder of Godfrey Dadich Partners, told funny stories about how 'the wrong design choice' changed the course of the design for Wired Magazine. He found himself in a difficult approval process with his boss, and after some annoying feedback, he did a cheeky 'eff you' design move that ended up being a stroke of genius. A quirky design flaw in an otherwise pixel-perfect design was exactly what the magazine needed to set it apart.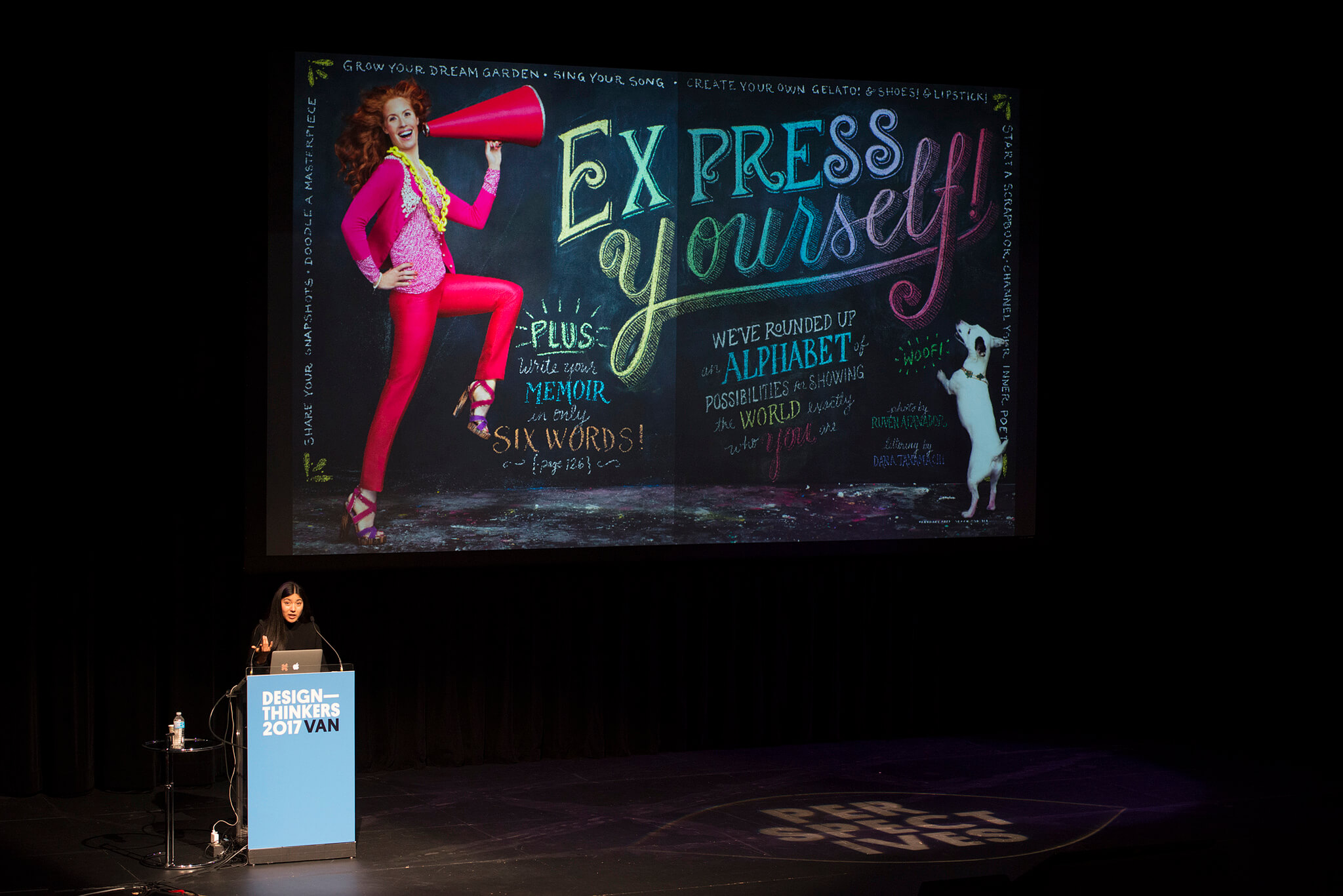 Stay away from the pigeonhole.
Perfectly Imperfect
Dana Tanamachi, Founder of Tanamachi Studio, spoke of being 'perfectly imperfect' and how too much success with your dream job can pigeonhole you when you want to evolve as a creative. Seeing her beautiful hand-drawn art was one of the highlights of the conference for me.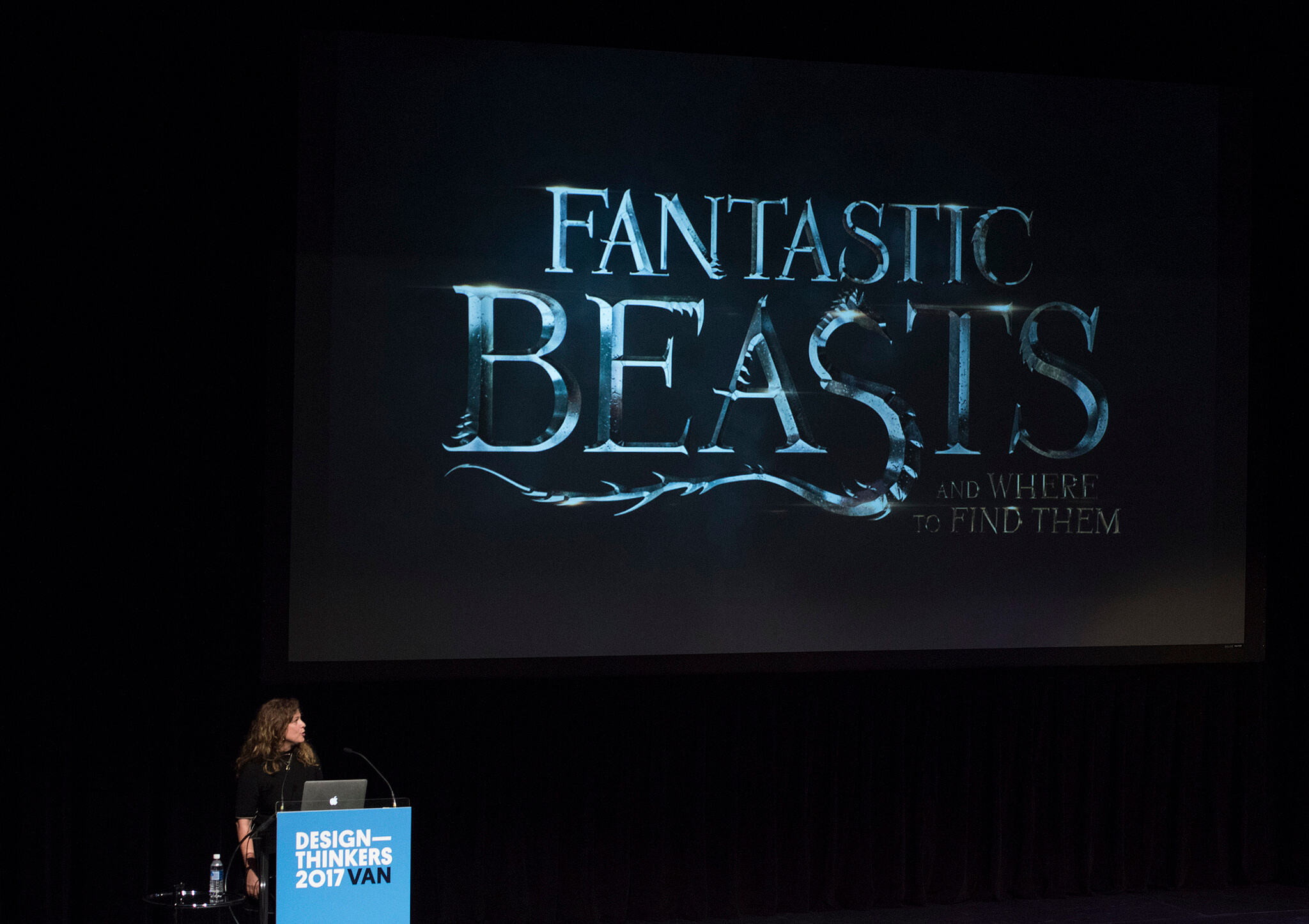 Design for everything.
Brands and Where to Find Them
Emily Oberman, Partner at Pentagram, and Emily Lessard, CCO at Bellweather, spoke about rebranding and I couldn't help but notice how all of their successful brands were built around adaptation. Each brand had several logos for different situations, and several brand applications.
Take Pentagram's "The Wing" project for example, it had a different design approach for business cards, the web, interior designs, and swag – all while feeling cohesive.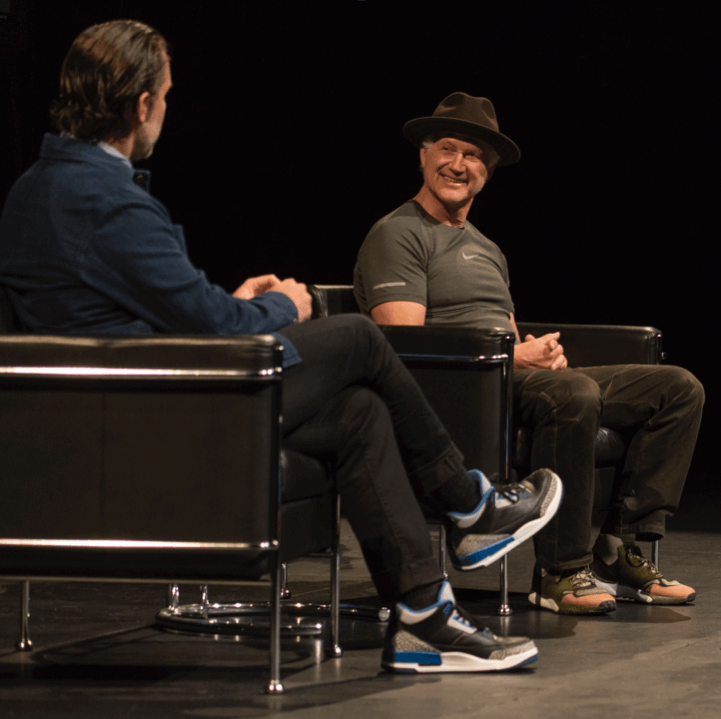 Self-lacing Shoes
Design the Adapts
Tinker Hatfield, Vice President for Design & Special Projects at Nike, spoke about shoes that adapt to the athlete and help them perform even better. His special project, Nike's self-lacing shoes that tighten when players need agility and loosen to let blood flow when they're moving slow – are focused on the needs of the athlete, and how a revolutionary idea can change the health of feet. Check him out in the Netflix's doc Abstract.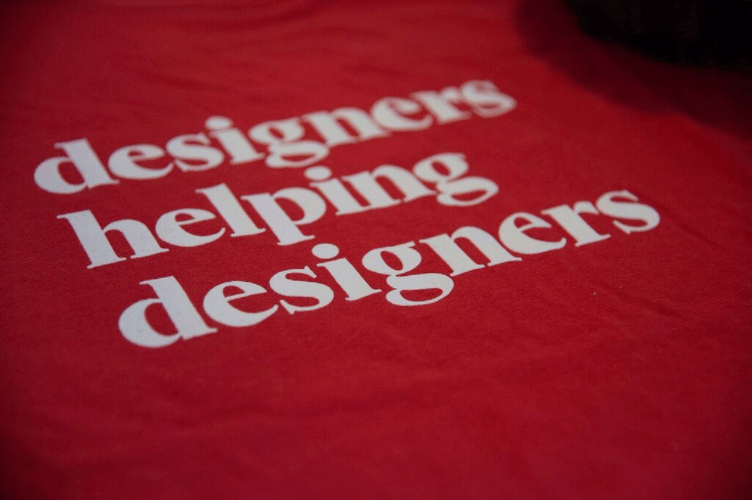 "ugh, buzzwords"
Finding Authenticity in communication
At the end of the day, it was all about us. We strive for authenticity in communication. That helps people connect to our messages, making them more effective. And what better way to do that than be human-centric (ugh, buzzword)?
The biggest lesson: human-centered design will always be the most successful way to solve problems. Having spent so long striving for making pixel-perfect work, the best approach all along was embracing human nature and letting quirkiness shine through. (People are still the worst tho).
We were also lucky to host our fellow DesignThinkers in our studio for a drink, chat and a little VR.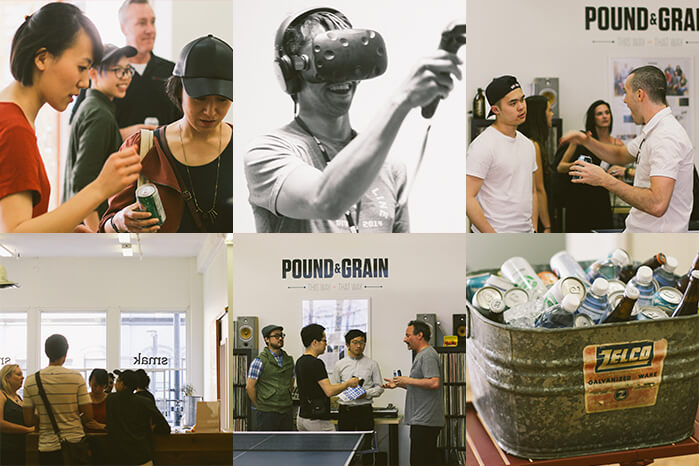 RGD X Pound & Grain