Ten years ago, the terms YouTuber, Instagrammer and Snapchat content creator didn't exist. Today, these are official job titles for some people, and social media is how they make a living. Welcome to the complex world of social influencers.
Watch any popular YouTube channel or browse any Instagram account with a large following, and you'll find a plethora of brand deals and sponsored content, most likely disguised as "Monthly Favourites" videos or neatly organized as "flat lay" posts that suspiciously feature 10 items all with the same logo.
Influencers are everywhere – across all social media channels – and they're gaining popularity. With hundreds of thousands, sometimes millions, of captive viewers and followers, influencers are reaching audiences in ways that brands alone are unable to.
Why Is Influencer Marketing So Popular?
Brands everywhere are turning to social influencer marketing. According to Linqia – experts in the influencer marketing space – "86% of marketers used influencer marketing in 2016" and "94% of marketers found influencer marketing to be effective." When compared to traditional forms of digital marketing, influencer marketing content delivers 11X higher ROI.
But the question is, why are so many brands using influencer marketing and why is it so popular?
Influencer marketing is effective for many reasons, but it is especially popular due to the win-win-win outcome for influencers, brands and audiences. Influencers get to create what they want while making a hefty income, brands are reaching customers that are increasingly tough to engage with, and rather than bombarding audiences with disruptive ads, influencers are reaching them in more authentic and subtle ways.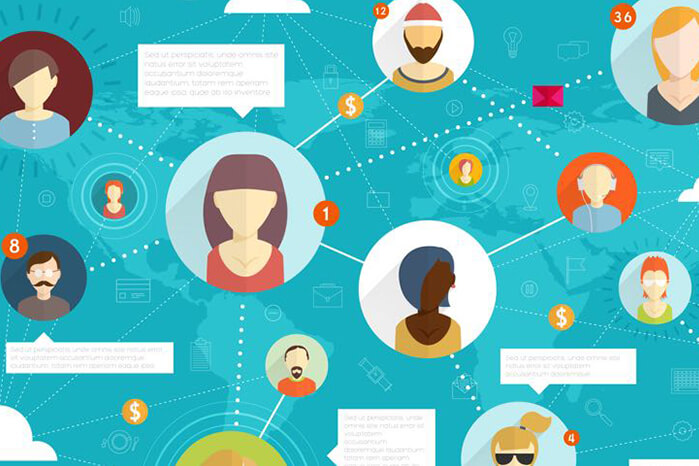 "94% of marketers found influencer marketing to be effective"
Who Are Social Influencers?
Although there are plenty of established, A-list celebrities who are active on social media and have a large online audience, influencers who've made it big by building their fame from the internet are the ones to pay attention to.
Names like Lilly Singh, Kayla Itsines, Zoe Sugg – A.K.A. Zoella – and king of YouTube himself, Felix Kjellberg, better known as PewDiePie, are the people brands are especially interested in; creators who have a large following with dedicated viewers.
Audiences respond well to these kinds of influencers, too. According to Nielsen, "92% of consumers say they trust earned media, such as word-of-mouth and recommendations from friends and family, above all other forms of advertising."
Rather than big, Hollywood celebrities who most people can't relate to, social media influencers offer an intimate look into their lives, creating more meaningful connections with their followers, and developing a sense of trust.
Our managing partner, Sandy Fleischer, shared his thoughts on the subject, "People trust the opinions of others, especially influencers. It's as simple as that. Social media has made this a key part of the marketer's toolkit."
When you're watching a social influencer vlog daily, or if you're keeping up with everything they have to say on social media, you start to think of them as a friend. Audiences trust who they follow, so if an influencer vouches for a brand or uses a company X's product, chances are their followers will, too.
In fact, the chances are almost 50%. According to Tap Influence, "49% of people say they rely on recommendations from influencers when making purchase decisions." Those are some good odds.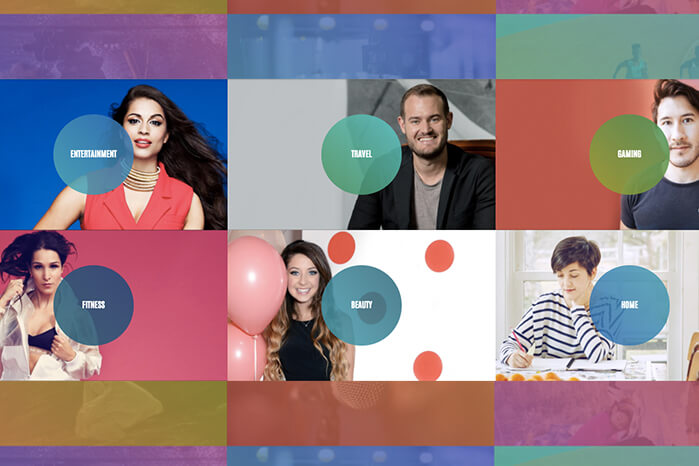 "The power players who've turned social media platforms into fortunes and empires"
What It Pays To Be An Influencer
Forbes keeps up with the latest social media stars in their quarterly list of "Top Influencers" calling them the "power players who've turned social media platforms into fortunes and empires." And that is exactly what these people have done.
According to Forbes, most sponsored Instagram posts make about $300 while Instagrammers with a major following can make upwards of $5000 for a post made in partnership with a company or brand. Big YouTubers – with 7 million subscribers or more – can command as much as $300,000 for a video partnership. And these are just averages.
Then there are micro-influencers. According to the influencer marketing platform Markerly, as follower counts increase, actual engagement (likes and comments) decrease. So, influencers with not too big of a following initiate a higher rate of interaction.
The sweet spot for micro-influencers is between 10,000 and 100,000 followers. Not too big, not too small. Just right. These Instagram accounts tend to focus on something specific, drawing in a distinct audience. It's the perfect recipe for unique brands and niche markets.
What's In It For Brands?
It makes a ton of sense for brands to use influencers, too. Times are changing, and audiences are becoming increasingly more difficult to reach with two-thirds of millennials using ad blockers.
Brands are desperate for innovative ways to reach these targets. How do you capture the attention of somebody who doesn't watch TV, doesn't listen to the radio, skips through commercials online, and blocks ads on the web? You find out who your target watches or follows, give that influencer your product, sit back, and watch the magic unfold.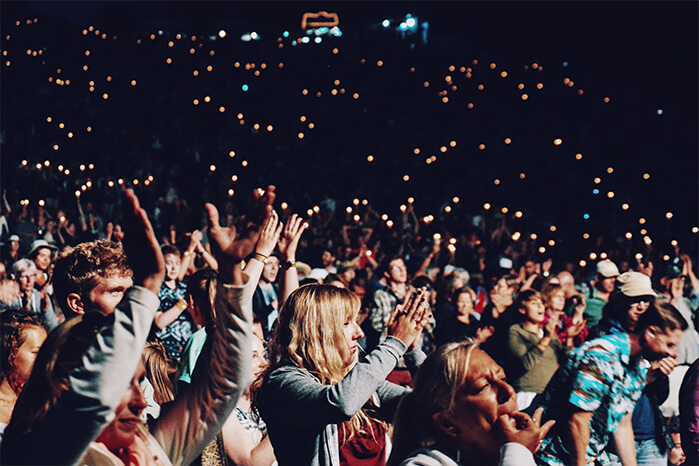 "Audiences are becoming increasingly more difficult to reach"
The Risks of Influencer Marketing
Choosing an influencer can be tricky. Brands are essentially looking for somebody who is going to speak on their behalf. Finding somebody who has a big enough following and the right kind of followers – the audience you are trying to target – is just the first step. Then you have consider how the influencer's story meshes with your brand's; what is the tone, values and beliefs that you want them to communicate?
Perhaps the more important question is, what don't you want them to do or say? Sandy shared, "Its important to consider that brands that work with influencers won't have full control of their message any more. Authenticity and honesty are what makes a social influencers strategy so powerful, but can also move brands into uneasy territory. In my opinion, this is generally a worthwhile tradeoff."
Overall, influencer marketing can either send your brand image skyrocketing or waste time, money and ruin your reputation. One wrong step by your chosen influencer – a controversial post or some dirt dug up on them from their past – can send your brand spiraling backward, resulting in a loss of customers and revenue.
For example, Disney quickly distanced themselves and end their partnership with PewDiePie, the big time YouTuber with over 50 million subscribers, when a controversy concerning him and anti-Semitic content occurred.
Something else to keep in mind are the guidelines from the FTC. These guidelines legally require influencers to state which content of theirs has been paid for by a brand. This means a company could face some serious repercussions if the influencer isn't explicit about which of their posts are an ad.
Finally, influencer marketing can be pricey. Investing in a social media star to do the talking for you is taking a risk spending money with the chance that results won't meet expectations.
"It's important to consider that social influencer marketing is still in its early days and is not yet a fully mature tactic. Things like ROI and detailed analytics are still not robust. That said, we expect to see rapid improvement of tools over the short and medium term." -Sandy Fleischer
Influencer marketing can either send your brand image skyrocketing or waste time, money and ruin your reputation
Is Using An Influencer Right For You?
The social and digital influencer doesn't come without faults and using influencer marketing requires a delicate balance to be maintained. Brands should weigh both the opportunities and the threats before jumping on to the influencer band wagon.
Is using a social influencer the best solution to the creative problem you're trying to solve? Does it make sense for your strategy? Or are you just looking to do what everyone else is doing, vying for some valuable screen time in this brave new social media world?