We recently had the opportunity to attend this year's Atomicon Conference in Toronto to listen, learn and jam on the past, present and future of content marketing. And boy, is there a lot to unpack. From feature films and NBA stars to AR apps and fried chicken, this year's conference had a bit of everything. Strap in for a quick look at some of our key takeaways.
Pepsi Dunks on Branded Entertainment with Uncle Drew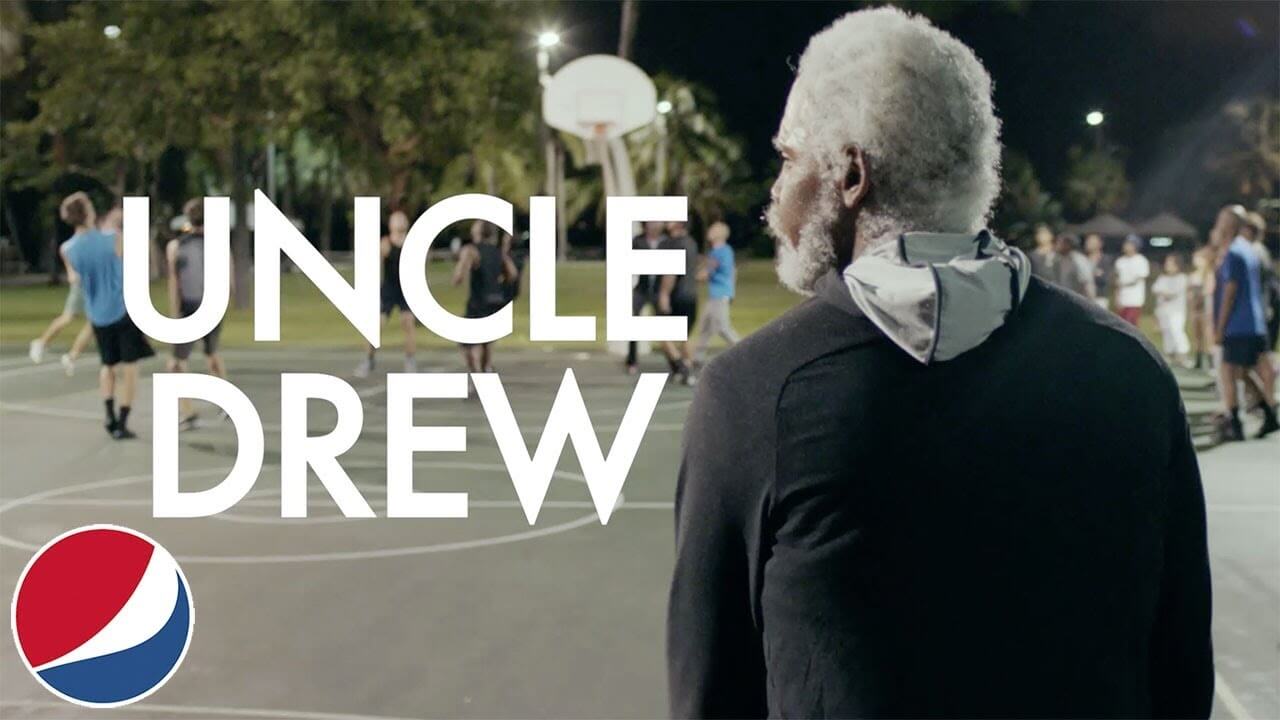 What's the best way to kick off a conference about content marketing? Oh, that's right, you get Lou Arbetter, the GM of Pepsi's Content Studio, to tell everyone in the room that branded entertainment sucks. And he's right. Which is why Pepsi's content studio makes a conscious effort to always drop the "branded," and simply entertain. Arbetter walked us through the origin story of Uncle Drew, an online video series starring NBA All-Star Kyrie Irving playing the character of an old, but amazing, streetballer. The series was so successful that Pepsi followed it up with a second series. The fan engagement was so substantial, that Pepsi then decided to do something they'd never done before – they were going to make a movie. Arbetter and his team commissioned a screenplay, partnered with a Hollywood production company and released the Uncle Drew feature film in theatres last summer. All this to say, when it comes to content marketing, always, ALWAYS, entertain first. If you can entertain well, you never know what could happen next.
Ubisoft is Empowering Canadian Video Gamers
Next up was Simon Joly, the Marketing Manager from Canadian video game company, Ubisoft. Video game marketing is tricky because, as Simon put it, "Some games are only released once every three years. A trailer isn't going to keep the excitement up for that long." Simon and his team's solution was to turn the camera around and focus on the fans. He walked us through the creation of Ubisoft FAM, a Canadian-only program for video gamers to come together, earn rewards, share content and develop a community. FAM only launched in November, but early results have shown that when the fan community is involved in the development of content, they love and share the heck out of it. He closed with, "Our goal is to unify fan empowerment with the brand."
Reimagining the Canadian Tire Retail Experience with Content
Canadian Tire is a storied retail brand up here in the Great White North, and they've recently gone through a bit of digital shift. The Canadian Tire VP of Enterprise Digital Marketing, Greg Shelly opened his presentation with a simple, yet powerful message, "Retail is NOT business as usual." He went on to explain how brands, retail brands in particular, need to shift away from taking print and TV material, putting it online and calling it "digital.". Instead, marketers need to be smarter about getting the right content to the right people at the right time. Canadian Tire works closely with brands like Sherwood and Mark's. Making videos about their partners and products is easy enough, but to create the most effective content, "We need to start approaching content for the world we live in," most notably for mobile screens and people on the go. Sounds like Canadian Tire is on the right track.
Hacking The Bucket with KFC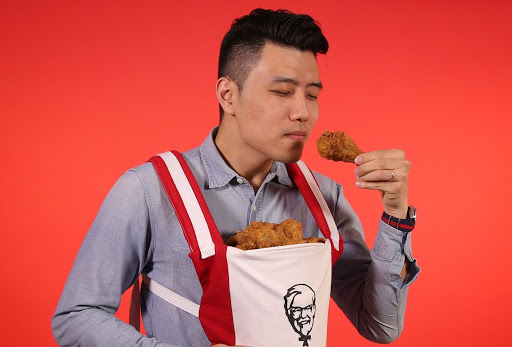 KFC is known for its wacky content, but it was interesting to hear from Stephen Scarrow, their Senior Marketing Manager, talk about the importance of a brand being distinct. He defined this as being "Unique, ownable and consistent," and then proceeded to show us what this all means. For a brand like KFC, it's all about trying new things as much as possible. Stephen warned that not every idea is going to be a winner, but as long as the brand is distinctive, fans will continue to come back. Take it from the brand that branded the Bitcoin Bucket, the Two-sie and the Bucket Bjorn, being distinct is a good thing.
L'Oreal is Personalizing the Content Experience… With Your Face.
One of the last presentations of the day focused heavily on tech and personalization. L'Oreal's Chief Digital Officer Robert Beredo and the Creative Director at Modiface, Berkly Foster presented the brand's foray into augmented reality. Consumers can now go online or launch an app, and see what different makeup, skin and hair products look like on their actual faces. L'Oreal positions themselves as a product innovation company and this venture into AR makes perfect sense. As brands lean more heavily on the strength of their content, Beredo wants to remind us that, "service is the new marketing." Sometimes creating a really awesome video can only get you so far and we should always remember the importance of someone's relationship and experience with a brand.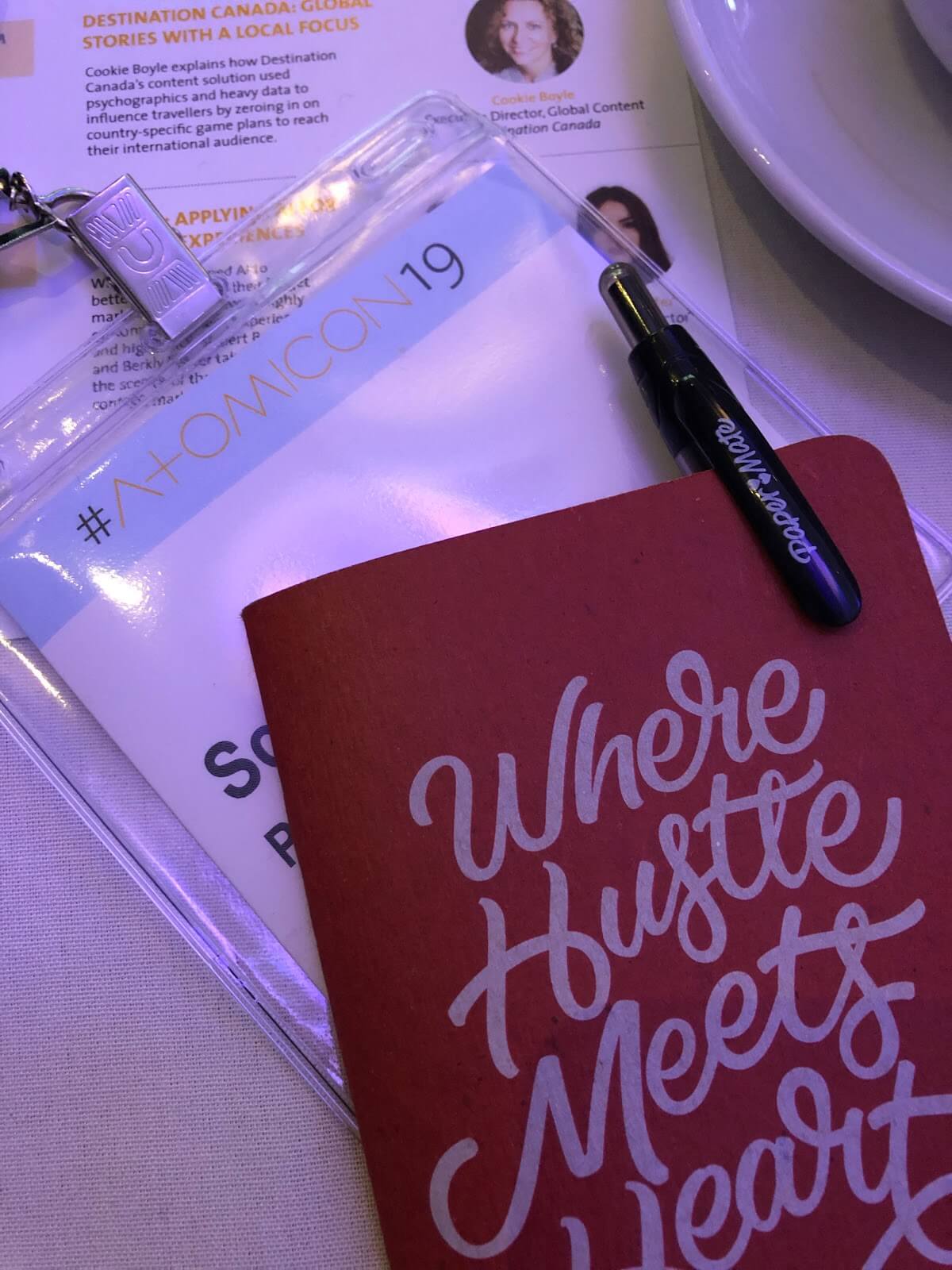 Atomicon was super fun this year. Lot's of great speakers, great case studies and lot to unpack. Whether it's media, strategy, creative, production, no matter what area you focus on – content has been and always will be king.