As a member of the Forbes Agency Council, Pound & Grain's own Jackson Murphy is often called up to contribute strategy, media and advertising content. And as with most writing jobs, this typically involves pitching, researching (a LOT of research BTW), and multiple drafts. Sometimes the final written product is exactly what was pitched, while other times the pitch is merely a starting point. Behind the Forbes Article is a peek into Jackson's writing and researching process. How did the idea evolve? What got left on the cutting room floor? This is like the DVD Extra (remember DVDs?).
This time we're asking Jackson about his piece titled A Unified Theory of 'Meme-ability' for Marketers. It's a look into the culture and history of memes and how brands can start navigating these tricky forms of communications. Read it on Forbes right here.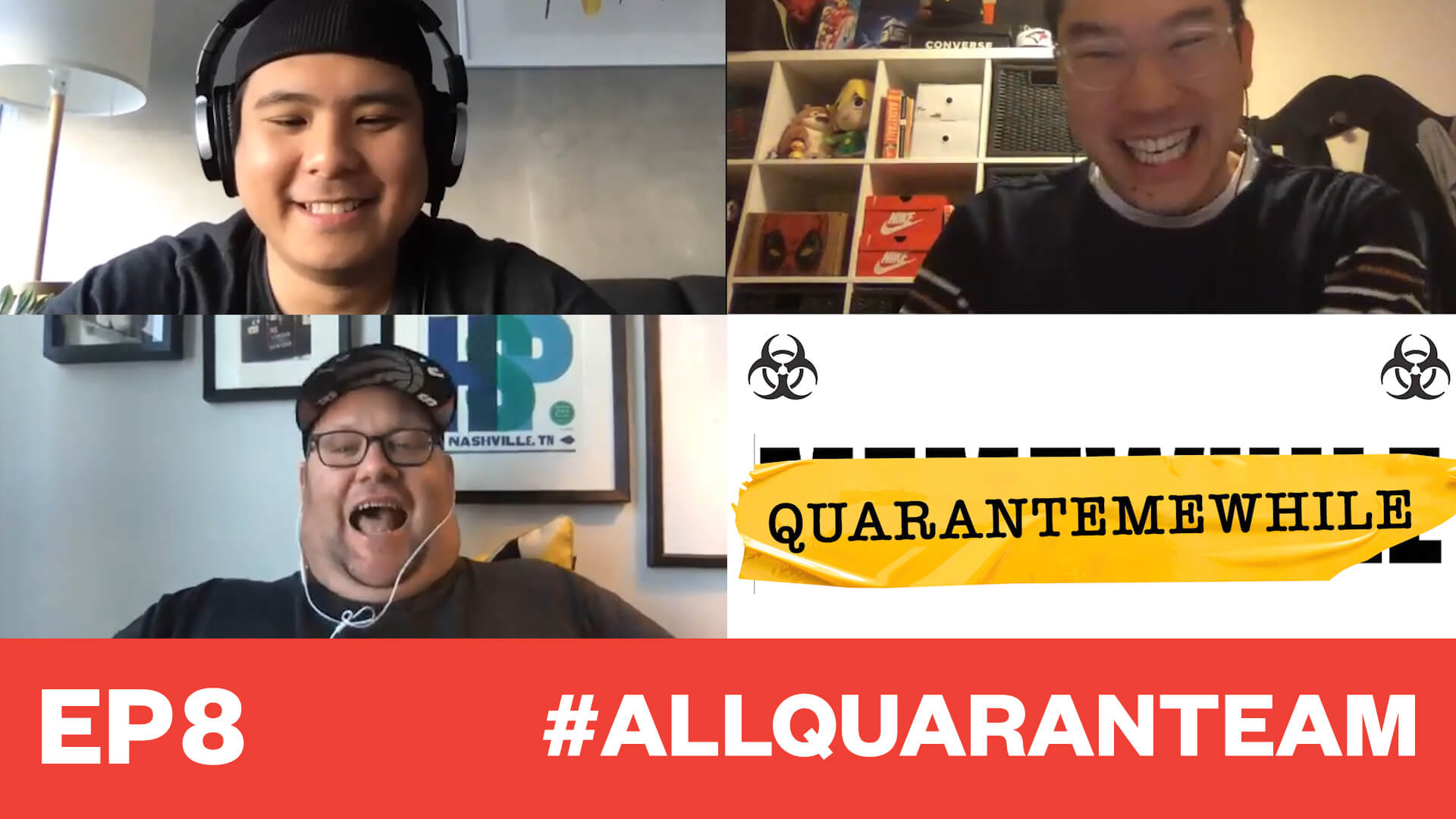 Memewhile is our weekly show about memes!
Jackson, memes is such a precise topic, especially within the context of digital marketing. What made you want to pitch an article like this to Forbes?
We kind of went all in on Memes at the Toronto office. As soon as we started filming our new weekly show, Memewhile, I figured that beyond the fun side of Memes, there had to be some learnings for marketers that we could mine for great content. 
There's an air of uncertainty right now surrounding COVID-19. How did this change the article from its original form?
The great thing about working with the Forbes team is getting really great editorial support. And when edits came back from my editor Jessica in early March, we were still working at our office. A lot changed, fast. When I finally was able to get back to making adjustments, we were working from home and as clever as my Mike Bloomberg meme commentary may have been, it seemed there were updated lessons and context we could add within the Covid-19 world we now live in. 
What was the original thought behind memes and marketing? Was there a particularly cringe-worthy ad or piece of branded content that sparked this?
I think it was the age old client request over the years to get on whatever meme challenge was present. For the most part, it's pretty harmless, but oftentimes brands have no business jumping into a dance or a video that they normally would never do. Often that is more of an internal thing rather than something their users are interested in. 
What are some of your most valuable meme sources and channels?
A lot come from our own internal slack channels. But I'm a Twitter-nerd, so I often see them in my feed. If a few people are doing it, you know it's on the rise. Also, if you spend just a few minutes a day on TikTok, you'll find the memes people will talk about in 2 weeks. 
Researching memes sounds like it could be super fun, but it could also take you to some dark corners of the internet. How did you stay on topic and on task while remaining objective?
I'm not sure I did. I think the first misconception is that you stay on topic or task in a fast moving and challenging agency environment during a pandemic. I put it off daily as I didn't really know what to add to the mix. The last thing I wanted to do was get sucked down the rabbit hole of memes never to surface again.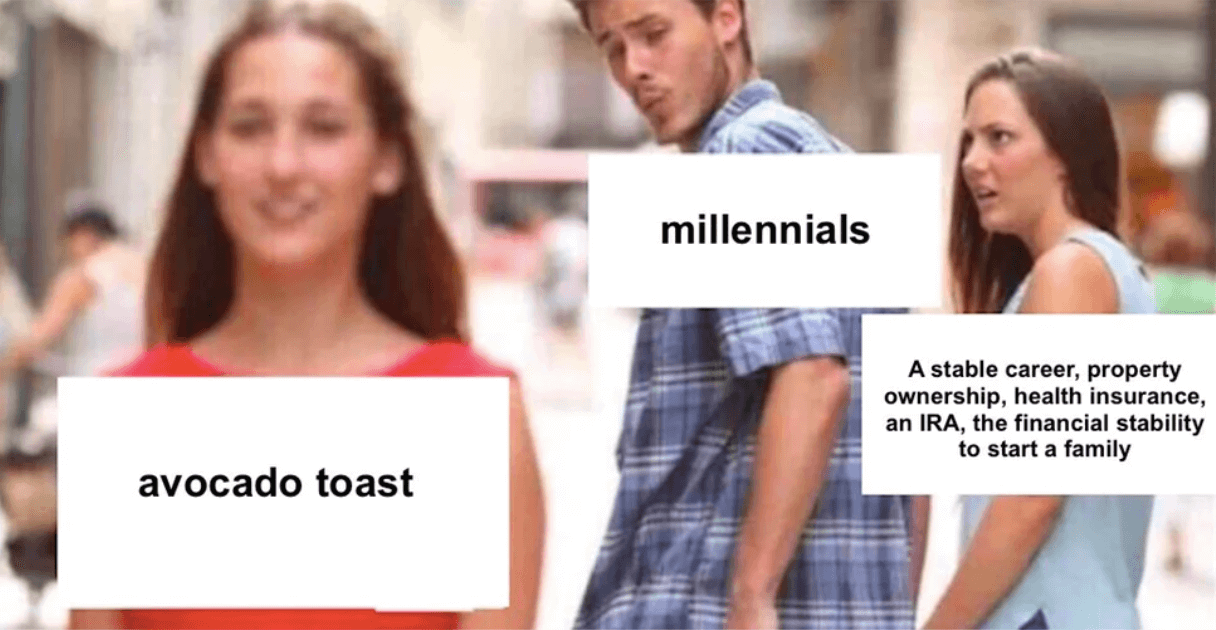 Distracted Boyfriend
The article talks a bit about the history of memes as a form of communication, but I feel like there's a longer story here. Care to enlighten?
I'm sure there are future dissertations and books about memes and how they shaped our culture. For me the evolution of the memes from crude images with some text – the cave drawings of memes if you will  – to the full multimedia ones of today. 
At the end of the day, some of those that are most simple, and ready for an ever adapting formula, like Distracted Boyfriend, keep getting dragged out again and again. Who would have thought that our heavy use of Zoom during quarantine would lead to Distracted Boyfriend Zoom backgrounds? 
We talk about memes being smart and insightful, but there are people out there who feel they are nothing more than a joke. What would you say to someone who refuses to acknowledge memes as a powerful and influential form of communication?
Totally. I think they can be really biting social or political commentary. The formula is such that they are universal – and easy to consume. So they are a lot more powerful than, say, going down to the street and yelling at people like some sort of old timey Speakers Corner back in the day. 
So yes, they are not the highest form of art or communication – but I think of them like pop-culture art or commentary, and given the amount of people, they can reach so many more people. That's their power. Ignore them at your peril or be a snob about them. But they can sway an entire generation – and that's the real lesson for marketers.